What I Bought at the Sephora Sale
11 • 12 • 2017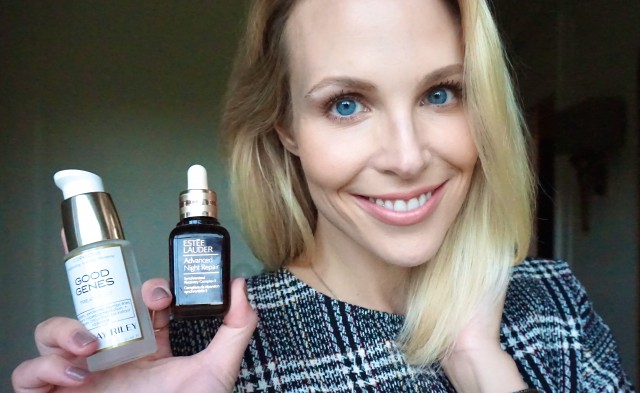 Now's the time to stock up on all your pricey serums and masks! Now through Wednesday, November 15th, everything is on sale 20% at Sephora.com– NO exclusions, which is pretty phenomenal! So if you have been wanting a big ticket item like the Dyson hair dryer, or the NuFace Microcurrent Device I'm always raving about, this is a good time to do it. I use the sale to stock up on my more expensive Holy Grail items that I know I'm going to buy eventually, so I might as well get them at 20% off. Here are my Sephora sale picks:
Sunday Riley Good Genes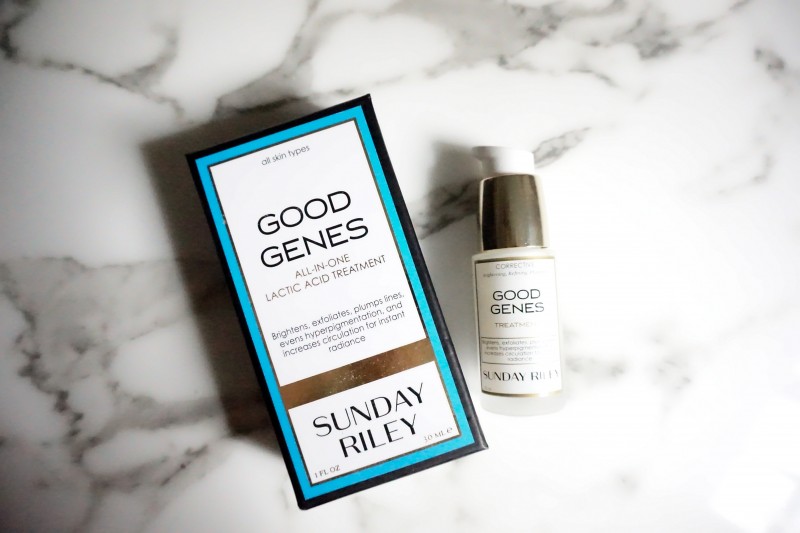 I just ran out of my Good Genes and I'm definitely going to repurchase. It is a lactic acid serum you use before moisturizer at night to plump lines and even skin tone. Several friends I've turned on to this during pregnancy now say they like Good Genes more than their usual retinoids! And right now for the holidays Sephora has a big value size bottle available. I haven't been using my Good Genes lately because I'm doing hydroquinone to fade my melasma. But after eight weeks when I stop the hydroquinone, I plan to go back to Good Genes, switching every other night between Good Genes and a retinoid, Differin.
If you want to dip your toes in first, try the Power Couple Duo that has smaller sizes of Good Genes and the Luna Night Oil, which is also an excellent product. I'm thinking about getting my husband on this since he has absolutely no nighttime skincare routine as of now.
Clarins Radiance-Plus Golden Glow Booster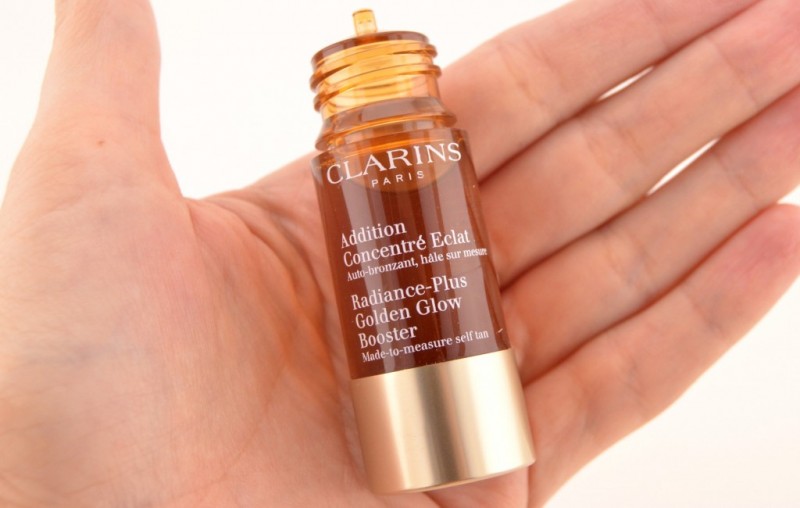 Since I've been treating my melasma with hydroquinone, my whole face is a little lighter than the rest of my body. So when I had an event the other night, I started to mix a few drops of the amazing Clarins Radiance-Plus Golden Glow Booster (Rats! Just saw it is sold out) in with my moisturizer for a little bronze glow. And then I realized I was totally out! Not even one tiny drop would come out. I was very annoyed and will repurchase ASAP, and I guess the timing was ok since the 20% off sale is going on. I will never be without this product!
SK-II Facial Treatment Essence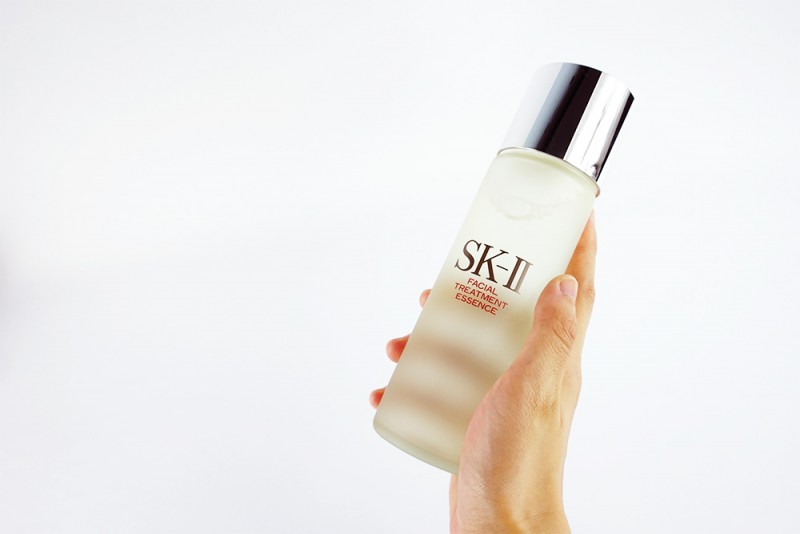 I don't think I've met anyone who has tried the SK-II Facial Treatment Essence and did not think it made a huge difference in the radiance and clarity of her skin. A staple in Asian skincare routines, an essence is a watery liquid that you apply on bare skin before serum/moisturizer. I ran into a friend I haven't seen in a few months, and her skin looked fantastic so I asked her if she had done a sheet mask. She said no, but she had started using the SK-II FTE, and "it totally makes a difference." I agree! There is a huge value size bottle with a pump available right now (a $430 bottle for $290). Pricey, but that size will last you foreverrrrrr, or at least until next year's VIB sale.
Estee Lauder Advanced Night Repair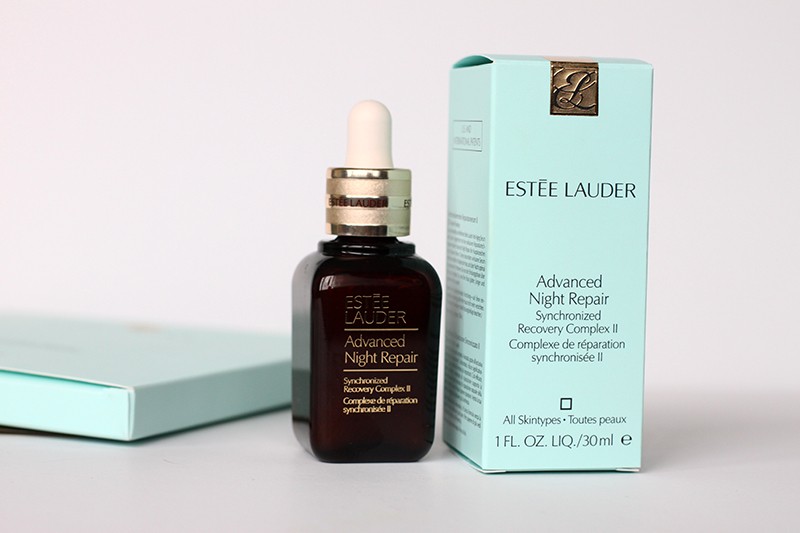 My favorite basic anti-aging serum on the market, Estee Lauder Advanced Night Repair. And it is so reasonably priced for a serum! I just ran out and have not been using for about a week, and I can definitely see a negative difference in my skin in terms of hydration and plumpness. I love to use it when I do my GloPro Microneedling Device (it works way better than the serum that is included with the device). There's a reason Advanced Night Repair has been a best-selling serum for years!
Clarins V-Facial Intensive Wrap
I'm almost out of my favorite depuffing mask, the Clarins V-Facial Intensive Wrap, and I know I need to stock up before the holiday boozefest starts! I've been through numerous jars of this miracle contouring mask (I named it my #1 beauty product of 2016, full post here), and I will never be without it. Sephora is the only place that sells this particular Clarins mask!
It Cosmetics CC Cream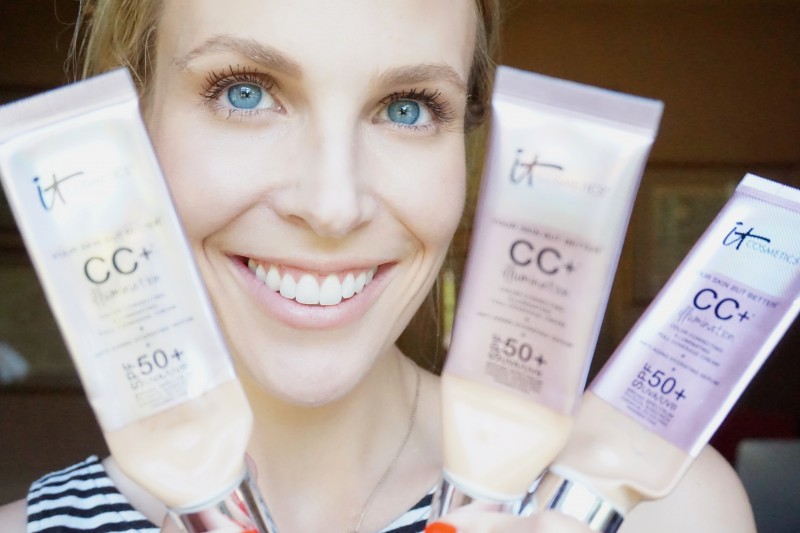 I might as well stock up on a couple tubes of the It Cosmetics CC Cream (I mix the original CC Cream in Fair with CC Cream Illumination in Light). I know I'm going to use them eventually, so I might as well get them at 20% off! I use the CC Cream every single day as my foundation because of its superior coverage, great SPF 50 protection, and hydration.
I cannot afford to put anything else in my cart. If you are a VIB Rouge member, use code 20FORROUGE at checkout. If you are a Beauty Insider (which I'm pretty sure means you have shopped at Sephora at least once before), use INSIDER15 for 15% off. Happy shopping!
xoxo,
You May Also Like