New Nail Spa in River Oaks District!
07 • 07 • 2016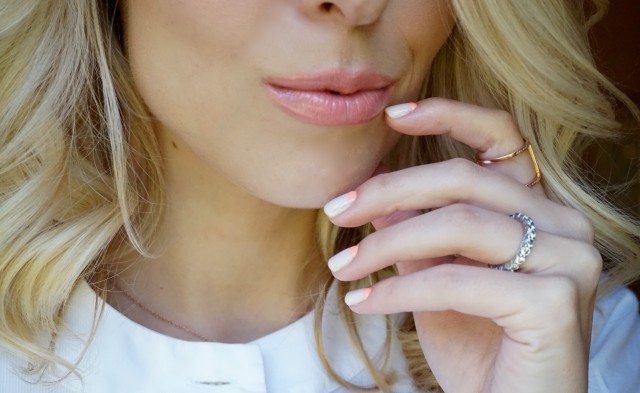 As if you needed another reason to head to the fabulous River Oaks District in Houston! ROD is quickly supplanting West Ave as my usual shopping destination: it has high-end designer stores (Hermes! Tom Ford!) alongside boutiques like Intermix and my new fave, Cos (H&M's sophisticated sister store that's like a low-priced Marni meets Alexander Wang). I love Toulouse for dining al fresco with girlfriends, and iPic for a game-changing theater experience. And now that a beautiful new nail salon has opened, I basically never need to leave this shopping mecca. Read on for my review of the new Venetian Nail Spa (and a discount for 20% off your service!):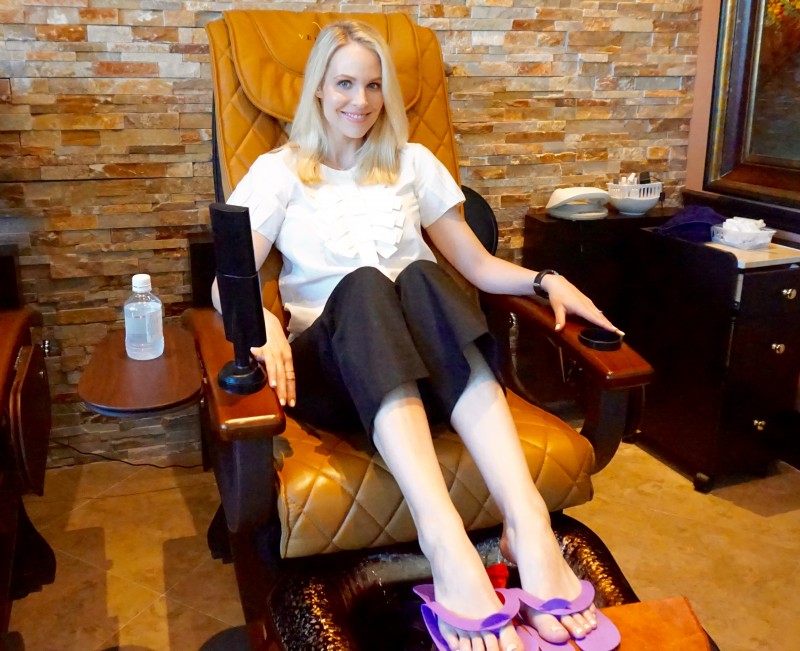 Don't miss this hidden gem! Venetian Nail Spa is on the back side of River Oaks District near iPic– it faces the little side street that runs in between the back of Target and ROD. The space is light-filled and the vibe friendly, but with a posh Versace Mansion feel. With its hand-painted sky ceiling, it actually reminds me a lot of the Venetian casino in Las Vegas.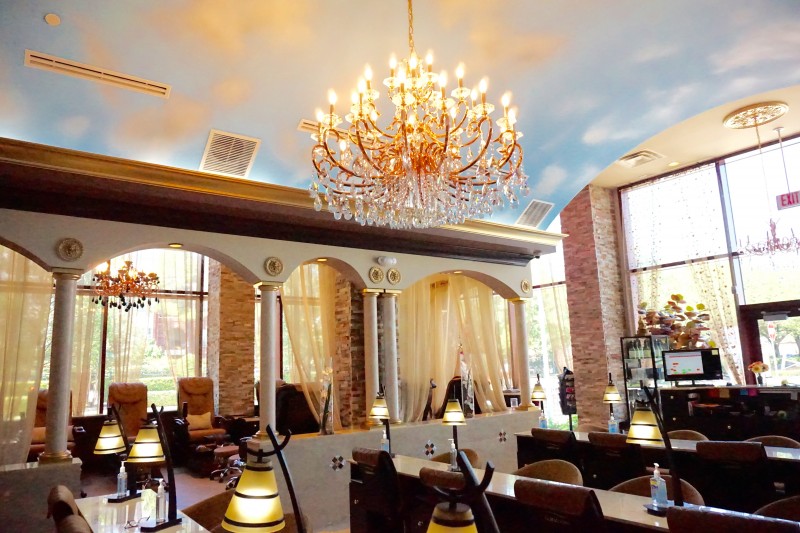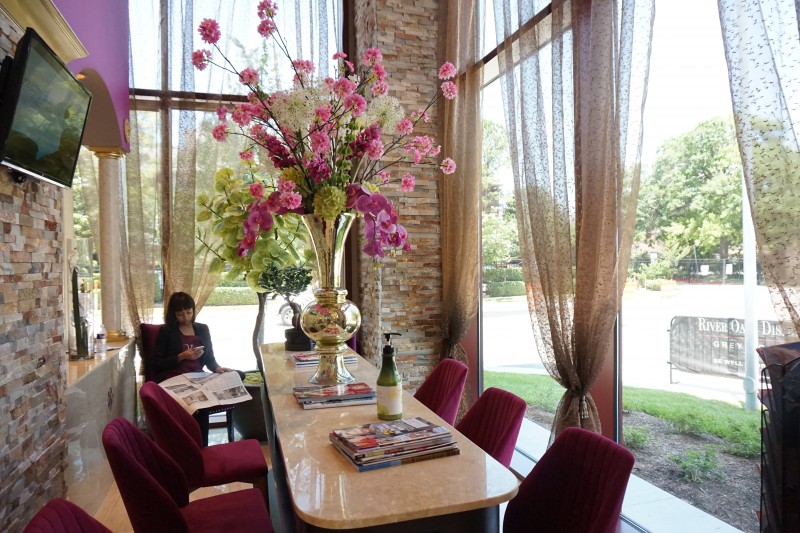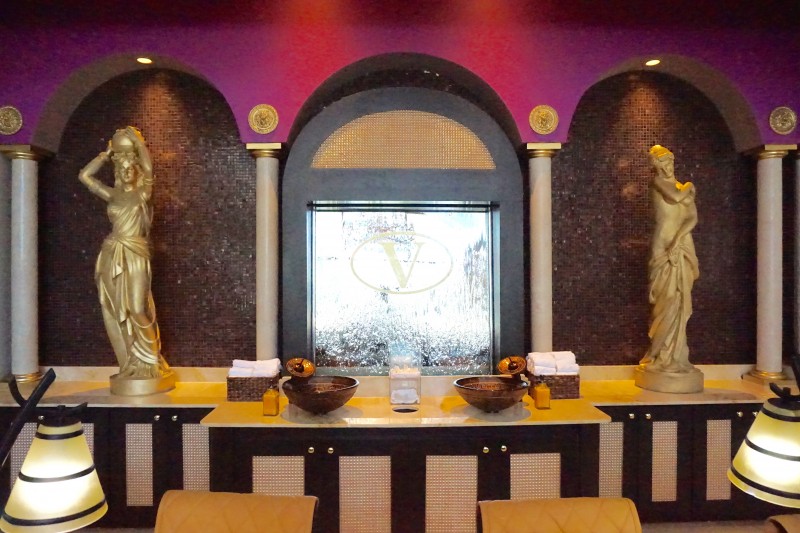 The pedicure massage chairs are luxe, brand-new and super-comfy. I love the fresh and clean feeling of this new nail spa! Such a nice break from all the dingy strip-mall nail salons that overpopulate our Houston streets.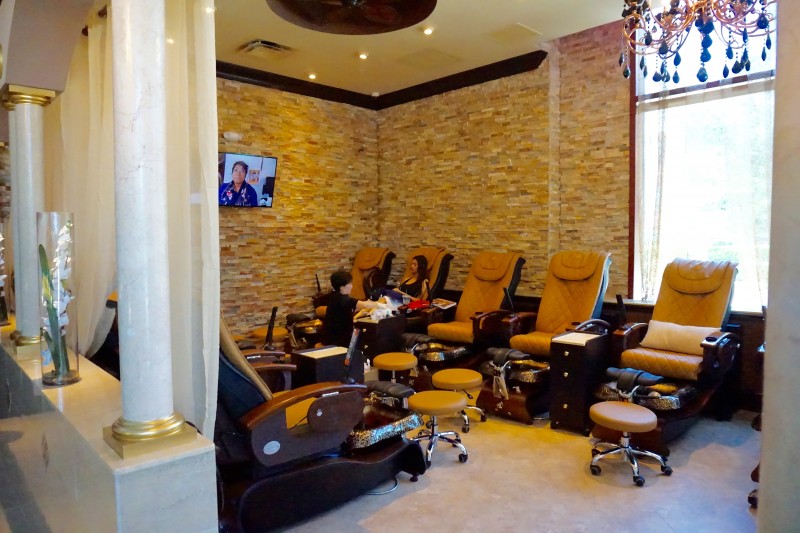 But most imporantly, I got a top-notch manicure and luxurious pedicure! In a total departure from my usual natural style, I asked for nail art (!), opting for an opaque nude (OPI's My Vampire Is Buff) with a popsicle-orange reverse moon manicure. As an aside, My Vampire Is Buff is a great non-see-through nude with no pink in it. It is actually my friend Christine's go-to nude polish (she even sported it for her wedding!), but I had never tried it before. I think I will definitely invest in a bottle.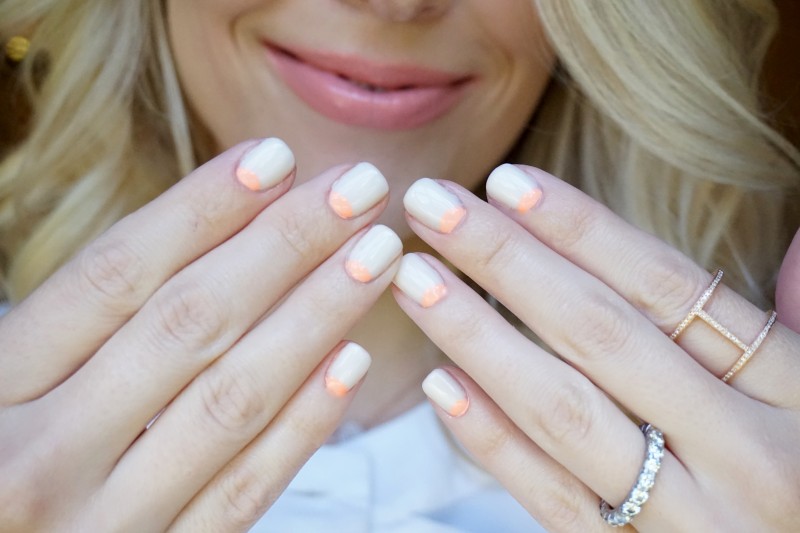 I was most impressed with my enthusiastic and meticulous nail tech. She not only suggested a nude that was better than the original one I had selected, but she was very polite and accommodating. "Um, do you mind shortening up this one? And I see a little on the cuticle there…" I must be the most annoying nail client out there. But she happily obliged (and refrained from gossiping about me in a foreign language, which I appreciated).
Since I was getting nail art, I opted for a shellac/gel manicure instead of a regular mani. Sigh…why does shellac look so much better? Even though I swore off shellac/gel because [I suspect] it ruined my nails, I have to say that it has been so much lower maintenance than a regular manicure. Three weeks later and I'm still getting compliments on my perfect manicure (and inventive nail art!) My natural nails were a lost cause anyway.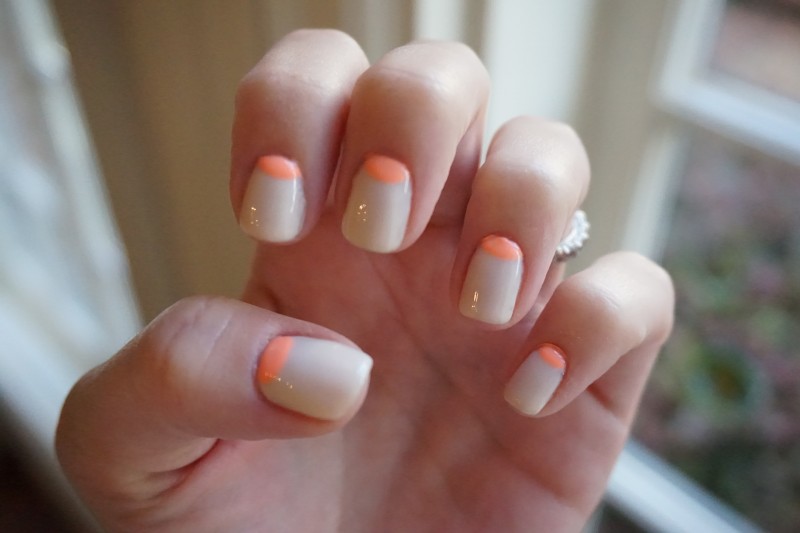 Here is a view of my shellac manicure over a week later. Still looks flawless: super-shiny and not a chip in sight!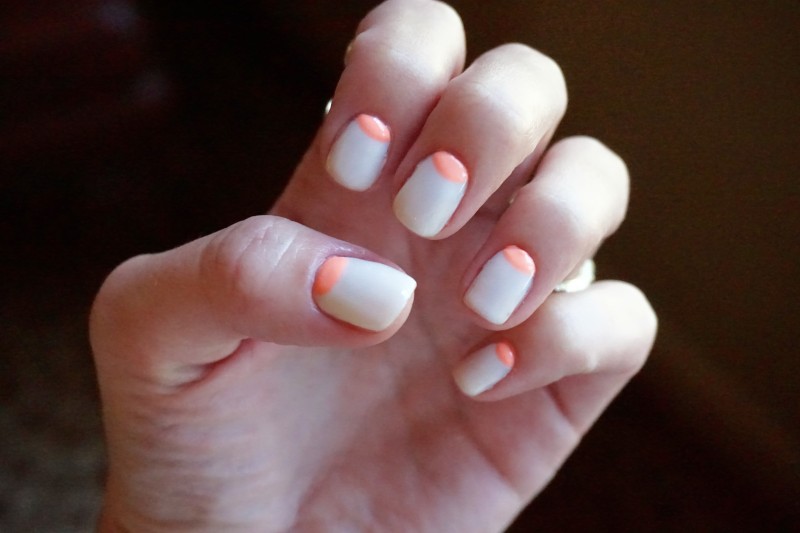 Oh, and a special DEAL for you guys: mention the BeautyNow Blog and receive 20% off your service at Venetian! Hope you will check it out.

You May Also Like