Ultimate Comparison of Drugstore Mascaras
05 • 05 • 2020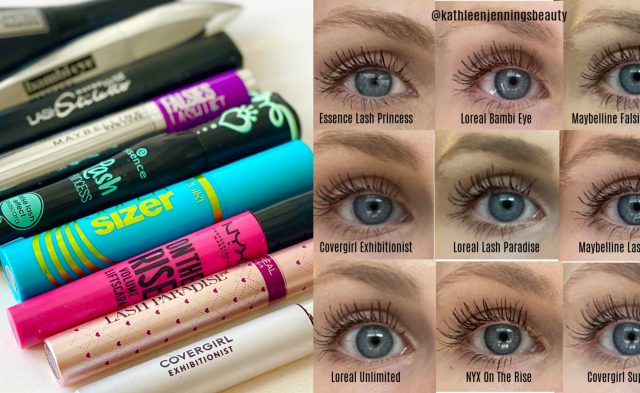 A post that has been months in the making: the Ultimate Comparison of Drugstore Mascaras! This was inspired by my Ultimate Mascara Comparison post that I did way back in 2014. That was the blog post that went [relatively] viral on Pinterest and really put my blog on the map! If you are into Pinterest, please click here to repin my new lash collage since it took me approximately FOREVER to create. And now, my full report on the best drugstore mascara…
Overview
I think we can agree that some mascaras out there are really bad. But past a certain level of performance, one's favorite mascara comes down personal preference. I tend to prefer length and separation over volume. Also my eyes are on the small side, so I dislike mascaras with huge applicator brushes. I will say that mascara technology has come a long way, even in the few years since my 2013 mascara post. Most of these drugstore mascaras were pretty impressive, especially for the price point. There are several great options here!
For reference, here are bare lashes. They are fairly long but pretty blonde, lending a "bald" look: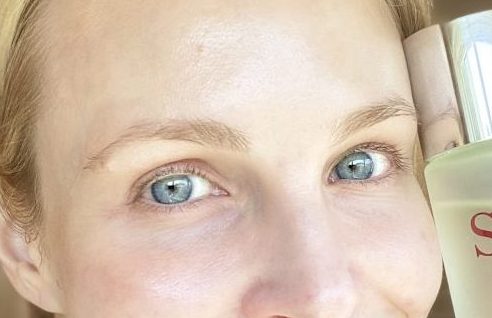 Essence Lash Princess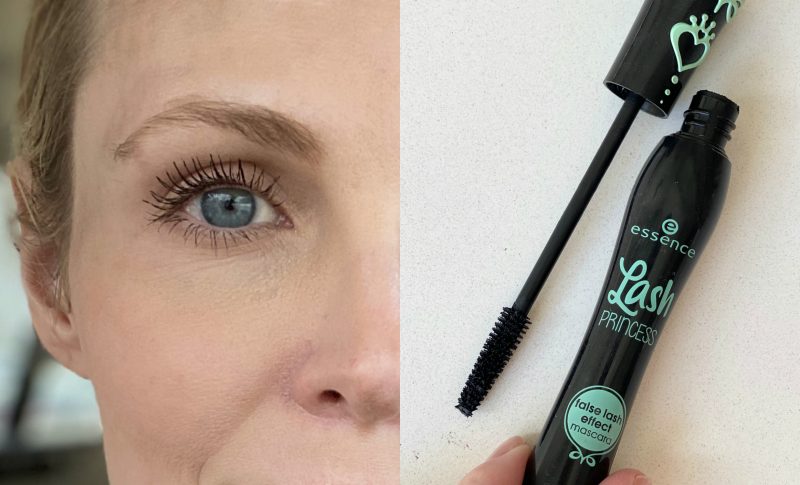 The Essence Lash Princess False Lash Effect mascara was recommended by several big YouTubers. It is one of the cheapest mascaras you can find, and when I first put it on, I was seriously impressed. It has a traditional bristled brush that is not too large and tapers at the end. The formula was fantastic- it really lengthened, gave a lot of volume, and did not clump. However by the end of the day the mascara had smudged pretty badly under my eyebrows and also crumbled and had fallout under my eye. So while it was one of my favorites going on, it probably performed the worst of the bunch.
Loreal Bambi Eye Mascara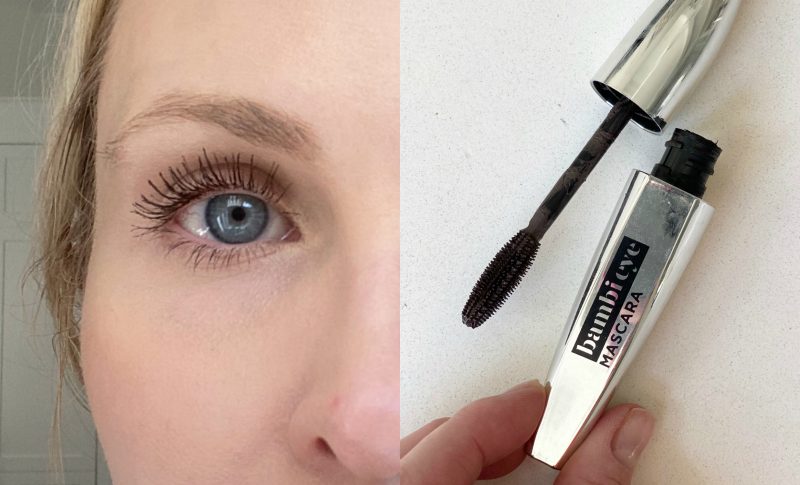 Loreal Bambi Eye Mascara is one of the newest Loreal mascaras. When I look at the comparison pic, it is one of my favorites. It is a plastic brush that is tapered on both ends (sort of a weird almond shape). It lengthened very well and definitely had an eye-opening/lifting effect. The wand shape is not my favorite, but this was a very good mascara in terms of the results. I would repurchase and recommend this mascara as a great drugstore option.
Maybelline Lash Stiletto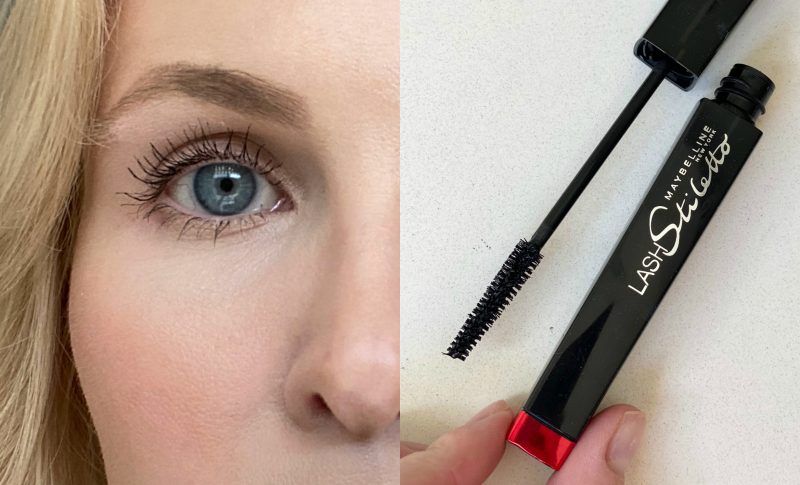 I actually didn't realize they still made Maybelline Lash Stiletto. I used it several years ago, but I think mascara technology has really improved since they figured out how to do the lash curling/lifting pioneered by Benefit Roller Lash. I revisited Lash Stiletto after Madi from Peter the Pilot's season of The Bachelor famously credited it for her impressive (if not a bit spidery) lashes.
Lash Stiletto has long, traditional bristled brush that is very similar to the Lancome Definicils brush. I did not like it nearly as much as the other newer mascaras in this roundup. It did not lift and curl like other mascaras, did not give much volume and was difficult to get length without getting clumpy. I'd say to pass on Lash Stiletto.
Loreal Unlimited Mascara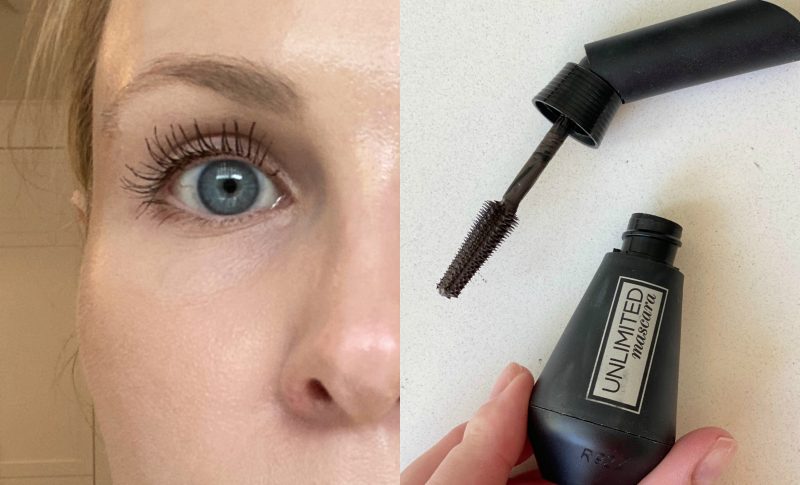 Overall Loreal Unlimited Mascara is my favorite of the bunch and the drugstore mascara I reach for most often. The "Black Brown" shade is fantastic- it reads "black" without looking too stark on blondes. The wand has a smallish, almost cone shaped plastic brush that is great for coating inner corners. Even better, the wand itself bends to 90 degree angle, making it very easy to get to those small lashes at the inner and outer corners.
The Loreal Unlimited formula is very lengthening and lifting/eye opening. Some mascaras go on more easily than others, and the Loreal Unlimited just seems to swipe on easily without clumping. It also does not smudge or flake. However when I look at the comparison photo, I'm not sure that I like the photo of the Unlimited the best. I think the NYX On the Rise and the Loreal Bambi look slightly better. But I still reach for the Unlimited more often because it swipes on the easiest.
Loreal Lash Paradise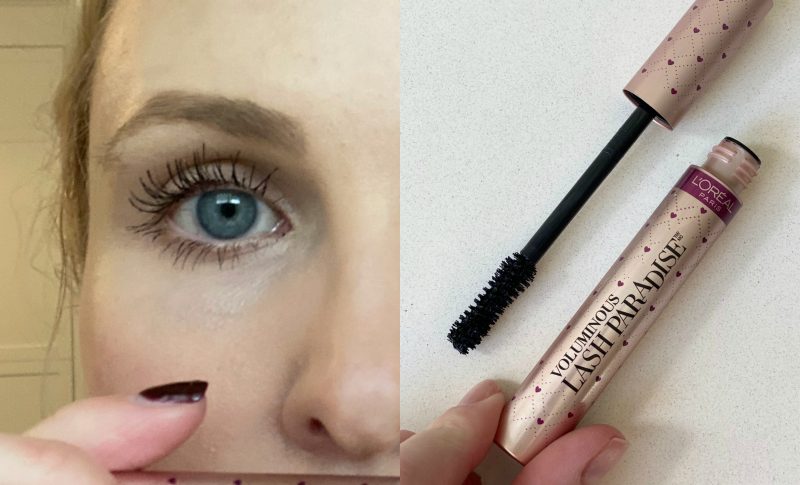 Loreal Lash Paradise is one of the top-selling drugstore mascaras and is widely regarded as a dupe for Too Faced Better Than Sex Mascara. Several friends swear by Lash Paradise (although some reported that the formula starts gooping up on the brush inside the tube pretty quickly). The Lash Paradise has a pretty large traditional bristled brush that gives a great deal of volume to your lashes. I like how it looks on me in the comparison photo, but I find it a lot harder to apply than other mascaras in this roundup. The fat brush is hard to maneuver on my smallish, almost hooded eyes. And I tend to prefer length over volume. Although I like the results in the comparison photo, Lash Paradise is not my favorite. Just my personal preference!
Covergirl Exhibitionist Mascara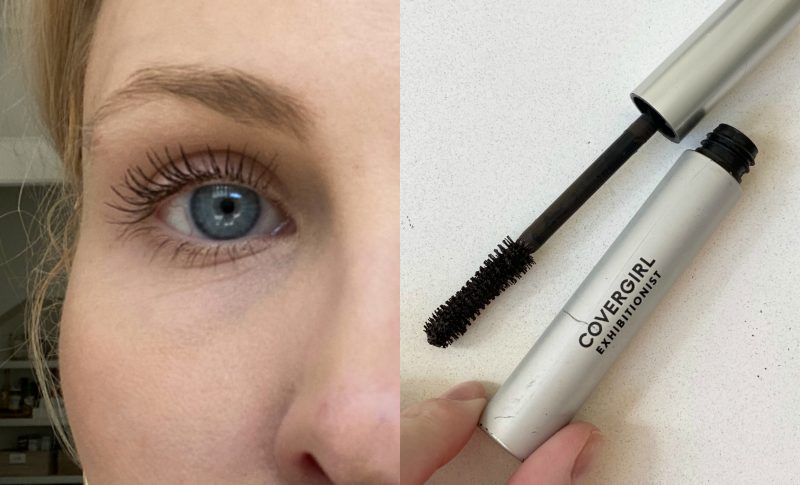 I really liked the Covergirl Exhibitionist Mascara, but probably not quite as much as the Loreal Unlimited or Bambi Eye. Exhibitionist has a traditional bristled brush, almost identical to the Lash Paradise brush, except a little longer and skinnier. The skinnier brush make it easier to manuever around my small eyes. It gives a lot of length but not as much volume. Did not smudge. A very good mascara.
Covergirl Super Sizer Mascara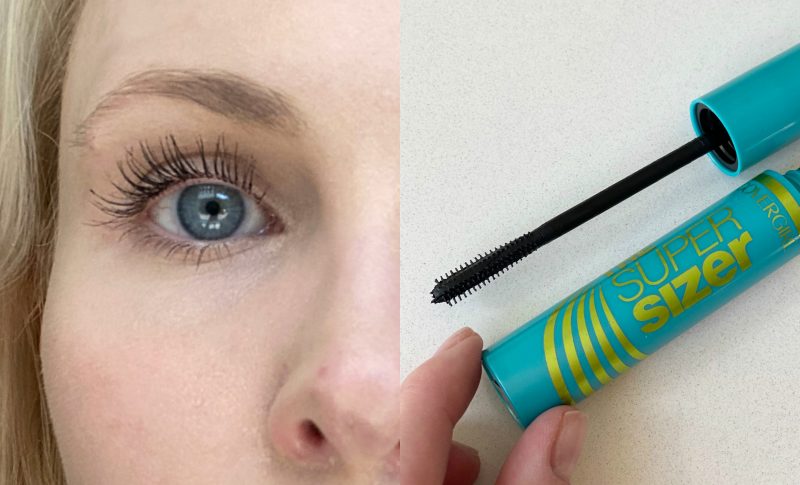 Covergirl Super Sizer used to be my go-to, favorite mascara (drugstore or otherwise) a couple years ago. It is very eye opening- I feel like it lifts my lashes 180 degrees straight up. It also does not smudge at all. This is strange, and could be my imagination, but I always suspected that the Black Brown shade was a slightly better formula than the Very Black shade. It always seemed to work better! But then they discontinued the Black Brown shade and repackaged the mascara, and it was never the same. Tended to get a little clumpier, and didn't lengthen as well. Maybe it was slightly reformulated. Covergirl Super Sizer is still a good mascara, but there are others I prefer more now.
Maybelline Falsies Lash Lift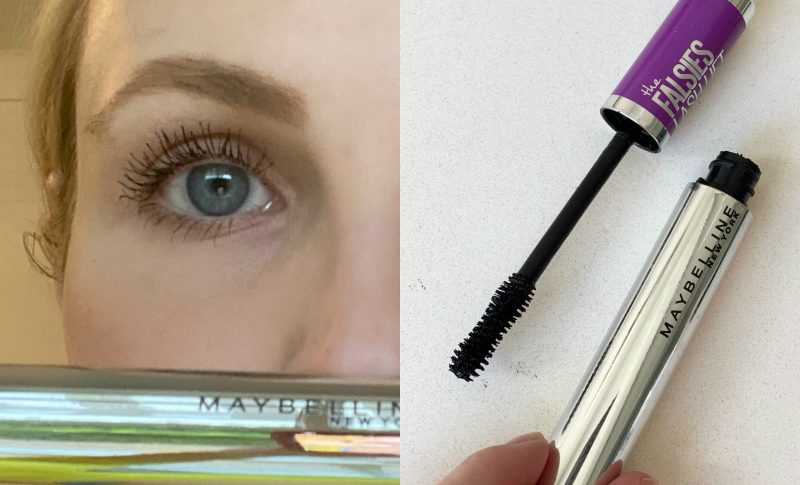 Maybelline Falsies Lash Lift is another mascara I use to use a couple years ago. It has a traditional bristled brush that is similar to the Lash Paradise but slightly skinnier. This one creates a lot of volume (similar to Lash Paradise), but is definitely more eye-opening and lifting than the Lash Paradise. This is a thicker formula and is a little trickier to keep from clumping on the second coat. This is a good mascara, but I prefer mascaras with thinner plastic brushes.
NYX On the Rise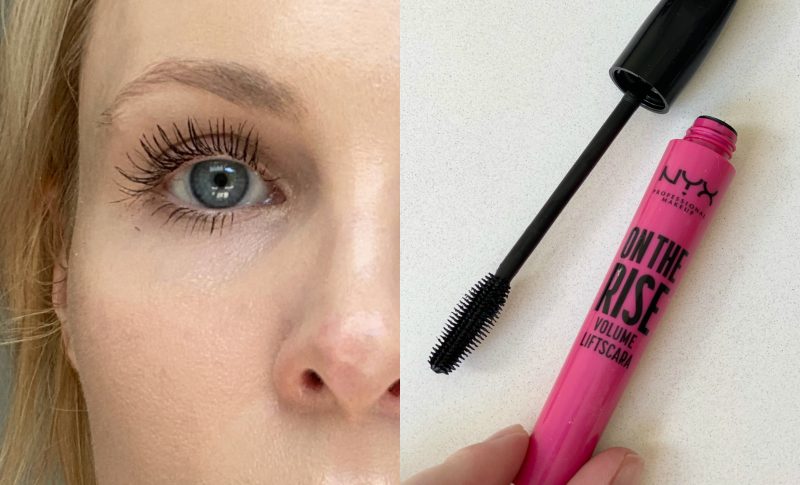 NYX On the Rise was one that was recommended by several followers and other influencers. It is very cheap, and I have to say that looking at the comparison photo, it might be my favorite. It has a plastic, almond shaped wand (similar to the Loreal Bambi Eye, but a little longer). On the Rise goes on beautifully- very lengthening, does not clump. However this does smudge under my eyebrows after a few hours. And it is slightly harder to remove than the other mascaras in this lineup.
Also, this is random, but I bought a tube of NYX On the Rise from Ulta, tried it and did not like it, and returned it. I proceeded to forget that I had already tried it, and purchased another tube from Target a few months later. I like this second tube a lot better, so I wonder if there might be inconsistency in the batches of this mascara. Just a theory.
OK, obviously I did not review every single drugstore mascara. Is there another good one I missed? Maybe I will include it in Part 2 of the Ultimate Comparison of Drugstore Mascaras!
xoxo,
You May Also Like