Ultimate Comparison of Top Mascaras
01 • 21 • 2014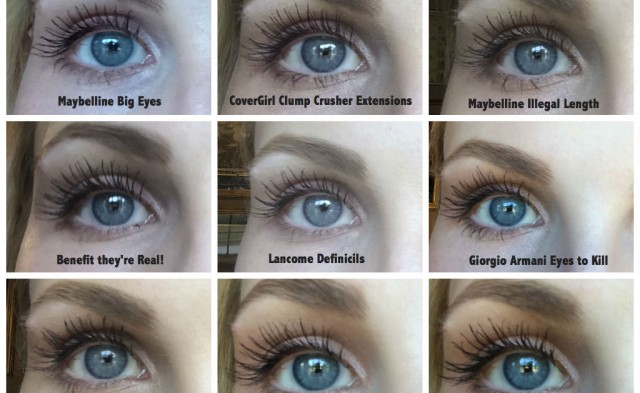 Mascara is such a personal choice. It's hard to proclaim one mascara the very best, since my lash preferences and priorities might differ from yours (I'm looking for length!) But I thought it would be helpful to do a side-by-side comparison of all the top mascaras that are beauty editor and blogger faves, along with best-sellers and recommendations from friends. In this comparison of top mascaras I include a brief review of each, and then you can decide for yourself which one looks the best.
Click here to Pin the above lash collage to Pinterest to save for later!
FYI, I use prescription Latisse to give me longer lashes, but I still need mascara because they are very blonde. Also, the "end result" photos might look very similar, but some brands went on like a breeze with no clumps, and others required a steady hand (and patience) to separate the lashes afterward. So after each review I include an "Ease of Application" rating (from 1 to 5, 5 being the best).
Maybelline Volum' Express Falsies Big Eyes Washable Mascara: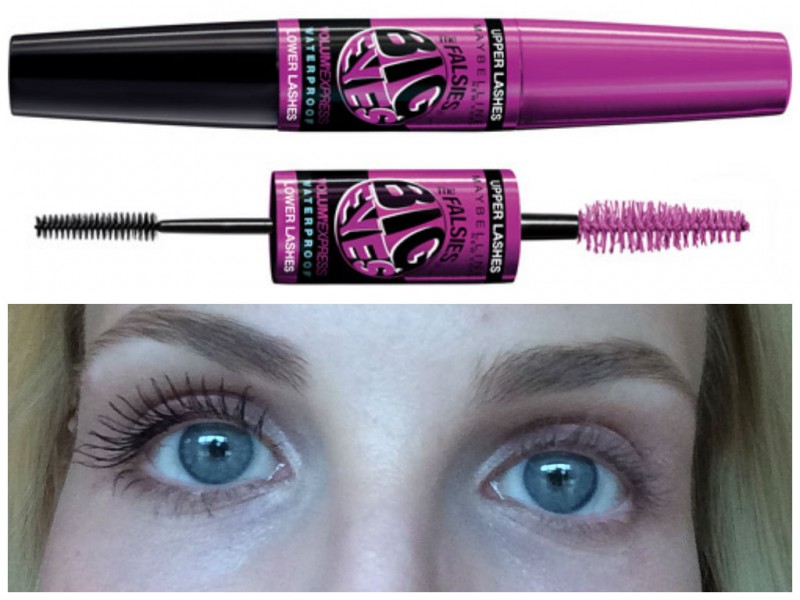 REVIEW: very black, false-eyelash looking. Subtle this is not! I like how the brush has a slight triangle shape, where the narrow end lets you really get into the inner corners. However you must wipe off this mascara many times before applying– I find that too much product gathers on the narrow end of the triangle, which can cause clumps.
EASE OF APPLICATION: 3
Cover Girl Clump Crusher Extensions LashBlast Mascara: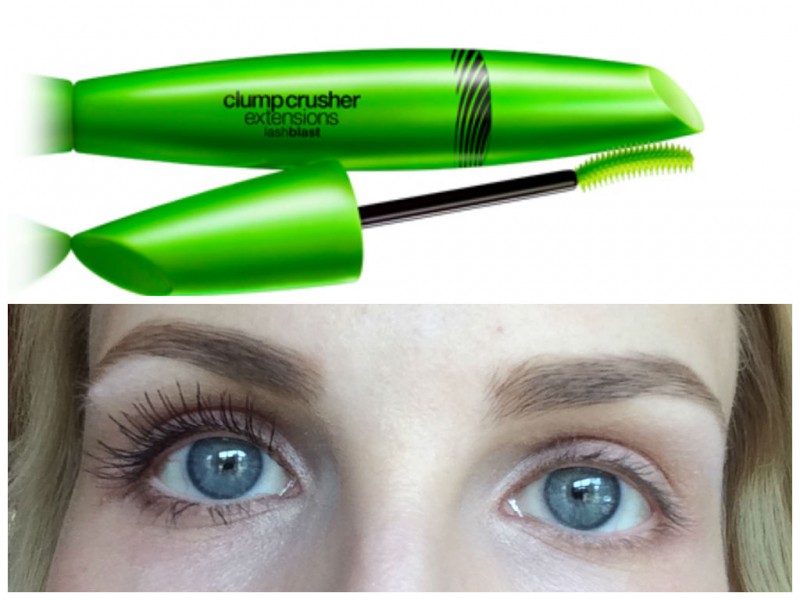 REVIEW: Cover Girl Clump Crushers Extensions is my current favorite mascara because it is so quick and easy no swipe on (no clumping at all!), and the result is more individualized, skinny long lashes. Looks very smooth, and not crunchy-looking. **NOTE: There are two Clump Crusher products in identical green tubes: Clump Crusher and Clump Crusher Extensions. Make sure you pick up the one that says "Extensions."
EASE OF APPLICATION: 5
Maybelline Illegal Length Fiber Extensions Mascara: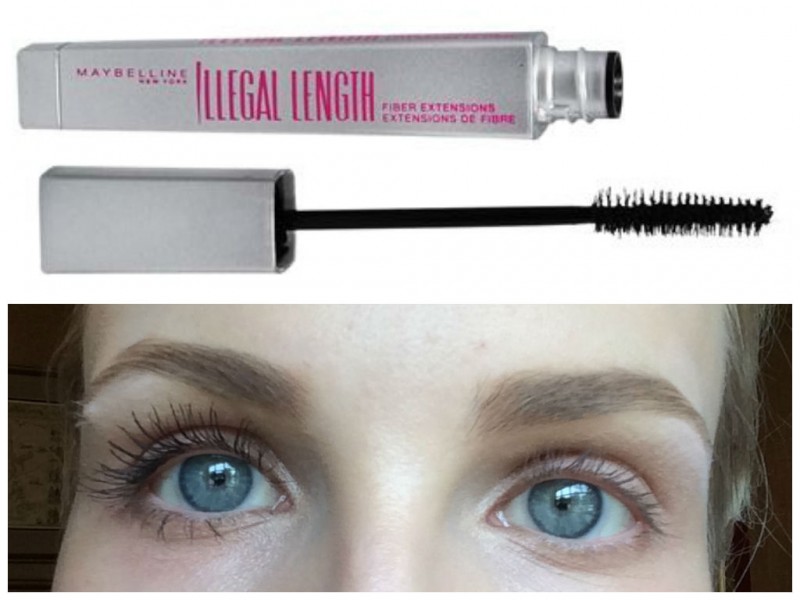 REVIEW: I used Maybelline Illegal Length Fiber Extension Mascara for about two years before I discovered Clump Crushers. The Illegal Lengths builds fatter lashes, and is probably the best of the bunch at adding fibers to create length that extends past your bare lashes. But I think it is a little crunchier and more "mascara" looking than the Clump Crushers.
EASE OF APPLICATION: 4
Benefit they're Real! Mascara: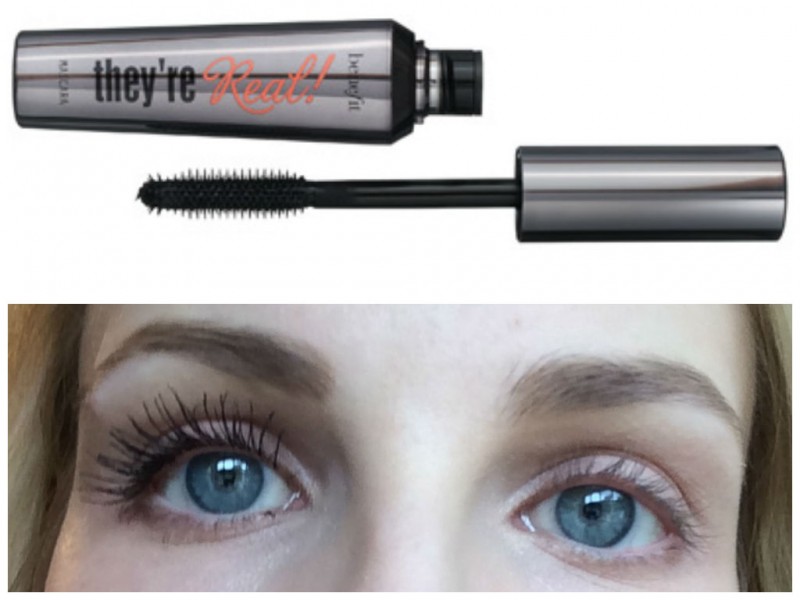 REVIEW: I keep trying to force myself to love this mascara since practically every beauty blogger seems to be unequivocal in her devotion to this mascara. I do think Benefit they're Real! is the blackest and most Kardashian (can we make that an adjective?) of the bunch, so maybe it is good for special events, like the Grammys or your Broadway debut. But the rubbery wand does not evenly distribute product, so I spend a lot of time afterward separating the lashes. And the rounded tip is good in theory to get the inner lashes, but all the product clumps there, so if you were to utilize the tip, you would be putting a clump right on your lashes. Also harder to remove than the other mascaras compared here.
EASE OF APPLICATION: 2
Lancome Definicils High Definition Mascara: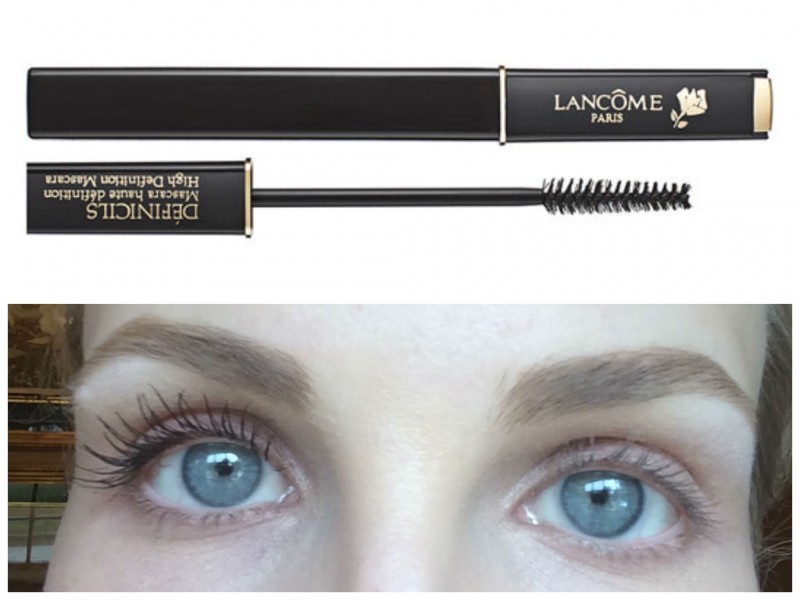 REVIEW: I was devoted to Lancome Definicils High Definition Mascara for most of my adult life, and it has long been a top-seller and makeup artist favorite. However I believe this is a case where new technology has eclipsed a classic. I like how the Definicils skinny wand allows one to get close to the base of the lashes, but I just don't think the formula goes on as clump-free as the newer mascaras.
EASE OF APPLICATION: 3
Giorgio Armani Eyes to Kill Mascara: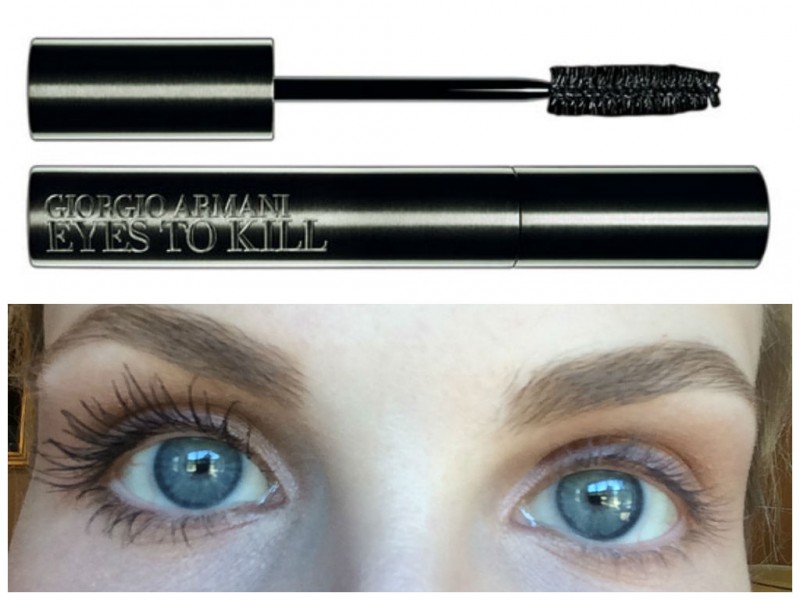 REVIEW: I've had a sample of this for awhile and did not prefer it to my drugstore mascara, but after a friend said it is her new fave, I decided to give Eyes to Kill another try. Very black and dramatic, I prefer Eyes to Kill to Benefit they're Real! for a fake-lash, evening look.
EASE OF APPLICATION: 4
Loreal Voluminous False Fiber Lashes Mascara: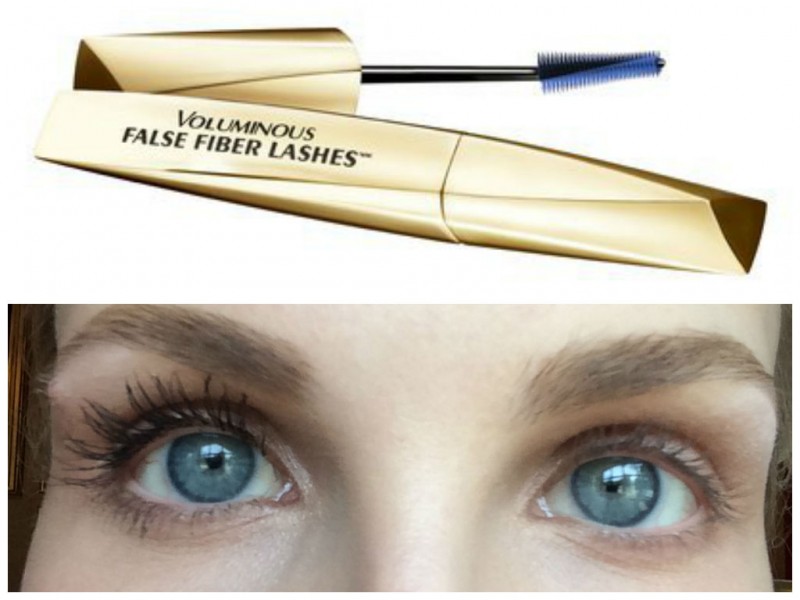 REVIEW: Loreal Voluminous False Fiber Lashes Mascara excels more at volumizing and making lashes look fatter. However I tend to prefer individualized, long, glossy lashes, as opposed to coating my lashes into one fat fringe. This also looked a little dry and flaky. I did like that the mascara wand had a slight bend to it– more ergonomic.
EASE OF APPLICATION: 3
Bobbi Brown Extreme Party Mascara: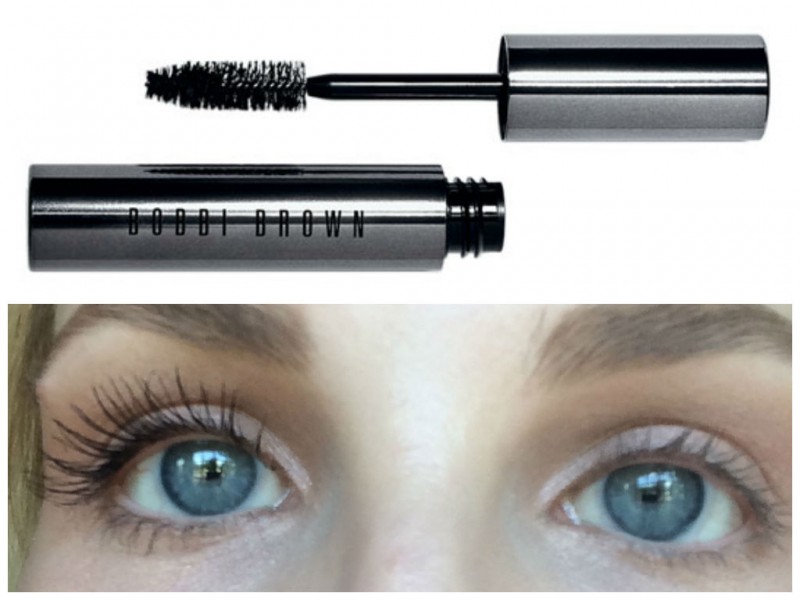 REVIEW: An excellent everyday mascara. Extremely easy to apply, and the result is smooth, fluttery, individual lashes that don't look mascara-y. Bobbi's version of an "Extreme Party" is actually pretty tame and natural, so it does not add quite as much length as some of the fiber/false lash mascaras. But I think this creates MORE of a fake lash effect because your lashes are smooth and glossy, as opposed to gooped together.
It has a narrowed triangle brush like the Maybelline Big Eyes, but the Bobbi Brown does a better job of scraping the goop off the narrow end of the wand as you pull it out of the tube (which helps avoid clumps). I like Bobbi Brown Extreme Party Mascara about as well as the Clump Crusher Extensions, but for the difference in price, I will stick with the Clump Crusher.
EASE OF APPLICATION: 5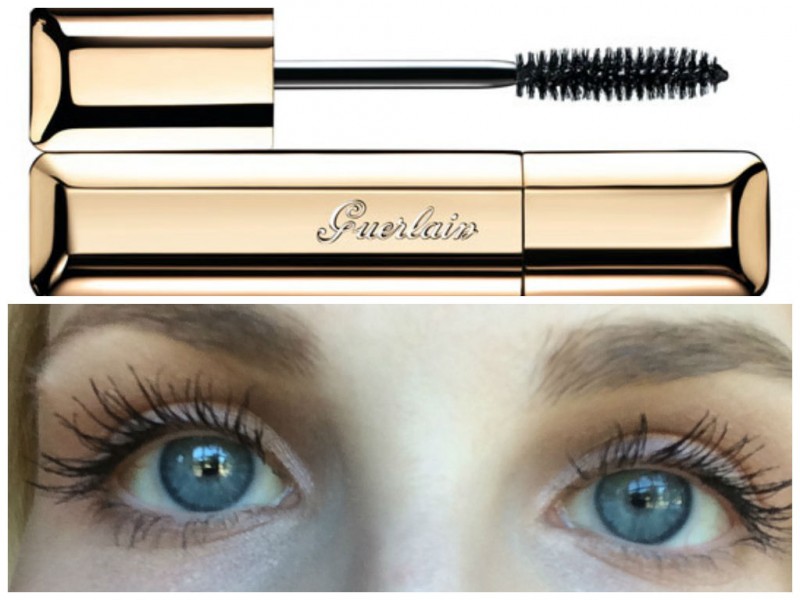 REVIEW: The Guerlain Maxi Lash is technically a volumizing and curling mascara, but I just picked up a sample so I thought I would include it in the review. The curling claim is true– in this photo I did not use a lash curler as I did in the other comparison photos. The first coat of Maxi Lash goes on easily, but the second coat starts to get clumpy.
EASE OF APPLICATION: 4
Please click on this collage to Pin it because it took me forever to create:
I hope you enjoyed my in-depth mascara review! I know there are more great mascaras out there, so we will just have to include those in Part 2. Let me know in the comments if there are other mascaras I should compare in the next round.
xoxo,
@kathleenjenningsbeauty
4 Responses to "Ultimate Comparison of Top Mascaras"
You May Also Like