It's Up to Us
06 • 01 • 2020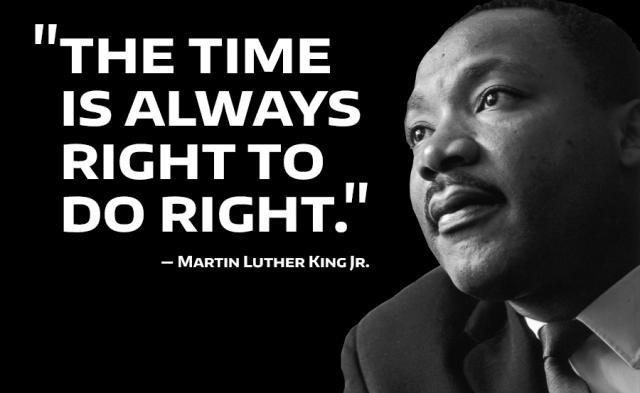 Let me be clear: I believe in equality and freedom. Like most Americans, I have been glued to the TV and horrified by recent events. George Floyd's senseless murder by a white police officer has brought police brutality and institutional racism to the forefront of our national consciousness. Black people have been brutalized, discriminated against, and have suffered untold injustices throughout America's history. I think a first step is educating ourselves about what is going on. I found helpful articles here and here.
I am horrified by what happened to George Floyd, Breonna Taylor, Eric Garner (and countless others), and I am horrified and ashamed about America's current and past treatment of POC. But I have been paralyzed about what to do. I thought I had no business inserting myself into this important dialogue- why would anyone care what a beauty blogger has to say about it? I don't make a habit of recycling other people's content, and reposting someone else's flowery graphic on this tragedy just felt hollow. I kept struggling with what to say. I couldn't figure out what I could or should be adding to the conversation about race. I just couldn't figure out how I could personally make a difference in a meaningful way. And I was afraid I would accidentally say the wrong thing and offend people. But now I realize that the best thing I can do is to use my platform to raise awareness for important issues, one of which is the prejudice and racial divide that is tearing this country apart and has been for years.
But everyone has the ability to be an agent for positive change, starting with your own little sphere of influence- your family. I have a lot to work on here, and I am thankful for this dialogue in the sense that it has made me realize where I need to step up my game in terms of raising my children to be actively anti-racist. I would describe my parents as not racist, and I was raised as such. But we didn't really discuss race- I felt like the right answer was to act as if I didn't even see that a friend or classmate has a different color skin. And one would NEVER comment on anything surrounding race. Like, am I even supposed to say Black? The whole subject just seemed fraught with tension, missteps unavoidable. But neglecting a difficult topic is not a solution, and it won't help effect positive change for our next generation of Americans. With our children, in an age-appropriate way we have discussed police brutality, ongoing racism, and the fact that people are treated unfairly because of the color of their skin. I am certainly not an expert on the right way to have this conversation and I would suggest you check out other resources (like here and here).
Other ways to make a difference in the fight against racism? You can donate to one or more causes, like the memorial fund George Floyd's family has set up. (There is also an address where you can send condolences or contributions). You could also support organizations working on the ground in Minneapolis, like North Star Health Collective, which provides health care services and resources to protestors. Another idea is contributing to the NAACP Legal Defense Fund or the ACLU. This is by no means an exhaustive list, and I urge you to find a better resource than this beauty blog and to donate to a cause that speaks to you. Inspired by several other bloggers, I am donating this week's affiliate commissions to the Minnesota Freedom Fund.
There is an important economic piece to the racial disparity in the United States, and one small, easy thing we can all do is to support Black-owned businesses. I plan to do a whole post about my favorite Black-owned beauty and fashion brands to support that effort. I wanted to include my favorites here today, but it deserves a longer, more in-depth post and my delay commenting on recent tragedies is already being misconstrued as unsympathetic, detached, and way worse. As a starting point, some of my favorite brands are Fenty Beauty (Rihanna leading the way on an inclusive range of foundation shades! And that was just the beginning of her fabulous makeup line) and Pat McGrath Labs (I've been following backstage makeup artist Pat McGrath since I was a girl reading Vogue Magazine in middle-of-nowhere Texas. Her lip gloss in Peach Perversion is one of my faves). For fashion check out Lemlem, founded by supermodel Liya Kebede. Lemlem has beautiful caftans and cover-ups for summer. If you are in Houston and want to shop local, Saint Bernard in River Oaks District carries Lemlem. I also love the brand Cushnie, particularly their chic jumpsuits.
Thank you for reading and for following along. I want KJB to be a place where we can support each other with love and positivity, and I ask that during this stressful time please can we all give each other a little bit of grace.
xoxo,
9 Responses to "It's Up to Us"
You May Also Like