New Favorite Brow Pencil!
06 • 25 • 2021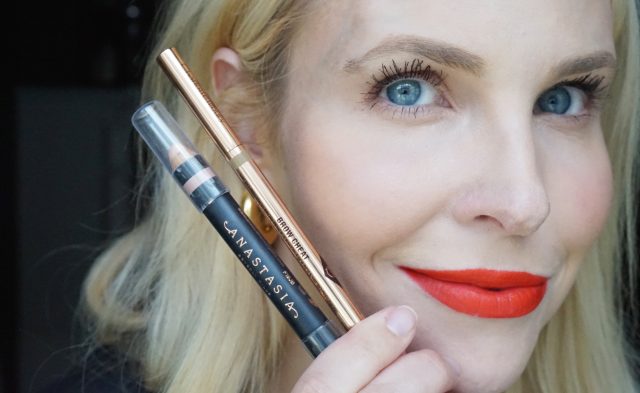 Big news over at KJB- I have a new favorite brow pencil! Read on for my review of the new Charlotte Tilbury Brow Cheat Brow Pencil.
Disclaimer
Nordstrom compensated me to write this post. I chose the products to feature and the subject matter of the post.
Best Brow Pencil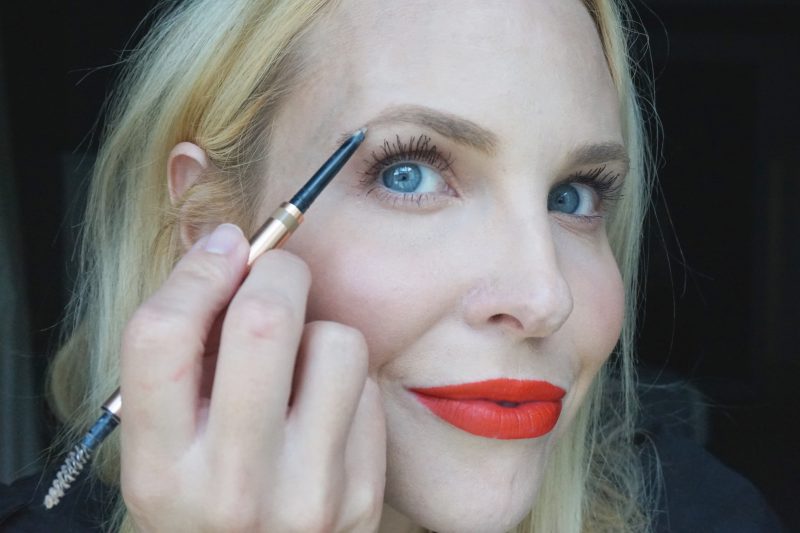 Y'all know I am a huge fan of Charlotte Tilbury (check out my post here for a review of most of the products in her line). I picked up the new Brow Cheat Brow Pencil on a whim, not having heard anything about it. Lo and behold, it has replaced the It Cosmetics Brow Power pencil as my new favorite! The Charlotte Tilbury is the perfect combination of wax and pigment to make both the powder-y strokes but also the fine, hair-like strokes. Other pencils are either too soft, so you cannot draw precise hairs. Or they are too hard, and then you have to press hard and there is hardly any color payoff.
I have the Taupe shade which would work well on most brows. Usually I recommend that you select a brow pencil that is a shade lighter than your brow hair. My brows are naturally darker than my hair, so the Taupe works perfectly- it does not lean gray or orange like so many taupes can! Charlotte Tilbury does make a Blonde shade if your brows are lighter than mine.
My Brow Method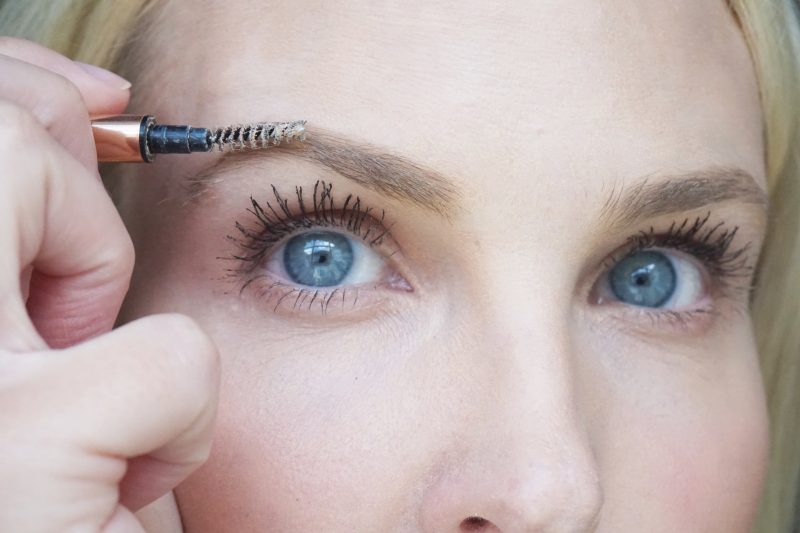 The key to filling is brows is to use short, feathery strokes, mimicking the direction of your natural brow hairs. I start on the arch and do downward strokes to fill in the tail of my brow first. Then I go back and and start at the bottom of the inner corner, drawing a line framing the bottom of the brow. Then use the spoolie brush side to blend that line upward.
My brow hairs stay in place pretty well, but if you want more of the laminated brow effect, you can use a clear brow gel (I like the Anastasia one) to brush them straight up. If you go that direction, please make sure your brows are trimmed neatly!
Then I use a very pale crayon to highlight just under the arch of my brow. Here I used the double-sided Anastasia crayon, but I also like Benefit High Brow. Depending on your skintone you could also use the lightest shade in an eye shadow palette as your highlight. Or sometimes I use concealer in a pinch!
Other Makeup Pictured Here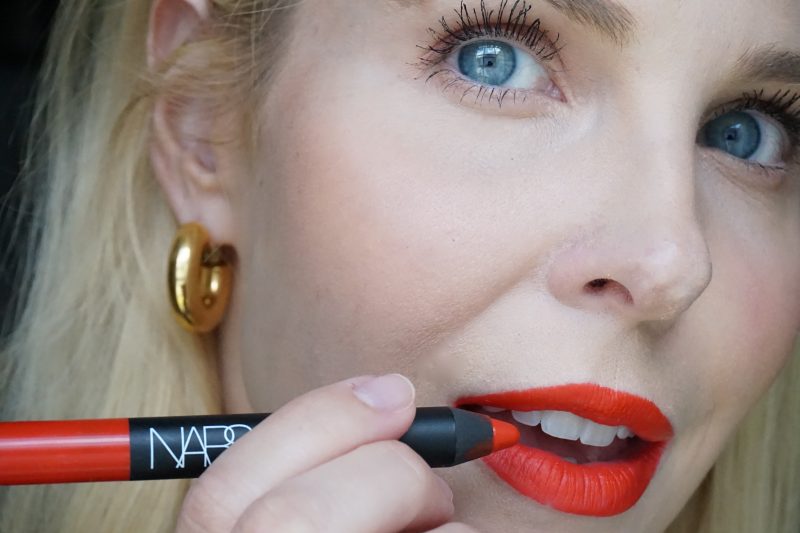 For my full makeup look, use Nars Velvet Matte Lipstick Crayon in Red Square (a longtime favorite!) Let's bring back the statement lip for Shot Girl Summer!
Also wearing Charlotte Tilbury Airbrush Foundation (Shade 03 Neutral), Nars Radiant Creamy Concealer in Vanilla (my Holy Grail concealer for years), Laura Mercier Shimmer Bloc in Pink Shimmer, Hourglass Unlocked Mascara and Charlotte Tilbury Airbrush Bronzer in Medium.
xoxo,
You May Also Like