Mother's Day Gift Guide
04 • 29 • 2020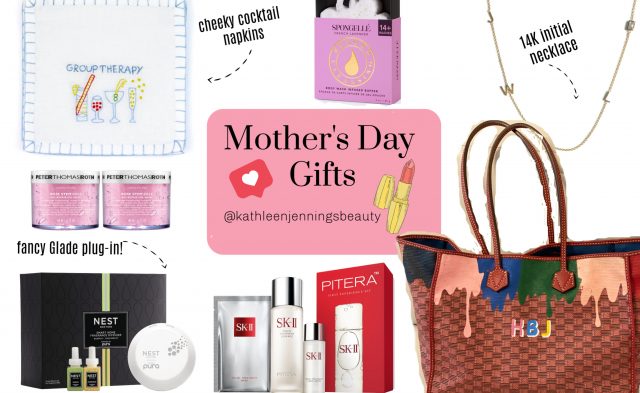 When I asked on Instagram if I should do a Mother's Day Gift Guide, one wise reader responded, "Don't waste your time. All moms want this Mother's Day is for the dads to take the kids away for awhile. And they have already bought themselves everything they want on the internets." So true! Dads, if you are reading this, give her what she really wants. But if you want to be extra, here are some more great gift ideas for all the mom-types in your life:
New Mom Bag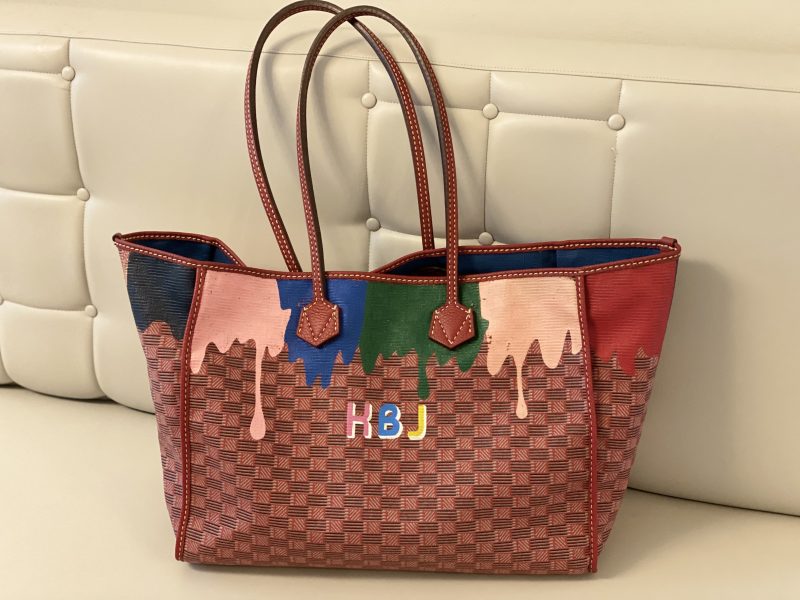 Maybe her mom bag needs a refresh? I got my Moreau Celestin bag about six months ago and I am loving it! It is a little more low-key than the Goyard totes I was carrying before, and it is holding up way better too. Not to mention the price point is a little lower! Moreau is actually a very old, storied French brand, and everything is hand-stitched. I also love the personalization options!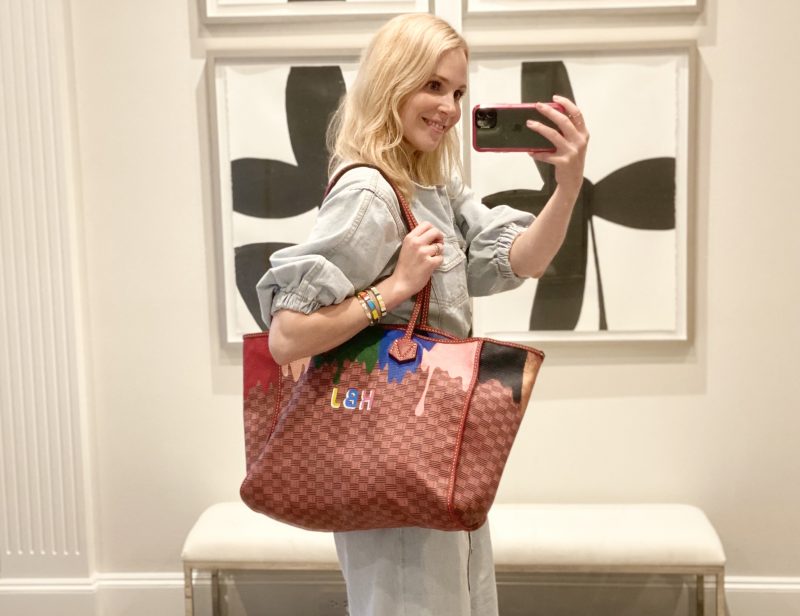 My Moreau bag is coated jacquard fabric with leather trim, and has been very stain-resistant! I use it as a mom bag, work bag, travel bag, and gym bag! Called the "Celestin" Bag (size Large) in Red, it retails (before personalization) for $790. The handpainted drips and initials are totally customizable. For my exact bag it was $500 extra for the 3 initials and drips handpainted on the front and back (I picked all the colors!) But if you just want to do initials it would be less than that.
The nice people at the Moreau Paris store in River Oaks District in Houston are offering a discount to you guys! Use code KJMAY to get 15% off your order! Just call Moreau Houston at (832) 538 0988 or email moreau-houston@europeandesigns.net to order. Free shipping all over the US, and the last day to order for Mother's Day is 5/6 at 10 am to ensure arrival on time.
BOGO of My Fave Rose Mask!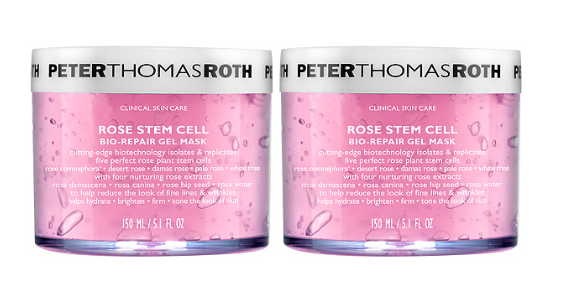 This is the best BOGO on the internets! The Peter Thomas Roth Rose Stem Cell mask is my favorite mask for plumping lines and adding radiance. The Rose Stem Cell is 1/2 of what I call the "Quarantine Mask Combo": apply the Rose Stem Cell immediately after using The Ordinary Peeling Solution for even more radiant, glassy results! There's a video on how I apply the two masks on my Instagram Highlights.
One jar of the Rose Stem Cell mask usually retails for $52. But right now on QVC you get TWO full-size jars for $52! One for you, one for your mom! Or split it with a friend! This is a great deal on one of my faves.
Initial Necklace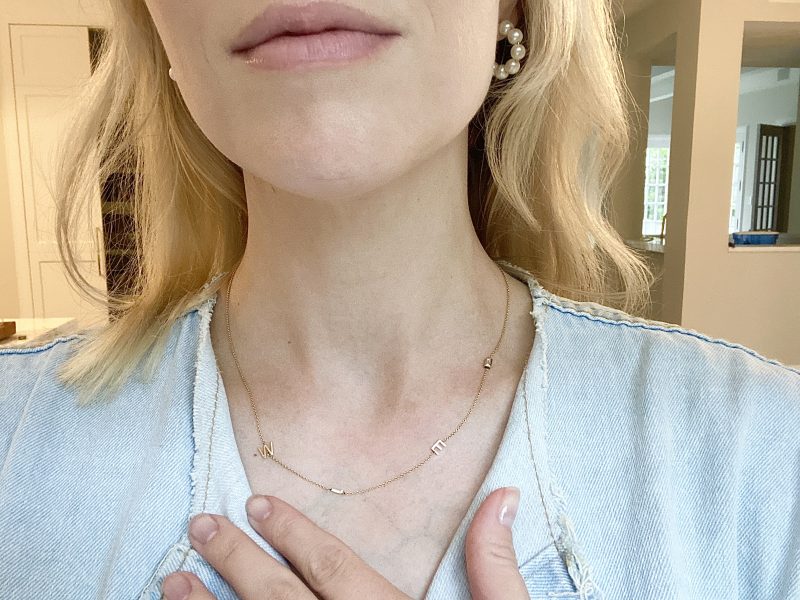 Another idea that is both sentimental and beautiful is a gold leMel initial necklace with the initials of your kids. LeMel is a Houston-based business owned by two cute sisters and I absolutely LOVE their style! I never take off my initial necklace (except for facials with Deborah Michelson), and it layers perfectly with my other necklaces. The length is adjustable and it does not tangle on me.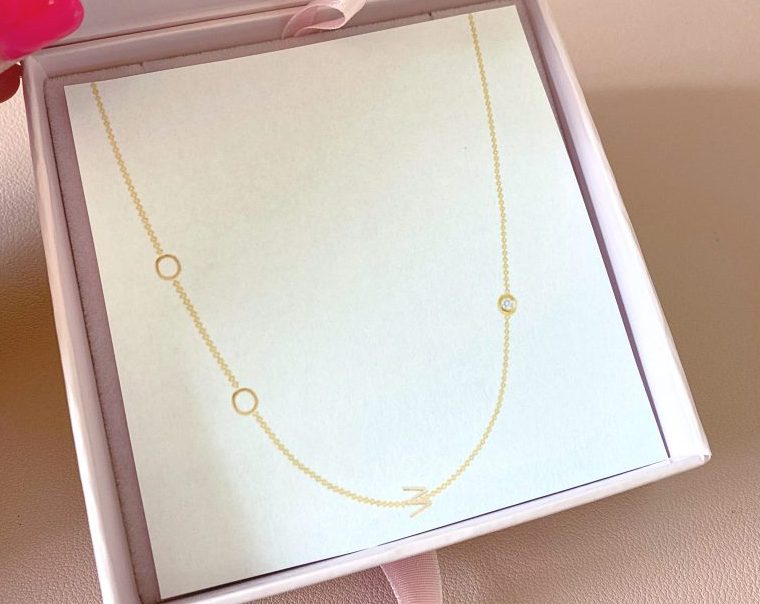 Due to COVID-19 shipping issues, the initial necklaces won't be here by Mother's Day. However they will deliver a cute mockup in a box that shows what your exact necklace will look like! They do have many other cute styles in stock that I love, like these Turquoise and Diamond Heart Earrings, or these dainty diamond and gemstone stack rings! Ooh! I also want this gold paperclip chain. [insert heart-eye emoji]
A Fancy Glade Plug-In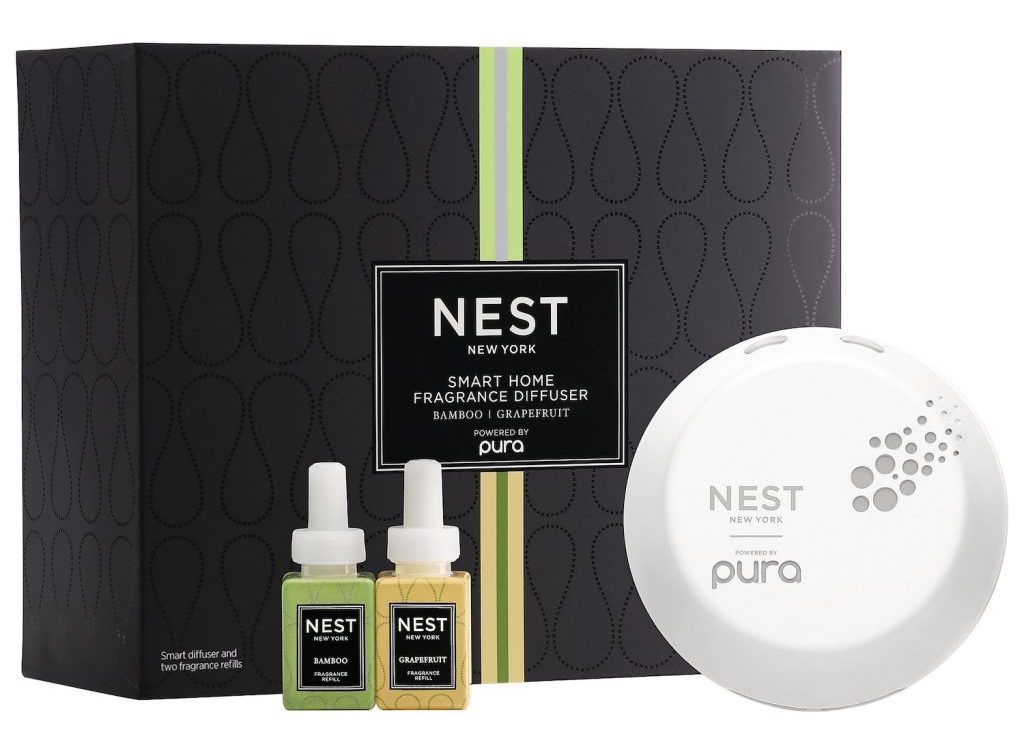 The Pura diffuser is a new find that I am absolutely loving. Since I often post about my favorite candle, Nest Bamboo, several people messaged me to ask if I had tried Pura. Pura is a sleek plug-in diffuser that releases scents powered from an app on your phone! It's great for moms who have young kids and don't want an open flame, or anyone who wants to light a Nest candle but not get up from the couch.
They have several of my favorite Nest scents and have partnered with some other brands of luxury candles as well. You can buy a Nest set on Sephora, or you can order through the Pura website and use code Kathleenj15 for a 15% discount. It ends up being slightly cheaper if you order with the discount code from the Pura website vs. Sephora.
Spongelle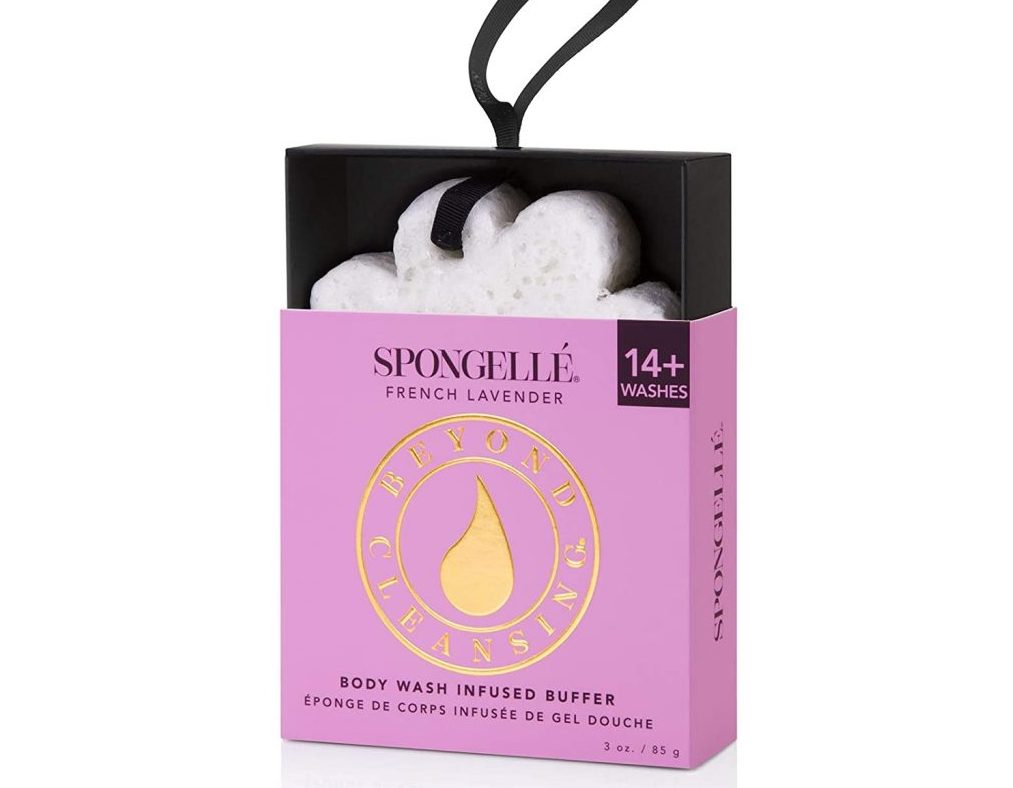 The Spongelle was an impulse buy in line at Anthropologie when I was pregnant, and I was hooked! Spongelle is an exfoliating buffer with built-in body wash that lasts about 14 washes before you dispose of it. It does not sound like something to get excited about, but it transforms my shower into a spa! It feels and smells amazing. I have tried French Lavender and Ginger Bergamot and loved both of those scents.
Cheeky Cocktail Napkins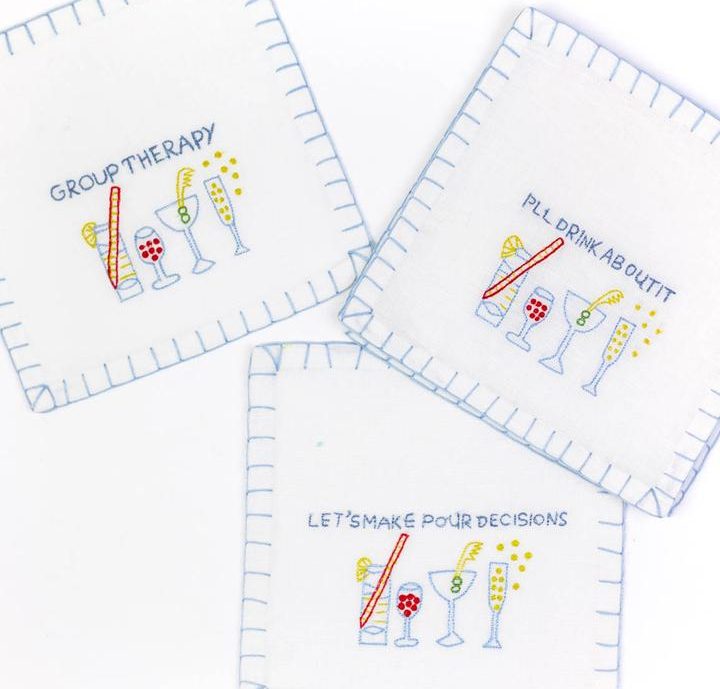 I love my set of 6 tongue-in-cheek cocktail napkins. Each one has a different, vaguely alcoholic saying (i.e. "Group Therapy" or "Let's Make Pour Decisions.") Plus they are very chic and well-made. In theory these embroidered cocktail napkins would step up any mom's hosting game. But since we don't get to socialize anymore, these napkins have been a cheery way to elevate my weekend (or Tuesday) margaritas.
SK-II Set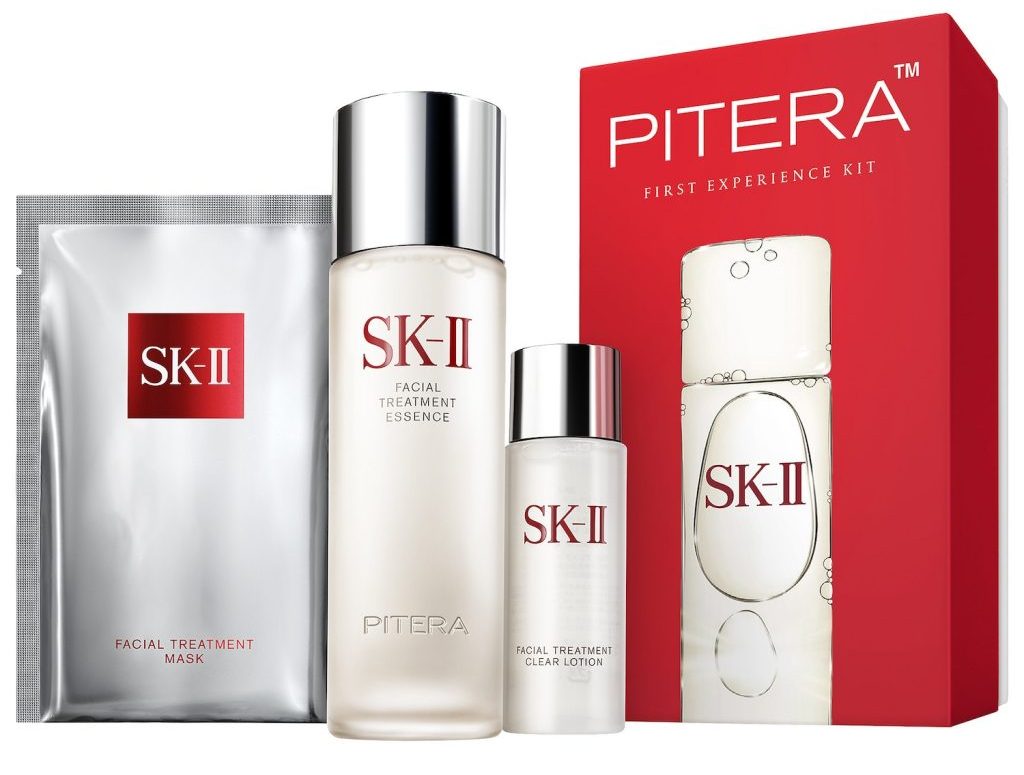 This SK-II starter set is pricey, but it allows mom to experience two of my Holy Grail products! I use the SK-II Essence twice daily and swear by it for a crystal clear, glass skin appearance. I wrote about the SK-II Essence in detail in this post.
Also included in the set is the SK-II sheet mask, my Holy Grail sheet mask! I love it for the day of a big event. It will make a noticeable improvement in your appearance! Makeup goes on more smoothly, pores look invisible, your skin is brighter, a little lifted and depuffed.
Happy Mother's Day!
xoxo,
You May Also Like