From SAHM to Glam for Valentine's Day!
02 • 12 • 2014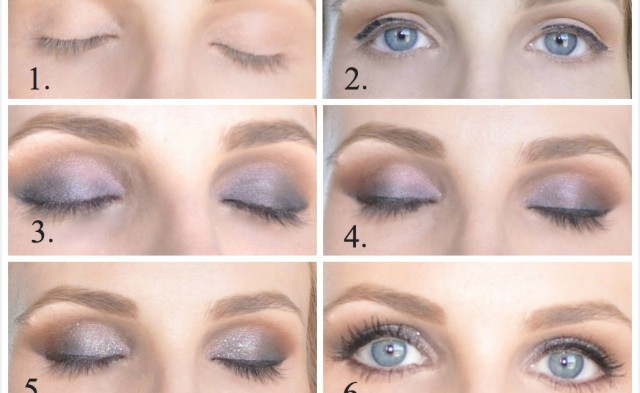 How about an easy smokey eye tutorial to take you from S.A.H.M. (Stay-At-Home-Mom)** to GLAM this Valentine's Day?!? Here's a little Before and After:
**Calm down, I'm not insinuating that only SAHMs deserve to get glam for Valentine's. My smokey eye tutorial is intended for SAHMs, working moms, non-moms, single ladies, grandmothers and drag queens, for all I care. I just wanted a clever title that rhymed. (Get it? SAHM to GLAM?)
Anyway! Adorable blogger Lauren Mills from Sunday Beach Blog organized a fun photo shoot in BCBG dresses at Tootsie's to kick off the holiday. Our day o' beauty started at West Ave with hair by Azur West, and fantastic Makeup by Veronica Hurtado (veronicahurtado@yahoo.com; (832) 573-7291).
I loved my blowout and curls (that actually stayed!) My stylist Vanessa used a Kerastase Lift Vertige Root-Lifting Gel and Mousse Bouffant for volume that I might go back and purchase.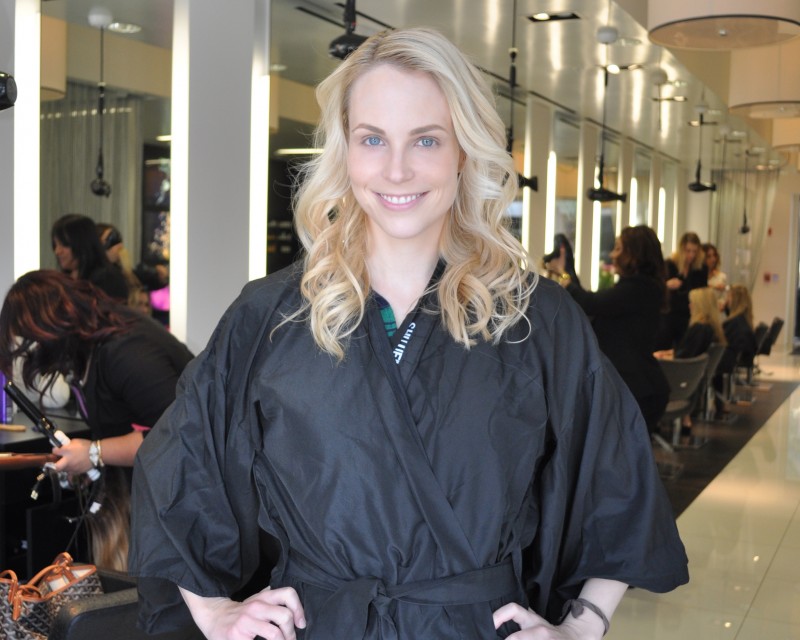 Now here's a step-by-step smokey eye tutorial courtesy of Makeup by Veronica Hurtado to help you create an easy, sexy smokey eye for your Valentine's Day date:
STEP 1: Use a light-colored eyelid primer all over, from your lash line up to your brows. This will even out any imperfections and discoloration. Makeup artist Veronica Hurtado and I both happen to use Laura Mercier Eye Basics. She used the Wheat shade on me here (I use the super-light Linen shade at home):
STEP 2: Veronica uses MAC Eye Kohl Eye Pencil in Smolder to create the "smokey" effect. She draws a simple line on the top lash line, without worrying about making it perfect because she immediately uses the Tom Ford Eyeliner and Definer Brush to smudge the black liner all over the lid up to the crease.
I have since tried this technique at home, and it also worked using my Laura Mercier Eye Crease Brush. Here's a quick video (my first YouTube!) that shows how to smudge your eyeliner to create the base of your smokey eye:
Veronica also applied Bobbi Brown Illuminating Bronzing Powder in Bali Brown in the eyelid crease to add dimension (yes, regular face bronzer! With an eyeshadow brush!). The orangey tones in the bronzer help bring out blue eyes.
STEP 3: Veronica tapped metallic lilac and steel colored shadows (Cle de Peau Satin Eye Color in #107 and #115) on the lids over the smudged-out liner.
STEP 4: Add Napoleon Perdis 'China Doll' Gel Eyeliner in Yin on the top lash line, and the dark brown shadow from the Tom Ford Eyeshadow Quad in Golden Mink in a sideways V-shape (see doodle below) on the outer corner of your eyelids. Then blend, blend, BLEND with your eyeshadow brush or a tapered makeup sponge so there are no harsh edges.
STEP 5: Next tap the sparkly shade from the Tom Ford Eyeshadow Quad in Golden Mink on top of lids and add mascara. I insisted that Veronica use Giorgio Armani Eyes to Kill Mascara (check out my full review of Eyes to Kill in my ultimate mascara comparison post), though she usually prefers Diorshow Iconic Mascara.
Finished product: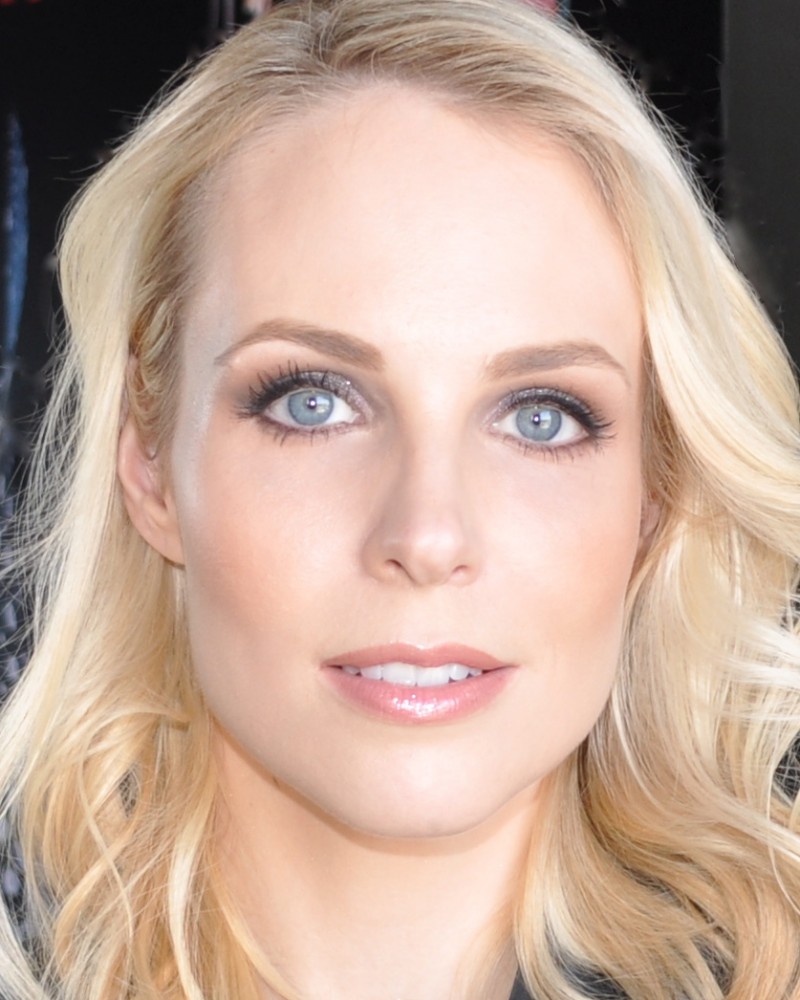 Veronica also applied Dior Airflash Spray Foundation to make my skin look airbrushed. I owned this once upon a time and happily used it until the can was empty, but I never repurchased (probably because it is $62). Now I'm reconsidering after seeing the flawless results! Veronica's trick is to spray it in the palm of her hand, and then apply the foundation with a flat brush (she likes MAC #191 Square Foundation Brush). One would think this technique would negate the "airbrushness" of a spray foundation, but apparently not. My skin looked really good in the photos!
To finish the look, Veronica applied Jordana Lipliner Pencil in Natural (her FAVE nude lipliner, and it is super-cheap!), and Napoleon Perdis Luminous Lip Veil Gloss in Pretty in Peach.
Please Pin this summary of my smokey eye tutorial so you can find it later! Click on the photo below:
Happy Valentine's Day, pretty readers!
xoxo,
Kathleen
You May Also Like