Get Glossy, Frizz-Free Hair For Weeks
05 • 12 • 2016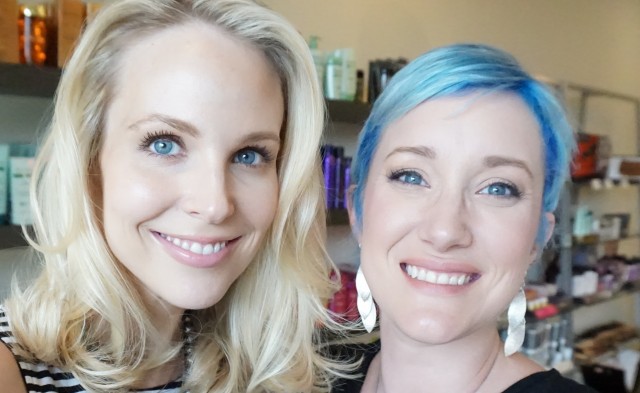 You guys: I haven't been this excited about a hair product since I discovered Sun-In at age 15. Witness the miracle that is the Inphenom Treatment, an in-salon conditioning treatment that makes your hair glossy and frizz-free for weeks. For reals! And it won't weigh down fine, thin hair. Read on for my Inphenom Treatment review:
As hard as it is to do all the beauty things, I've just added another must-have treatment to my maintenance regimen. I've done the Inphenom Treatment twice (just to make sure my amazing results weren't a fluke!), and my hair looked so much healthier and shinier for weeks!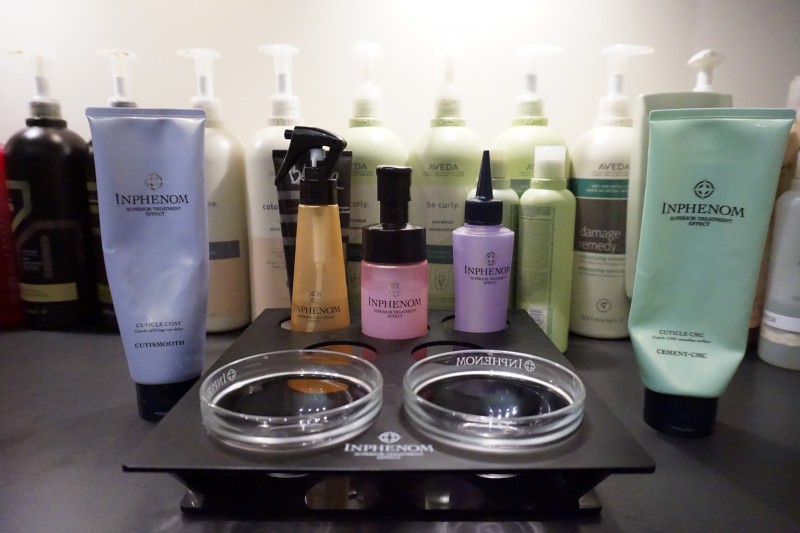 Inphenom is an in-salon conditioning treatment that gives you shiny hair by repairing your hair from the inside out. Sounds totally gimmicky, but I have tried it twice now, and I really believe it makes a huge, visible difference in your hair.
Both times I have done my Inphenom Treatment ($56) at Hue Salon (on Westheimer @ Montrose, right by Uchi).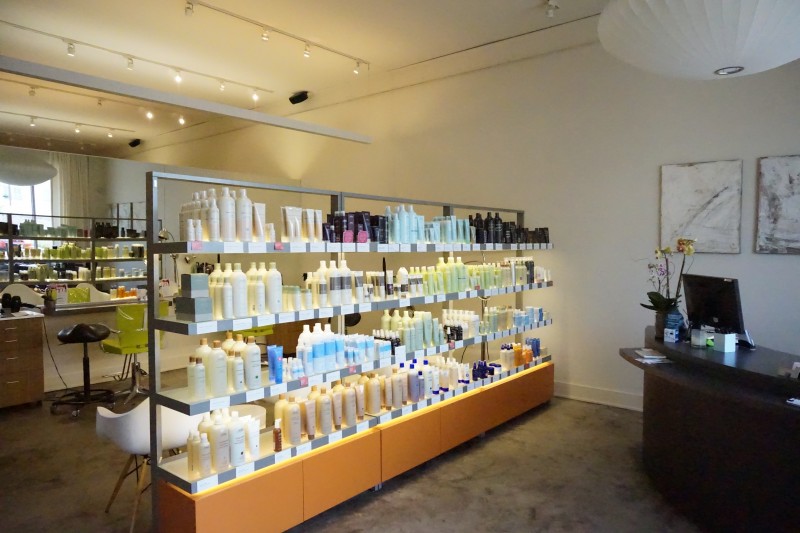 On the BeautyNow app the Inphenom Treatment is listed under "Conditioning Treatments," and the stylist who performed my treatment was the lovely Christy Vankannon.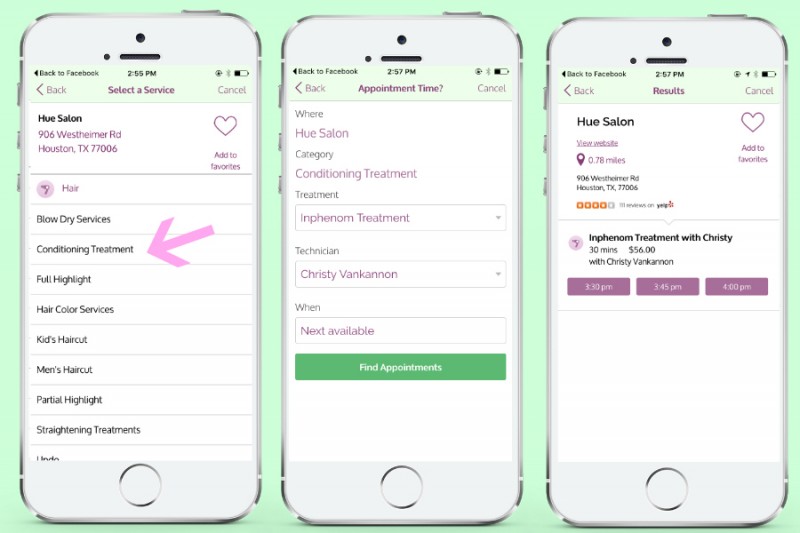 So how does Inphenom work?
Step 1: your stylist sprays the "Penetrator" to open up the hair shaft and allow the treatment to better penetrate the inner cortex of your hair.
Step 2: The "Repair (Internal)" step is a foamy-mousse the helps replace and retain moisture in the inner cortex of your hair shaft. Using an interesting technique, your stylist twists small sections of your hair and presses the mousse into the strands, allowing for more penetration.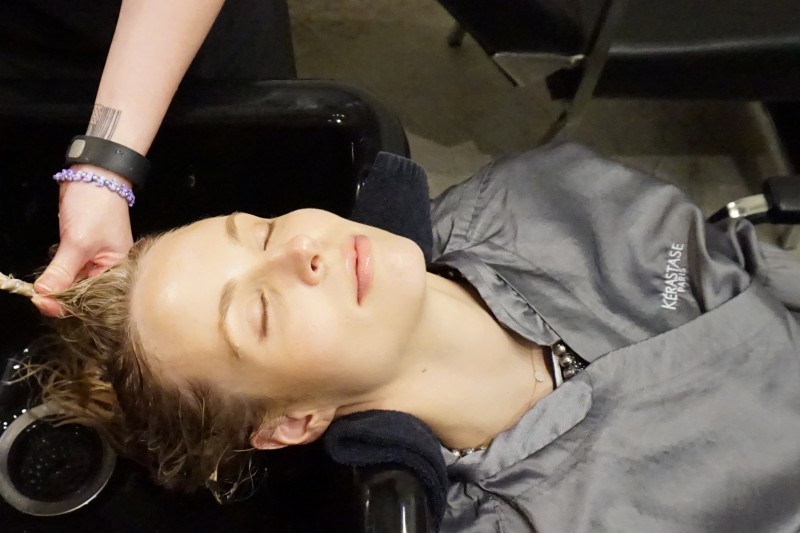 Step 3: "Repair (Cuticle)": A thick conditioner seals cuticle layers to lock moisture in.
Step 4: A thinner squeeze-on liquid is a seal that locks the repairing ingredients in.
Step 5: Restores a lipid coat on the surface of the hair for shine and smoothness.
Your stylist even sends you home with a "booster pack" that revives your Inphenom results. Use the at-home pack about three weeks later, or whenever you feel like your hair is starting to lose that amazing Inphenom luster.
Ideally you should get an Inphenom treatment each time you get your highlights or hair color done (every 6-8 weeks), but I had my color done a couple weeks before my Inphenom treatment, and I still had fantastic results. My blonde looked revived, brighter, and WAY healthier!
Goodbye, crunchy, dull, over-processed hair. I encourage you to try the Inphenom Treatment ASAP before our hot, humid summer when hair is especially prone to frizz. And you will be floored by how much better it looks immediately after you blow dry it– so much smoother and fewer frizzies!
I will say my hair looked a little flatter and greasier the first day I got my treatment. But once I washed my hair and used my usual products, my hair poufiness (totally a word) was back to normal (but with added shine and less frizz). Perfection!
Book the Inphenom Treatment at Hue Salon here or Sensia Salon and Spa (in the Post Oak/Galleria area).
Or if you are not in Houston, find a salon that performs the Inphenom Treatment by searching here.

5 Responses to "Get Glossy, Frizz-Free Hair For Weeks"
You May Also Like