How to Fix Puffy Eyes
05 • 08 • 2016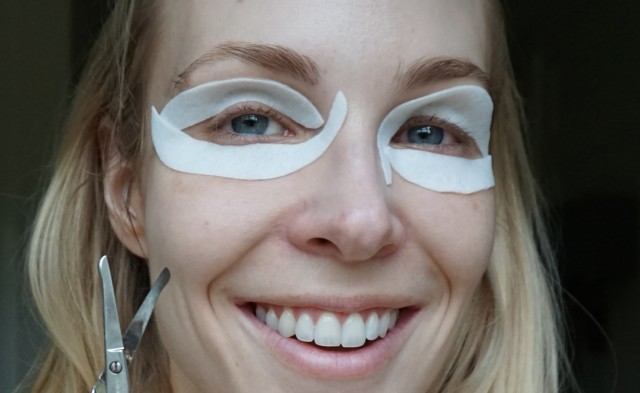 Did you recently have a break-up and/or eat lots of salty Mexican food last night? If so, you are probably suffering from some epic puffy eyes this A.M. I feel you– I'm a puffer, my mom is a puffer…I come from a long line of women who tend to retain water, and my eyes definitely show it in the morning. So which products work to de-puff those under-eye bags and upper lids that are making your eyes look swollen shut? Read on for the BeautyNow guide on how to fix puffy eyes:
One of the most frequent questions I get from readers and friends is: what eye cream is good at de-puffing eye bags? Answer: none that I've found. I believe some eye creams are effective at improving fine lines, but none that I've tried have had a measurable effect on my eye puffiness or under eye darkness. Those cool gel rolling-ball tip things? Or the illuminating eye cream with a patented "cooling tip" shaped like an iron or a mini-spoon? All gimmicks.
I've never found a serum, gel, or eye cream that truly depuffs well. The only product that works on my morning eye puffiness is an eye patch (not the pirate kind). After experimenting with many, many brands of eye gel patches (SK-II, Tatcha, Boscia, Honest Hazel, no-name Korean brands, to name a few) I have only found two that truly work on puffiness. One option is high-end, the other is budget friendly.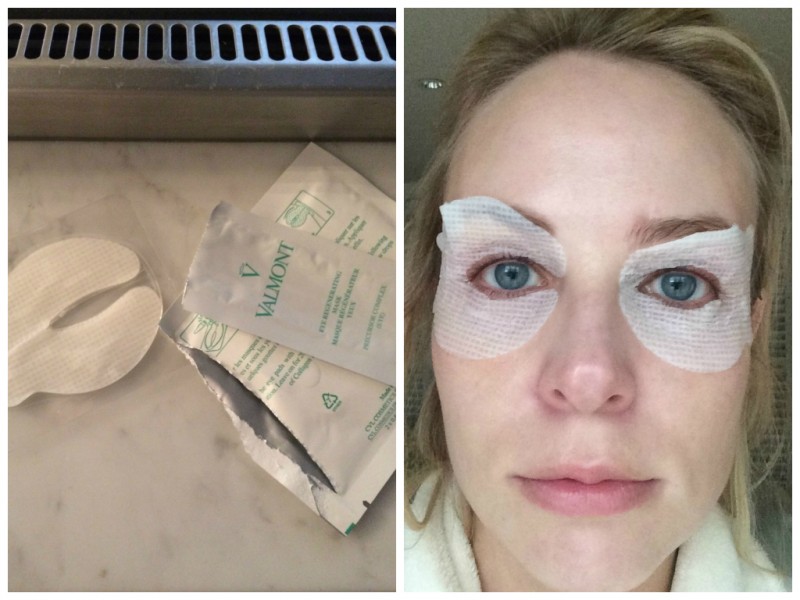 No contest here: very best eye de-puffer on the market is Valmont Eye Regenerating Mask. The Valmont eye masks are ingenious because they go all around the eye, attacking that upper-lid puffiness. No other product I've experienced will take you from half-open puffy slits of eyes to wide-awake, bright eyes in minutes.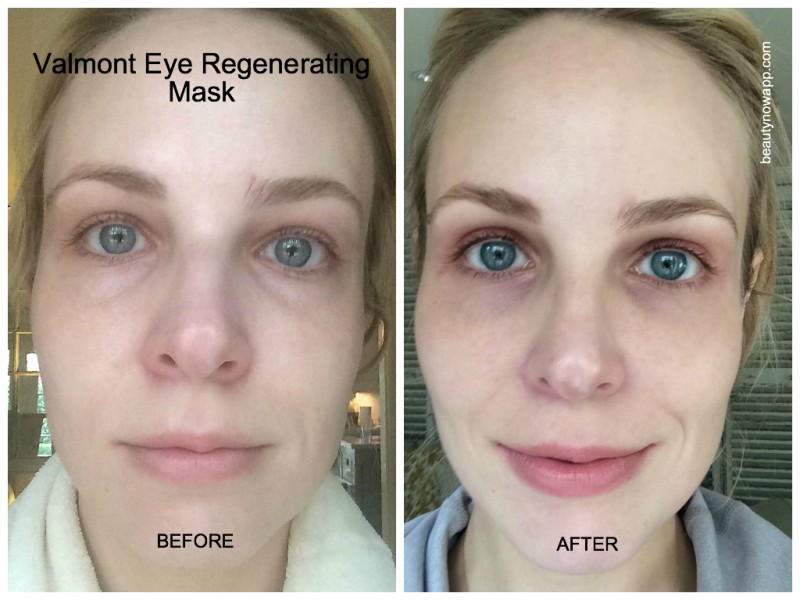 The bad news? It will cost you. The Valmont Eye masks are $295 for 5 pairs (I'll do the math for you: that's $60 per treatment). Only the most special of occasions could possibly merit the use of the two precious sets I have left. Since I'm already married, I guess I'll save them for (1) my Forbes cover; and (2) that darned-early Today show call time.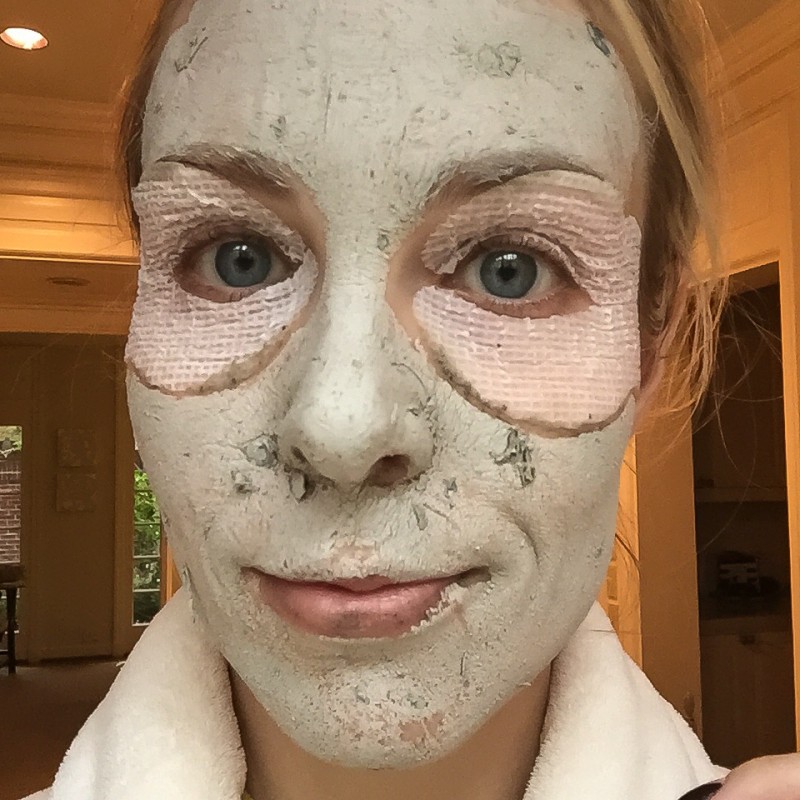 If you are in Houston you should head to the Valmont counter at the [incredible! beautiful!] new Saks at the Galleria. I also highly recommend you check out Valmont's cult-fave Prime Renewing Pack— one of my all-time favorite masks.
On to the budget option: Skyn Iceland Hydro-cool Firming Eye Gels. I'm on my third package of these guys, and they REALLY work to de-puff my eyes and plump fine lines. And at $30 for eight pairs, they are affordable too.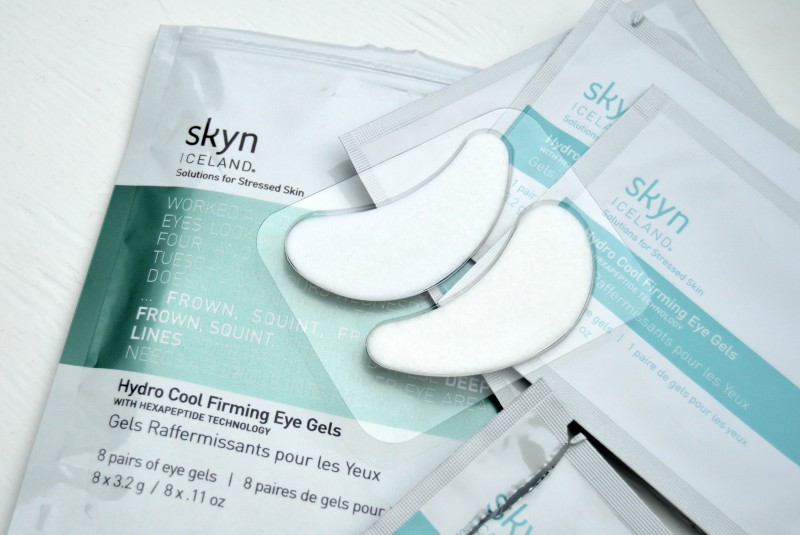 The Skyn Iceland patches come in a pair, with one big hydro-gel eye patch that is meant to go under each eye, so I'm forced to channel my inner-MacGyver in order to tackle my upper lid puffiness. At first I used to cut one patch vertically in half, like this: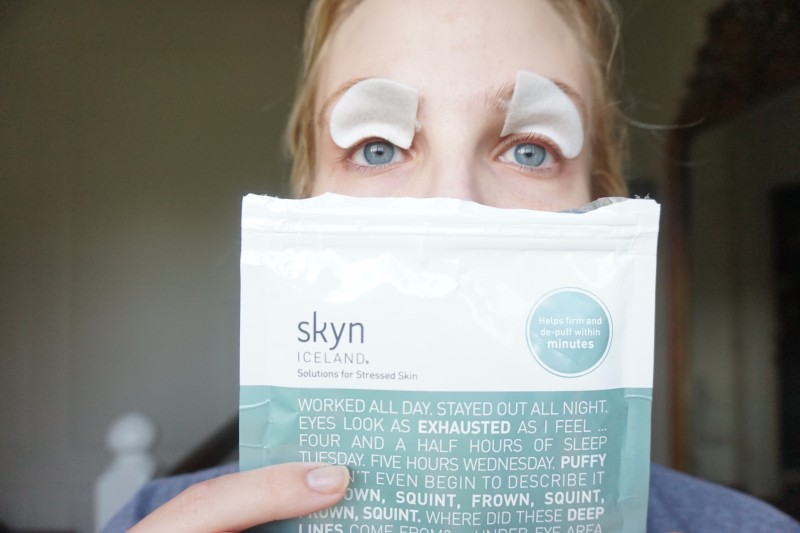 Here I am pairing my Skyn Iceland eye patches with other favorite face masks. The GlamGlow YouthMud for tightening pores and giving a camera-ready glow: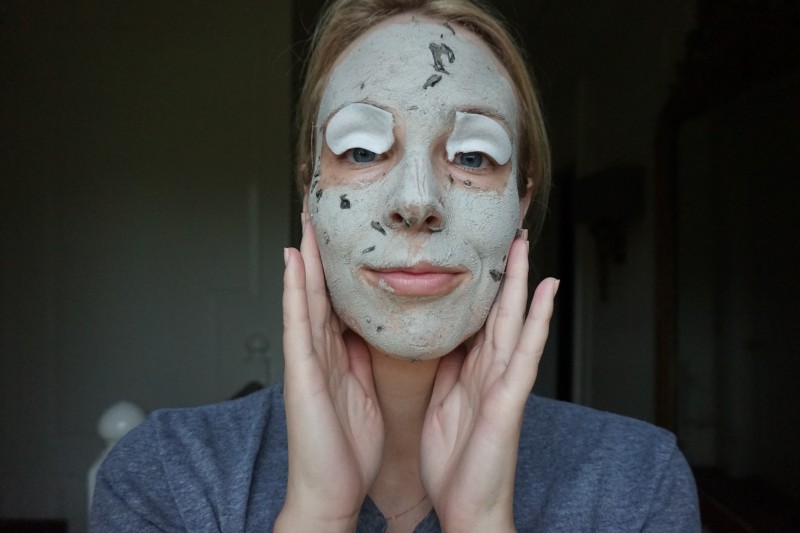 And here I am wearing the eye patches with another all-time fave mask, the Biologique Recherché Masque VIP O2 mask for moisture, calming and brightening: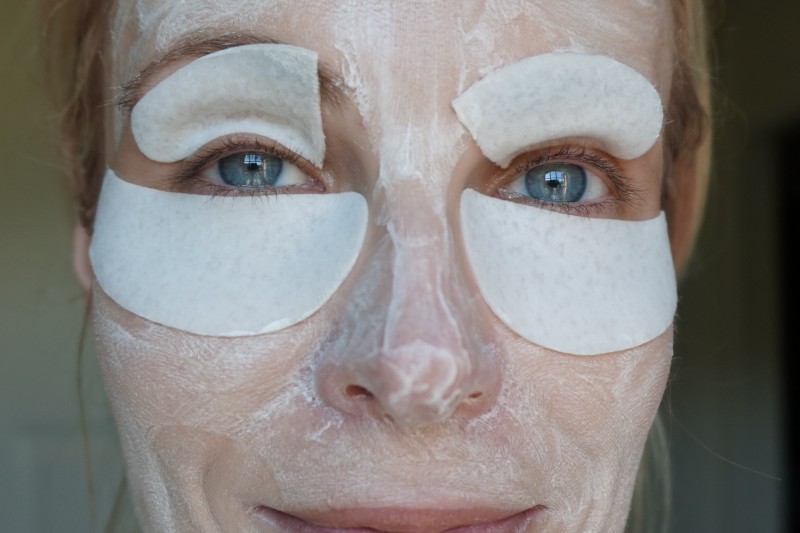 I wear lots of masks. Anyway, then I realized that I could cut one Skyn Iceland patch lengthwise to create a skinny strip that covers just my puffy upper eye area to really help re-define my crease. See here: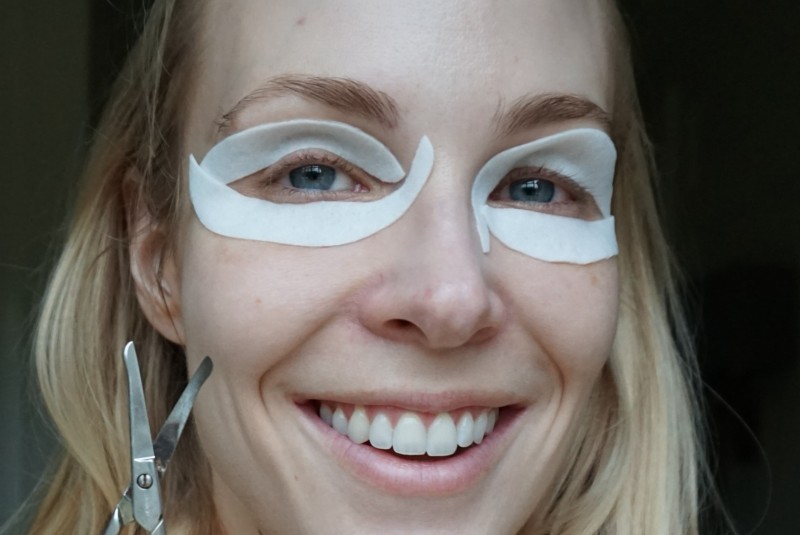 [Update 4/30/2017: When I don't want to use up an eye gel, but I still need to tackle everyday puffiness, I use the Yonka Phyto Contour eye cream in the morning. I stash it in the fridge and it is a little shocking at first- it feels like Mentholatum on your eyes! But you start to crave that sensation, and it definitely depuffs better than any other eye cream I have tried. I'm on my second tube of the Yonka!]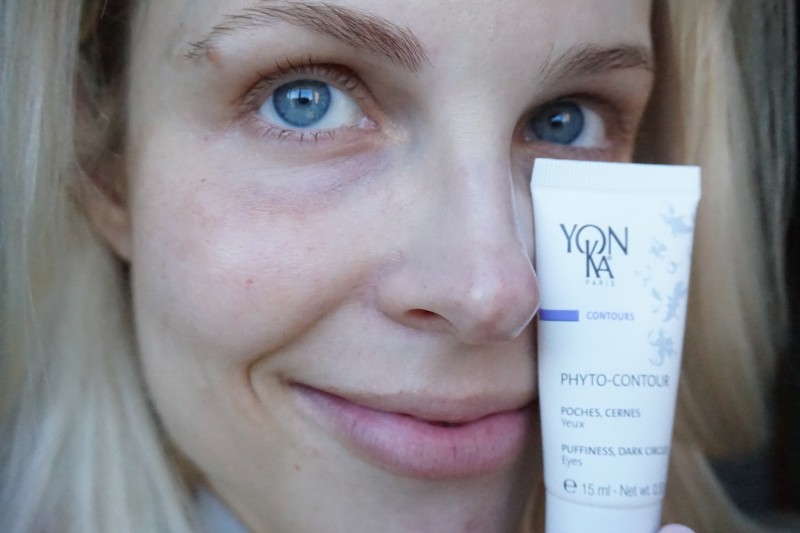 Wear the Valmont or the Skyn Iceland eye patches for about 25 minutes, and get ready to look wide-awake! I also recommend splashing your face with super-cold water to stimulate circulation, and brushing your eyebrows upwards with a brow mascara (I like Maybelline Brow Drama) to draw the eye upward and to create the illusion of bigger eyes.
You could also brew some caffeinated tea and then lie down for 20 minutes with the tea bags on top of your eyes. That allegedly works, but who has time for that??

You May Also Like