Sephora Holiday Bonus Event 2019
11 • 06 • 2019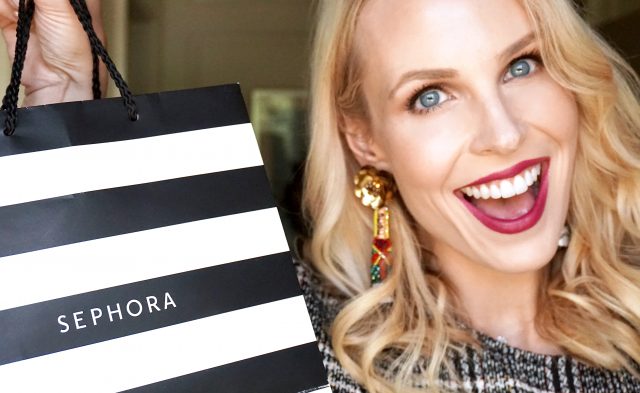 [UPDATED 11/7 with the products I bought during Rouge Early Access. Scroll to bottom!] The Sephora Holiday Bonus Event is here! This is the time to buy brands that are never usually discounted. There are two types of purchases I make during the Sephora events: 1) high-dollar staples that I always use up, and 2) pricey new things I want to try. Here are my picks for the Sephora Holiday Bonus Event 2019:
Disclosure:
Sephora compensated me to write this post. I am picky about the sponsorships I accept: I only accept sponsored post opportunities from multi-brand retailers that allow me to pick the products I feature and the subject matter of my post.
Details:
This time around the Sephora Holiday Bonus Event is open to all tiers of Sephora's Beauty Insider program (Beauty Insider, VIB and Rouge) in the US and Canada, in store and online. Here are the details:
VIB Rouge Status (spend $1000+/year): Early Access and 20% off November 1 – November 11 with code HOLIDAYSAVE
VIB status (spend at least $350/year): 15% off November 7 – November 11 with code HOLIDAYSAVE
Beauty Insiders (no minimum spend, sign up free here): 10% off November 7 – November 11 with code HOLIDAYSAVE
A few products are excluded from the Sephora Holiday Bonus Event, including all The Ordinary products (but they are reasonably priced already!) or MAC Cosmetics VIVA GLAM. You are limited to the purchase of one Dyson item and five Morphe items per SKU per transaction. More details about limitations here.
For more information on how to sign up for Sephora's Beauty Insider program, go here. Go ahead and sign up for the program so you can get discounts and perks like free makeovers and great deluxe samples!

SK-II Facial Treatment Masks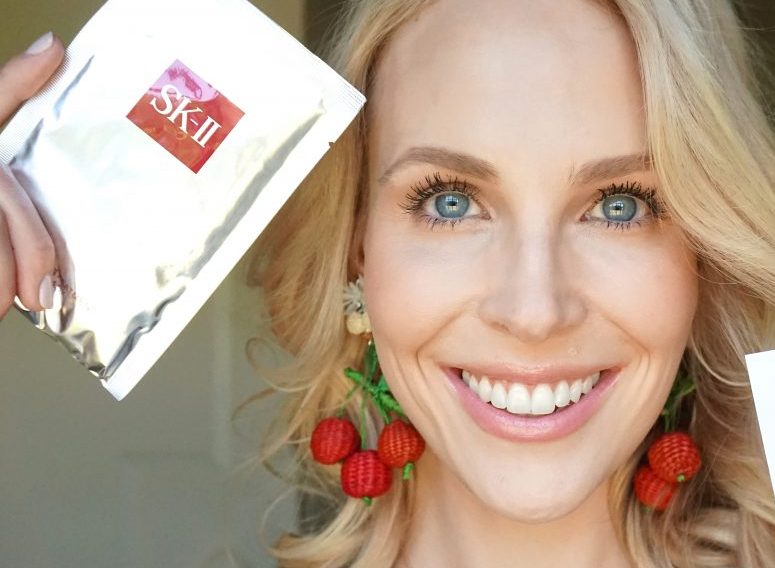 My #1 recommendation of this Sephora event is my fave sheet mask ever, the SK-II Facial Treatment Mask. I always stock up on my Holy Grail SK-II Facial Treatment Masks– I will probably buy two 10-mask boxes. These sheet masks are the absolute best on the market and will make you look 1000% percent better if you do one the day of a big event. You will look lifted, pores erased, brightened, and fine lines plumped. So much so that I promise your friends will ask you what you did different. The price is hard to swallow, but at $13 a mask, it is way cheaper than a facial! I wouldn't ask you to spend money if I didn't think it was totally worth every penny, and trust me, the SK-II mask is.
This might sound ridiculous, but a box of 6 sheet masks also makes an awesome gift if you want to spend around $100 on someone! You and your friends can all pitch in to give a box for a birthday or to the bride on her bachelorette party. And it's like gifting a bottle of Veuve vs. a lesser known wine that costs the same- the gift will be more appreciated because they know it is pricey! Gauche, but true.
IGK First Class Dry Shampoo Duo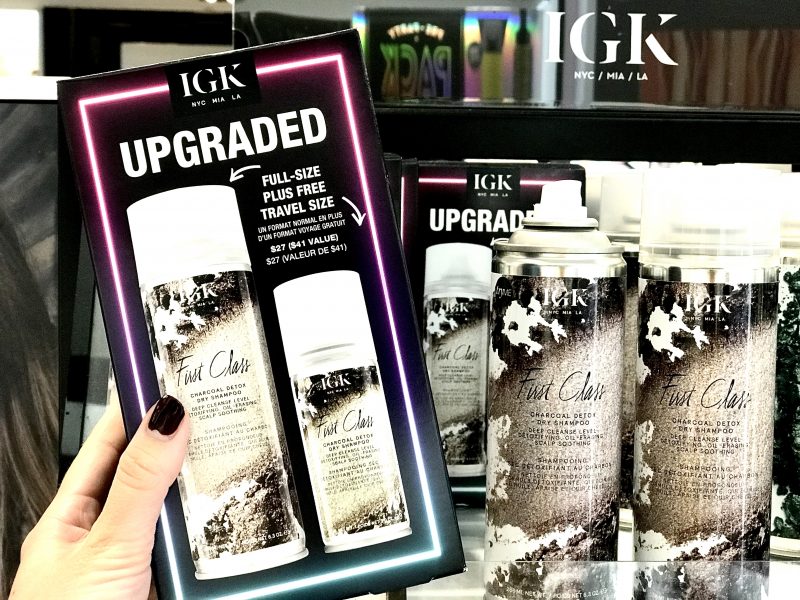 Y'all, I have found a new favorite dry shampoo! The IGK First Class Dry Shampoo has surpassed Klorane because it is incredible at soaking up oil and I love the volume it gives my hair. I went to Sephora specifically to buy the IGK Dry Shampoo because @things.I.Bought.And.Liked recommended it. At the store I noticed an incredible value set– for $27 (the regular price), you get not only a full-size but also a generous travel size can! Plus during the Holiday Bonus Event you get your 10-20% discount on top of that. This is a no brainer!
Clarins V-Facial Intensive Wrap
The other thing you need is my favorite depuffing mask, the Clarins V-Facial Intensive Wrap, because Sephora is the only place that sells it! Regular Clarins counters do not have it! I've been through numerous jars of this miracle contouring mask (I named it my #1 beauty product of 2016, full post here), and I will never be without it. If you ever drink alcohol or eat salty food and your face and jawline get puffy (a/k/a carb face) you need this! Trust me!
Sunday Riley Good Genes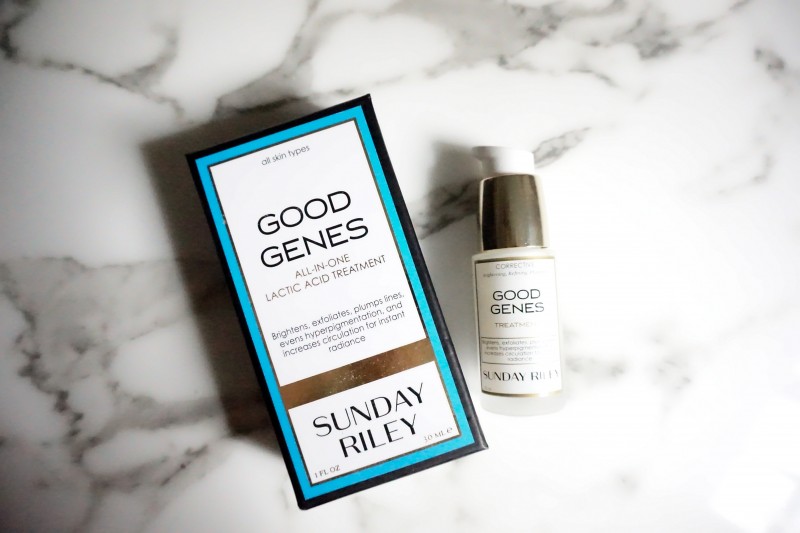 If your skin doesn't like retinoids (or you are pregnant or BF'ing), this product is for you! As I look back at reader emails I have answered, I see that I recommend Good Genes almost more than anything. It is a lactic acid serum you use before moisturizer at night to plump lines and even skin tone. Several friends I've turned on to this during pregnancy now say they like Good Genes more than their usual retinoids! And right now Sephora has a big value size bottle available (a $175 value for $158).
Usually for my nighttime skincare routine I switch every other night between Good Genes and a retinoid prescribed by my dermatologist. This combination has made my skin noticeably brighter, my patchy melasma has faded, and my fine lines were visibly plumped in one night.
If you want to dip your toes in first, try the Power Couple Duo that has smaller sizes of Good Genes and the Luna Night Oil, which is also an excellent product. I'm thinking about getting my husband on this since he has absolutely no nighttime skincare routine as of now.
Vitamin C Serum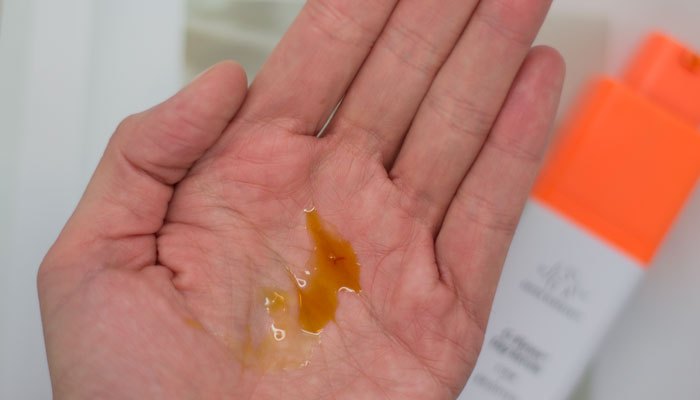 Everyone should apply a Vitamin C serum every morning underneath sunscreen. Vitamin C is an antioxidant that prevents environmental damage (from pollution, etc.) that ages skin. A good vitamin C serum will also fade dark spots, keep melasma at bay, and generally even out your skin tone. If I go on a long trip and stop using my Vitamin C Serum for several days in a row, I notice my melasma getting worse. So I know it truly works!
I have experimented with several different brands of Vitamin C serums, and my favorite is the Drunk Elephant C Firma serum. It is a very close dupe to Skinceuticals C E Ferulic, in fact so dupe-y that Skinceuticals (owned by Loreal) is suing Drunk Elephant for patent infringement! (To read up on the lawsuit, click here).
Another great antioxidant is Sunday Riley CEO. I go back and forth about whether I prefer CEO or Drunk Elephant C Firma. Generally I think Drunk Elephant is better for firming skin and improving skin texture, but the CEO is better at fading existing spots. Also CEO smells like oranges and C Firma smells like hot dog water. So if you are averse to the hot dog scent, go for the CEO.
Estee Lauder Advanced Night Repair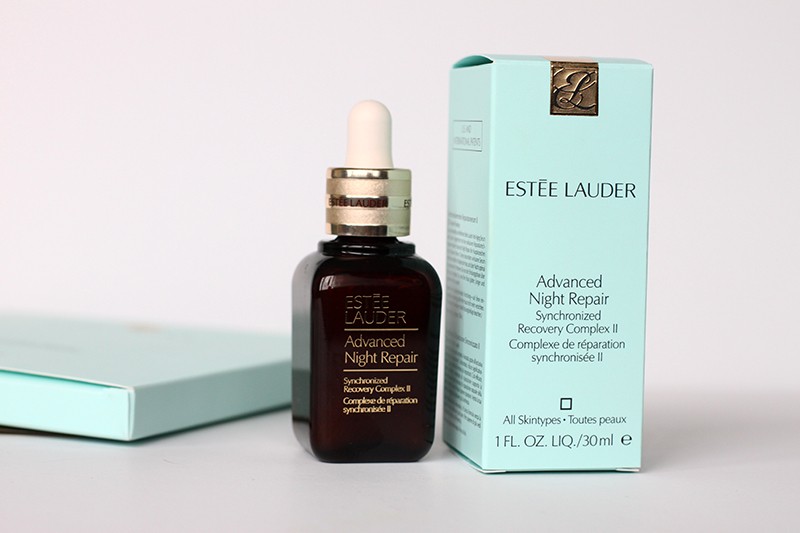 The Sephora event has perfect timing because I just ran out of Estee Lauder Advanced Night Repair, my fave basic anti-aging serum on the market. It is so reasonably priced for a serum! Ever since I bought the jumbo bottle during last year's event I have been using it more frequently, and I can definitely see a difference in my skin in terms of hydration and plumpness, probably within a week. I love to use it when I do my GloPro Microneedling Device (it works way better than the serum that is included with the device). There's a reason Advanced Night Repair has been a best-selling serum for years!
Dyson Hair Dryer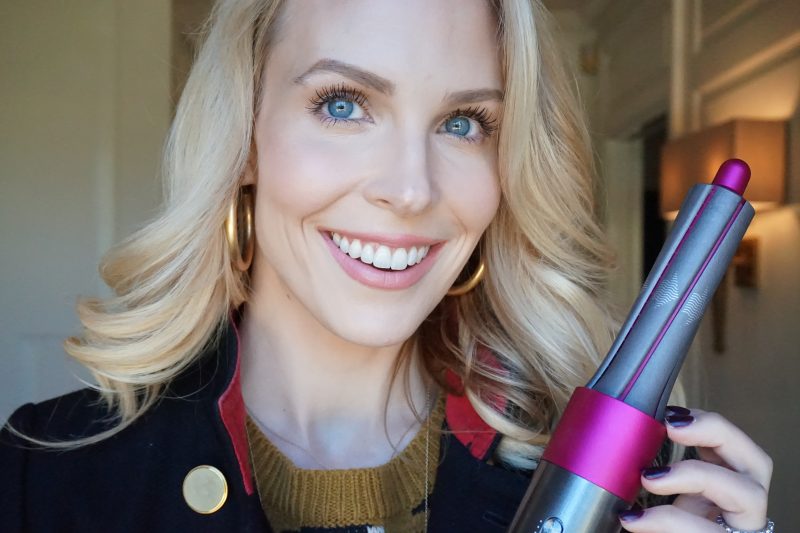 If you've been wanting to try the super-fast drying Dyson hair dryer, the Sephora event is the time to buy. And they have a Holiday Value Set that comes in a pretty red leather case for $399 (a $460 value). The Dyson does speed up my dry time a bit, and I immediately noticed my hair was more shiny.
During the last Sephora event I actually purchased both the Dyson hair dryer and the Dyson Air Wrap (pictured above). The Air Wrap is supposed to curl and dry your hair at the same time, and did produce very bouncy curls. Honestly I got more compliments on my hair than I ever have. But ultimately I ended up returning the Air Wrap because it was just too time-consuming and difficult to use. I've been thinking about repurchasing it to use for special occasions though.
Try Some Charlotte Tilbury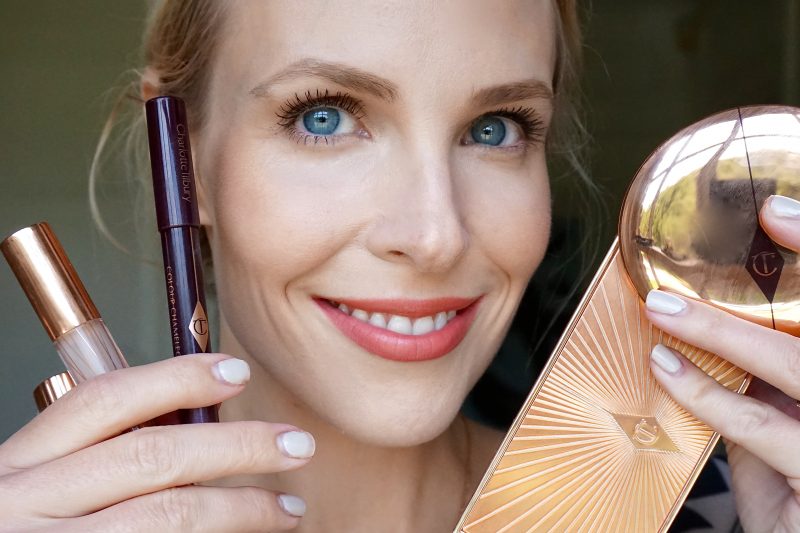 Newsflash: Sephora carries Charlotte Tilbury now! If you were interested to try this brand, do it now at 15-20% off! My top Charlotte Tilbury picks are (in descending order of awesomeness):
Charlotte Tilbury also just released a bunch of new shades of Hot Lips lipstick. I am dying to buy Dancefloor Princess (light peach-pink nude), but every time I have checked at the store it is sold out! All her lipsticks have fantastic formulas and are worth the splurge. Here I am wearing Matte Revolution lipstick in Super Cindy: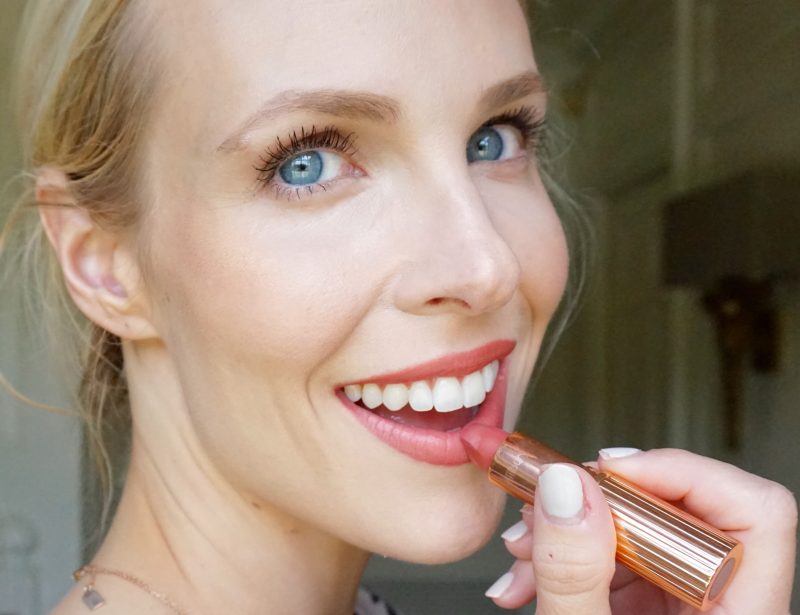 Repurchase Items:
These are the other random products that I have run out of and stocked up on during the Sephora Holiday Bonus Event:
—It Cosmetics Bye Bye Breakout: This is Holy Grail for me and I bought two more so one can live in my makeup drawer and one can live in my purse. It is the BEST thing to conceal zits, and it treats the zit at the same time. Cannot live without this.
—Charlotte Tilbury Love Glow Blush: my current favorite blush; I prefer it now to Nars Orgasm.. Love Glow is the perfect shade of pink, with the perfect amount of shimmer. Evie dropped mine on the ground and it broke so I need another one for travel.
—Bumble & Bumble Dryspun Thickening Spray: Fine haired girls, you need this! This is my favorite texturizing spray. Use on DRY hair to give it texture and a little body. Dryspun is different than any other product I've tried because it just makes my strands feel thicker, as opposed to product-y.
—It Cosmetics Brow Power Universal Brow Pencil: just ran out of my favorite brow pencil. I can't imagine ever straying from this one! Works on every shade of brows!
New Things I'm Trying:
Dr. Jart Tiger Grass Calming Mist: I love the whole Dr. Jart Cicapair line. I'm hoping this is a moisturizing mist that calms my redness!
Peace Out Acne Healing Dots and Dr. Jart Blemish Microtip Patch
Charlotte Tilbury Airbrush Foundation in 2 Neutral: I have been playing around with a sample of this foundation and liked it enough to buy the full size. It has amazing coverage and lasting power, but it is a little tricky to get blended in and can tend to look a little dry. I'm still experimenting with different primers and setting powders.
YSL High Cover Radiant Concealer: This is similar to the YSL Touche Eclat, but with more coverage. I got Shade 1 and it seems to skew very dark so I need to exchange for a lighter shade.
8 Greens: You dissolve these in a glass of water and it is supposed to give you the vitamins from green veggies. It is fizzy and tasty, similar to lemon Emergen-C.
Dr. Jart Ceramidin Cream: I used up a deluxe sample of this rich cream and decided it was worth purchasing the full size. It is very healing and moisturizing; the consistency is somewhere in between Avene Cicalfate and Embryolisse.
xoxo,
You May Also Like