The Best QVC Beauty Gift Sets
11 • 14 • 2019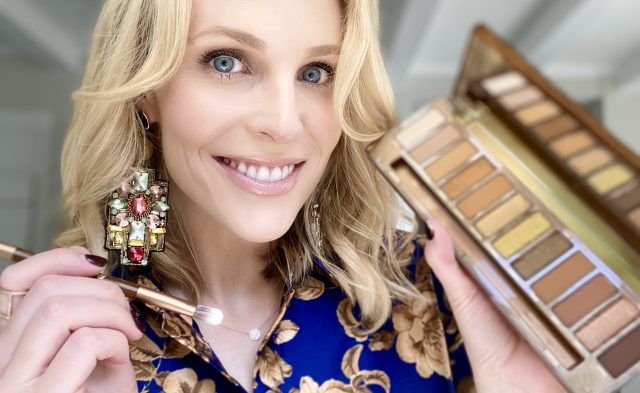 Lately I've been referring readers to QVC.com either because several of my favorite items are unavailable at my usual go-to beauty retailers, or because QVC is running some super sale on a value set. So I combed through the QVC.com site to find the best deals on holiday gift sets. Here are my picks for the best QVC beauty gift sets:
Disclaimer:
QVC compensated me to write this post. I only accept sponsored post opportunities from multi-brand retailers that allow me to select the products I feature and the subject matter of my blog post. For this campaign QVC let me select the beauty products and gift sets I liked and then gifted them to me. Quite the boondoggle for this product junkie! Thank you, QVC.
It Cosmetics Has The Goods
I feel like half the sets I selected are from It Cosmetics! Longtime readers know I am a HUGE fan of It Cosmetics, and several of their products are Holy Grail products for me (namely the Bye Bye Foundation, Bye Bye Breakout, and Brow Power Universal Brow Pencil (check out this brow value set!). In fact I have more product faves from It Cosmetics than any other one cosmetics line.
I love the It Cosmetics makeup brushes as well because they are soft and very high quality. For instance this amazing 4-brush set that comes in an adorable pink case that has room for your cosmetics as well: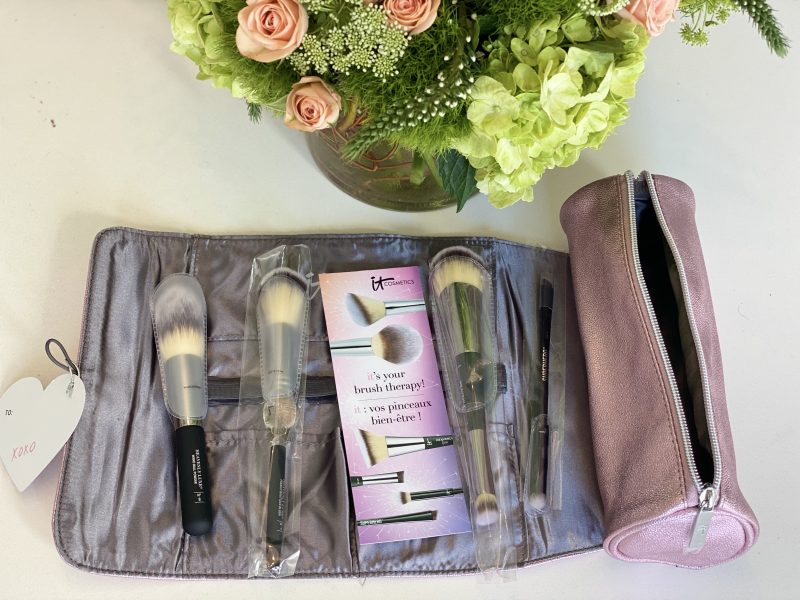 The brushes are all full-size and two are double-ended. The It Cosmetics Special Edition Luxe Brush Set gives you every single brush you need to do your whole face of makeup! Sold separately these brushes would be worth $154, but the set (including the case!) is under $60! This would be a great gift for a teen who is starting from scratch on her makeup collection!
But the most essential makeup brush that I own is the It Cosmetics Dual-Ended Complexion Brush. This amazing Dual-Ended Complexion Brush usually retails by itself for $48. But QVC has the Complexion Brush + a full-size Bye Bye Breakout for only $26 (UPDATE 11/15: Appears the price has gone up to $35, but still a good deal)! I don't even know how that is possible considering that the Bye Bye Breakout by itself is $28, and the brush alone is $48.
The small concealer side of the brush is great for blending small areas around your nose and also for getting rid of the excess concealer that creases up under your eyes. The larger side is the best for blending out your foundation and making sure you do not have any harsh lines from bronzer or brush.
Bye Bye Breakout is my absolute Holy Grail product for covering up my hormonal acne. It has the most complete coverage that lasts all day, plus it contains acne-fighting ingredients to treat your zit while concealing it!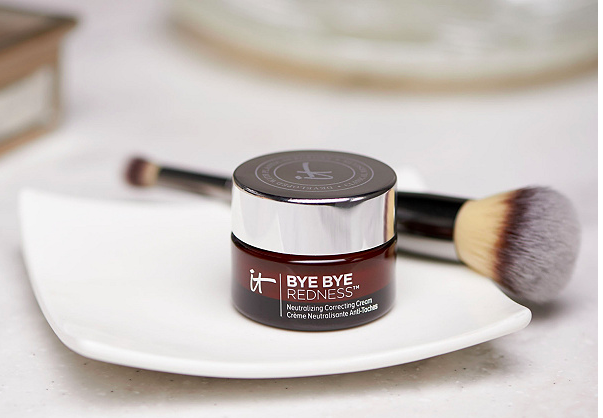 The Complexion Brush is also available in a combo with Bye Bye Redness. I have several friends with rosacea who swear by the Bye Bye Redness, so if redness is something you struggle with you should check this out! Again the Bye Bye Redness with brush set is $28.90 [UPDATE 11/15: Price has gone up to $39.75, but again, still a great deal], which is cheaper than either product would be by itself! If you know you love Bye Bye Redness, QVC also has a set of two full-size Bye Bye Redness plus the brush for $34.86 (so this is the best deal of all!)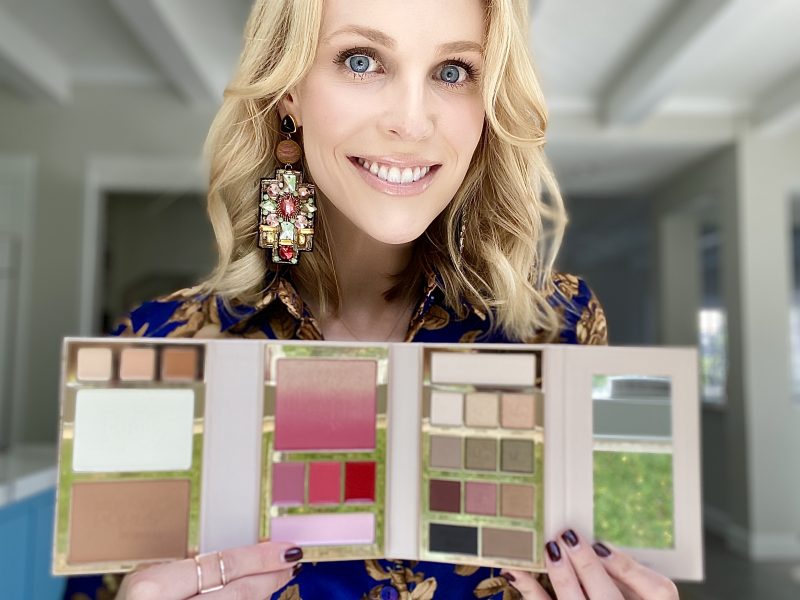 I also picked the It Cosmetics Special Edition It Girl Holiday Beauty Book. Somehow this enormous collection of eyeshadows, concealer, powder, bronzer, folds up into a small compact package that would be great for travel. It is basically everything you need except CC Cream and mascara! My makeup-obsessed friend Jill saw my unboxing of the It Girl set and immediately wanted it!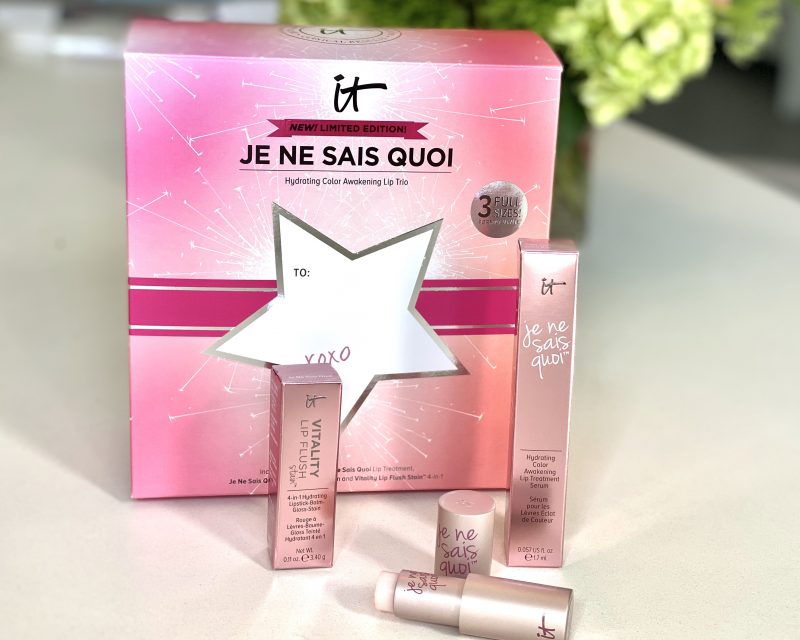 Finally I picked the It Cosmetics Je Ne Sais Quoi Lip Trio. I was out of my Je Ne Sais Quoi Lip Treatment- a balm I apply daily in the morning that gives my lips a nice base of color all day. What I love about the Je Ne Sais Quoi as opposed to other balm stains on the market is that it doesn't turn my lips hot pink- this is more of a soft cool-toned pink. This set contains 3 full size lippies for $40 (a $61 value).
Fun Eyeshadows for the Holidays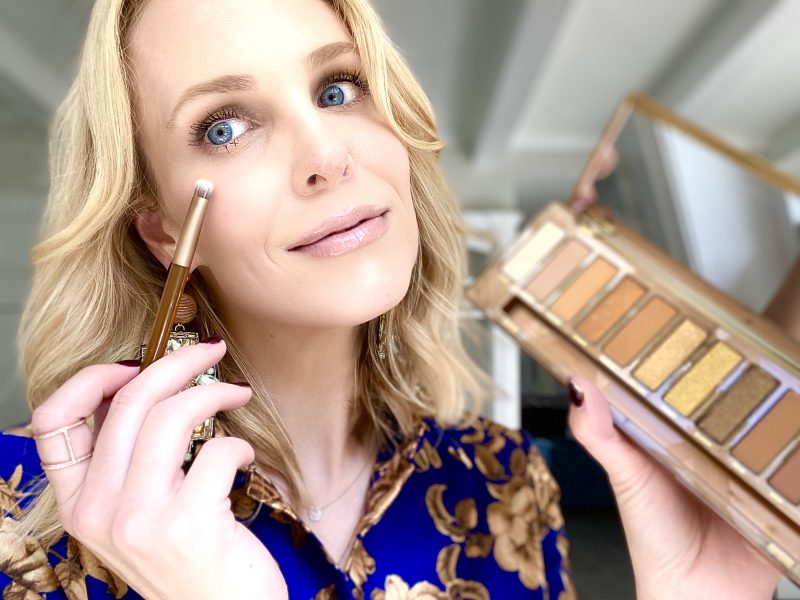 I selected two new eye palettes that are sparkly, festive, and perfect for holiday parties! I picked the Naked Honey Palette because it has all warm tones that tend to flatter my yellow-based skintone. And bonus: this might be the only eyeshadow palette where the included brush is actually awesome and usable!
Last night for a charity event I used the Drip, Hive, and Queen shades from the Naked Honey palette. And then I topped it with the Tarte Rainforest of the Sea Finger Foil Palette. I used my ring finger in the "Roasted Chestnut" shade to dab sparkle right on the center of my lids. I love the color payoff and the fact that it didn't flake at all over the rest of my makeup.
Never Not Masking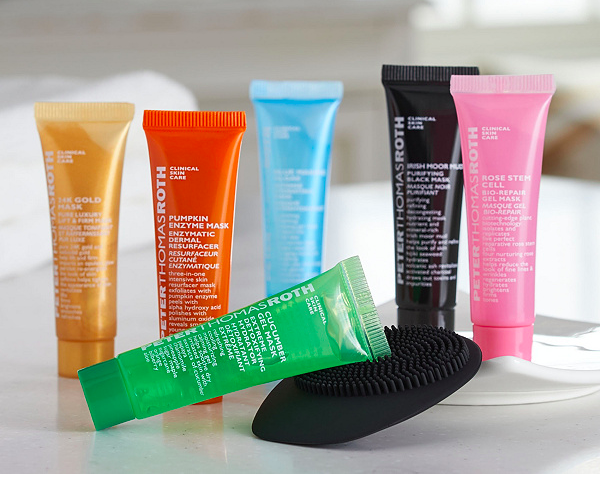 If you would like to build up your mask wardrobe, I encourage you to try the $20 Peter Thomas Roth Mask Mashup Kit that has six small tubes of all my favorite masks. At $20 this would make a great gift, and in fact it made my 2017 gift guide. The set is $5 cheaper than at other retailers, plus the QVC set includes a handy mask applicator!
L'Occitane Hand Cream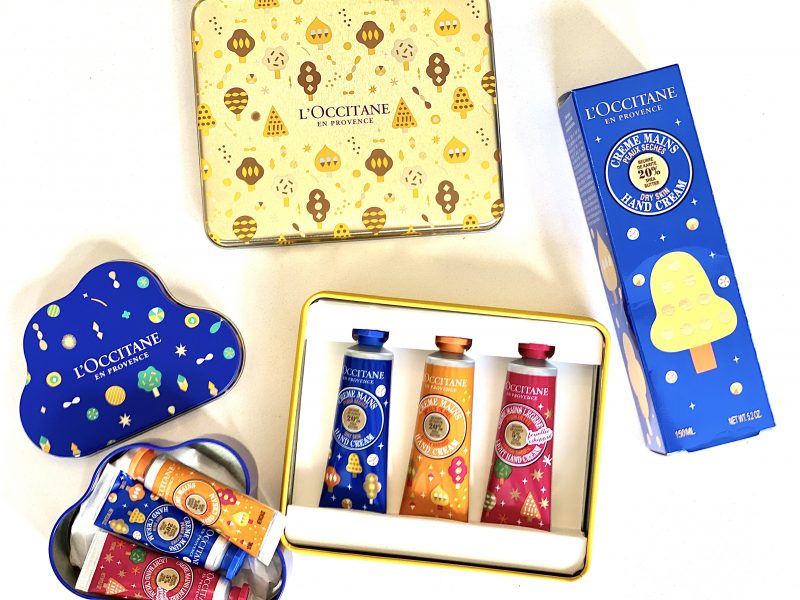 L'Occitane Hand Cream is one of the best on the market, and I always carry one in my purse! QVC has a L'Occitane Hand Cream gift option at every price point. My favorite is the Hand Cream Delights 8-piece set (a $71 value for $55). You can break up the set as stocking stuffers or as little "sussies" at a girls' holiday lunch. Wrap a festive ribbon around the cap and have a tube on each plate near the placecards. I've also seen them piled high on a silver platter as parting gifts at a fancy holiday party!
You May Also Like