The Best Nordstrom Value Sets
10 • 31 • 2019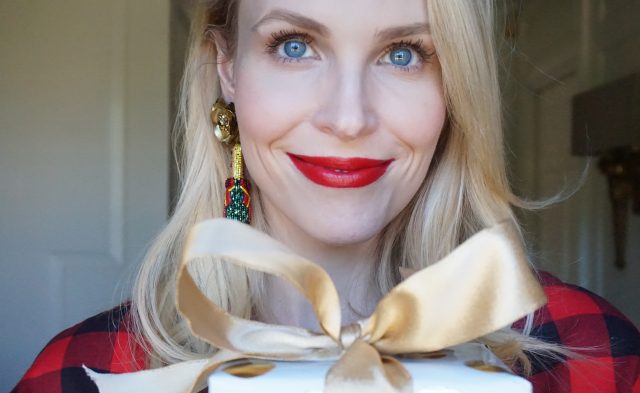 The Nordstrom Holiday Value Sets are here! I went to Nordstrom to scope out the options, then went home to crunch the numbers to figure out the best deals on my favorite products. Plus Nordstrom has a bunch of Gifts With Purchase and is Price Matching many brands (Tom Ford! SK-II!) to sweeten the deal. Here is my guide to the best Nordstrom Value Sets:
Disclaimer:
Nordstrom compensated me to write this post. I only accept sponsored post opportunities from multi-brand retailers that allow me to select the products I feature and the subject matter of my post.
Estee Lauder seems to have the best gift sets in terms of value, plus they have an awesome Gift With Purchase going on through 11/3. Several gift sets contain my Holy Grail Advanced Night Repair Serum. I recommend this serum because it is a pretty gentle, basic anti-aging serum that doesn't break me out. It is very effective at plumping lines and I love to use it in conjunction with my gloPRO.
Estee Lauder Repair + Renew Set:
A full-size 1 oz. bottle of Estee Lauder Advanced Night Repair usually retails for $70. So for $2 more, you also get the Repair + Renew Set, which includes a travel size of the Advanced Night Repair eye cream and a decent-sized jar of their Revitalizing Supreme night cream.
For my Advanced Night Repair purists out there who want the serum and only the serum, Nordstrom is price-matching right now (UPDATE 11/5/2019): The Advanced Night Repair Duo is BACK IN STOCK and price-matched! Sephora does not offer this duo, and it is a $196 value for $146.20. You can get a 1 oz. bottle of Advanced Night Repair serum for 15% off ($59.50), or a big 1.7 oz. bottle for $85 (usually $100).
One of the main reasons to order through Nordstrom instead of the Sephora VIB sale is the AMAZING gift with purchase (UPDATE 11/5/2019: I think the Estee Lauder GWP ended 11/3, but lots of brands are still offering them). Here is your FREE gift with any $37.50 Estee Lauder purchase: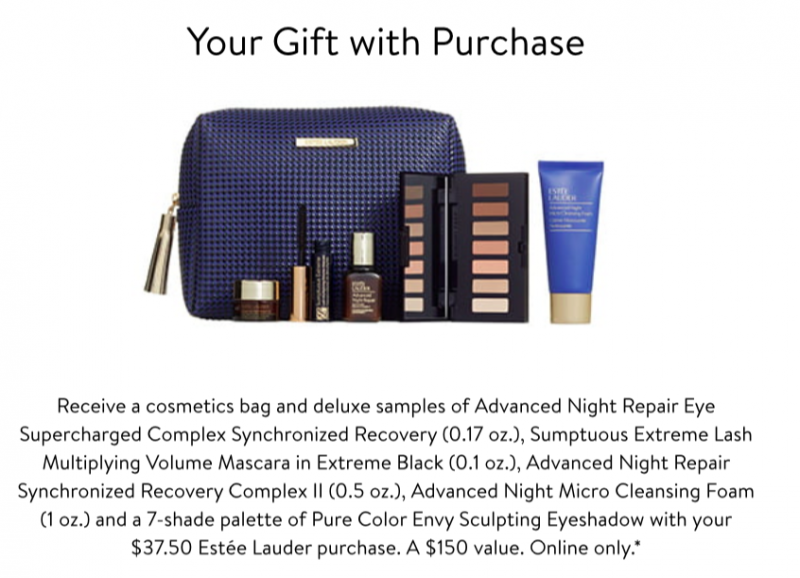 Cle de Peau Concealer Set
So many people (my mother included) swear by the Cle de Peau concealer. It definitely has "cult favorite" status, the only drawback being that it costs $70.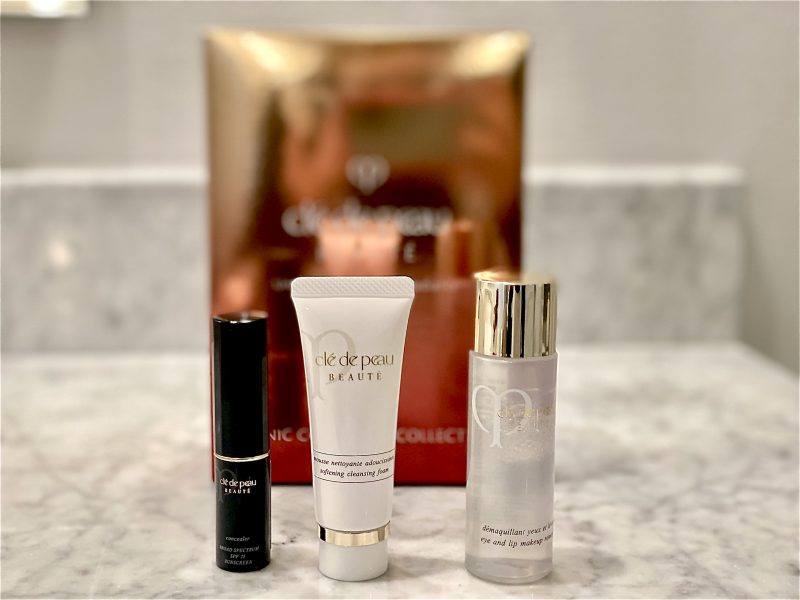 But, hear me out! If Cle de Peau concealer is your jam, Nordstrom has a value set with a full-size concealer in Beige, plus deluxe travel sizes of the cleanser and makeup remover for the same price, $70. And right now Nordstrom has the set price-matched at $56.50! (UPDATE 11/5/19: No longer Price Matched, but the set is still a good deal). So not only do you get your usual concealer for $14 cheaper, but you also get luxe travel size cleansers for free.
And that, my friends, is how you save money by buying a $70 concealer. :)
Anything Charlotte Tilbury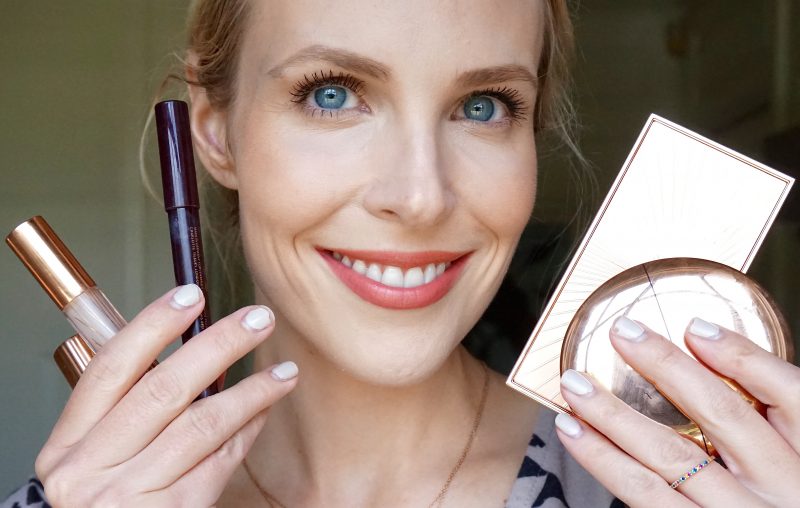 Oh, how I love Charlotte Tilbury. I have tried almost every single product from her makeup line (read my post about it here). Some of the products work for me better than others, but honestly there's not a dud in the whole line. Charlotte Tilbury does have a Gift With Purchase right now- you get a deluxe sample of mascara and the Wonder Glow primer with a $100 purchase.
As far as what to buy from Charlotte Tilbury, my absolute favorite for a poreless look is the Airbrush Flawless Finish Pressed Powder. Since I have drier skin, I prefer it to her loose Genius Magic Powder (full comparison post coming soon!)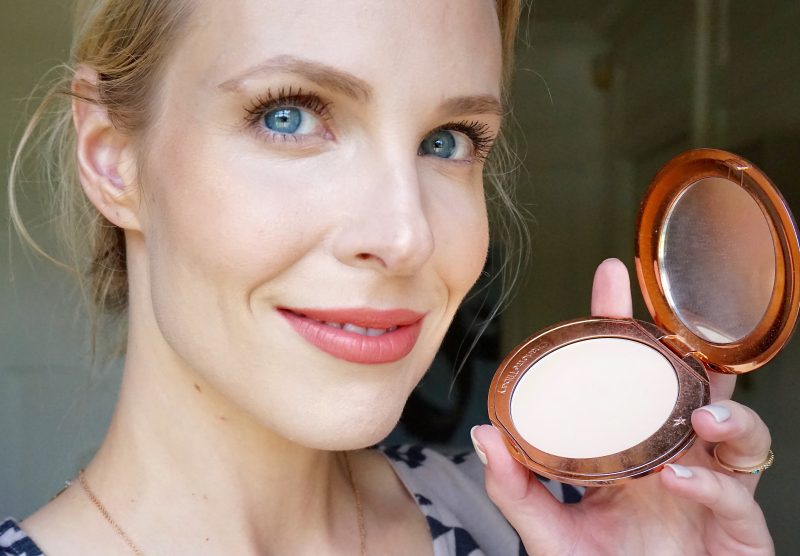 I am also obsessed with the formula of the Charlotte Tilbury lipsticks. My favorite shade ever is Kim KW (very pale pink-nude), but I recently purchased Dancefloor Princess and love that too. I also recommend her best-selling Pillow Talk lip liner. The Pretty Pink Lipstick Set (a $90 value for $60) includes the liner and two full size lipsticks: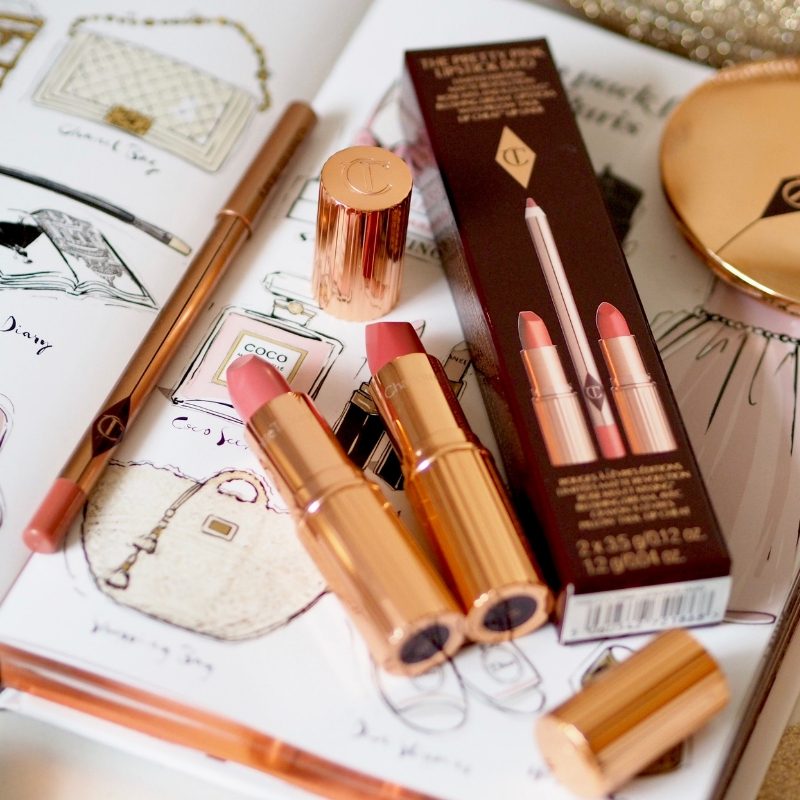 There were several value sets that were available at my local Nordstrom that I can't seem to find online. Here are ones that looked great at my store: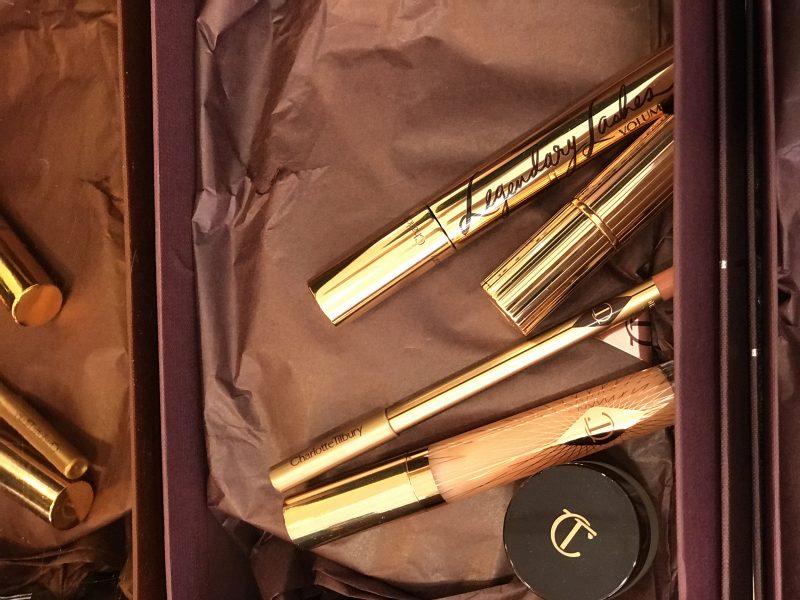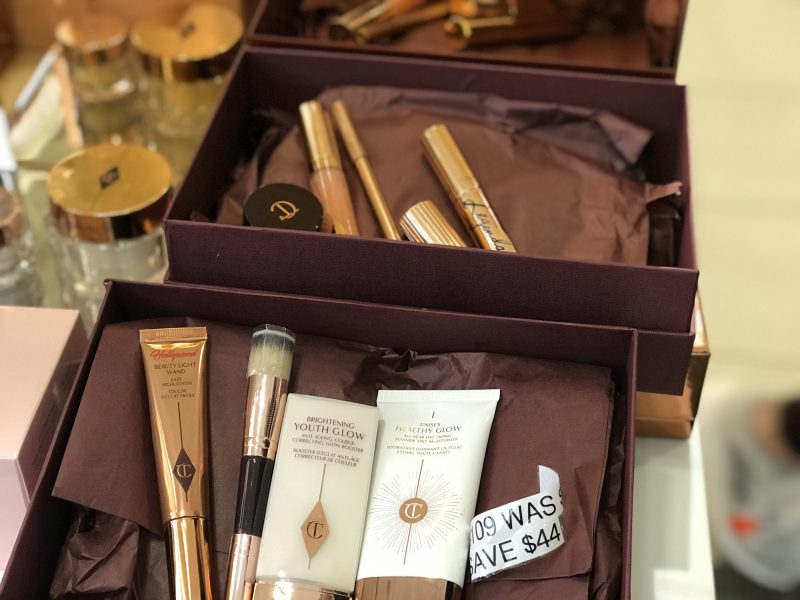 GlamGlow Masks
I am a big fan of the GlamGlow masks: the ThirstyMud (aqua-colored jar) is probably my #1 pick for hydration masks. I also love the black YouthMud as more of a pore-tightening, adding radiance mask before an event.
There are two GlamGlow mask sets that are a great value: the smaller Glow Essentials set (pictured above) has five masks and a moisturizer for $39 (an $86 value). My only critique is that the set does not include the YouthMud.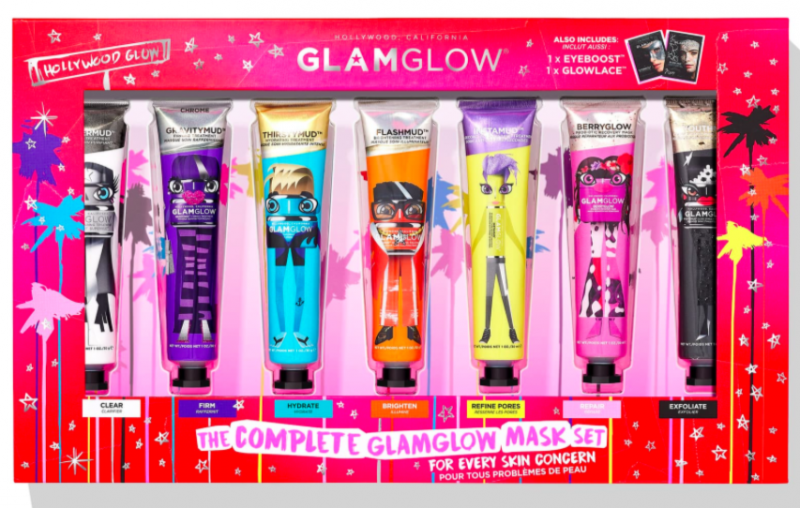 The Complete GlamGlow Mask Kit lets you experience all the great masks GlamGlow has to offer. It is pricier at $89, but it is a $240 value! And there is a free Gift With $50 GlamGlow purchase:
Receive deluxe samples of THIRSTYMUD™ Hydrating Treatment Mask (0.5 oz.), GLOWSTARTER™ Mega Illuminating Moisturizer (0.05 oz.) and WATERBURST™ Hydrated Glow Moisturizer (0.17 oz.) with your $50 GLAMGLOW® purchase. Online only.*
MAC Lipstick Set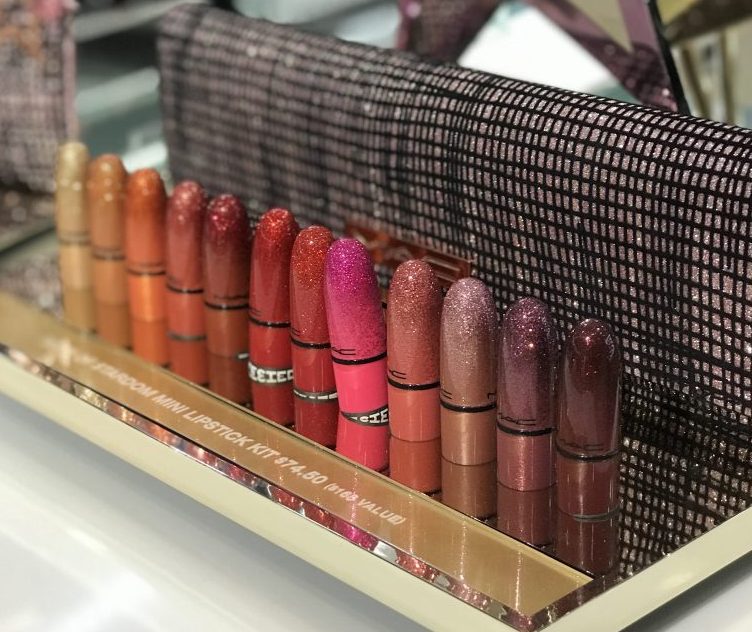 I don't know who on your list needs 12 new lipsticks, but gosh, the MAC Taste of Stardom set is SOOOO pretty! These are not 12 random shades- they are MAC's top 12 cult favorite shades of lipstick. This is $168 value for $74.50, plus you get a free full-size MAC Lady Bug lipstick with any $45 MAC purchase.
Happy shopping!
xoxo,
You May Also Like