#5 Best Skincare Product of 2016
01 • 13 • 2017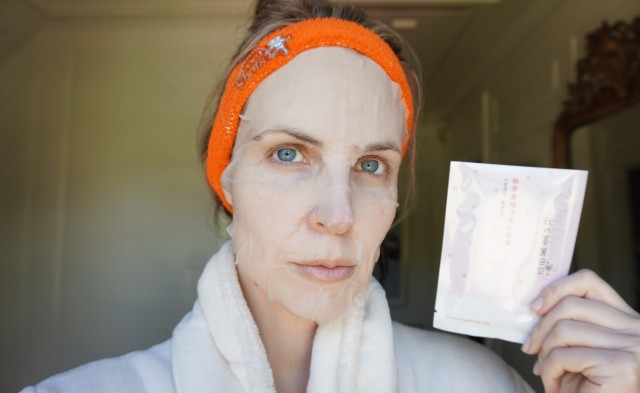 I'm counting down my five favorite skincare products of 2016! I struggled to rank my favorites because I tried so many great products this year (and also lots of duds that never made the blog). To a certain extent my top picks are a function of my particular skincare needs this year, namely puffiness, dry skin and fatigue due to pregnancy. After much deliberation, I took into account how frequently I reached for each item, if I repurchased the product, and, of course, how well the product delivers on its claims. Also I should note that these are not necessarily new product releases for 2016, but I discovered them during the course of the year, so they are new to me. Without further ado, here is my #5 favorite skincare product of 2016:
One of my most-used and most-repurchased skincare products this year was the My Beauty Diary sheet mask. It is my second favorite sheet mask ever, second only to the pricey but powerful SK-II sheet mask. Sheet masks are my #1 weapon of choice for adding radiance and giving a smooth, poreless and line-free face before an event. However not all sheet masks are created equal! I have tried upwards of 30 brands and varieties of sheet masks, and I've decided that the budget-friendly My Beauty Diary masks are *almost* the very best. Because of their great price point ($15 for a box of 10), I use them way more frequently than my SK-II masks, and I have repurchased the My Beauty Diary ones from Amazon probably 4 times this year.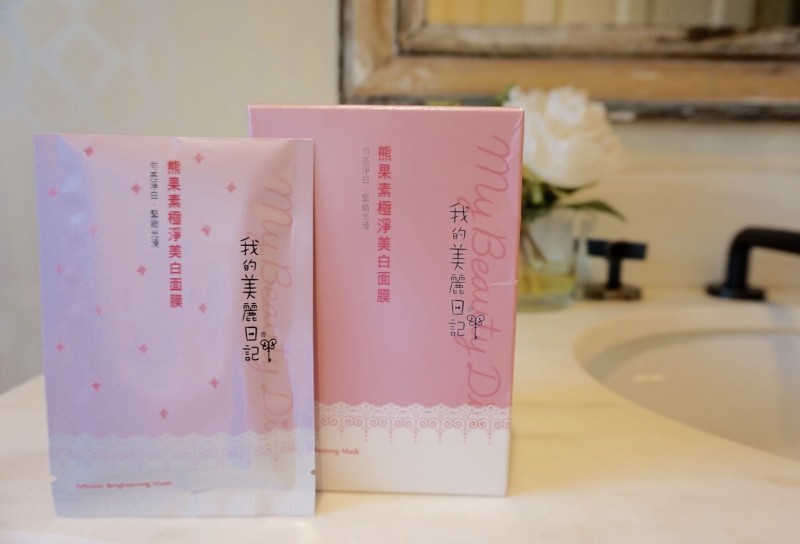 Which variety of the My Beauty Diary sheet masks is best? I have tried the Hyaluronic Acid one, the Arbutin Brightening Mask, and the Black Pearl mask, and love them all. Honestly each mask seems to have the exact same result for me. A friend told me she thinks the Black Pearl is the best one, but I think I'm leaning toward the Arbutin. Really you can't go wrong with any of the My Beauty Diary varieties and I'm not 100% convinced that they are different from one another.
I love to do a sheet mask the day-of an event because they really do make an obvious, visible difference when you apply your makeup. Not only can I see the results on myself, but I have witnessed these transformative results in other people. Can I tell you a semi-creepy story? I went over to a friend's house during the holidays and noticed she looked amazing! Just younger, happier, and overall better. I made a mental note to pull her aside later and ask what she had been doing. But then I went into her bathroom, and I spotted a My Beauty Diary Arbutin Mask wrapper in her trash! Aha! I mean, I wasn't digging through her trash, it was just obviously sitting there on top. Regardless, my point is that I now think I am able to identify when someone has been masking beforehand because the results are so obvious and amazing. Masking works, trust me!
To read my full post where I review the My Beauty Diary mask, click here.
Stay tuned as I continue counting down my favorite products of 2016! At this rate it is going to take me until March to get through all five skincare favorites– I'm still underwater with the new baby, the holidays, sicknesses, etc. I do have lots to say, just no time to say it. Please bear with me, I think we are slowly crawling out of the newborn fog!
xoxo,
@kathleenjenningsbeauty
2 Responses to "#5 Best Skincare Product of 2016"
You May Also Like