How to Prep for an Event
12 • 02 • 2015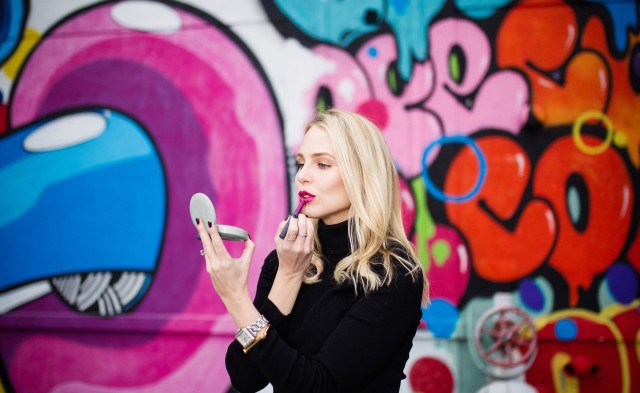 Do you have one or more formal events coming up? Wondering how you are going to get from carpool to cocktail in just a few hours? Then this post is for you. Given that I have not one but THREE events tonight (and just did carpool), I thought it appropriate to blog about exactly what I am doing to get my face in photo-ready shape so I can sip champagne with confidence. Here's my step-by-step guide to event beauty prep:
Step 1: Exfoliate with Cure Natural Aqua Gel
Cure Natural Aqua Gel is the #1 most-purchased item from my blog, and the product that prompts my friends to stop me and say, "OMG I bought that Cure stuff and it is crazy fantastic!!"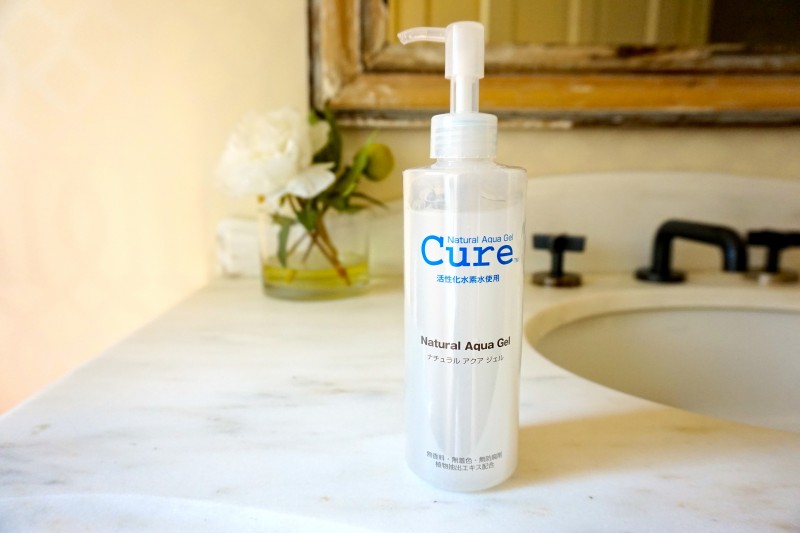 The most popular exfoliator in Japan, Cure is a watery gel that removes dead skin in a minute with no grit or scrubby particles. I have no idea how it works, but it is the most effective, gentle exfoliator I've ever found and I intend to have a bottle in my medicine cabinet for the rest of my life. And it's affordable (buy on Amazon here). I did a full blog post about the wonder that is Cure Natural Aqua Gel here, and I apply it two times a week on an ongoing basis.
Cure will remove any flaky, dead skin and leave your skin looking more even-toned and glowy to create the perfect canvas for your holiday makeup. I also feel like Cure gently removes dead skin on the surface and allows for the better penetration of a mask, which leads us to Step #2 below.
Step 2: Apply a Mask
I read one time that Martha Stewart assesses her skin and applies one of three face masks EVERY MORNING. A bit overboard, yes, but in the past year I've started wearing multiple masks a week, and it has made a big difference in my skin. I believe now that certain masks can make an obvious, visible difference in your skin, especially before a big event.
But before I recommend a mask, we must first assess how important this event is. Give yourself 1 point for each 'Yes' answer to the below:
Is your party cocktail-attire or fancier?

Will you be photographed and tagged in social media?

Will an ex be present at the party?

Are you chairing, hosting, or being feted at the party (i.e. are people going to be looking at you specifically?)
If you answered 'Yes' to 3 or more:
You need the ULTIMATE. When you need to break out the big guns, you need the SK-II Facial Treatment Mask. This is a sheet mask that makes a huge, visible difference that is especially noticeable after applying makeup. You will appear poreless, smooth and glowy– almost otherworldly, like some gorgeous alien lucky enough to have been born without pores. I have been working on an 'Ultimate Comparison of Sheet Masks" post for months now, and I'm up to like 18 masks that I've compared. Yet when I have an event that is important enough to merit an SK-II mask, I'm floored every single time how SK-II is superior to all the rest. Click here for a full post about the SK-II mask, including directions for reuse.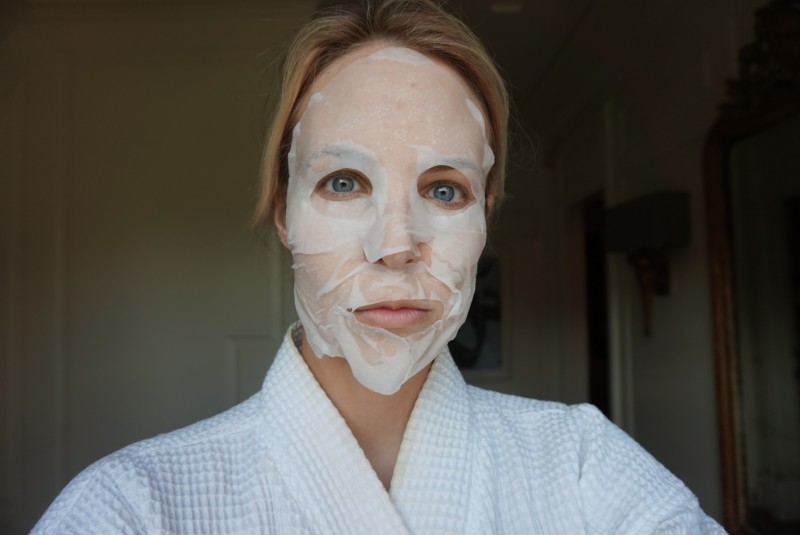 If you are on a budget, my second favorite sheet mask after the SK-II mask is the Patchology Illuminate FlashMasque.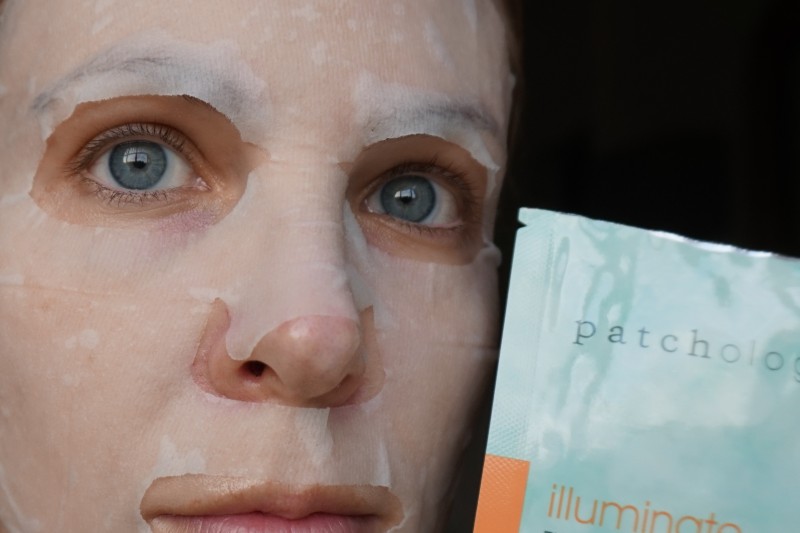 If you answered 'Yes' to 2 or more:
You have a fairly important holiday party coming up, so you should use the Biologique Recherché Masque VIP O2. I kept reading about how editors and models love this French cult-favorite "oxygenating and anti-pollution" cream mask, but I was reluctant to order because it isn't available on Amazon (where I buy, like everything), and because it too is expensive. But, unfortunately, it is amazing and makes your skin look brightened, even-toned and poreless. I keep it in the refrigerator and apply it way too often, a la Martha Stewart. Oh, and it smells bad, which makes me think it is working. The only place I can find it online is Rescue Spa, here.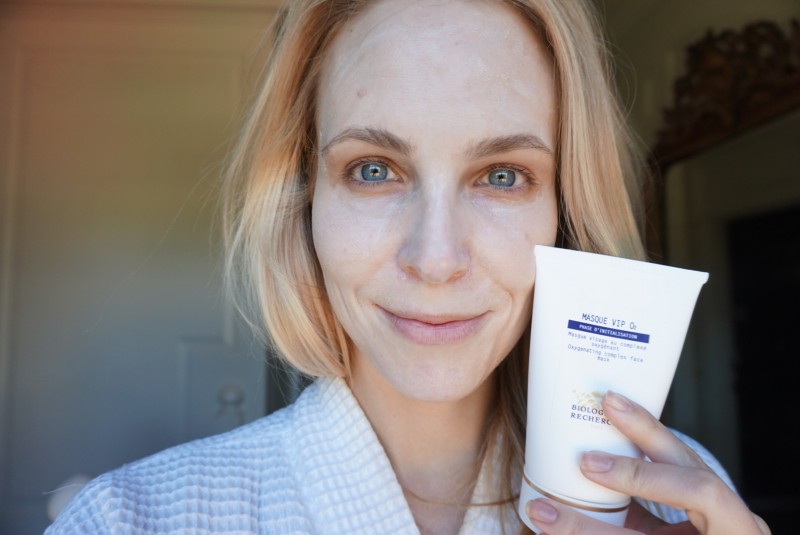 If you answered 'Yes' to only 1:
You still need a mask to take your skin up a notch, and my next favorite mask does make your skin and makeup look more flawless. I like the GlamGlow ThirstyMud (the aqua jar) and YouthMud (the black jar), and I order them from Amazon because it is $30 cheaper than at Sephora! I'm on my third jar of both of these. If I have a second-tier event, and my skin is on the dry side and needs a glow, I apply the ThirstyMud for 15 minutes (or longer if I'm just sitting around). If I do not feel dry, then I use the YouthMud, which is more exfoliating and does a slightly better job at minimizing pores. I have also been known to use one after the other.
Here are two shots of me wearing the GlamGlow YouthMud (and also these amazing de-puffing eye gel patches from Skyn Iceland– they really work!):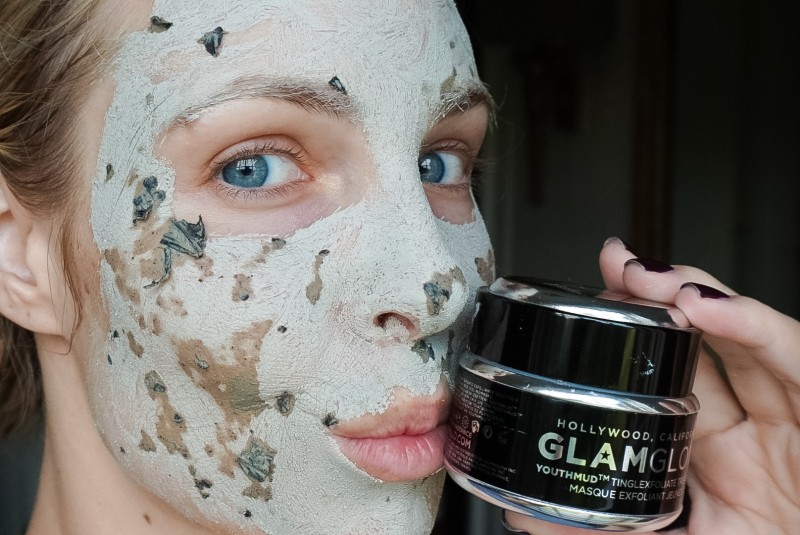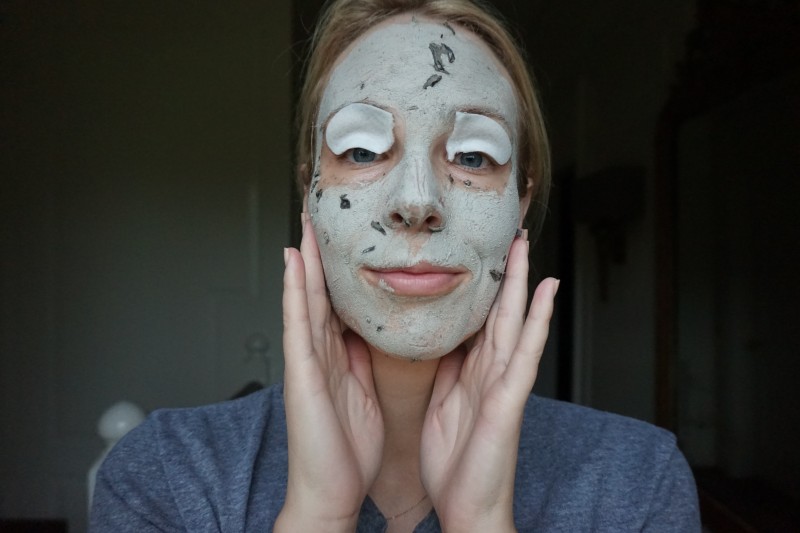 Step 3: Book a Blowout or Makeup on BeautyNow
Now that your skin is #onfleek, you should book a blowout or makeup on the BeautyNow app to take your glam game to the next level. BeautyNow is the fastest way to find out which salon has an open appointment at the time you need, and book with just a few taps! It includes over 7,000 spas and salons in every major U.S. city.
I advise booking the treatment that will make the biggest impact on your overall look. For me, since I am terrible at doing my own hair, getting a blowout gives me the most "wow-factor" and helps me instantly look more "party-ready" than my everyday blah hairdo. I book my blowout on the BeautyNow app at Drybar River Oaks (not all Drybar locations are included, sorry).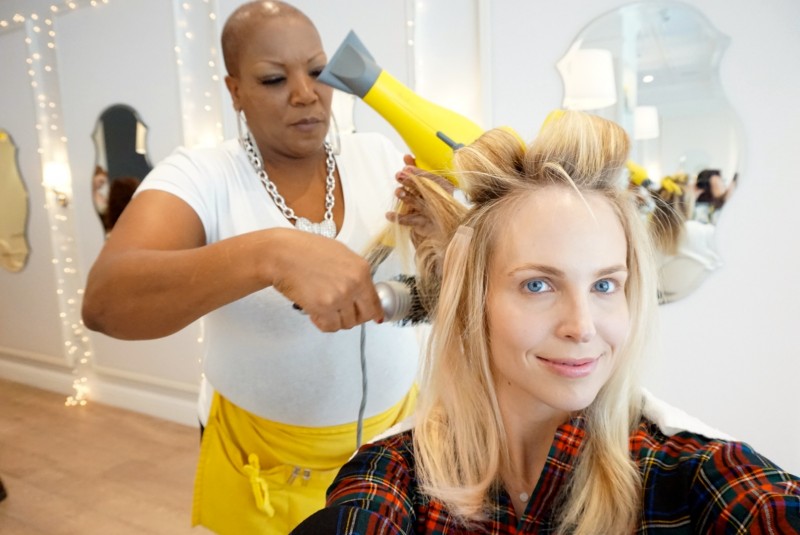 Now it's easier than ever to book with our new "Add to Favorites" feature! I can "Favorite" my go-to salons (just tap the 'Heart' icon next to the salon and it will be added to your list).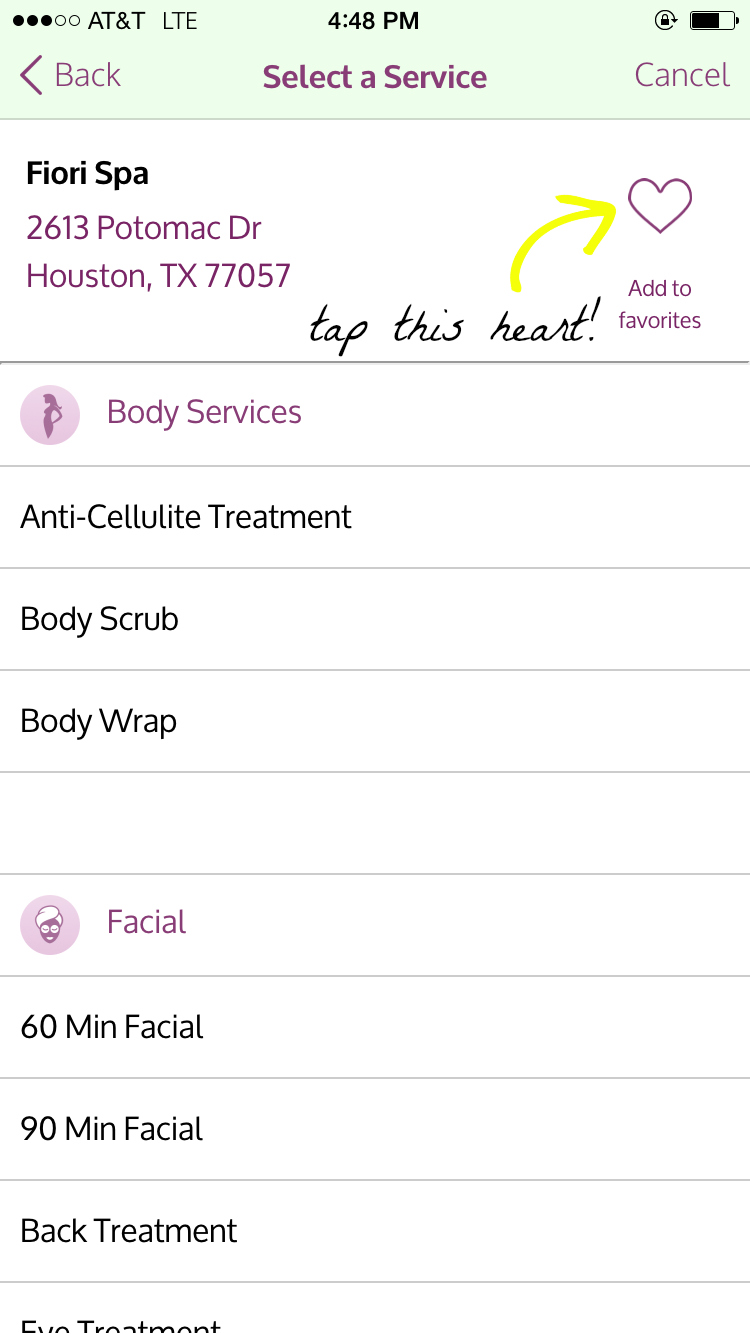 Here are some examples of blowouts I have booked on BeautyNow: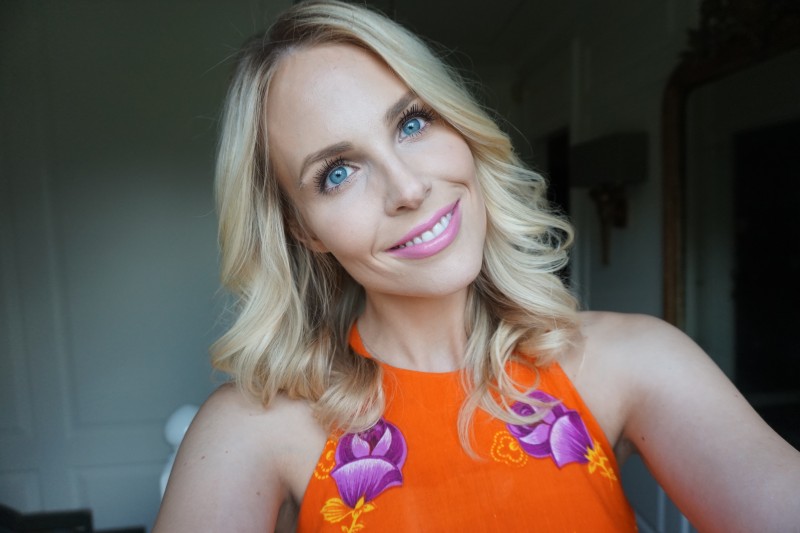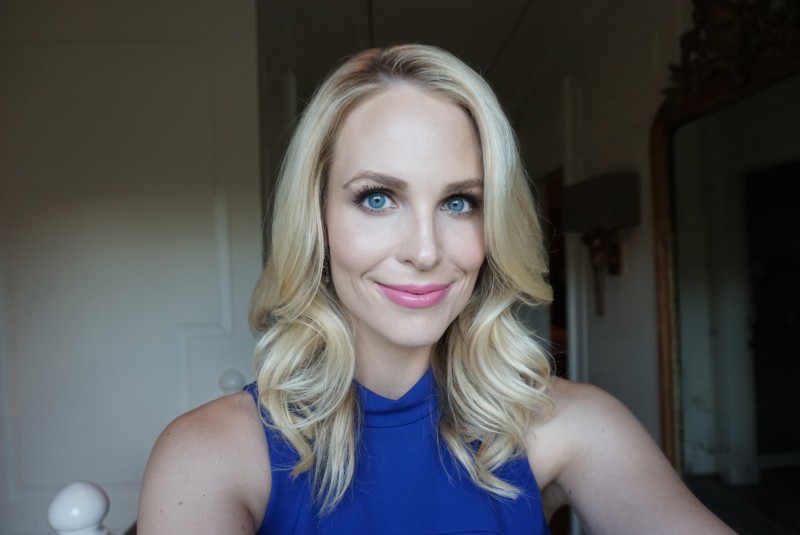 But maybe you are good on hair and need more help in the makeup department? You can easily book an evening makeup look at over 7,000 spas and salons across the U.S. on the BeautyNow app! If you are in Houston, my go-to for makeup is Aubrie Layne at Lucky Cat Beauty.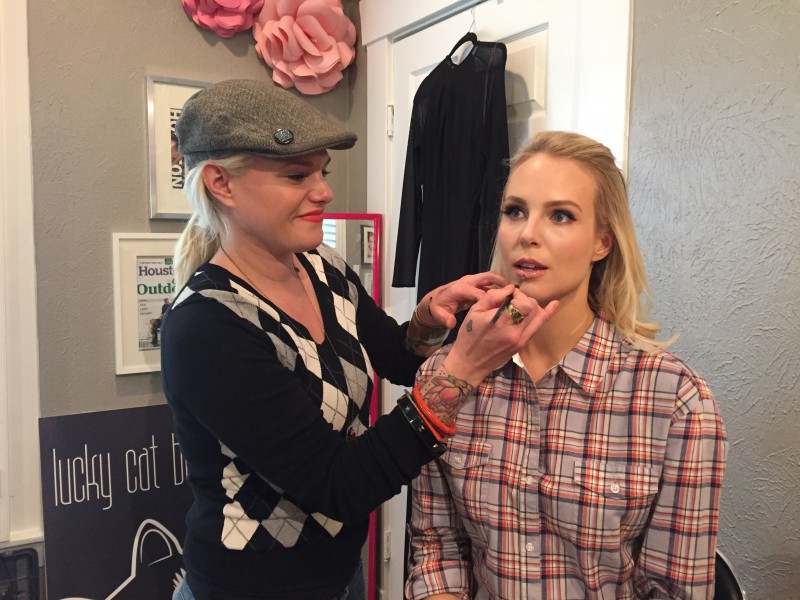 Here's my little trick: download BeautyNow, type Lucky Cat Beauty in the Search bar, and then select "Lash Strip Application." I usually go to my appointment with my foundation and blush already on, and then in 30 minutes Aubrie applies her own brand of amazing, reusable Vegan lash strips, and then touches up your eye makeup. The 'Lash Strip Application' service costs $45 and gives you the professional makeup look for less $$$$. And you leave with a pair of wonderful lashes you can reuse again and again!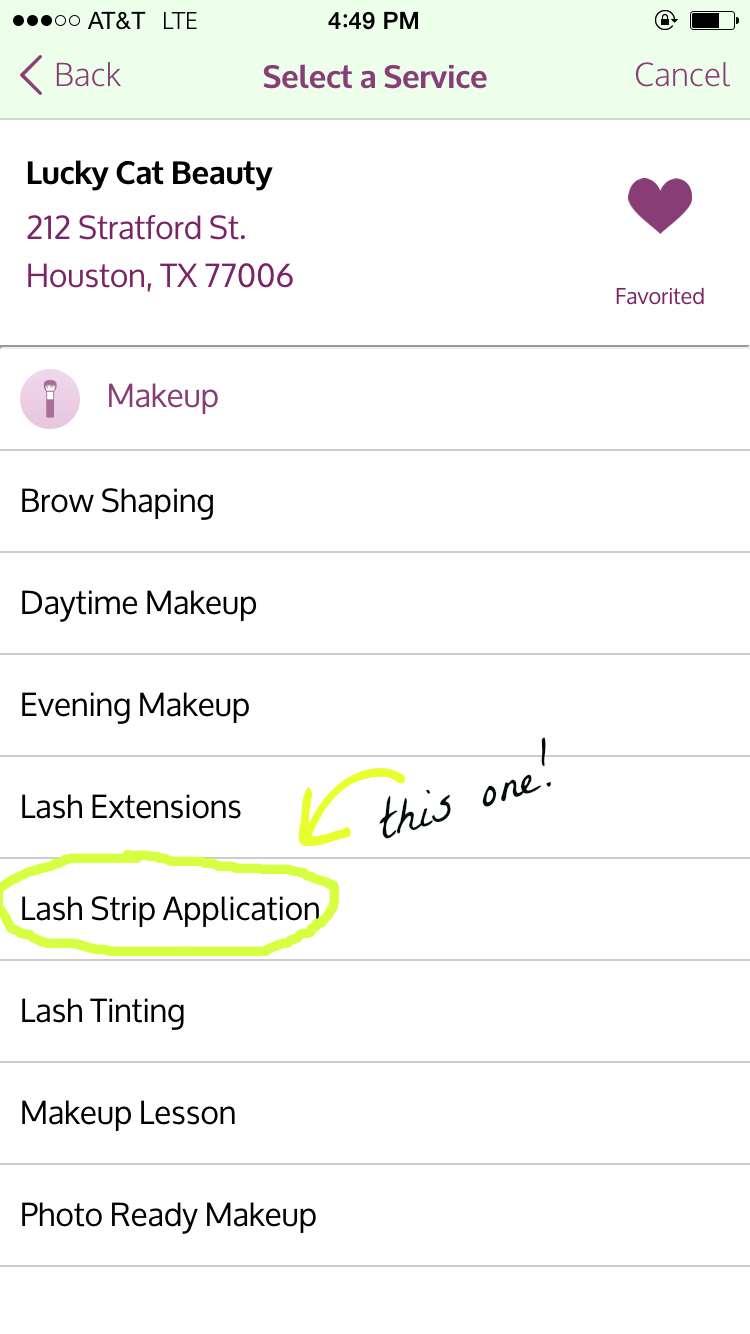 Here's some makeup Aubrie has done on me: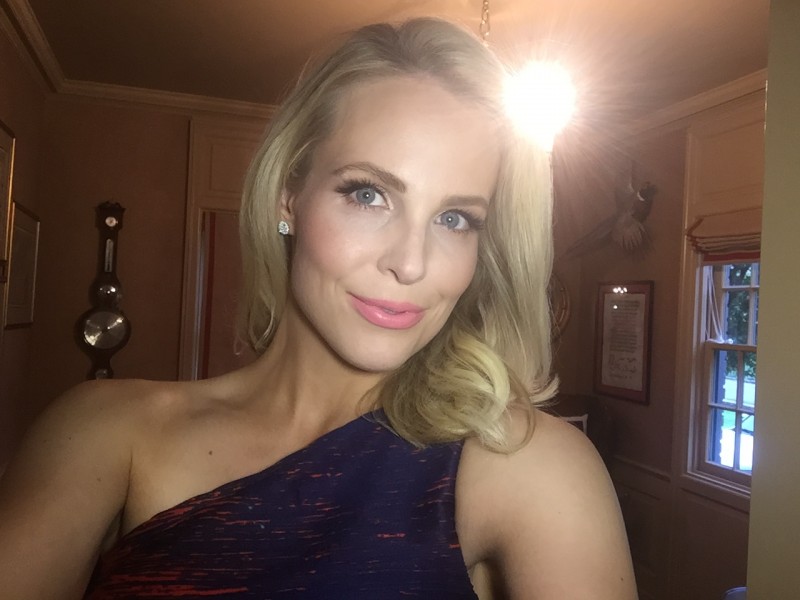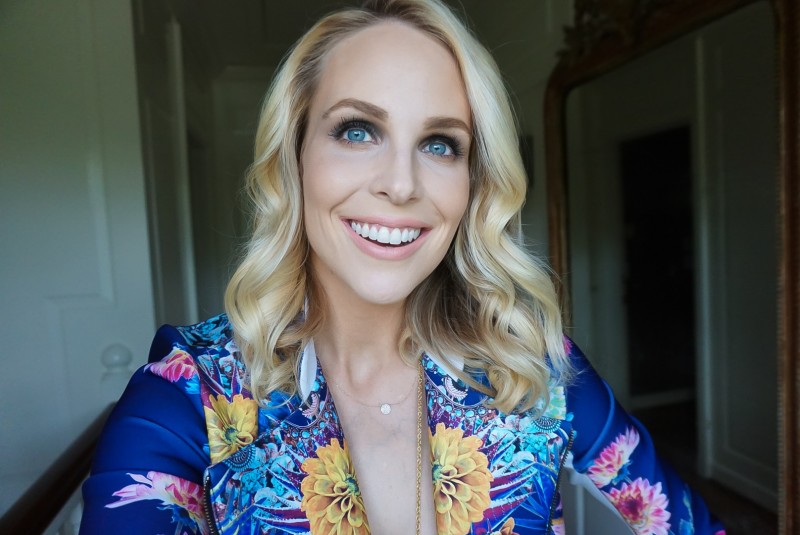 Have fun at your party! Oh, and I also have a post here on makeup for the morning after, just in case you, hypothetically, were to be *possibly* overserved at said holiday party.
[Photo cred: Traci Ling Photography]
xoxo,
@beautynowapp
You May Also Like