The KJB Starter Pack
12 • 14 • 2019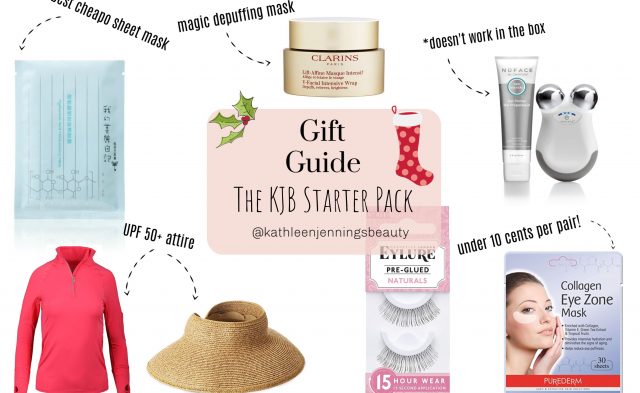 Welcome to the most ego-driven gift guide you've seen all season: The KJB Starter Pack. These are the all-time favorite items that define my Instagram account; nay, my very existence. I know the KJB Starter Pack is a thing because when you buy one of the items, Amazon literally suggests that you buy the others.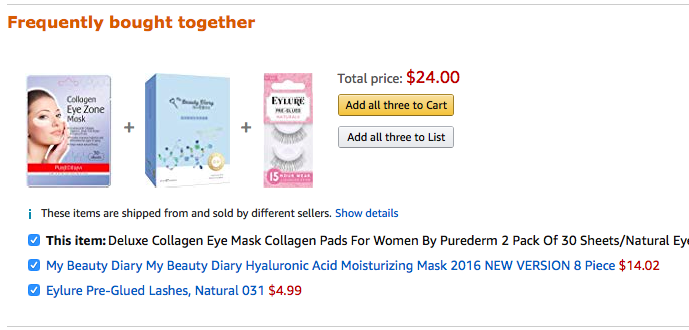 The products in the collage below are clickable/shoppable:
The KJB Uniform
If you wanted to dress up as KJB for Halloween, all you would have to do is don my trusty SPF roll-up visor and throw on some cheapo eye patches. I wear my visor to play tennis, to walk my kids to school, and basically any time I am outside, even if just for a few minutes. It rolls up in my mom bag so I am never caught without it!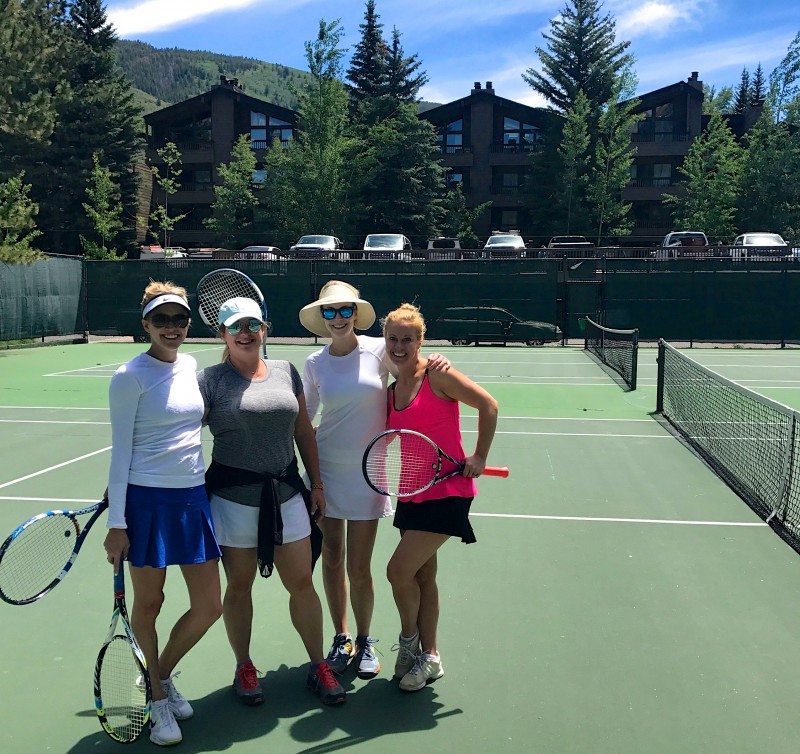 To complete the KJB signature look, wear a Bloq UV UPF 50+ shirt. I love both the crewneck and half-zip mock neck tops. I have a million colors and they are very flattering (I wear size small). I wear the Bloq UV shirts when I am playing tennis, or pretty much any time I am in workout gear. They are also great for Colorado if you are hiking- remember the UV exposure at high altitudes!
Eye Patches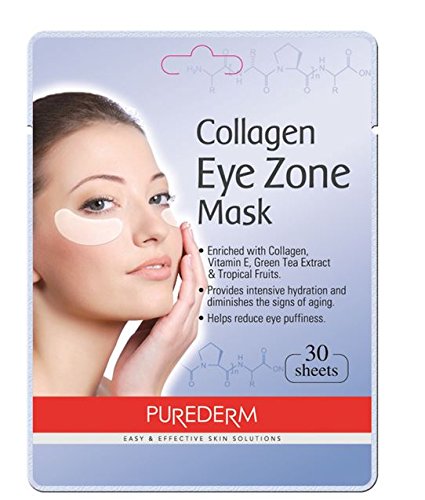 As far as the eye patches, these are the cheapo eye patches I keep in my fridge and wear almost every morning. Now, there is a distinct eye patch hierarchy. The cheapo collagen ones do make a visible difference in under eye darkness, and cost less than 10 cents a pair, so you don't have to be too precious with them.
But there are some eye patches out there that are more effective at depuffing for when you have a more important event. On days I need to look good in the morning, I use the DHC Eye Patches or Skyn Iceland eye patches (30% off here!). I usually use the DHC because they are half the price of the Skyn Iceland patches and just as effective. But the Skyn Iceland are easier to procure in case you are in a pinch and need to grab some at your local Ulta.
The supreme Grand Dame of depuffing eye patches is the Valmont Eye Regenerating Mask. They are unbelievably depuffing but are also crazy expensive. I would recommend the Valmont for your wedding day, if you are appearing on the Today Show, or if you are Oprah.
Wear the eye patches when during your commute or driving carpool! If you have been following along with my #carpoolmasking hashtag, then you know my trick about hiding the eye patches underneath oversized sunglasses. No one will know you are multi-tasking and masking!
#nevernotmasking
Speaking of masking, I am forever loyal to my Clarins Depuffing Mask. I don't know how I would make it through the holidays without this magic mask! I slather it on my jawline area to get rid of puffiness and bloat from salty food and alcohol. The key is to leave the mask on a long time, like an hour or more.
And kindly disregard the instructions on the Clarins box that the depuffing mask is formulated for Asian women. This is 2019, darn it, and all races deserve depuffing!
My other must-have before events is the My Beauty Diary sheet mask. These are cheap masks and make a HUGE difference in your appearance. I notice a decrease in a redness, a more pore-less appearance, and line plumping. The My Beauty Diary masks are not quite as life changing as my Holy Grail SK-II masks, but they are cheap and almost as good!
Pre-Glued Eye Lashes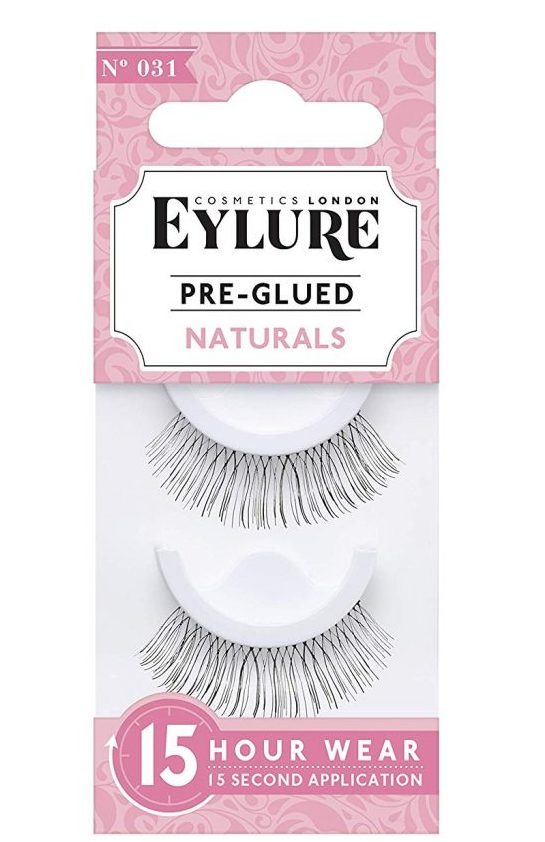 The Eylure Pre-Glued lashes are a recent discovery and have come quite in handy for holiday parties! In my opinion they are WAY easier to apply than regular lash strips. My favorite style is the Natural No. 031– I don't need to cut the length at all. The Texture No. 117 is good for a more dramatic look, without looking too drag queen.
NuFace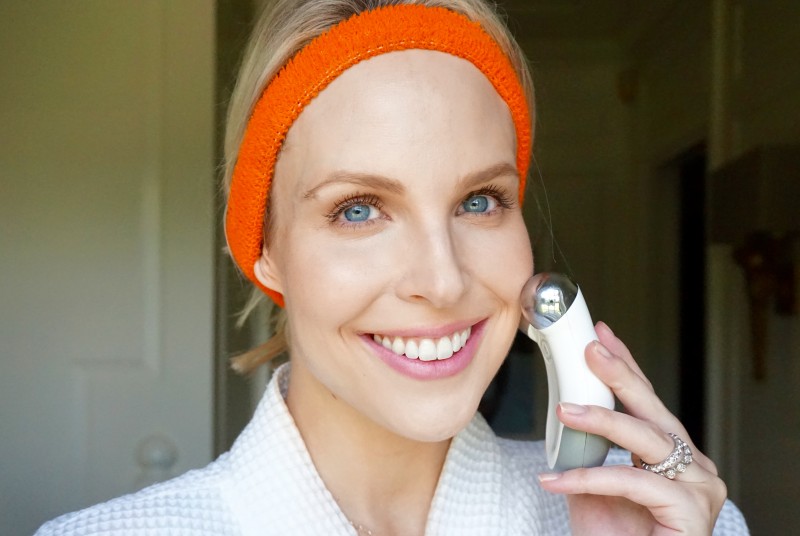 I swear by my NuFace Mini microcurrent device to lift my sagging face! I use it about five mornings a week because I love the lift that it gives. Unfortunately you have to consistently use the NuFace to maintain your results. But the 5-minute time investment is worth it. Just think how long you spend working out your body!
The NuFace is on sale 30% off through the weekend (that is as cheap as it gets!) Actually everything is 30% off on the Anthropologie site, including Sunday Riley and the Skyn Iceland eye patches.
Hope this gives you some great gift ideas for the KJB lover in your life! Which is probably you if you read this far down ;)
xoxo,
You May Also Like