Let's Fix Your Dry Skin!
07 • 08 • 2016
You know you can always email me at kathleen@kathleenjenningsbeauty.com about your specific beauty questions, right? I could seriously talk about this stuff All. Day. Long. I recently received a reader question about how to fix dry skin and my response got so lengthy that I thought I'd turn it into a blog post and share with the group. If you have areas of dry skin that just won't quit, your usual moisturizer isn't going to cut it. Not to worry: I've developed a two-step process that is sure to solve your dry skin issues– it worked for me! Here's the BeautyNow Guide on How to Fix Dry Skin:
So our reader-friend is in her mid-30s, and already takes pretty good care of her skin. She uses a mild cleanser and dutifully moisturizes day and night with Dr. Hauschuka Rose Day Cream (I've never personally tried this one, but it is pretty frequently cited as a good everyday moisturizer). Yet, darn it, her dry skin persisted. My personal opinion is that if you have dry skin patches on your face, any regular moisturizer isn't going to cut it. You need a mask.
If you follow me @beautynowapp on Instagram, you know I'm a big believer in masking. Admittedly it's getting a little out of hand– I'm masking almost every day now. But recently I've come to realize what Asian women have known for years: that compulsive masking makes a huge difference in terms of hydrating, firming, and illuminating the skin.
Before I turned to masking, I had even consulted with a dermatologist who diagnosed the flaky, dry skin around my nose as "a case of [insert chronic dermatological condition that I can't remember] and there's not much we can do about it." Ah, but there is! Undaunted, I used good, old-fashioned trial and error to devise a two-step program that solved my dry skin.
First I recommend that you exfoliate with Cure Natural Aqua Gel, the most gentle yet effective chemical exfoliator out there and my most favorite beauty product ever. Since I prattle on about it quite frequently, I'll direct you over here to read my full blog post about it if you want to know more. Anyway, step 1 = apply Cure Natural Aqua Gel (I use it twice a week on an ongoing basis).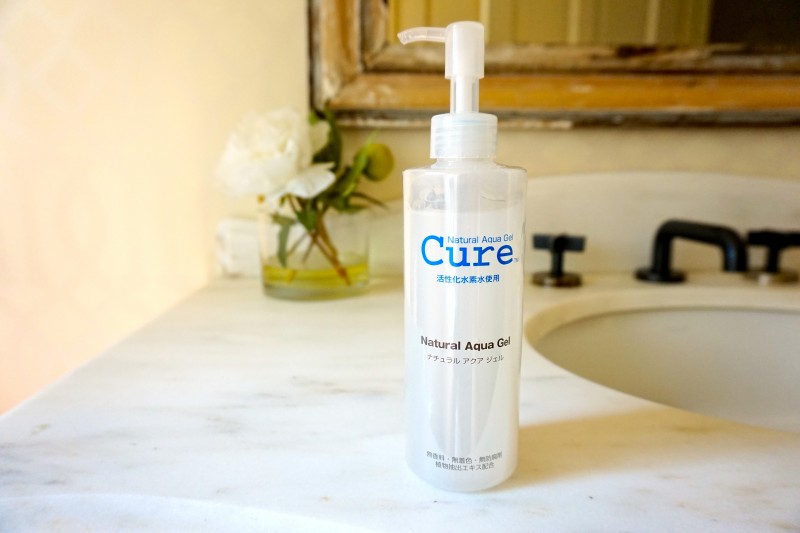 This exfoliating step is crucial to rid surface flaky skin and to allow for better penetration of your next step, the hydrating mask.
My current favorite mask for extra hydration is Cosmedix Rescue Balm & Mask. It is all-natural, affordable, and super-effective at solving flaky dry skin, while plumping fine lines. It pretty much wins in every category, and each time I use it I'm floored by what a difference it makes in my skin. I actually discovered the Cosmedix mask when I booked an awesome peel at Estilo Salon & Spa on the BeautyNow app. Now I order the mask from Amazon and I'm on my second jar.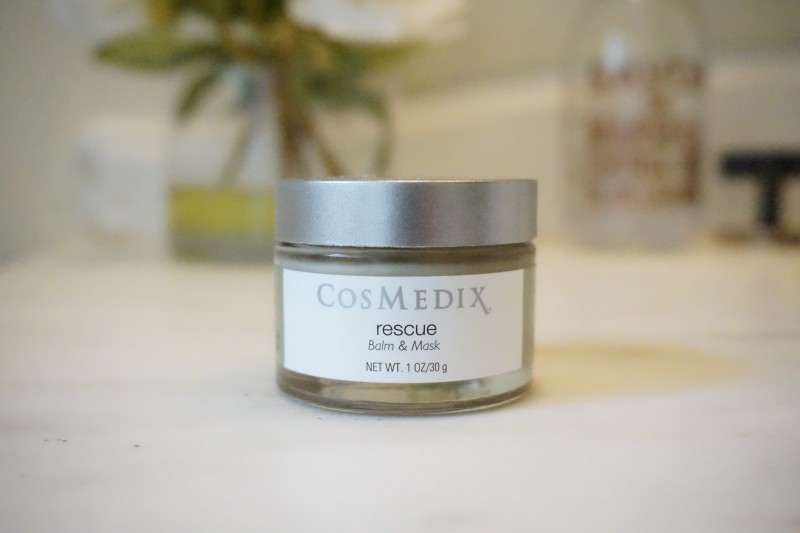 After I rinse off the Cure Natural Aqua Gel and pat my skin dry, I apply a thickish layer of the Cosmedix. I will admit that this isn't the most pleasant, comfortable mask to apply– it is a little gooey and sticky. I don't love the way it feels on the skin, compared to say, the GlamGlow ThirstyMud that was my former go-to hydrating mask, or a hydrating gel mask. But the Cosmedix hydrates better than anything else I've tried, plumps lines, and smells like blueberries, so I keep coming back to it.
My process is that when I put my kids down for bed, I go ahead and wash my face and apply the Cure. Then I apply the Cosmedix, and it soaks into my skin a bit while I'm sitting watching TV before I go to bed. If you apply it right before bed most of it will just end up on your pillow. But don't wash off the excess before you go to bed- just leave it. When you wake up in the morning, your skin will feel and look magical. Spongey, plumper, younger, no lines. Freaking amazing. And it doesn't clog pores or break me out like other overnight masks do!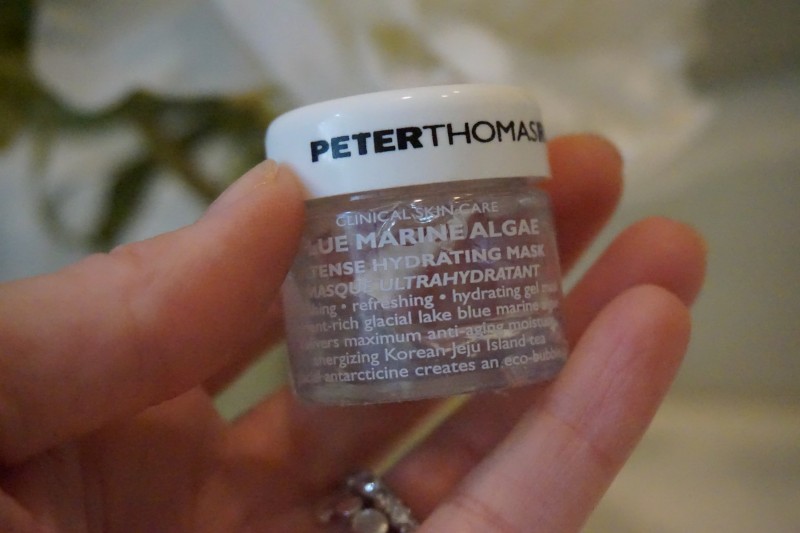 Now, if your skin is on the oily side but you still have dry patches, I highly recommend the Peter Thomas Roth Marine Blue Algae Intense Hydrating Mask. Remember, oily skin can still be dehydrated! And the dehydration will actually cause your skin to overproduce oil. I loooove this Peter Thomas Roth mask and seriously crave it, especially during the summer because it is slightly cooling. I've used up the sample size I got in a Sephora hydration sampler box and I definitely plan to buy the regular size.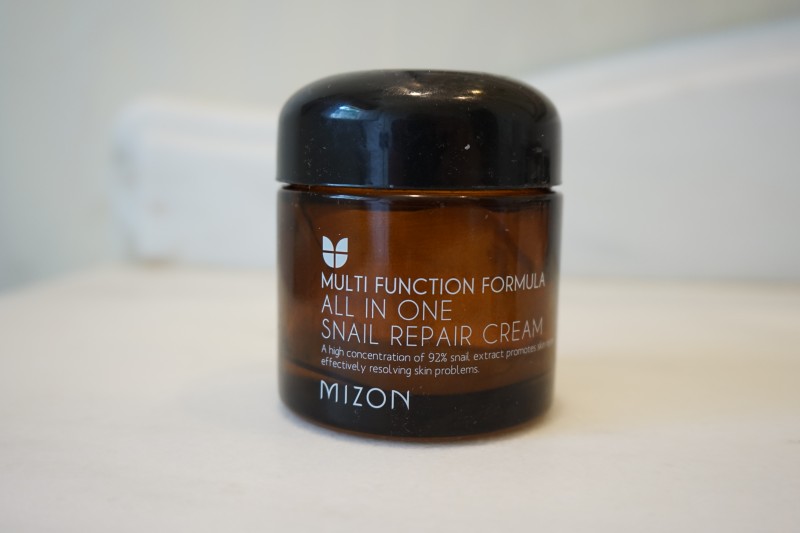 Something else to consider in addition to masking a couple times a week: snail filtration extract. That's right, snail trail goo has clinically-proven hydration properties and has been a staple in Asian skincare for years. I tried Mizon All In One Snail Repair Cream, a gel-cream that has a high concentration (92%) of the snail goo and has incredibly high ratings and effusive reviews on Amazon. I am a total convert and am almost finished with the whole jar– you need this affordable face cream in your life!
I use my Mizon snail cream morning and night like a serum before my sunscreen/moisturizer. Alone the snail cream is not enough moisture for me, but it completely absorbs into your skin like a gel or serum, so it is a good layering product. It magically (if not confusingly) hydrates while keeping oil production in check. My skin looks and feels more hydrated and plump, yet I need to blot less oil from my T-zone during the course of the day! In fact if I forget to use it in the morning, my skin feels tight and uncomfortable the rest of the day. I swear it even heals blemishes.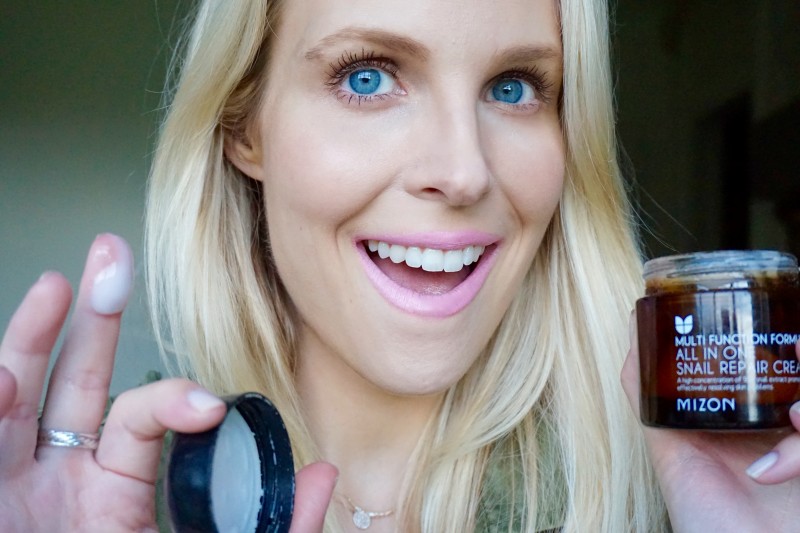 So to recap, my skin routine in the morning is Skinceuticals C E Ferulic (you need to use an antioxidant serum!), then the Mizon snail cream, then finally Elta MD UV Clear SPF 46. Let each step absorb for like 30 seconds to a minute before you apply the next layer.
Bottom line: the BeautyNow plan of Cure Natural Aqua Gel + Cosmedix Rescue mask + snail goo can trump even the most Saharan dermatological destiny. Try it and let me know if it works for you!

6 Responses to "Let's Fix Your Dry Skin!"
You May Also Like