#3 Best Skincare Product of 2016
01 • 29 • 2017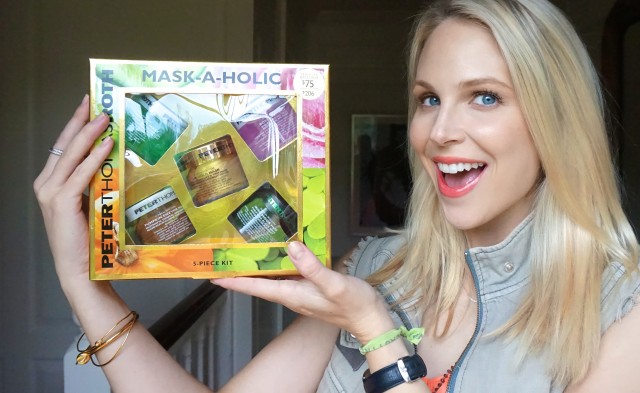 We're down to the bronze medal, folks! Counting down my skincare favorites of 2016, I took into account how frequently I reached for each item and how well the product delivers on its claims. My #5 pick was a budget sheet mask that is my go-to for events. #4 is the $14 cream that basically solves all your skin problems. And in the #3 position we have…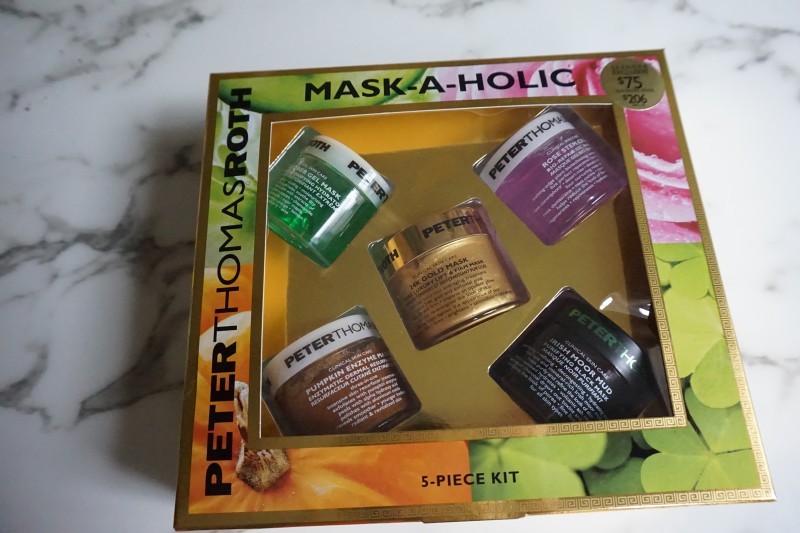 A Peter Thomas Roth mask set (UPDATE 2/15/2020- on sale on Zulily here) of some of the most amazing, effective masks you will ever try. Not a dud in the box! And incredible value. I purchased the aptly-named "Mask-A-Holic" set from Ulta for $75- way more than I usually like to spend, but seemed like a good idea since I had been wanting to try the cult favorite 24K Gold mask, and a single one of those jars costs $80. Over the past few months I have used my mask set so much that the high price tag was worth it. And I found the same exact Mask-A-Holic set on Amazon for $60! The set sold on Amazon is fulfilled by the actual Peter Thomas Roth company, so you don't have to worry about buying products from a sketchy seller.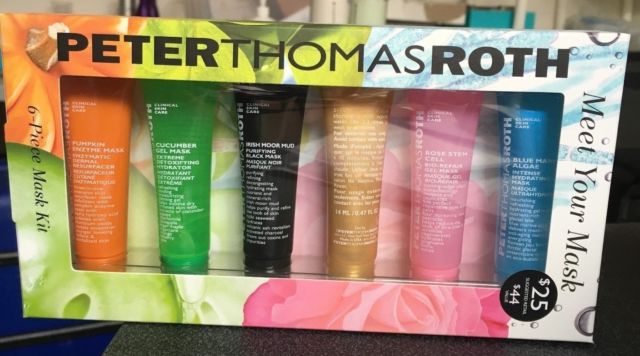 Instead of buying the large set, however, I would recommend the smaller sampler set (pictured above) available for $25 on Amazon or for $25 at Sephora. This set contains smaller tubes of six masks, including my favorite three: the Rose Stem Cell, Cucumber, and Blue Marine Algae. The larger Mask-A-Holic set I bought actually does not contain the Blue Marine Algae (for deep hydration), and that one is not to be missed.
How to Use:
I'm not kidding you when I say that I put on one of the gel masks every single morning. My routine is easy and you can do it too, I promise! When I get up, I splash my face with water and pat dry. Then I go downstairs to start making lunches, and as I'm grabbing the turkey out of the fridge, I also get one of the gel masks that I keep in the refrigerator and generously apply all over my face (even my eyelids. It's that gentle!) Then I keep the mask on while I drive carpool without looking crazy because the gel mask is completely clear. (PS, wear a visor for SPF protection).
I know what you're wondering: if I were to only buy one, which one should I buy? This is akin to asking me which child is my favorite. And the truth is, just like my children, it depends on the day. The fun of the sampler set is that you can assess your skin every morning and pick whichever mask addresses that particular concern. Are you broken out? Black mud mask. Need depuffing and detoxing from last night? Cucumber mask. Want to add radiance and plump lines? Rose Stem Cell mask. The mask set provides endless pampering and entertainment. It gets me up in the morning because I look forward to that refreshing, cold gel on my face. Trust me, you deserve this mask set in your life!
Let's discuss my favorites of the mask set in depth:
Rose Stem Cell Mask:
Ok, if you put a gun to my head and said, you may only own one Peter Thomas Roth mask for the rest of your life, then I would probably pick the Rose Stem Cell Bio-Repair Mask. It smells and feels glorious, and plumps fine lines, firms, and adds radiance like no other. Great value too: you get a huge 5 mL jar at Nordstrom for $52 or on Amazon Prime for only $26 (again, fulfilled by Peter Thomas Roth so it's not sketchy).
A favorite 1-2 punch for glowing skin before an event is to apply the Glytone Glycolic Boost Mini Peel Gel for 10 minutes, then wash off and apply the Rose Stem Cell mask. Your skin will be so soft, poreless and radiant. Here's a photo of me after doing this regimen (no photo retouching necessary! Also wearing Cover Girl Super Sizer Mascara in Black Brown and YSL Vinyl Cream Lip Stain in 404 Nude Pulse):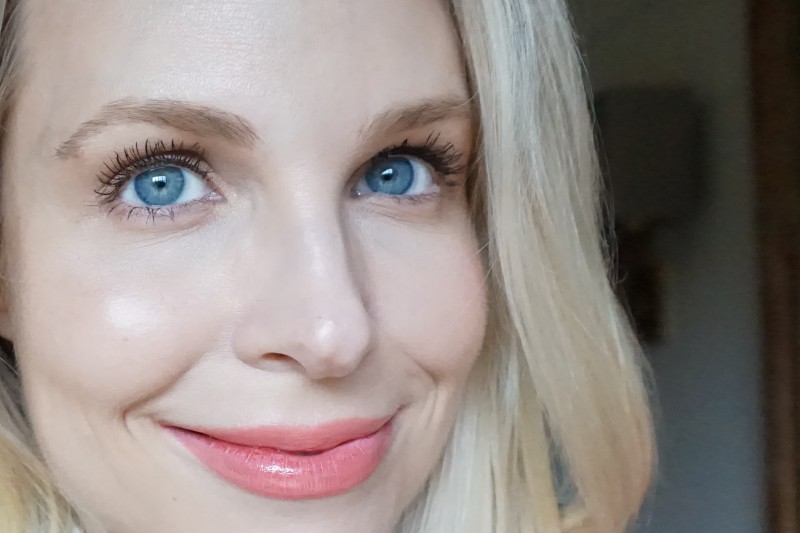 I also love to use my Rose Stem Cell Mask the morning after doing my GloPro microneedling device (more on that later, it is fantastic!) because I feel like my skin is still able to better absorb products and I want all those good, rejuvenating rose stem cells to get on in there.
Cucumber Gel Mask:
In the aforementioned gun-to-head scenario, I would immediately regret my Rose Stem Cell choice: "Oh, but how I will miss the Cucumber! Sometimes I need the depuffing, and I think it hydrates better than the Rose Stem Cell. How shall I survive without it?!?"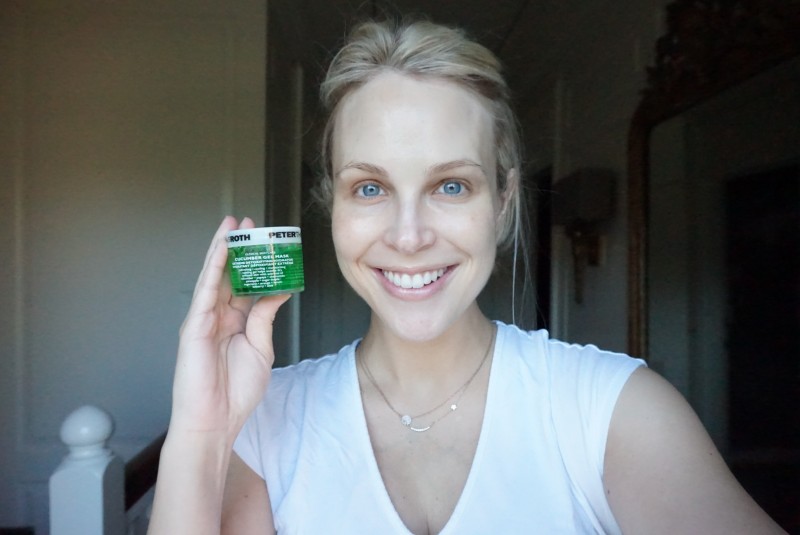 A quick hack to depuff eyelids in the morning: I love to apply my Yonka Phyto Contour Eye Cream (which I also keep in the fridge), and then dab a little of the Cucumber Mask on top of it. This combo is very effective at depuffing on days you don't want to waste a whole Skyn Iceland Hydro Cool Firming Eye Gel patch.
Irish Moor Mud: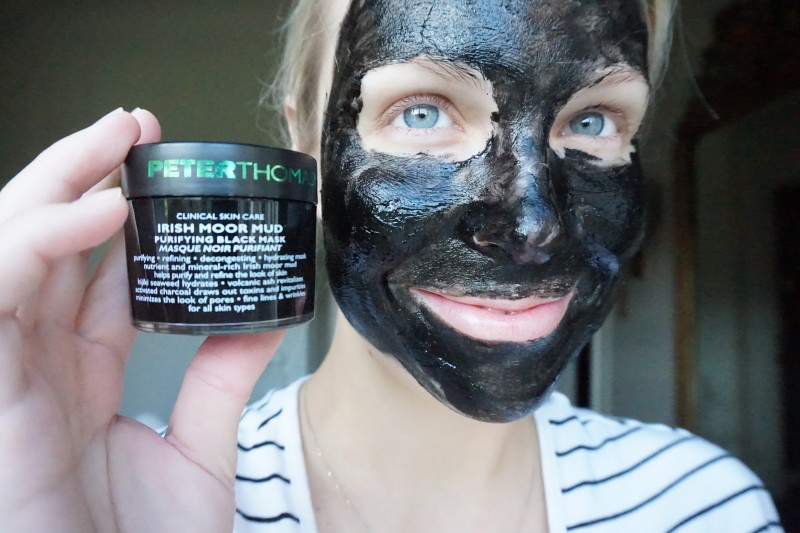 After I rinsed off the Irish Moor Mud mask for the first time, I said to myself, I'll be darned if each Peter Thomas Roth mask isn't better than the last! Literally I talk like that in my head. Anyway, this is a refreshing clay mask that brightens, clears and tightens pores, without the dry and tight feeling that other clay masks leave. Oftentimes when I have clogged pores (usually on my nose and chin), I sacrifice hydration and put on a clay mask to draw the gunk out of my pores, even though I know my skin will feel yucky and tight afterward. But you don't have to sacrifice hydration in favor of deep cleaning with this mask! The only downside is it is messy to wash off in your sink. But the amount of brightening and decongesting you get makes it well worth the black mess.
Marine Blue Algae Mask: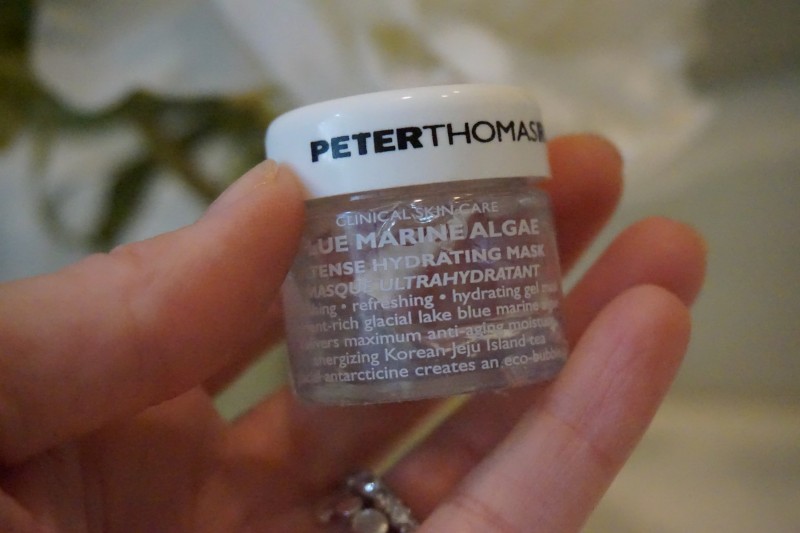 If your skin is on the oily side but you still have dry patches, I highly recommend the Peter Thomas Roth Marine Blue Algae Intense Hydrating Mask. Remember, oily skin can still be dehydrated! And the dehydration will actually cause your skin to overproduce oil. My skin craves this Blue Algae mask, especially during the summer because it is slightly cooling.
What about the other masks in the set that I did not mention? They are not bad by any means, I just have other masks in my [vast] collection that I think accomplish their goals better. The 24K Gold Luxury Lifting Mask is moisturizing, but is a little sticky and tends to get glitter all over my clothes and the baby I'm nuzzling. The Pumpkin Enzyme Mask is supposed to brighten and exfoliate, but it was a little irritating and I prefer Cure Natural Aqua Gel to exfoliate. But I don't hate either one of them, and still use both periodically.
Bottom line: buy the $25 Peter Thomas Roth mask set, or if you only buy one mask, make it the Rose Stem Cell Bio-Repair Mask.
xoxo,
@kathleenjenningsbeauty
One response to "#3 Best Skincare Product of 2016"
You May Also Like