Gift Guide for the Tennis Lover
11 • 10 • 2017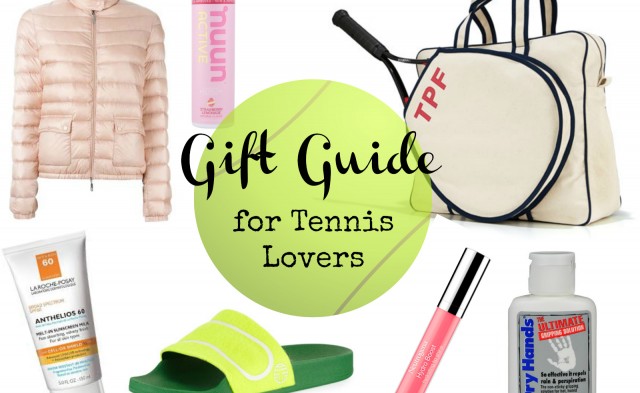 So far my tennis level could best be described as eager, with a real inability to "put it away." Nevertheless I am tennis OBSESSED, so it is only fitting that my first gift guide of 2017 is for the tennis lover in your life. This gift guide reads like a list of my tennis must-haves and wish-I-hads. And more gift guides are coming your way soon! (That is, unless my tennis gets in the way.) Here is my holiday gift guide for tennis players: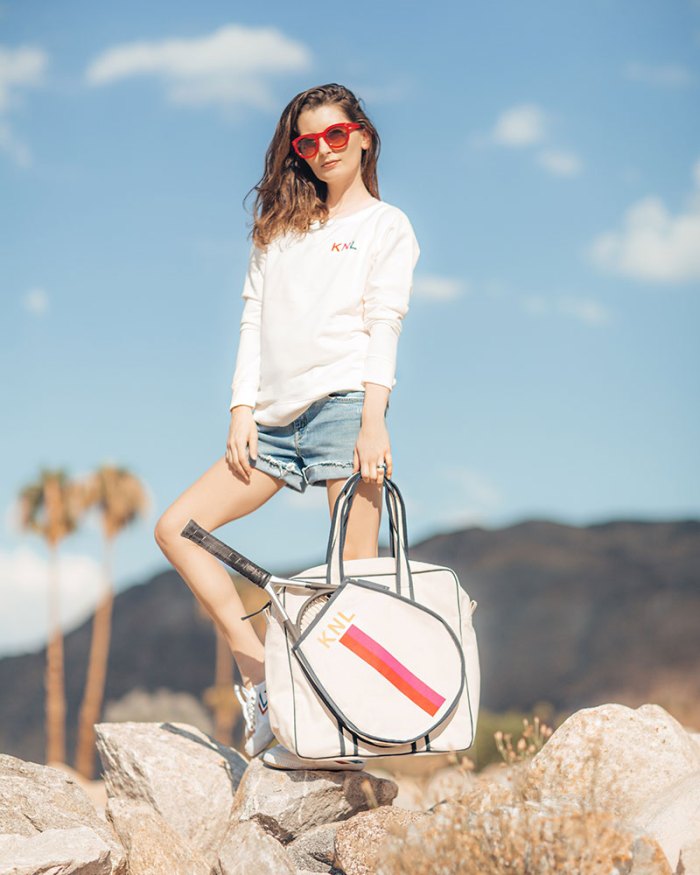 The cutest monogrammed tennis bag ever is this canvas one from Parker Thatch. If you carry a basic, ugly bag (like my tennis bag, which has the unfortunate distinction of being the cheapest one on Amazon), then you should forward this email to your husband to give him the not-so-subtle hint that you need this bag. James, are you reading?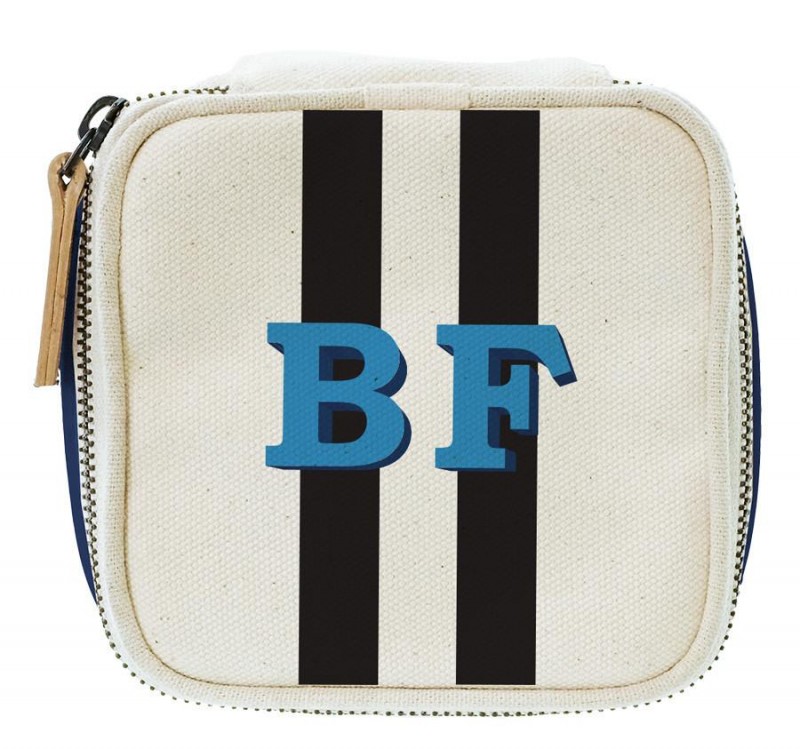 I basically want everything from Parker Thatch. I'm equally obsessed with these travel jewel boxes and this clever cables/chargers pouch (good for a man gift too!).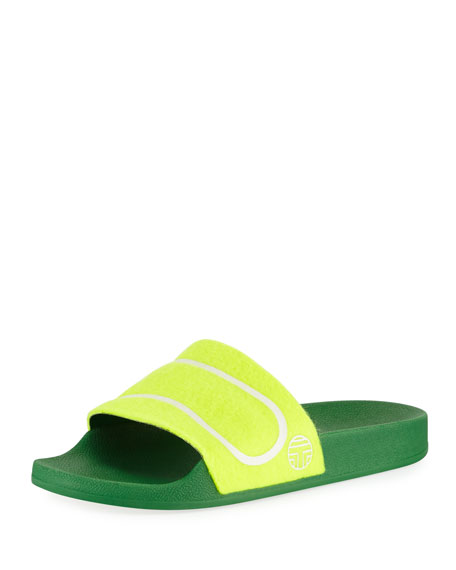 Do you play on a clay court? Don't be like me and track that nasty dark red dirt all over your house. Keep a chic pair of plastic slides in your car and let your tennis shoes (I wear these New Balance ones) live in your car.  I think these tennis ball slides from Tory Burch are cheeky or these Valentino Rockstud PVC Slides come in a million colors and are super glam.
Want to look chic going back and forth to the courts? I'm obsessed with my Moncler puffy jacket– it is the perfect weight and makes me feel a little more presentable and put together when I throw it on over my sweaty tennis clothes. Oops, I just noticed my jacket is backordered until February, but this Patagonia puffer is cute too. PS sometimes you can get lucky and find Moncler on sale on Gilt Groupe! But the good styles sell out quickly.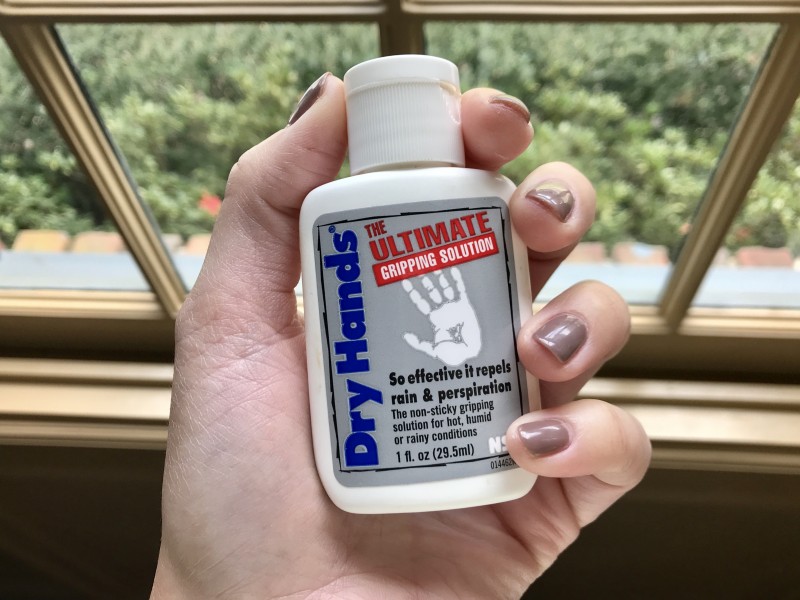 I have a few stocking stuffer ideas for the tennis buff in your life! I've turned so many friends onto this Dry Hands grippy stuff. It is a liquid that you rub on the palms of your hands and it dries quickly to give you an amazing grip on your racket. During Houston's hot, humid summer I tried several grip-enhancing products (including a dorky tennis glove), and the Dry Hands by far works the best. And it has not made my nails or hands extra dry after I wash it off.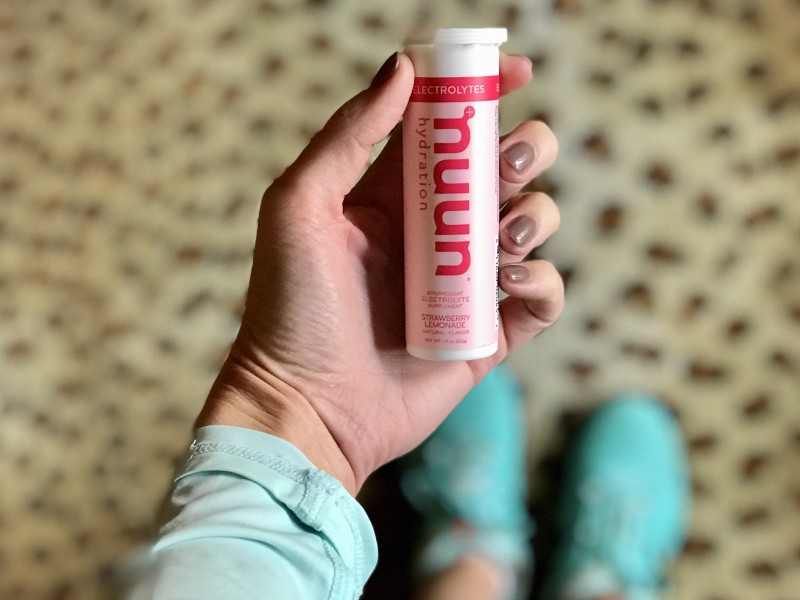 Every tennis girl at the club pops these nuun electrolyte tablets! These mildly effervescent tablets do not have a strong flavor or any calories and sugar like Gatorade. Yet they really do make you feel rehydrated after an extra sweaty tennis sesh! My favorite flavors are Strawberry Lemonade and Citrus.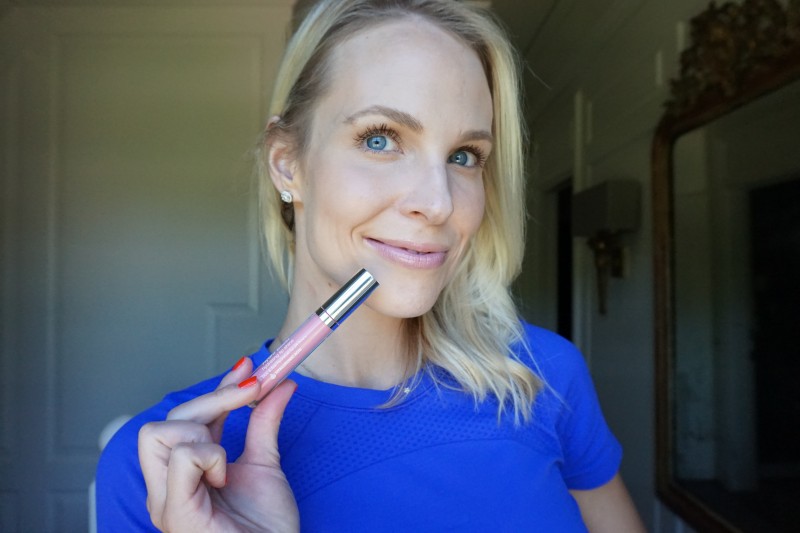 Despite a cabinet full of pink and nude lip glosses, I have repurchased this cheapo Neutrogena Hydro Boost Lip Gloss in Pink Sorbet 4 or 5 times. I can't remember the last time I totally used up a lipgloss! It has more lasting moisture than any other lip gloss I have tried, and the glossy color is perfect for when I'm not wearing any other makeup. It reads clear, but actually has a slight tinge of the perfect pink, so it makes your lips look fantastic. And because it has SPF, I wear it every time I play tennis. I have also tried the Coral and Radiant Rose shades, but the Pink Sorbet is definitely my favorite.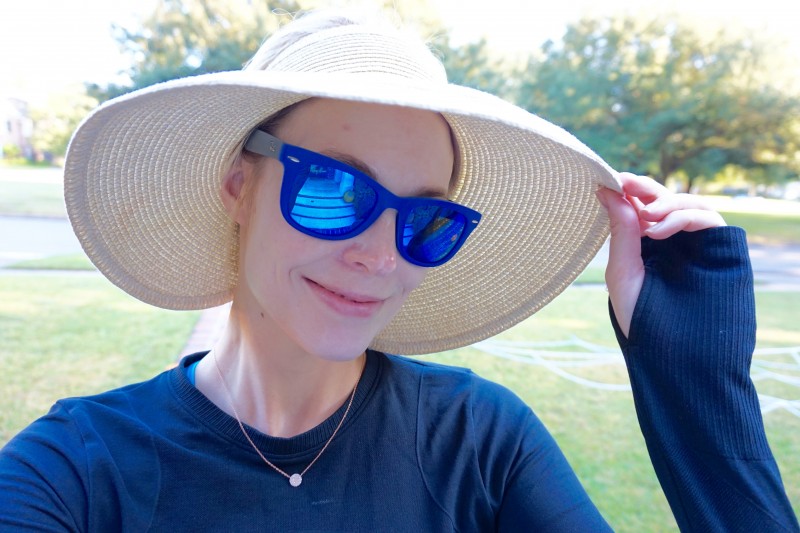 Of course my main concern during tennis is proper sun protection. My tennis partners can attest that I always wear the roll-up San Diego Hat Company visor when I play. It is not perfect, but I have tried a multitude of hats and visors, and this one has the most visibility, protection, and stays on. If the visor starts flying off, then the velcro is wearing out, and you just need to buy a new visor. So this $25 visor is a great gift for your tennis buddies (and yourself!) It's also great for travel and just to live in your mom bag in case you find yourself outside on a sunny day.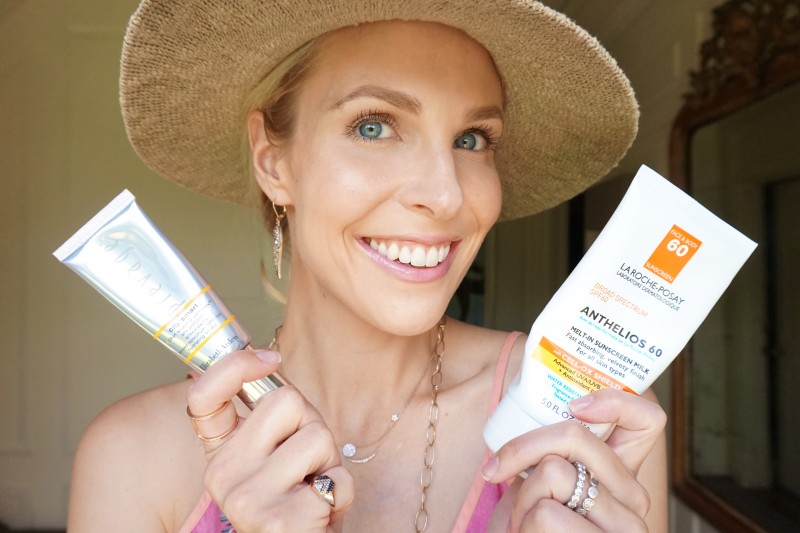 Along with my roll-up visor, I always wear La Roche Posay Melt-In Sunscreen Milk when I play tennis. Consumer Reports conducted independent testing on sunscreens and rated it the #1 best protection. Without a way to verify SPF myself, I opt for the #1 sunscreen when I will be outside for long periods of time. For daily wear under my makeup I still love my Elta MD UV Clear.
Stay tuned for more gift guides!
xoxo,
You May Also Like