What You Can Do About Sagging
03 • 04 • 2017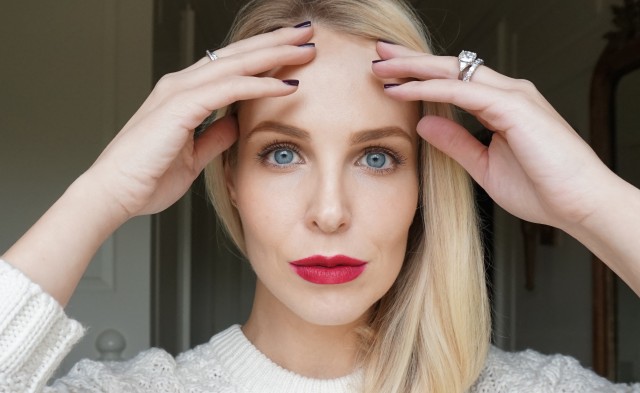 A reader recently emailed me about how pregnancy, with its attendant weight gain and loss, has left her face looking a bit deflated. I get it– when I hit my mid-thirties, I started to notice how drawn and tired my face looked. As your mid-face starts to sag, the hollows under your eyes and your nasolabial folds become more prominent, and your jawline isn't as sharp as you remember. Today I am discussing how to fix face sagging, including a comparison of in-office procedures, what you can do at home that actually works, and my own plan of action for my face.
How to Fix Face Sagging at Home: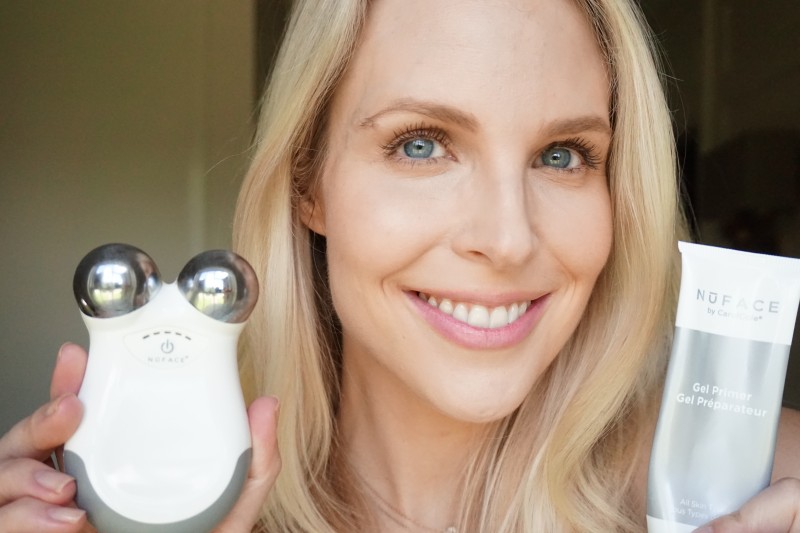 Let me first say that any cream that promises lifting is a load of bunk. Firming and line-plumping, yes, but I have never found a topical cream that has any noticeable effect on lifting sagging features. I do think that sheet masks, particularly the pricey SK-II sheet masks, can give a temporarily more lifted appearance. But the best thing outside of a dermatologist's office for lifting is the NuFace Mini Facial Toning device (full review in my blog post here). Electric micro currents shorten and tone the facial muscles that get stretched out over time, contributing to the sagging appearance. I have been using my NuFace consistently (probably 5-6 times a week) for a year now, and I have noticed a big difference in sagging, especially in that my nasolabial fold is less prominent.
Compare these old pics I just found from before I started using NuFace- look at how prominent the folds are! If you stick with it, the NuFace really works (also available on Amazon Prime for slightly cheaper here).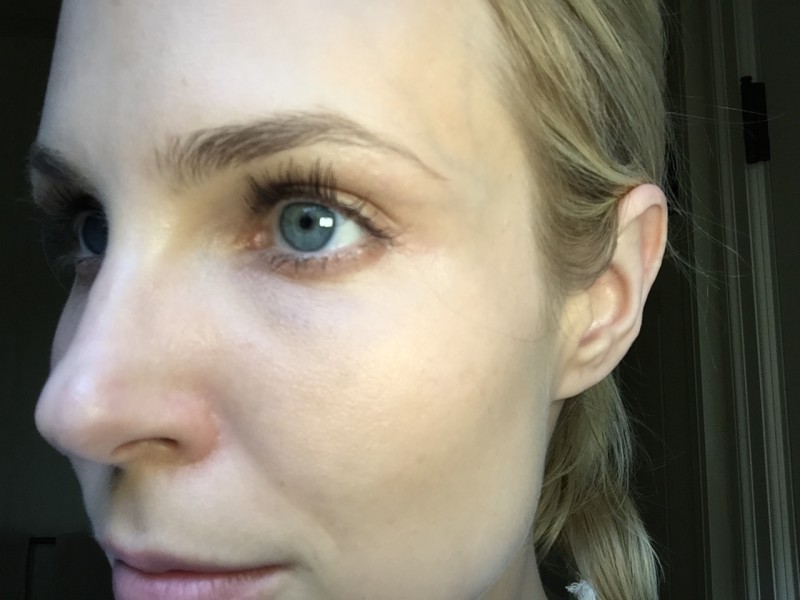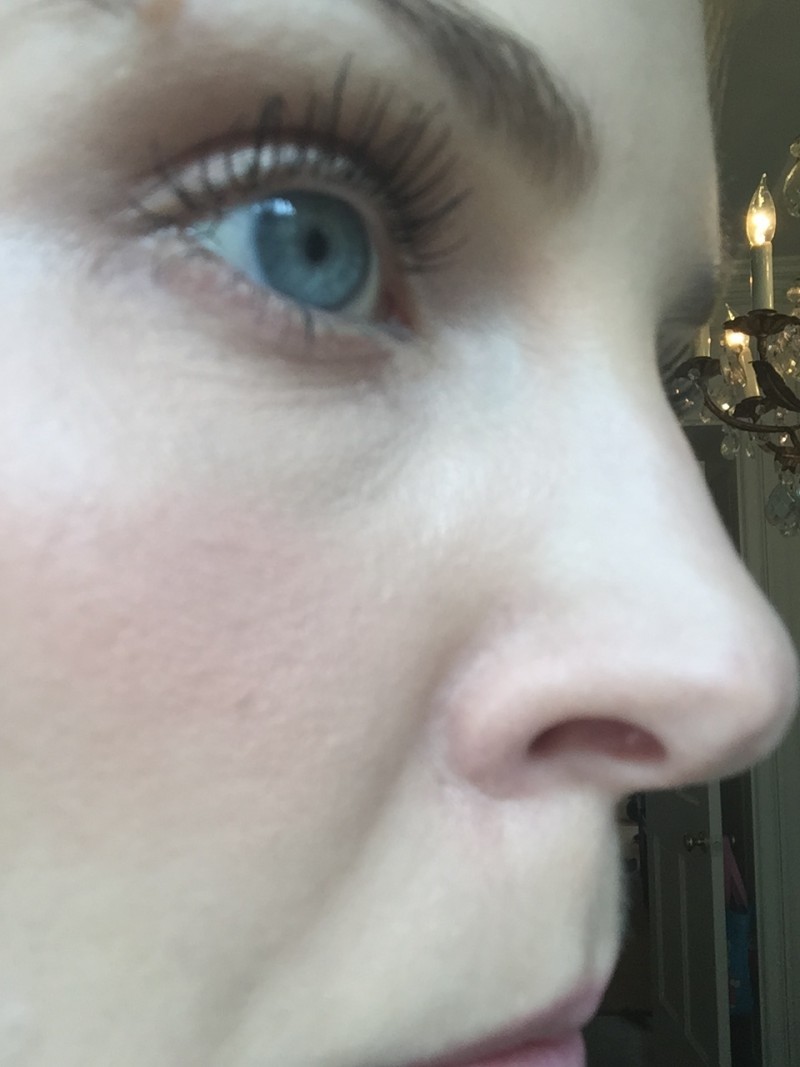 Here is my attempt at recreating the same crappy iPhone pic three years later, showing a huge improvement in my nasolabial folds: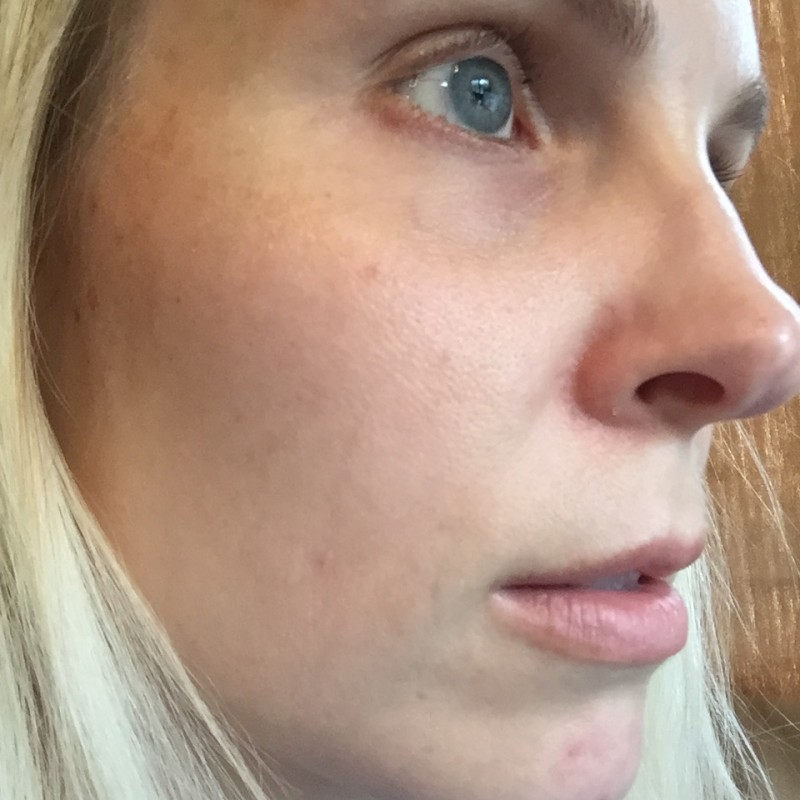 People have also asked me if I think SkinPen helps with sagging (I did a whole post on my SkinPen procedure here, and the more invasive SkinPen with PRP (a/k/a the "Vampire Facial" here). To the extent that sagging is caused by volume loss, the SkinPen does help slightly in that it plumps up skin. But I think the SkinPen is best for creating a poreless appearance, and overall thickening the skin, as opposed to a targeted plumping or lifting you get from fillers.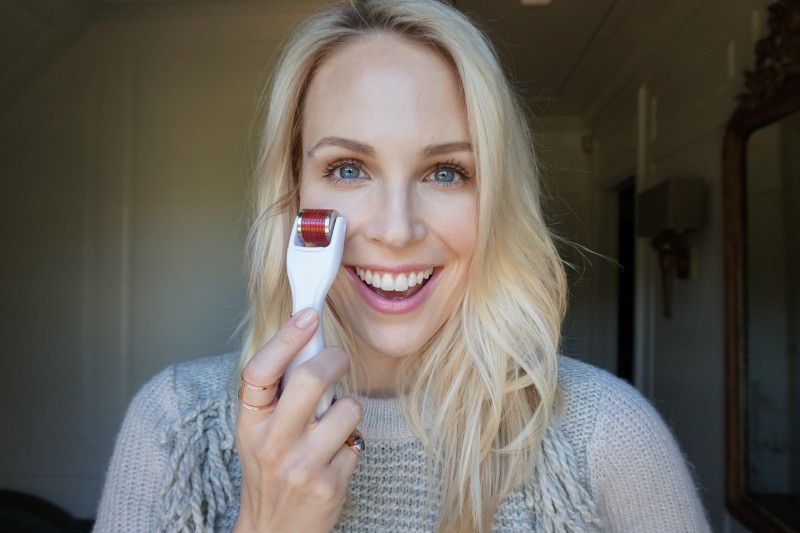 If you are interested in trying SkinPen, I love the at-home GloPro microneedling device. It helps anti-aging serums penetrate better (my fave is Estee Lauder Advanced Night Repair– I'm on my third bottle), and also builds collagen and thickens skin like the in-office SkinPen procedure. I have been using my GloPro at night 1 or 2 times a week, alongside my NuFace 5 or 6 mornings a week, and I'm very happy with the results in terms of improving my sagging. I have not gotten fillers in over two years, and I believe my at-home regimen is delaying my need for pricey, in-office procedures.
In-Office Procedures:
When you mention mid-face sagging to a dermatologist, the conversation immediately turns to fillers because most sagging is caused by volume loss as you age. But more so than with Botox, filler is an ultra-subtle art that I would only trust to a doctor, and even then it is scary because there are two major schools of thought on the matter. The first time I got fillers about three years ago (age 33), my doctor filled the troughs under my eyes and my nasolabial folds with Restylane. I was very happy with the results- I needed less concealer because a lot of the shadowy appearance was being caused by the indentation, so when that was plumped up by fillers, the darkness lessened. I also felt like I looked immediately younger because I did not have as pronounced a crease running from my nose down the sides of my mouth (the nasolabial fold). Here is a photo I found of me getting fillers under my eyes and nasolabial folds with Dr. Angela Sturm (I think the shiny stuff is numbing cream):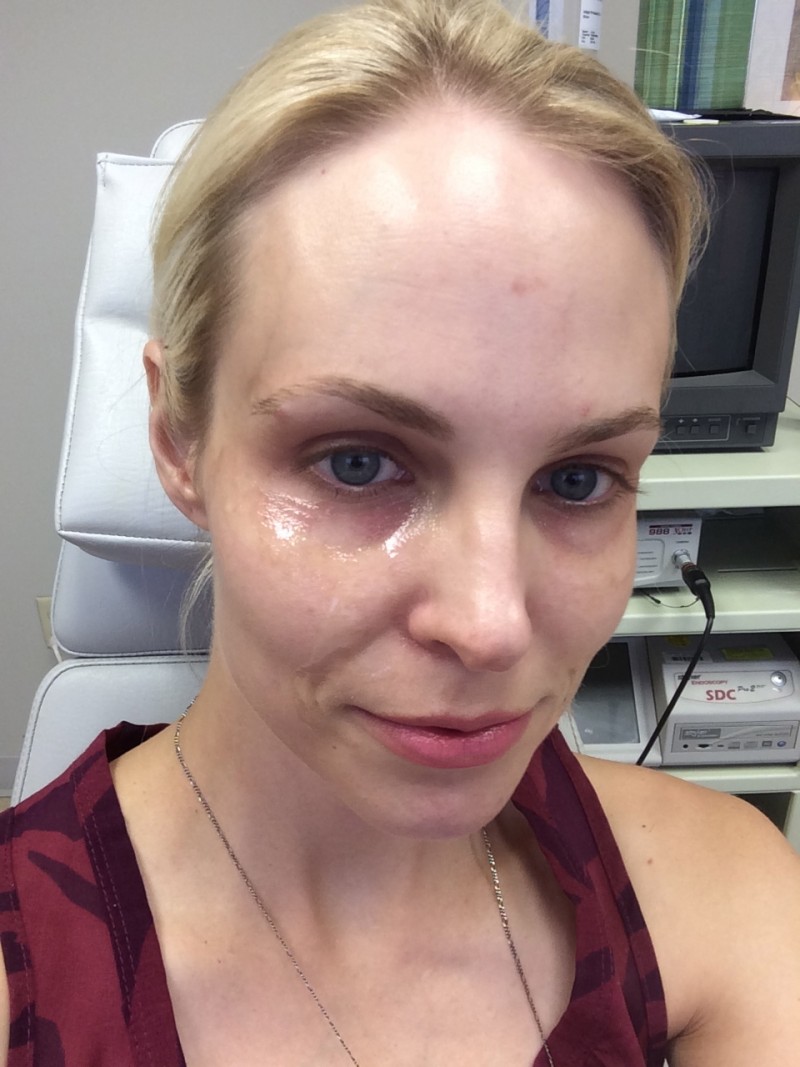 However a year later I consulted with another well-respected doctor, and she recommended an alarmingly different approach. "Don't ever do that again," she warned. "It looks fine now, but if you get fillers in the nasolabial fold area repeatedly, it builds up over time [i.e. you get it redone before every bit of the previous filler has completely disappeared] and you will start to get that monkey or horsey looking mouth." Instead, she said the new school of thought is to inject larger-moleculed filler, like Voluma, in the upper cheek area and near the temples because the sagging is caused from volume loss in your face. If you plump the cheeks and upper face back up, it will pull everything back up where it used to be, reducing the hollows, nasolabial folds, and making that jawline taut again. Her strategy was very convincing, and so I spent a LOT of money (embarrassed to admit how much) on the fillers. It did fix the nasolabial area well, but it still worried me that it would get more unnatural over time as I added to it.
I also felt like the filler looked perfect when my face was at rest, but when I smiled, sometimes in photos I could see a little ridge where the filler was in my under eye trough. Look closely at my eye sockets in the photo below, if you are not too distracted by Evie's extreme cuteness: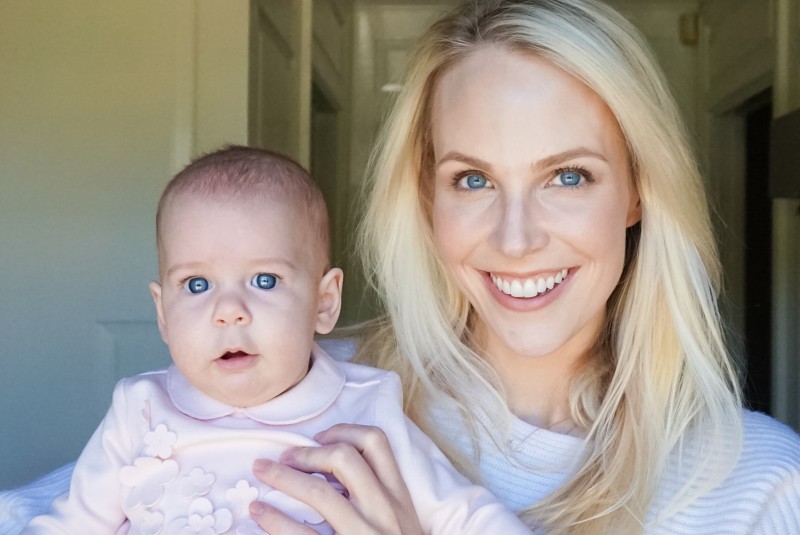 But this is a recent photo, and I have not gotten fillers in over two years, so maybe the ridge is because the fillers have gone away? I looked back at old photos (right after the fillers), but could not find one where the ridge was visible.
Anyway, my new plan is to avoid fillers altogether in favor of Ultherapy, an ultrasound procedure that lifts sagging and builds collagen over a period of months. Let's compare for a moment the lovely visages of our favorite "Friends," Courtney Cox and Jennifer Aniston. Not to detract from either of these beautiful women, but recent pictures of Cox look a bit over-inflated, her cheeks preternaturally shiny and plump, overwhelming her delicate features. Fillers are starting to make everyone look the same, with those identical high cheekbones and weirdly plump temples. Courtney Cox morphs into Jenny McCarthy, morphs into any Real Housewife.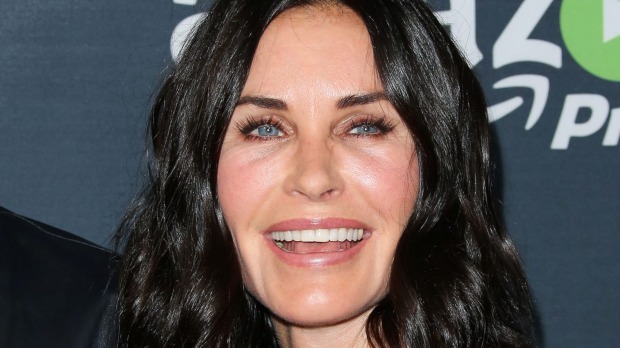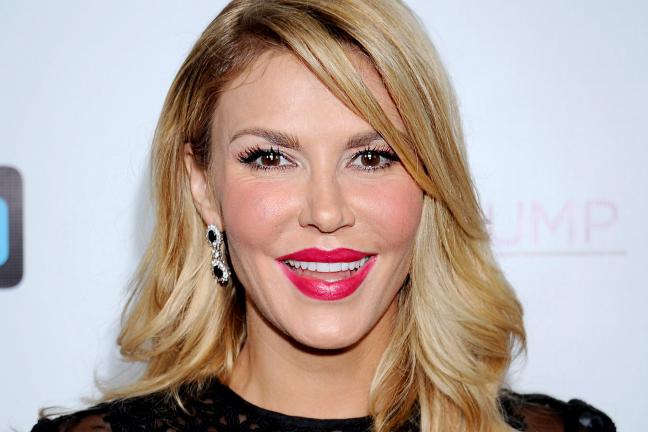 Jennifer Aniston, by contrast, looks a bit more natural, and has publicly admitted to Ultherapy, Thermage and lasers, and has steered clear of fillers (at least that she admits to). Cox has also copped to using Ultherapy (and said that the earliest version of the procedure was super-painful), but it is obvious she is doing fillers as well. And a lot. To be fair, Aniston is 48 and Cox is 52. Actually forget everything I just said, both these women look freaking amazing.
I have not tried Ultherapy myself mostly because it is very expensive (around $3,000, but depends on the doctor– anyone want to comp me for a review on the blog? Pretty please?!?) I am also terrified– I have spent HOURS in a deep dive on the internets, researching potential side effects. For every 100 totally satisfied reviews, there are a few that say it didn't do anything, and then a rare one that has some horrific story about how it melted all the fat in their face. A couple of my friends have gotten Ultherapy and the results were very impressive and noticeable to me. Mostly they looked thinner under the chin, the jaw was tightened up, and they just looked generally younger, but not in the overfilled, plastic surgery Real Housewives-way. Literally just like themselves, but younger, thinner and refreshed. Who doesn't want that??
In Houston for fillers and Ultherapy I recommend dermatologist Dr. Jennie Segal, or plastic surgeon Dr. Angela Sturm.
Bottom line: in my experience, the at-home devices are very effective to reverse and delay facial sagging if you commit to using them regularly, which is a big time investment. It begs the question, how much do you really care? You have to want it. But if you are lazy and money is no object, Ultherapy is the way to go.
xoxo,
@kathleenjenningsbeauty
6 Responses to "What You Can Do About Sagging"
You May Also Like