How to Get Rid of Blackheads
04 • 08 • 2018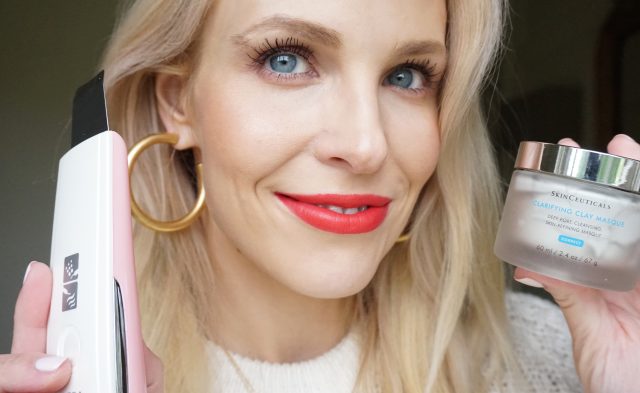 Spolier alert: those Biore nose strips don't work! A few readers have asked about blackheads lately, so I thought I would share my own experience with blackheads and discuss which products have been successful in removing them. I discuss long-term solutions to decrease the occurrence of blackheads, and also strategies for extracting them at home. Here's how to get rid of blackheads:
Long-term Solution
For me, the most effective product to combat blackheads is a retinoid applied at night to a clean, dry face. You can get a prescription for Retin-A or Renova from your dermatologist, or try Differin, which is now available over-the-counter. Retinoids exfoliate the top layer of skin which can trap dirt and oil to form blackheads.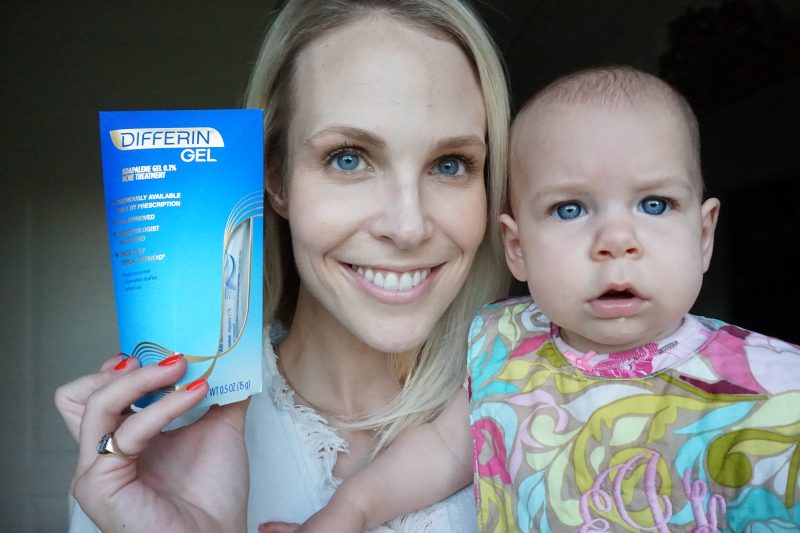 I actually used Retin-A for years, starting as a teenager. I never had blackheads on my face, and in fact did not even understand what they were! Is it a zit? Is it really black?! Ah, youth. Later in my 30s I had to take a break from Retin-A for awhile because of pregnancies, and I started getting blackheads on my nose, particularly in the creases by the nostrils. I attributed this outcropping of blackheads to age, and set about extracting the blackheads in the methods I discuss below. Fast forward to a few months ago, when I started using retinoids again- first Triluma (retinoid + hydroquinone for melasma) and then Veltin (retinoid + clindamycin to help my adult acne), and the blackheads were immediately and dramatically reduced! Probably within a week of starting back on the retinoids. I thought to myself- oh, maybe that is why I never had blackheads all those years! I still get a couple in the creases of my nose, but they are fewer and far between.
Masks and Strips
I've tried those Biore Pore Strips multiple times and darned if I don't get even one freaking blackhead to come out. Maybe my blackheads are too small or something, but those pore strips do absolutely nothing to remove mine.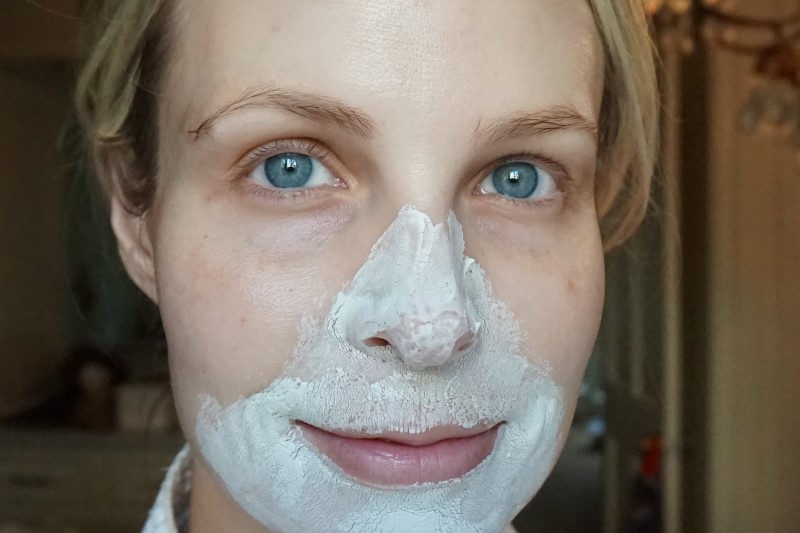 I have had some success with a few clay masks. As the clay dries and hardens, it pulls off some surface dead skin and some of the trapped oil and sebum goes along with it. When I see a crop of blackheads on my nostrils, I apply a clay mask as a spot treatment in certain areas like my T-zone that are prone to blackheads. I usually put a more moisturizing mask like GlamGlow Thirsty Mud or Peter Thomas Roth Rose Stem Cell Mask around my eyes, cheeks, and on my forehead to plump lines.
My favorite clay mask for removing blackheads is Skinceuticals Clarifying Clay Mask. My second favorite is Colleen Rothschild Clarifying Detox Mask.
DIY Extractions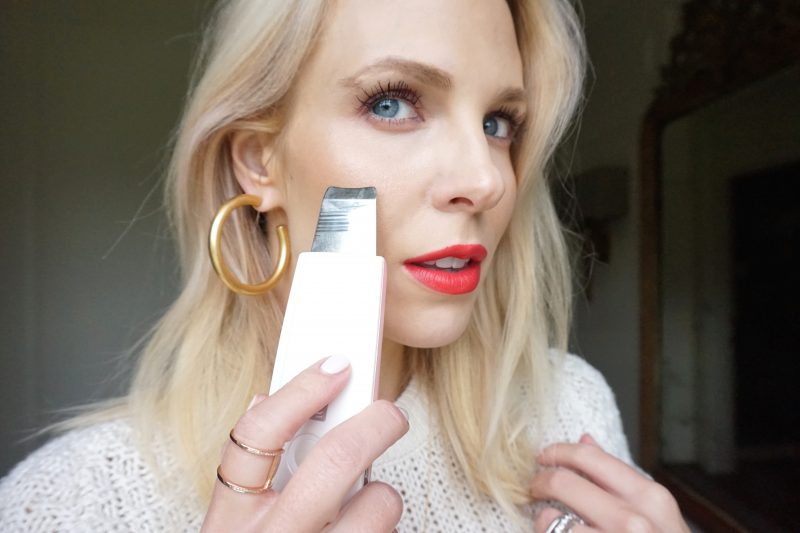 I think technically I'm supposed to tell you not to ever try to squeeze out your blackheads at home. I'm not a dermatologist. I'm not even an aesthetician. I am just a mom holding myself out on the internets as having some kind of skincare expertise. So I'm not responsible for your pores and please take my advice with a grain of salt. Anyway, I totally squeeze blackheads when I see them, and I think I can do it on myself better than any facialist has been able to. In my opinion, facials feel really nice, but they don't make a huge difference for me in removing my blackheads.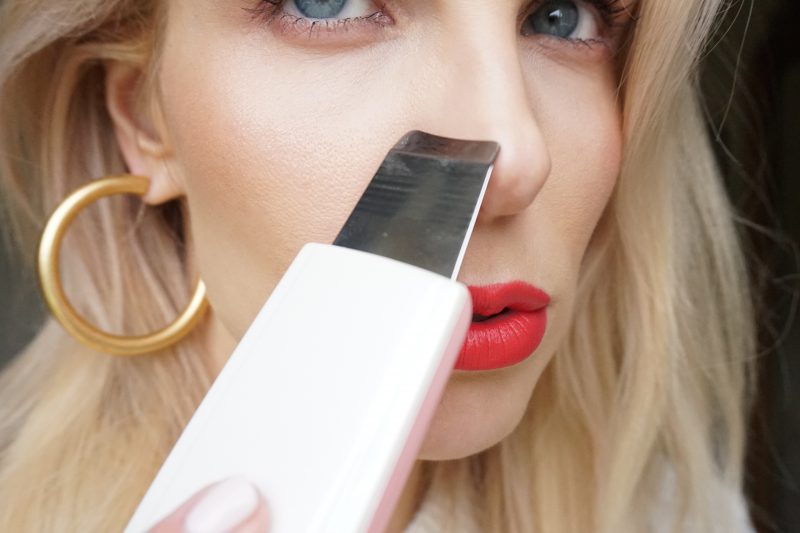 I did have a facialist one time who used an ultrasonic skin spatula to remove blackheads. Lo and behold, ultrasonic skin spatulas are available on Amazon for $35, so I bought one for myself. I have had some success using it- if you can hit the pore just right, it makes the gunk wiggle out in one swiggly, satisfying ribbon (sorry, that was super graphic). But sometimes I can't make the blackhead budge with the ultrasonic scrubber. In that case I resort to my needle nose tweezers or my [clean] fingernails. You have to be careful with the tweezers or your nails- the key is to try to squeeze the pore without breaking the skin.
Hope my advice helps explain how to get rid of blackheads! To recap, first line of defense is starting a retinoid. Second, spot treat your blackheads with a clay mask. And if that doesn't work, go in for the kill.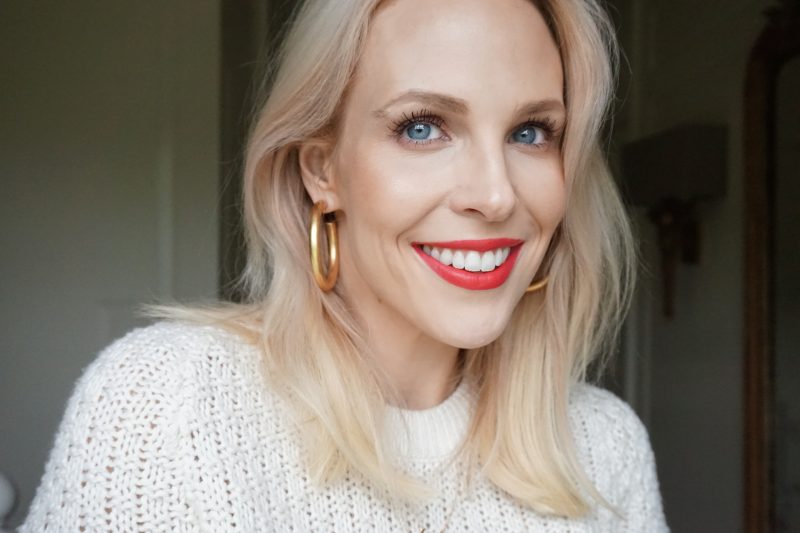 PS the chunky hoop earrings in the post are from Madewell and my lipstick is Physician's Formula. Mascara is Benefit Bad Gal Bang (which is way better than the original Bad Gal mascara!)
xoxo,
You May Also Like