Kiehl's Micro-Dose Retinol Serum Review
09 • 15 • 2021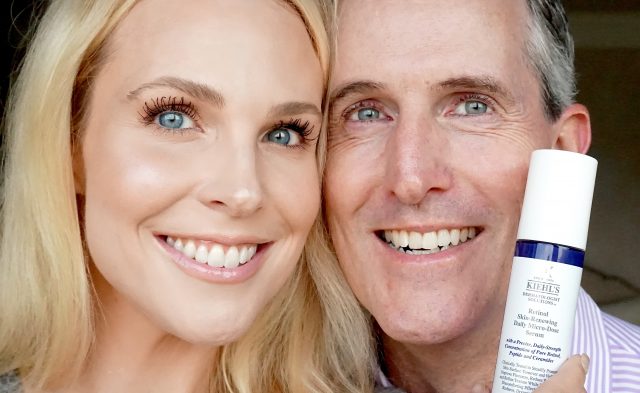 By popular demand, we have another James beauty review! Kiehl's reached out to me about trying their new Micro-Dose Anti-Aging Retinol Serum with Ceramides and Peptide and I thought my husband James would be the perfect candidate. Read on for our review!
Disclaimer
Kiehl's compensated me to write this post. I may or may not share that compensation with James. :)
Review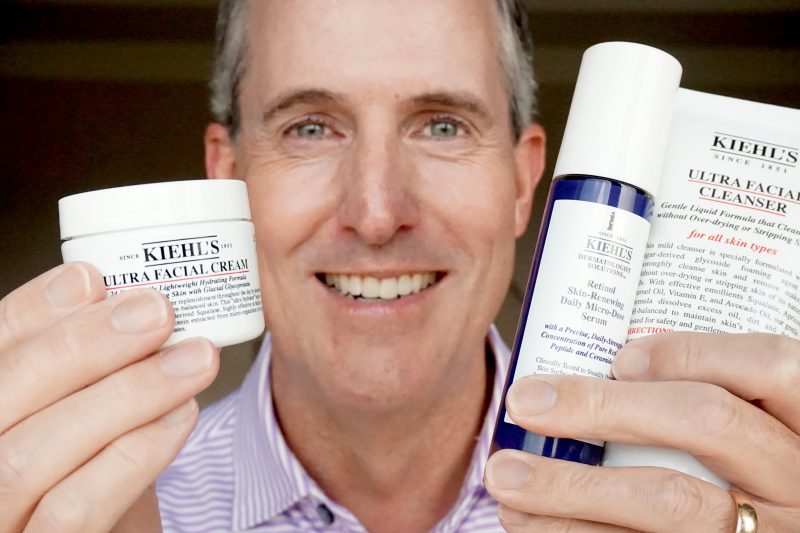 I have used a prescription retinoid for years and firmly believe that retinoids/retinol are essential in one's skincare routine to help reverse signs of aging. I have wanted James to incorporate a retinol into his routine, but we were concerned about the potential redness and irritation that retinol can cause. Kiehl's new Micro-Dose Retinol Serum is formulated with Ceramides and Peptide to promote gentle skin turnover to improve skin texture while minimizing redness, dryness or peeling.
A self-described "Kiehl's guy," at night James had been cleansing with Kiehl's Ultra Facial Cleanser in the shower, and then applying the barrier-repairing Ultra Facial Cream before bed. This has been such a great combo for his sensitive, rosacea-prone skin, but I wanted him to add in some anti-aging active ingredients to help plump fine lines. On August 1st, James started using the Kiehl's Retinol Serum religiously on just one side of his face before his Ultra Facial Cream. I even put the bottle in his sink so it would be impossible for him to forget his retinol step! He said it "absorbed quickly" and "felt nice."
After 4 weeks James and I both agreed that on the side of his face where he used the Kiehl's Micro-Dose Retinol Serum had less-deep wrinkles. The skin itself had improved tone and firmness. Most importantly, James had zero redness, dryness or flaking. Click the link below to watch our full IGTV review. Spoiler alert: James said "it's good."
{IGTV link}
xoxo,
@kathleenjenningsbeauty
You May Also Like