This Cream Made My Lines Disappear Overnight
01 • 14 • 2014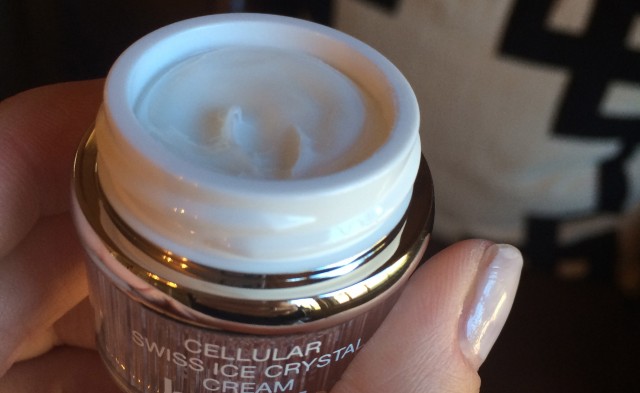 Holy SWAG! Check out the deluxe samples of luxurious La Prairie Cellular Swiss Ice Crystal Cream and Dry Oil that I scored at a Saks event yesterday. I had no intention of blogging about them so soon, but then I tried the cream on my face last night, and it made the parentheses lines around my mouth DISAPPEAR overnight! Whoa. La Prairie, you officially have my attention. Here is my La Prairie Ice Crystal review: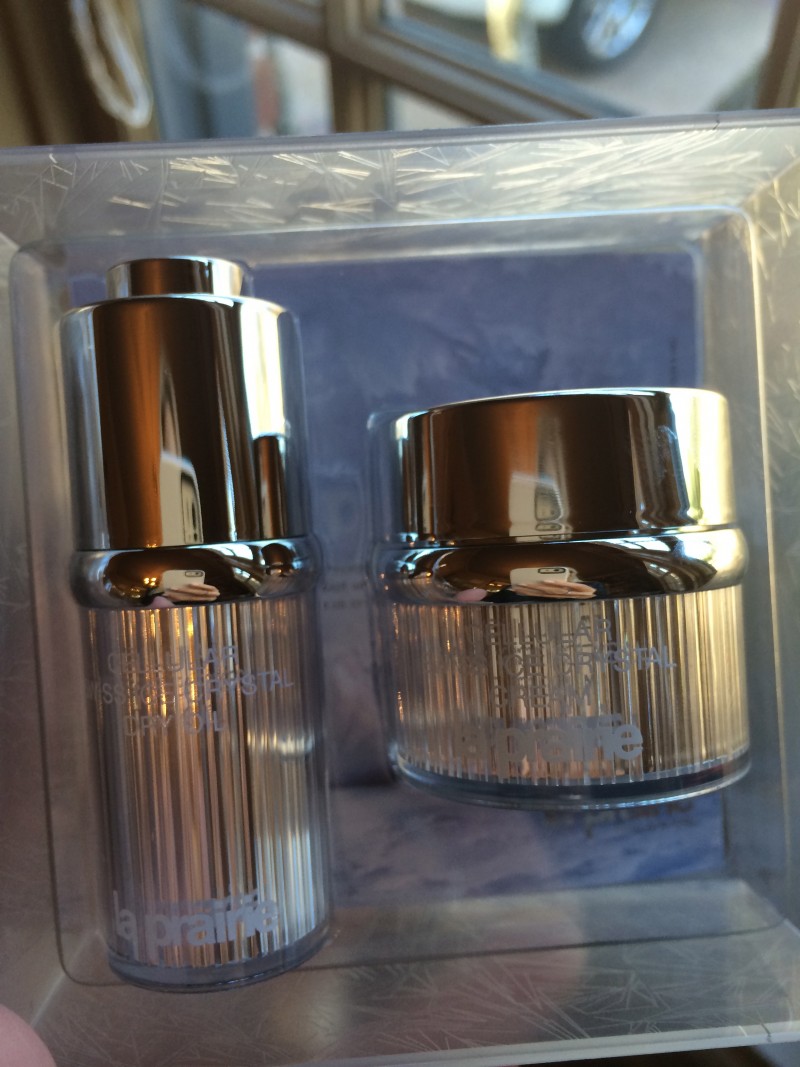 ***PLEASE support my business and download BeautyNow: a FREE iPhone app that is the best way to book beauty appointments!!
La Prairie's new Ice Crystal line launched January 27, 2014 (now available for purchase at Saks and Neiman Marcus). The ground-breaking technology? The Ice Crystal collection employs a unique plant extract harvested from "survivalist" plants and algae high in the Swiss Alps. The extract from these hearty plants aids skin cell renewal and creates a "reservoir" of moisture that your skin can draw from throughout the day/night. The increased moisture delivery improves the look of fine lines immediately, but also helps your skin better protect itself against ongoing environmental stressors that accelerate the aging process.
If you're like me, you don't care how it works– just show me the BEFORE and AFTERS already! So here is a 'Before' and immediately 'After' where I mixed the Ice Crystal Cream and Dry Oil together and applied to the back of my hand. I think the improvement in wrinkles, pore size, and overall smoothness is pretty obvious:
As far as my face, over the past year I have developed little fine line "parentheses" or smile lines near my nasolabial folds that don't go away when I quit smiling. I'm not saying they are the worst in the world, I'm just trying to show you photographic evidence that this Ice Crystal stuff really does work. So here is a 'Before' and 'After' photo where you can see the pesky parentheses in the left photo (taken around Christmas to show you a new liquid eyeliner), and then a photo I snapped today, showing you that the lines are gone. The nasolabial fold crease itself is also less prominent.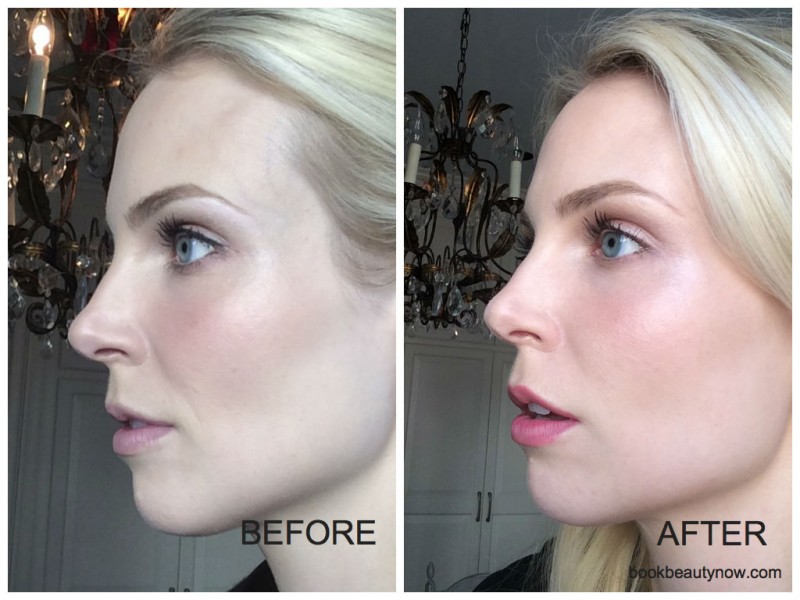 This is ONE application, people! Who knows what will happen if I use up the whole sample. Perhaps they should rename this the La Prairie "Benjamin Button" Collection.
The difference between the Ice Crystal Cream and Dry Oil? They both contain the proprietary plant extract complex, but the rich-but-not-greasy gel-Cream adds hyaluronic acid, peptides, and light-reflecting agents. The sheer, weightless Dry Oil contains the plant extract plus pure oils like sweet almond, jojoba seed, sea buckthorn berry, rose root and milk thistle.
The La Prairie Swiss Cellular Ice Crystal Cream and Dry Oil will each retail for $300.
xoxo,
@beautynowapp
One response to "This Cream Made My Lines Disappear Overnight"
You May Also Like