Luxury Gift Guide 2017
11 • 19 • 2017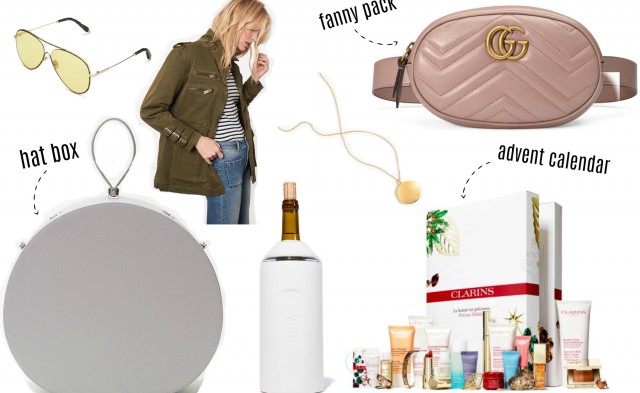 I'm still working on this year's beauty gift guide (waaaaay overthinking it), so in the meantime I thought I would daydream about what I personally want for Christmas. By no means do I expect to get any or all of these things, but this is indeed my real-life wish list. So, James, take note. And, given my expensive taste, let us dub it the luxury gift guide 2017:
Gucci Belt Bag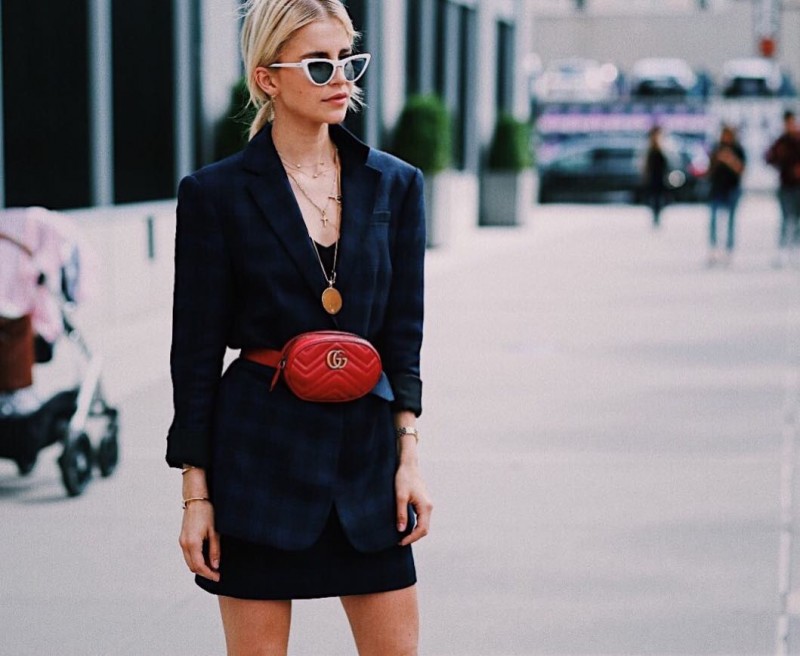 Let's call this Gucci Marmont Belt Bag what it is, which is a *fanny pack.* But a cool fanny pack. Bloggers more fashion forward than I are wearing them with jeans, a top and sneaks, but also over dresses and to belt a long cardigan. Genius! I just can't decide if I should get the black one or the rose beige one (*Update: the belt bags sold out in some colors/sizes at Nordstrom, Saks and Neimans but are still available on the Gucci website here. Act quickly!). I'm leaning toward rose pink because it is a similar shade to the Valentino Rockstud cross body I have worn into the ground. The rose color goes well with both black and brown outfits. Or, as I like to say, it goes with nothing, so it goes with everything.
Vinglace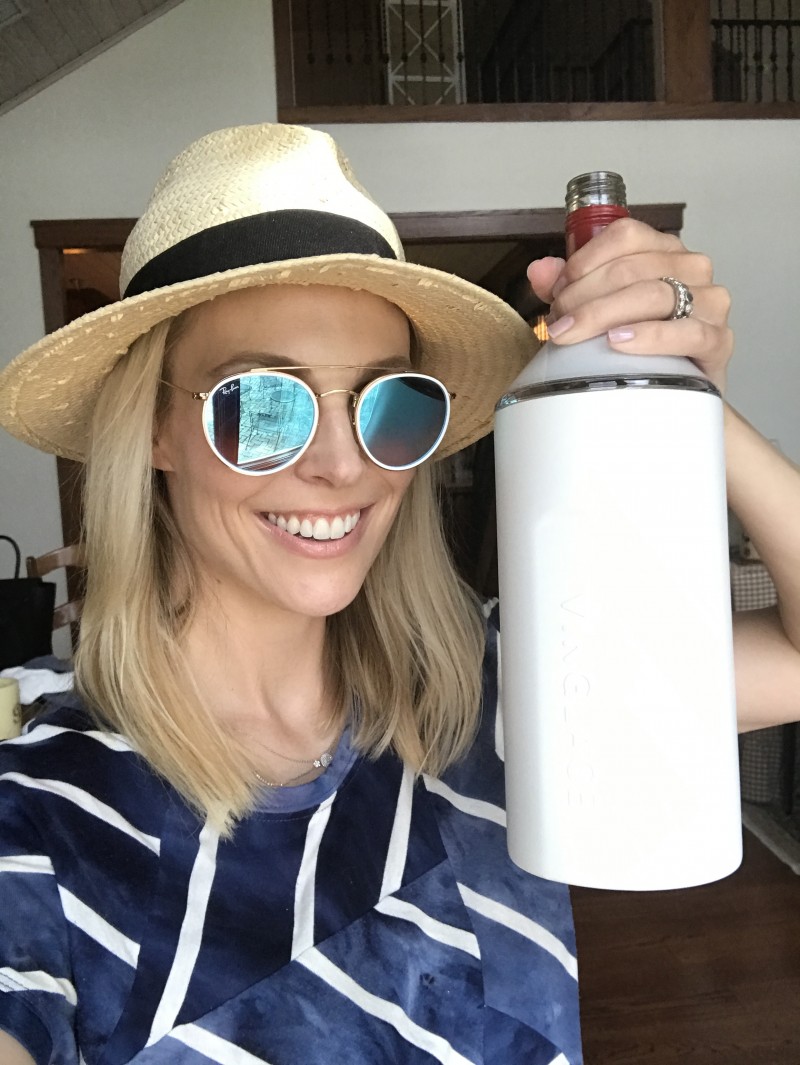 This might be my #1 gift recommendation for 2017, period. The Vinglace is like a Yeti for your wine bottle! I can't believe something like this did not exist before. Yes, there are other brands where you have to pour your wine into an insulated container. But with the Vinglace, you set your whole wine bottle inside the container and the double-insulated walls keep the bottle cold for hours! Even poolside on a hot summer day, there's no bucket of ice needed for your #roseallday. I gave a Vinglace to a friend as a hostess gift when I stayed at her fancy farm for the weekend, and now I need one for myself. *Update: Ugh, goop just sold out of the Vinglace. But I heard they are restocking soon, so I'll keep you posted).
Yellow Aviator Glasses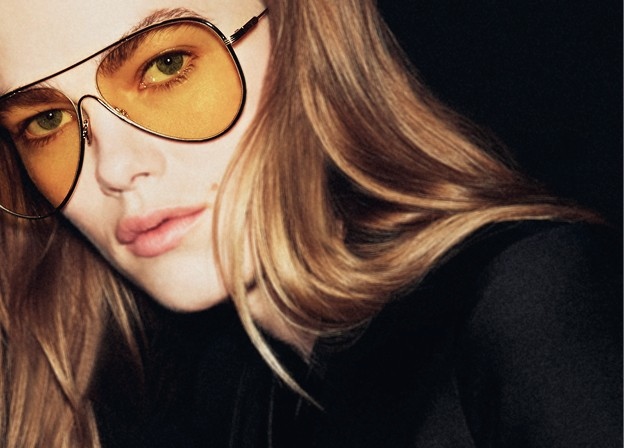 I've gotten it in my head that all my winter outfits need 70s inspired aviator sunglasses with yellow lenses. The lenses should be light and see through, not mirrored. The Victoria Beckham Loop Aviator Sunglasses or the Oliver Peoples Rockmore are the exact vibe I'm feeling. These ASOS yellow aviators are similar and vastly cheaper.
Long Gold Pendant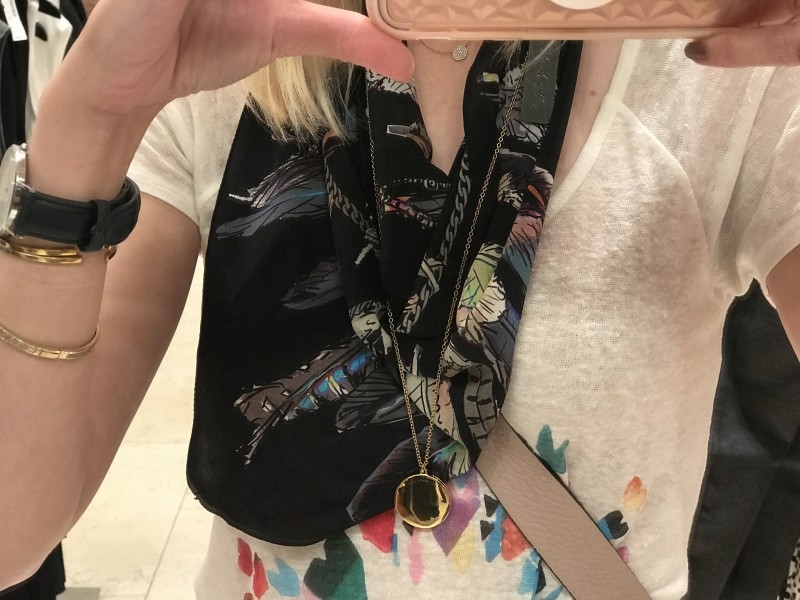 Speaking of weirdly specific, I really want a long gold pendant disc necklace. I'm picturing wearing it over a dark turtleneck sweaters and high-neck dresses and blouses. And it's proven to be more difficult to find than one would think! This gold-filled one from Etsy is the perfect length chain (30″) and size disc. This round locket from J Crew has the right look as well and at $32 is a great price point!
Anine Bing Jacket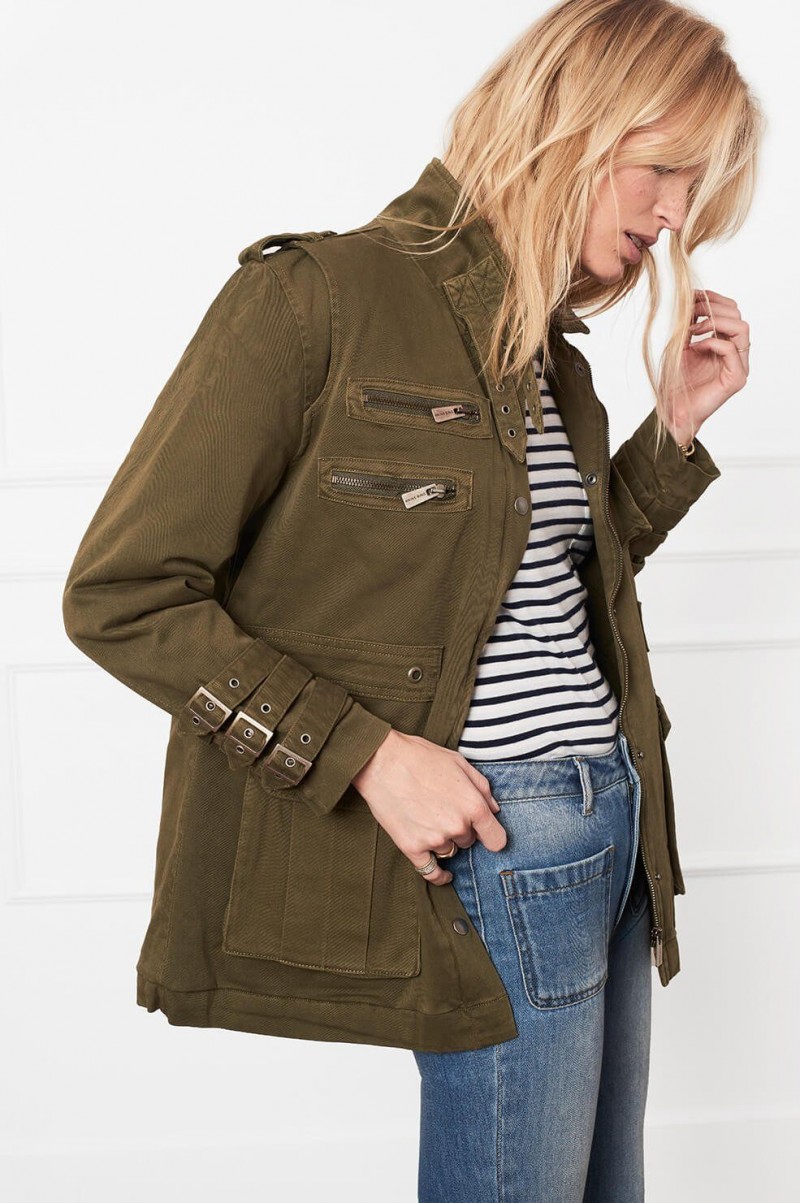 I borrowed a friend's Anine Bing army jacket for an event, and I was hooked! So I was thrilled when I found this army jacket style on major sale on her site!
Clarins Advent Calendar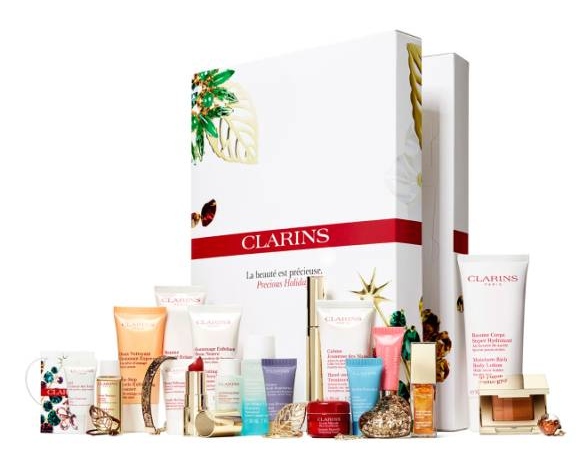 This enormous Clarins Advent Calendar is the only thing beauty related that I want for myself! I wanted it last year as well, but I was too slow and it sold out. If you are a regular blog reader then you know I'm a huge fan of Clarins products (in particular the amazing depuffing mask, the bronzing drops, and the UV Plus Anti-Pollution Tinted Sunscreen, a new fave). It is a $218 value for $125, and has full sizes of several of their cult-fave products I have been wanting to try, like the Beauty Flash Balm and the Hand & Nail Cream. My kids get a Lego Advent Calendar, so why shouldn't Mom have a little surprise every morning in December too? #treatyoself
Freya Hat Case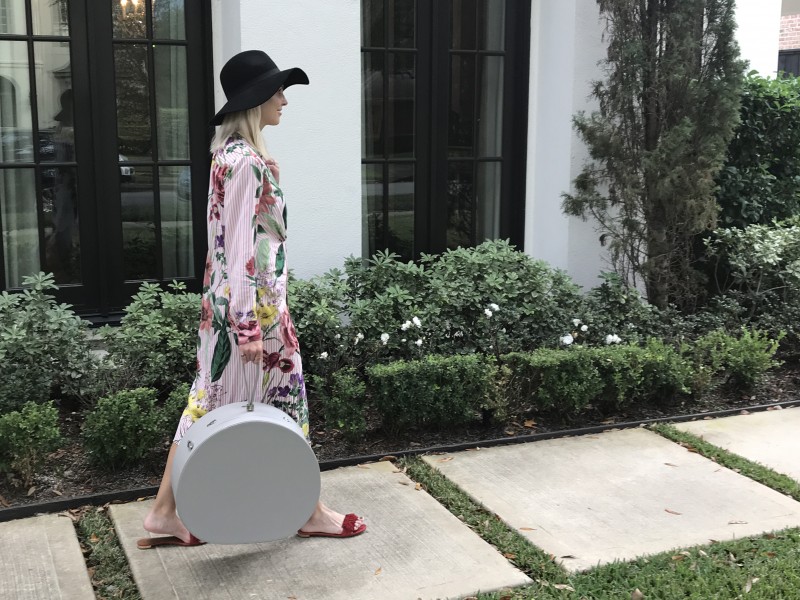 If anyone needs a hat case, it is I, since I am rarely without a hat to protect my skin. I am obsessed with the idea of the hatbox, a throwback to an era when travel was more glamorous and civilized.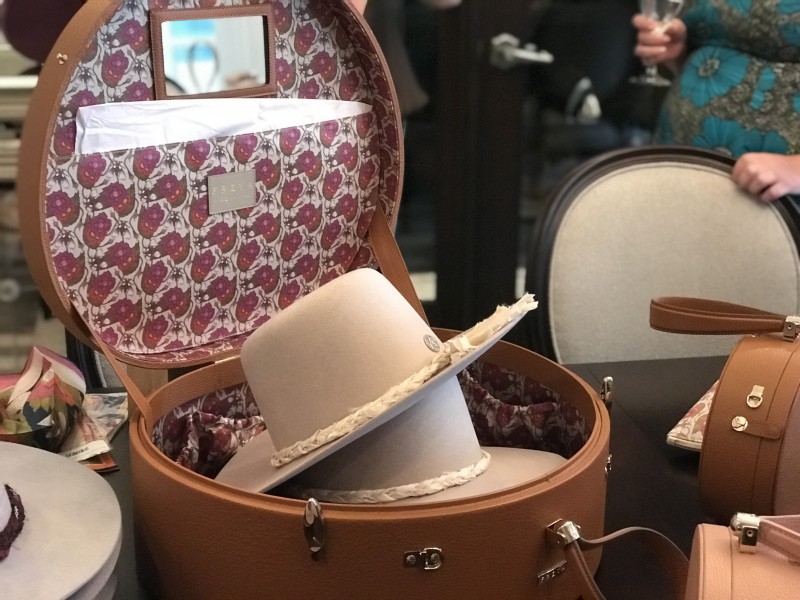 The Freya Poppy Hat Case is beautifully made and thoughtfully updated for our modern lives, with space for your laptop and other essentials. All the trendy, social gals in Houston are sporting Freya's Mini Poppy as a cross body bag. I really want one in mustard yellow, but not sure I can justify both!
Merry Christmas to me!
xoxo,
You May Also Like