Nordstrom Cyber Sale Deals
11 • 27 • 2019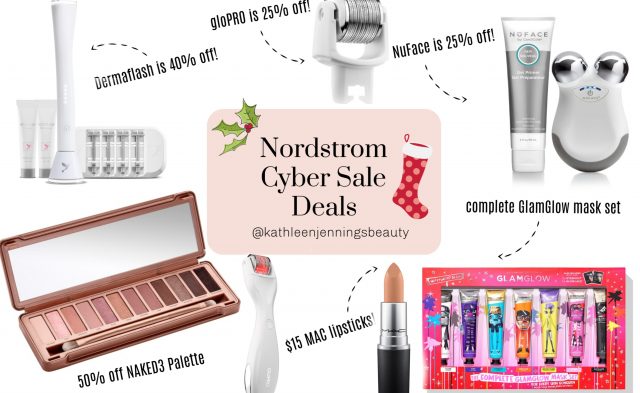 The Nordstrom Cyber Sale is here! There are crazy deals on some of my favorite beauty products and brands, up to 50% off! Plus during Cyber Week (until 12/2) Nordstrom gives you a gift card when you spend a certain amount (i.e. spend $100 cumulatively and get a $25 gift card; all the way up to spend $400 to get a $100 gift card!) Here is my guide to the best of beauty during the Nordstrom Cyber Sale:
Disclaimer:
Nordstrom compensated me to write this post. I only accept sponsored post opportunities from multi-brand retailers that allow me to select the products I feature and the subject matter of my post.
The products in the collage below are clickable/shoppable! Or read on for a description of all my Nordstrom Cyber Sale picks:
I swear by my gloPRO at-home microneedling device for fine lines and boosting collagen, and it is 25% off! The gloPRO replacement head is also on sale 25% off. I usually get a replacement head for my mom for Christmas because I bought her the gloPRO originally so I feel like the replacement head is a nice gesture.
I know your next question: how often should I replace my gloPRO head? It depends how frequently you use your gloPRO. The manufacturer says to replace the head "every 3-4 months with regular use." Since many times I only use my gloPRO once a week, I go about six months. But I really just replace it when I feel like it isn't as "pokey" as usual.
The Dermaflash Glow in a Flash Set is 40% off! I use my Dermaflash once every two months or so to remove the peach fuzz on my face. Most of us get peach fuzz  all over our faces as we get older and it prevent your makeup from going on smoothly.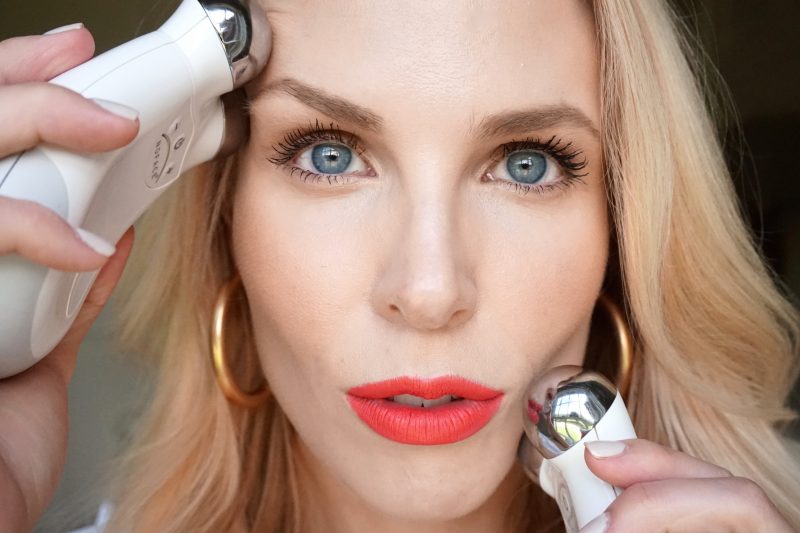 All NuFace, including my beloved NuFace Mini is 25% off. I've been wanting to try their newest release, the NuFace Fix, which is supposed to temporarily help fine lines (as opposed to the NuFace Mini which targets sagging). I actually turned down a sponsored post awhile ago that would have gifted me the NuFace Fix plus a hefty payout but it didn't follow my standard sponsorship policy so I had to decline. But I do really want to try the Fix, so I should probably pick up the NuFace Fix at 25% off.
MAC lipsticks are $15. It includes cult-favorite nude shades like Blankety and Half-and-Half, as well as a personal fave cool-toned pink statement lipstick- Saint Germain. Plus there is a 5-pc MAC gift with any $50 MAC purchase!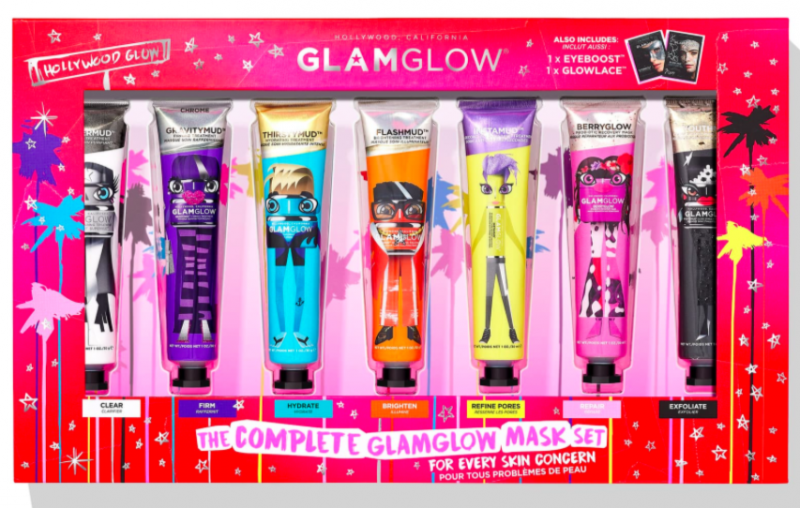 The Complete GlamGlow Mask set that I posted about a few weeks ago is 20% off. I am a big fan of the GlamGlow masks: the ThirstyMud (aqua-colored jar) is probably my #1 pick for hydration masks. I also love the black YouthMud as more of a pore-tightening, adding radiance mask before an event.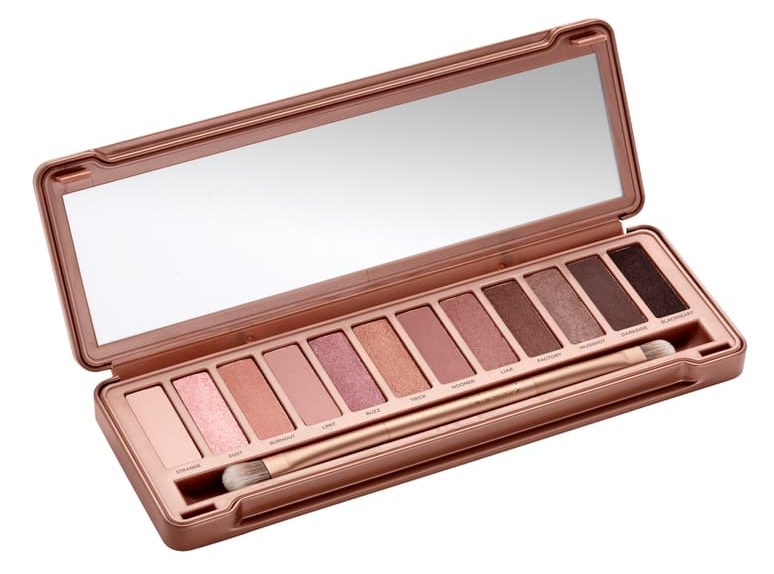 The Urban Decay Naked3 Palette is 50% off. I think Urban Decay has the most pigmented, highest-quality eye shadows on the market! And all their Naked Palettes contain very wearable shades. This would make a great gift!
Happy Thanksgiving and happy shopping!
xoxo,
You May Also Like