The Best Dark Circle Corrector
09 • 25 • 2016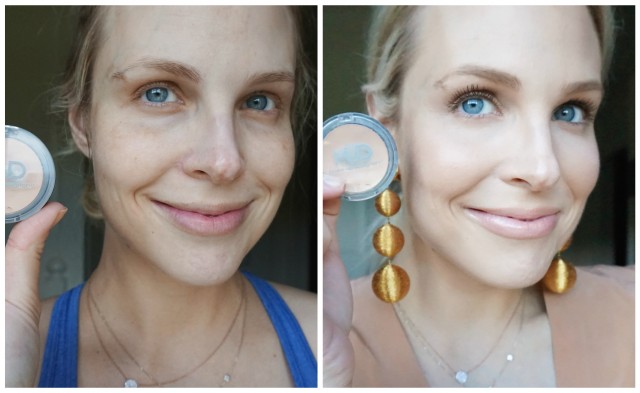 If there's one thing I'm an expert on, it is under eye concealers and their lesser-known yet more effective cousin, the dark circle corrector. Under eye circles have always been my main skin issue due to heredity, allergies, and, most recently, pregnancy-induced insomnia. I'm not kidding when I say I've tried concealers and correctors from every single major line of cosmetics, so I consider myself well-qualified to declare one the very best. Read on to find out my pick for the best dark circle corrector:
The Best Corrector on the Market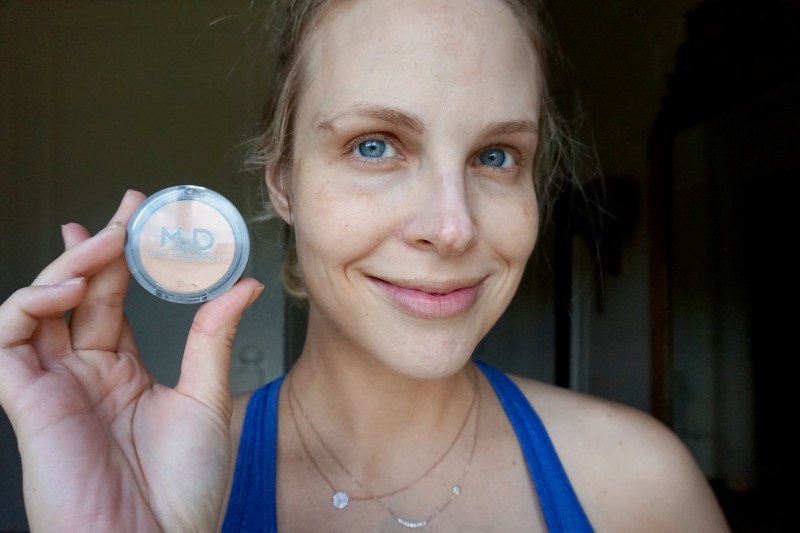 A brand I'd never heard of before, MUD [Make-Up Designory] is the best dark circle corrector I've ever tried– I swear it's like stage makeup for covering the darkest of under eye circles. I discovered it at my hair salon, Studio A Salon in Houston, but it is also available on Amazon (I use the shade "Blue Corrector 1").
What is a corrector?
Yes, you do need both a corrector and a concealer to effectively cover under eye circles. A corrector has a pink or peach undertone to cancel out the blue or green color of those offensive circles, and goes on underneath your concealer. While it seems like an extra product and step, I promise you corrector will make a HUGE difference in making your under eye circles disappear as opposed to concealer alone. In fact, often if I'm in a hurry I only apply my corrector– that's how well this one works.
Lest you think I didn't do my research, consider this non-exhaustive list of the cult-fave correctors I have tried:
—Bobbi Brown Corrector (my 2nd favorite that I used until I found the MUD. Creases slightly more than the MUD, creamier and not quite as opaque). And in case you were wondering, the Bobbi Brown corrector in the little pot has better coverage than their Tinted Eye Brightener, and recently released Retouching Face Pencil)
—Pixi Undercover Crayon in Perk Up Peach
—NYX Dark Circle Concealer (my pick for best budget/drugstore corrector, although very difficult to locate except online)
—Wet n Wild Correcting Palette (not bad actually for $4)
—Smashbox Color Correcting Stick in 'Look Less Tired [Light]' (my favorite of the pencil color correctors)
—Tarte Colored Clay CC Undereye Corrector
—Becca Under Eye Brightening Corrector
—YSL Touche Eclat Neutralizer Color Corrector
—Sephora Bright Future Color Corrector
—Maybelline Instant Age-Rewind Dark Circles Eraser (Neutralizer)
—Laura Mercier Secret Camoflauge (I've loved this concealer since high school, but I'm not a huge fan of the "corrector" half of this classic duo)
—Mally Perfect Prep Under Eye Brightener
—Stila Correct & Perfect All-in-One Palette
And I'm sure some others I can't remember. Phew!
How to Apply Corrector:
You should apply corrector and concealer AFTER you apply your foundation. In these photos I am bare-faced applying the MUD Corrector, but this is for demonstrative purposes only. In real life the order of application is first It Cosmetics CC Cream Illumination (in 'Light'), then MUD Corrector, and then Nars Radiant Creamy Concealer in Vanilla.
Here's my 'Before' photos showing the kind of epic under eye circles and melasma I'm dealing with: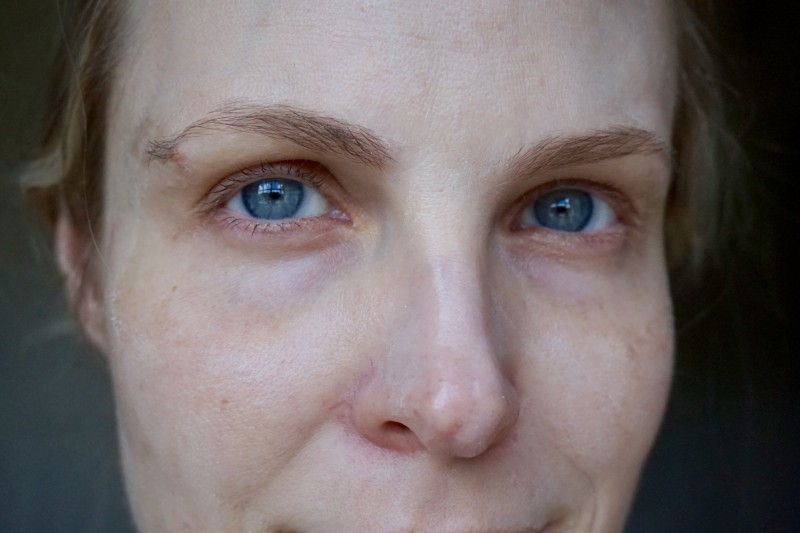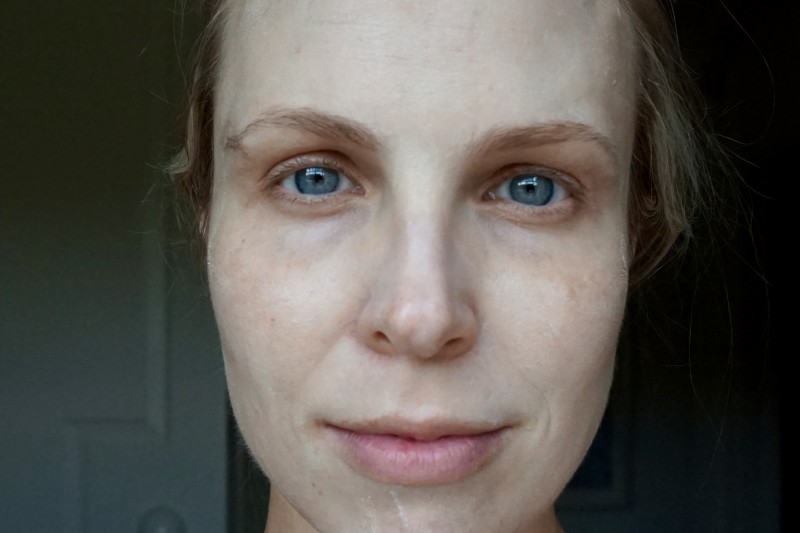 I apologize for the general nastiness of my hair in these photos, but I wasn't about to reshoot the whole post. #38weeksandlazy
Anyway, tap on the MUD corrector with your ringfinger just on the darkest parts of your circles– for me, that is the inner eye socket area. You can see how opaque and fantastic the coverage of the MUD is in this photo: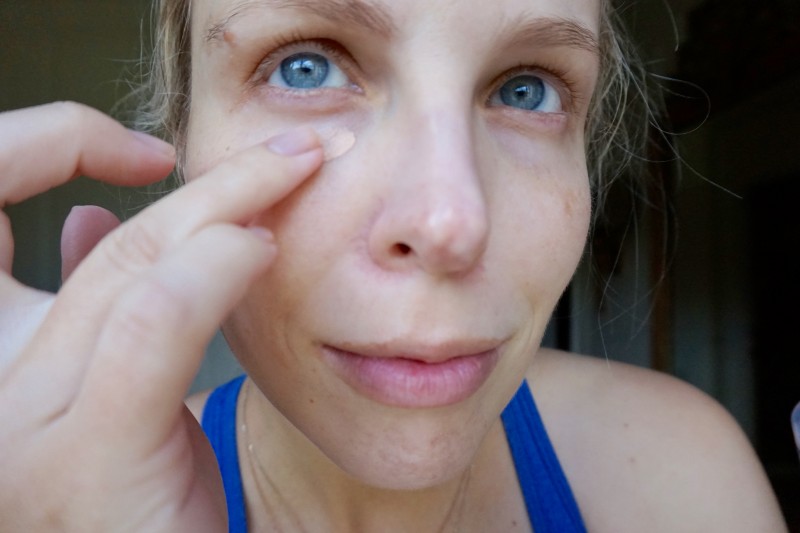 Keep tapping with your forefinger to blend, do not rub it in or your coverage will dissipate. It's ok if it is not completely blended in because we are going to dab concealer on top of it. Look how well the MUD corrector alone covers my under eye circles (on just the eye on the left):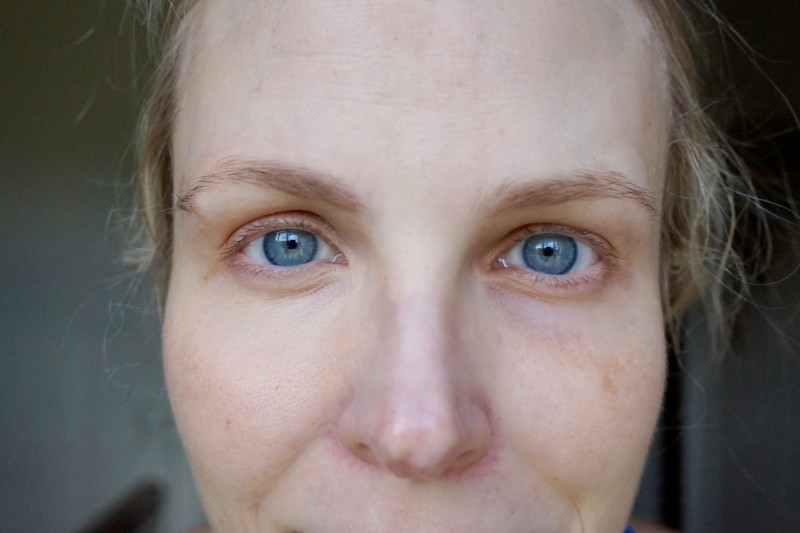 Now I layer my longtime fave concealer, Nars Radiant Creamy Concealer (in shade Vanilla) on top. I have tried darn near every concealer out there, and continue to try them as new ones are released, and the Nars remains my fave.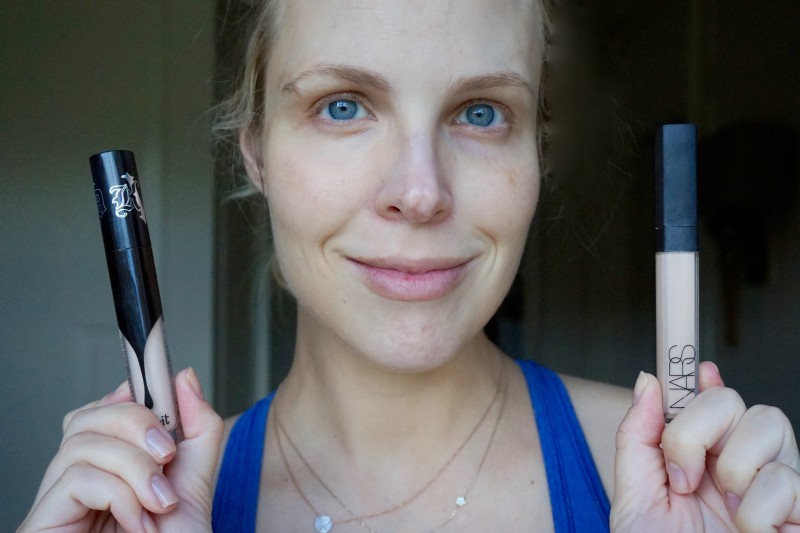 An aside about the new Kat Von D Lock It Concealer I'm experimenting with here: it is way better than the brand's previous concealer formula, and I was actually pretty impressed with it. It is definitely a thinner formula than the Nars, and seems more versatile (e.g. covered redness around my nose pretty well, whereas the Nars is too creamy to last in that area). But for me, the Kat Von D did not cover *quite* as well. However if you switched from the Nars to the Urban Decay Naked Skin concealer because you liked the thinner formula, try the Kat Von D because it is thin like that, but the coverage is better than the Urban Decay.
Use the wand (or your forefinger) to dab on the Nars Radiant Creamy Concealer. Then, without blending in, I let the concealer just sit there (a technique called "baking") for a minute while I apply bronzer, get dressed, do my hair, or whatever. Try this method with the Nars (although it does not work well with every concealer). After a minute or so, lightly tap with your forefinger to blend. Do not rub! It will just shift around your expertly-placed concealer and ruin your coverage. Just be patient and keep lighting tapping– it will blend in eventually.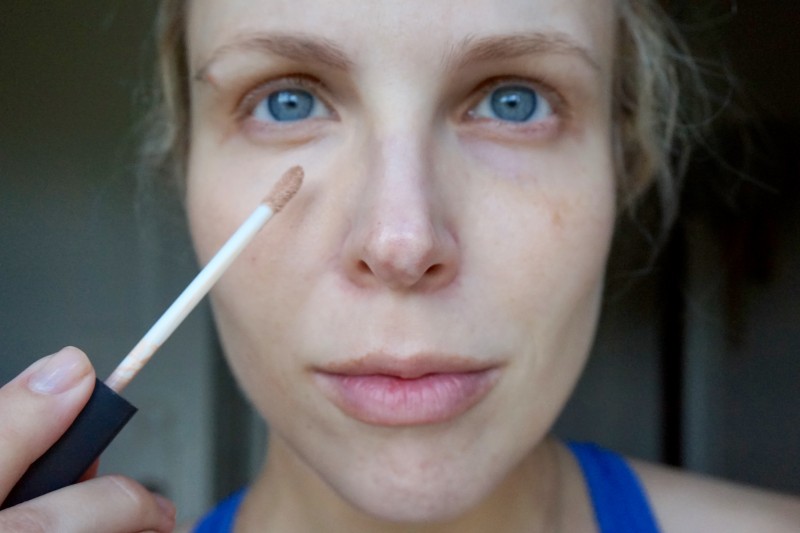 Lightly tap on powder to set your concealer. Warning: do not be too aggressive with your powder brush! Lightly dab powder on top or you will disturb the concealer. My favorite setting powder is the Stila Baked Illuminating Trio, but the dispenser is a pain and I think it is being discontinued because I can only find it one place online. Nothing can match the Stila's Instagram-filter like quality though! I wrote a whole post about it here. An alternative I like is the It Cosmetics Bye Bye Pores (I prefer the pressed powder because the loose powder container is very messy). Bye Bye Pores is not illuminating or shimmery like the Stila, but it is a good, non-drying powder for your delicate under eye area.
Here is an 'After' photo showing the MUD Corrector + Nars Radiant Creamy Concealer on one eye: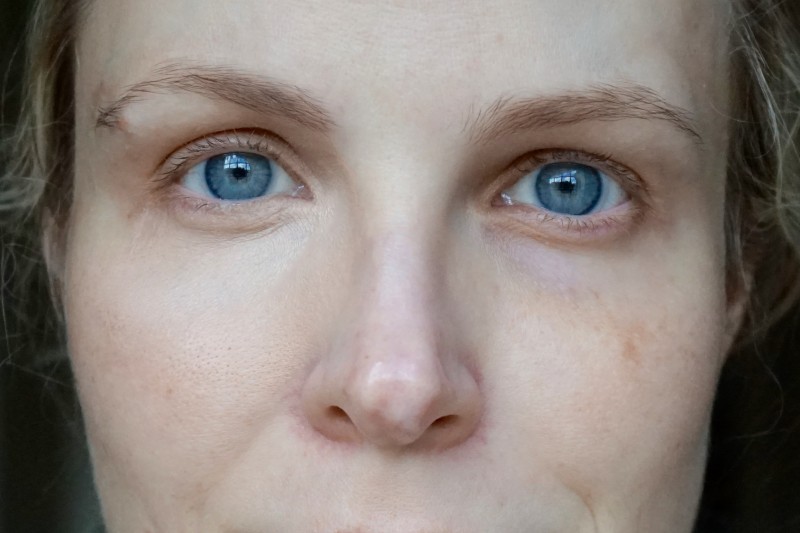 I hope I have proved to you how phenomenal the MUD Corrector is! I have mentioned it off-hand in posts a couple times, and a few eagle-eyed readers who have purchased it have all professed their undying love for this product. The dark circle corrector from this no-name brand is finally getting the love it deserves!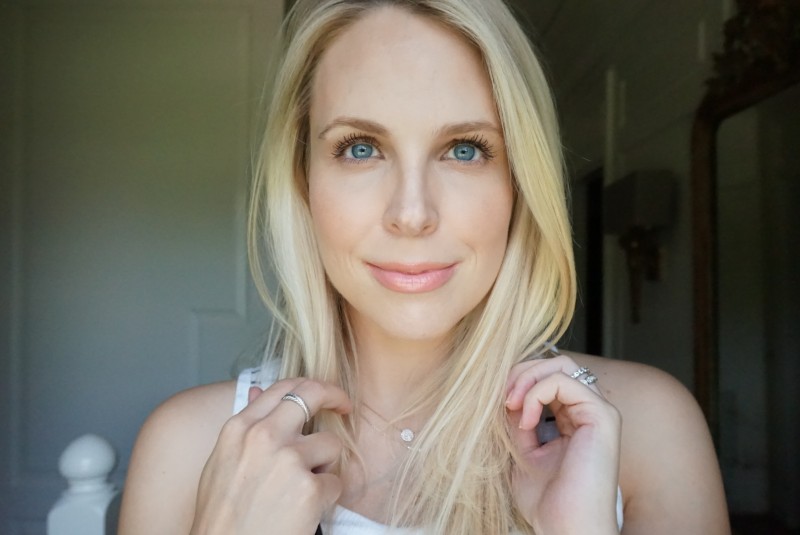 A finished look (no Photoshop!) using It Cosmetics CC Cream Illumination in Light, MUD Blue Corrector 1, Nars Radiant Creamy Concealer, Tarte Park Avenue Princess bronzer (I use the shimmery version, not the matte one), Cover Girl Super Sizer mascara, and Anastasia Lip Gloss in Dainty (LOVE this Anastasia lip gloss! Very different in texture and coverage than any other lip gloss I've tried). The pave diamond disc necklace I always wear is by Andrea Montgomery Designs.
xoxo,
Kathleen
6 Responses to "The Best Dark Circle Corrector"
You May Also Like