Trend: Baseball Cap With Hair Down
09 • 24 • 2013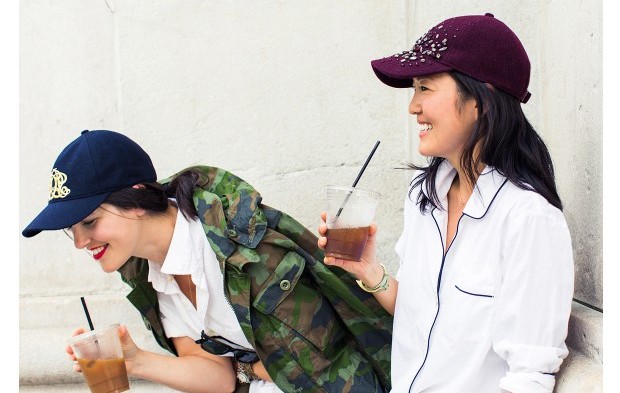 Update your look for Fall with an accessory you almost certainly already own: a baseball cap! I know what you're thinking– how can this possibly be a trend since I already wear a baseball cap in carpool when my hair is too gross to pull off a regular ponytail?
Here's what makes the baseball cap new for Fall: (1) wear it with hair DOWN, and (2) wear it with something other than your fake workout clothes.
Tibi (below) shows the cap with the blazer draped over the shoulders like a cape and pointy white pumps– two other big trends this Fall.
Cara Delevingne, my style-icon of the moment, often sports a hat. Here's the bold-browed model in a logo trucker style:
Cara makes me want a beanie for Fall too! Very 1993 Marc Jacobs for Perry Ellis grunge collection…
The advanced move would be to pair your cap with a skirt, as seen below. I happen to prefer the cap with a mini + slouchy sweatshirt combo as opposed to a midi skirt.
Here I am test-driving Target's take on the baseball cap trend: on the left is a studded army-green felt cap, and on the right is a tweedy trucker-style.
What do you think: cute or too Britney in the K-Fed era?
xoxo,
Kathleen
3 Responses to "Trend: Baseball Cap With Hair Down"
You May Also Like