Nordstrom Anniversary Sale Beauty Picks!
07 • 14 • 2016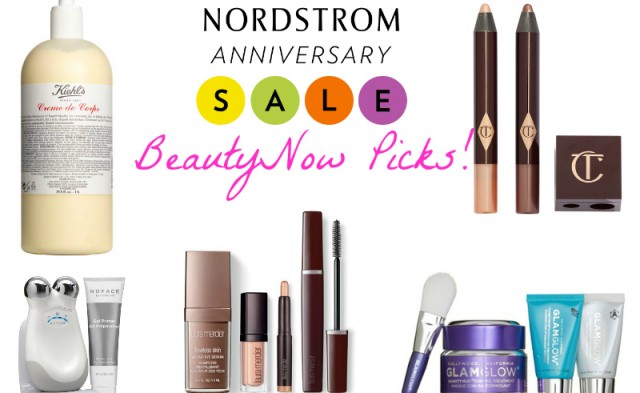 I totally did not want to be another blogger annoying you about #nsale a/k/a the Nordstrom Anniversary Sale. But at a reader's request, I took a look at the Nordstrom site, and lo and behold, there are several beauty faves of mine that are majorly discounted and not to be missed. Here are my Nordstrom Anniversary Sale beauty picks: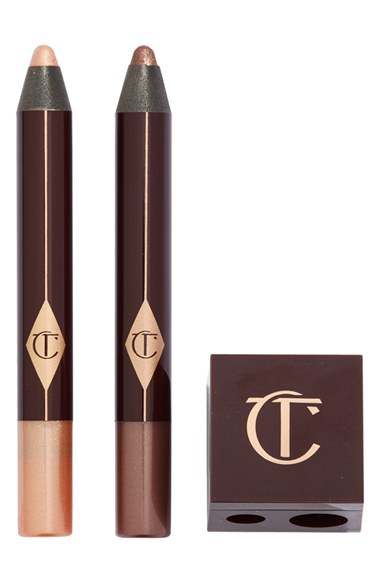 I already own this Color Chameleon Color Morphing Eyeshadow Pencil (in the Champagne Diamonds shade, pictured at left) from Charlotte Tilbury and I LOVE it! It actually lives on my countertop (a coveted spot!) because sometimes I use it alone during the day, or paired with a darker bronze/brown liner for night. It really brings out the blue in my eyes!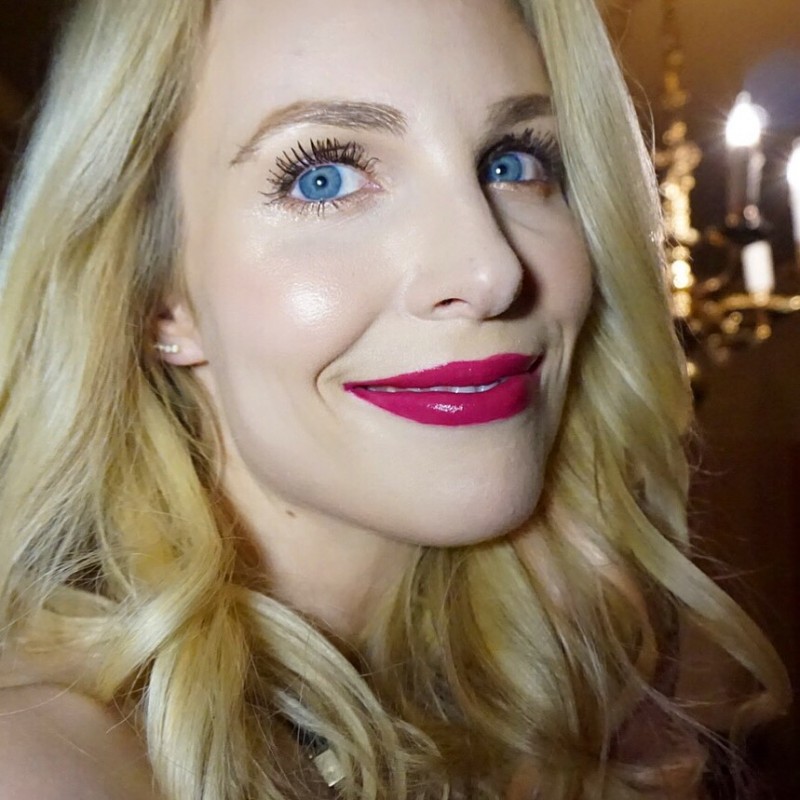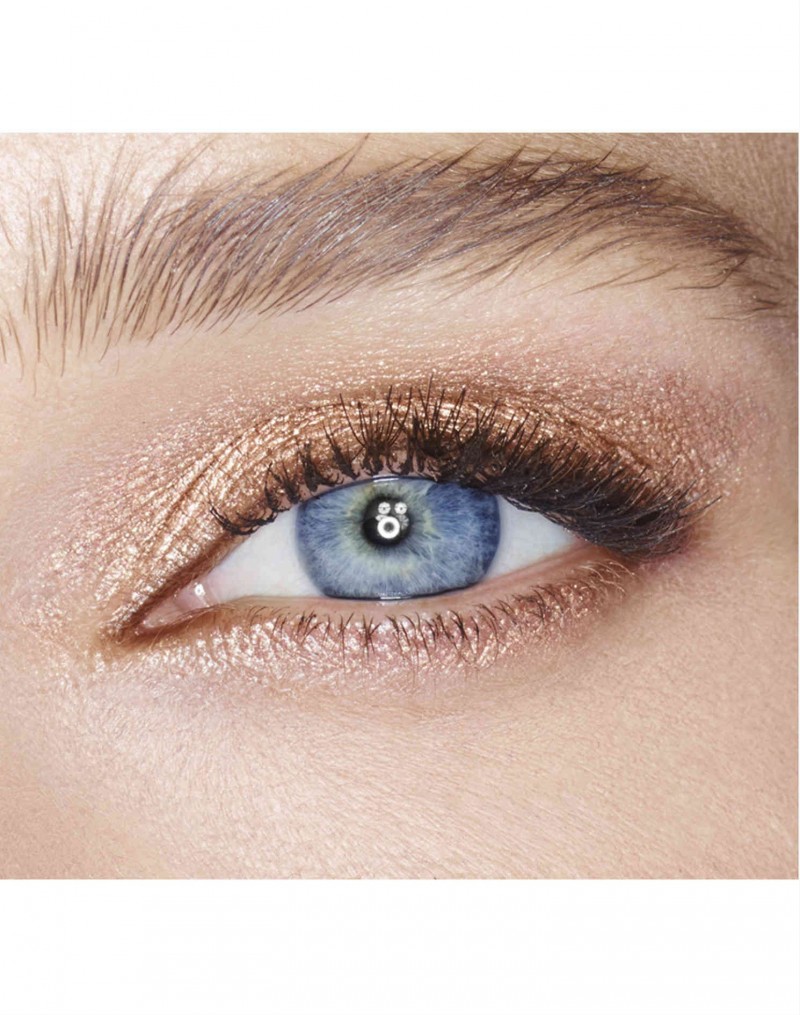 At a party recently I spotted the most amazing amber/bronzey thick liner on my gorgeous auburn-haired friend and she told me it was the Charlotte Tilbury pencil also. I knew it!!! This chubby pencil is all kinds of awesome. So I planned to go back to Nordstrom and buy that shade too, but then I forgot. Until NOW! On the anniversary sale you get 2 awesome shades of the chubby pencil (plus a sharpener, as if that really adds value) for $49 (Value is $61). Normally one of these pencils is $29.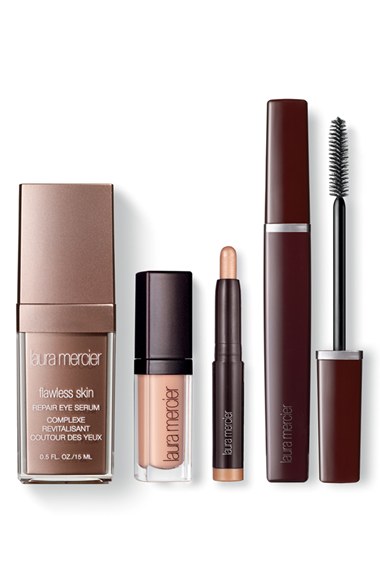 Here's the big deal about this one– the Laura Mercier Repair Eye Serum in this set has been a staple of mine for years now (see proof of this fact in an old post about looking better when you're hungover, ahem, overserved). I use the Repair Eye Serum in the morning because it has caffeine and I think is the only eye cream that actually makes some marginal difference in de-puffing (the Skyn Iceland patches work better if you need some serious de-puffing action). But it does illuminate and de-puff better than any other cream or serum I have tried.
I recently ran out of my beloved eye serum, and have been dragging my feet to repurchase since it is $83. But now you can get the full size eye serum, PLUS all these other products for the exact same price! Totally justifying the purchase. I've never tried the LM mascara, but I do love those caviar sticks (I have several colors– the easiest way to create a smokey eye!), and the lip gloss seems like a neutral, pretty color that would work on anyone. YAY! This is a really good deal.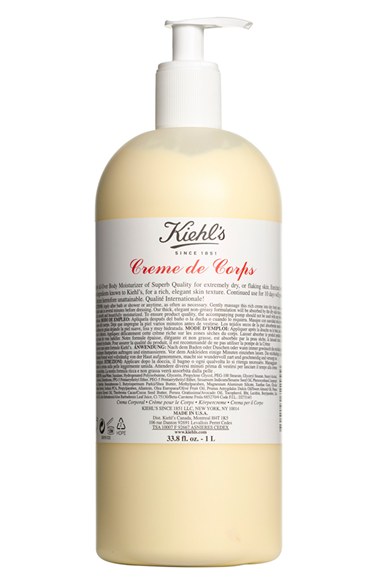 This might be the Nordstrom Anniversary Sale beauty pick I am most excited about. The yellow Kiehl's Creme de Corps is the best body lotion on the market, period. No question in my mind. But I very infrequently actually own a bottle because (1) they usually only sell the Jumbo size at Christmas time; and (2) it is $75. For body lotion! Most of the time it just seems way too extravagant to spend $75 on body lotion, so I only buy it when I'm feeling particularly flush. Merry Christmas to me.
But #nsale has the Jumbo size for $52 vs. $75!!!! $52 is way more palatable. Perhaps you could amortize the cost per use, or per limb. Whatever it takes, you should make it happen because you won't regret this purchase! It is truly the best body lotion out there.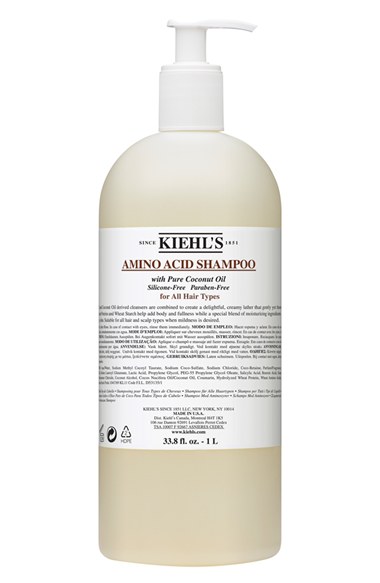 If you are a Kiehl's fan, you will be a very happy with the Nordstrom sale! The Kiehls Amino Acid Shampoo is my current favorite shampoo that lives in my shower and I keep coming back to (…"to which I keep coming back?" Grammar people? Weigh in here, please). The Jumbo size (on sale for $35 vs. the usual $50) will last you foreverrrrrr. It works on all hair types, but for my fragile, fine hair, it is perfect. Leaves locks super-clean, moisturized, yet not weighed down. Fun fact: I discovered the Amino Acid shampoo on my honeymoon– the storied Chateau Marmont in LA has deluxe sample sizes of Kiehl's products in the rooms. Or at least they did back in 2009. PS– the jumbo Amino Acid Conditioner is also part of #nsale, but I actually much prefer the Kiehl's Hair Conditioner and Grooming Aid Formula 133 (not part of the sale, boo).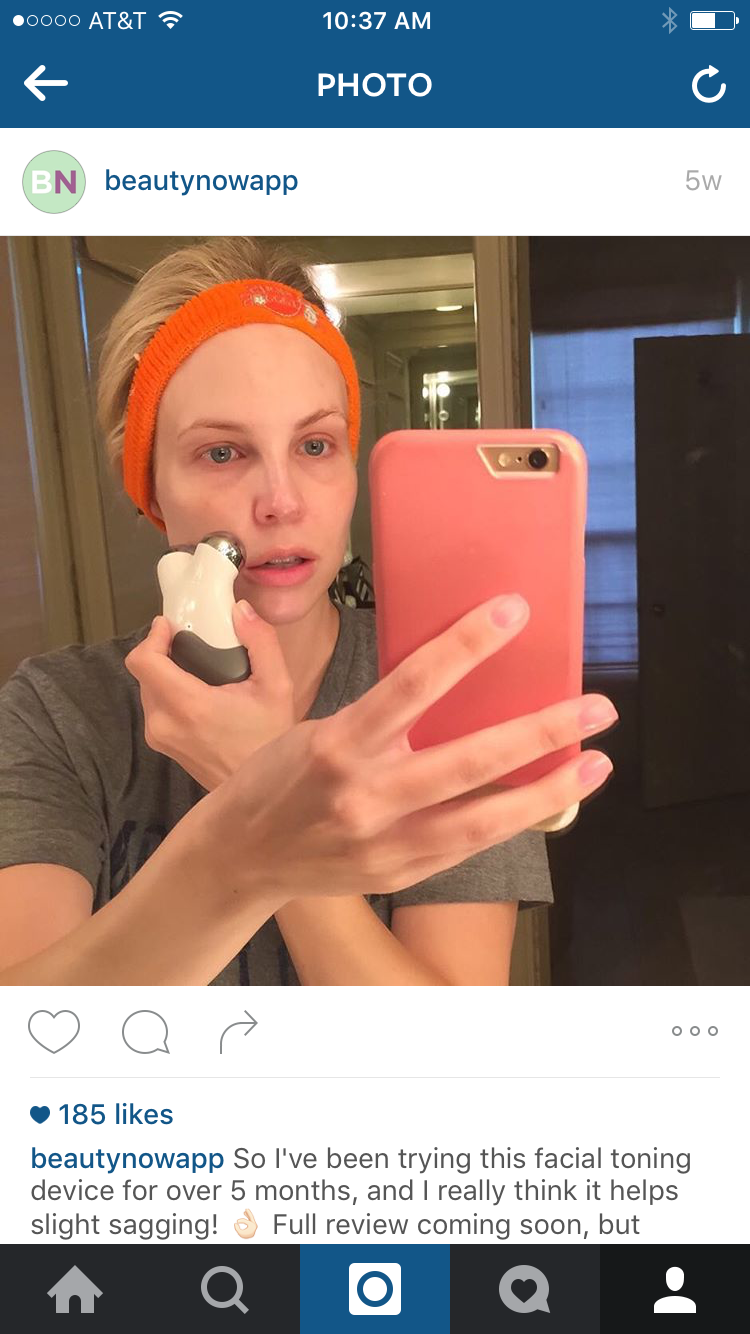 NuFace!! An at-home device that actually works for sagging! I have been using mine religiously almost every morning for the past five months or so to make sure it really works before I post about it. I can definitely tell a difference– the NuFace device perks up my nascent jowls and my brow a bit, and if I don't use it for a couple days, I notice I start to look more drawn, tired and old. Sure enough, I do it for a few minutes the next couple mornings, and I'm looking fresher again. A slight improvement that only I could notice, but I think the results are both preventative and cumulative over time.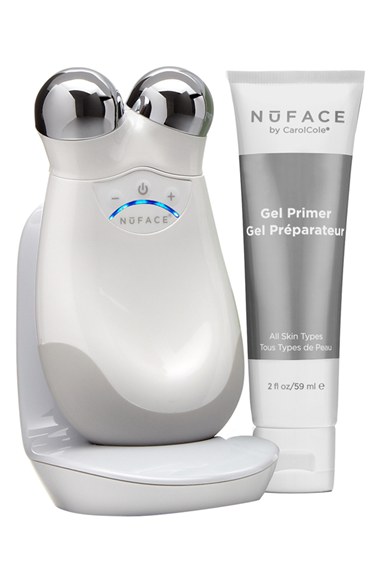 I price-compared with Amazon and the #nsale price of $250 is cheaper. If you are curious about this product, now's the time to buy!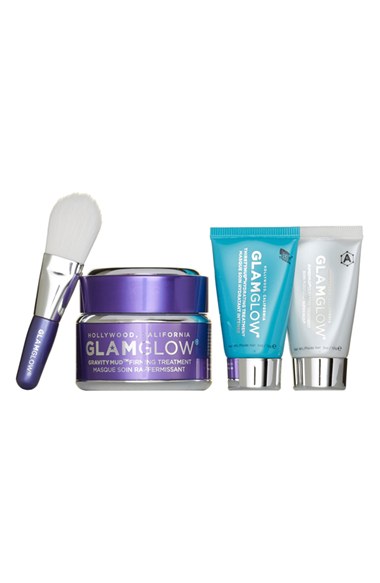 Another great deal– usually the full-size jar of GlamGlow is $69, but during #nsale you get the full-size GravityMud, plus the fancy applicator brush (way better than a dinky sharpener), plus two generous travel sizes of the other mask varieties! This jar is the newest GravityMud, a lifting mask that will turn you into an Edward Cullen/Tinman hybrid. All the GlamGlow masks I've tried are very good– I have reordered the ThirstyMud (the one in the sample size aqua tube) twice. Here I am trying a sample of the GravityMud– PS make sure you apply a thick coat to make it easy to peel off.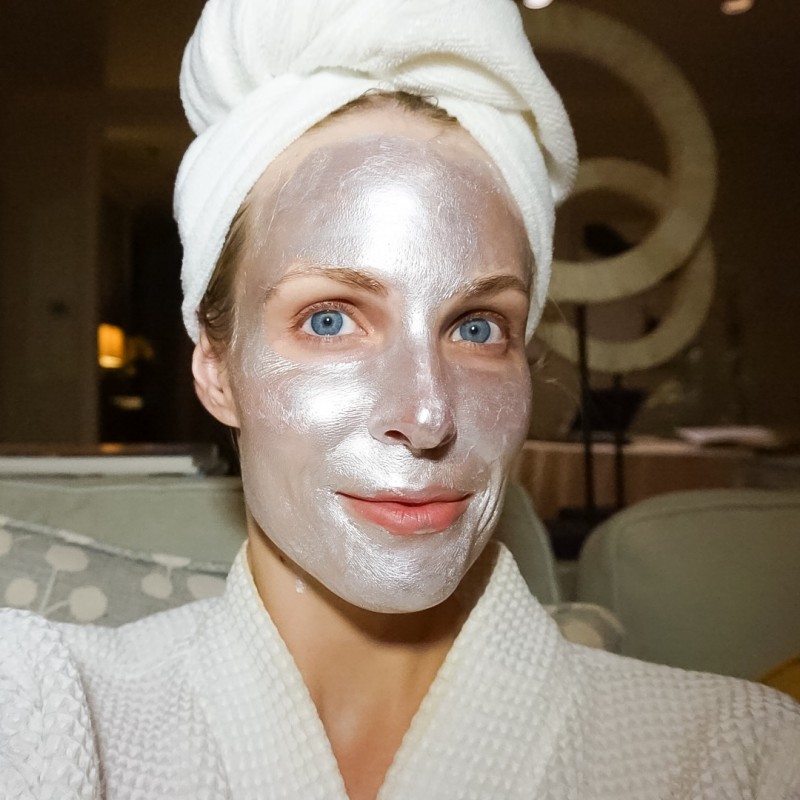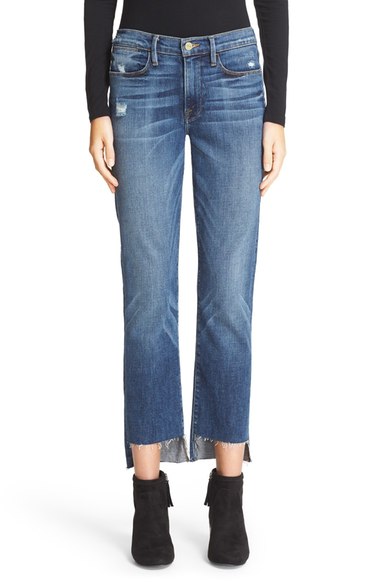 Lastly, a non-beauty pick. I need these Frame high-low frayed jeans. They are the exact jean silhouette I'm picturing for fall, paired with an oxford shirt and a loafer, this fall's must-have shoe. (I am lusting after these Gucci loafers!) In my opinion they don't look that good in the above photo paired with a bootie. I swear, if I see one more #nsale blogger collage with a Rag & Bone bootie…
Anyway, my dilemma is that I'm afraid to drop $170 on a pair of jeans when I don't know what size since I'm massively pregnant in my *ss area. Seems risky to buy a pair of jeans hoping I can fit back into them before it is hot again? What do you think? #nsaleproblems

You May Also Like