This At-Home Device Lifted My Face
07 • 21 • 2016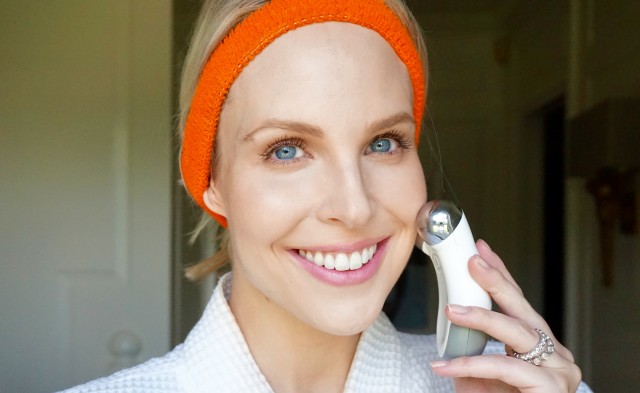 Just to be clear, this is not a sponsored post! I plunked down my own hard-earned $200+ for a NuFace Facial Toning Device after researching it on my own. I first heard of NuFace and the benefits of microcurrent by reading an Into The Gloss article about cosmetics guru Bobbi Brown's skincare routine. Before I read the article, I was thinking– what a waste! Obviously the only products Bobbi will discuss will be from her own line. But my interest was piqued when the first thing Bobbi mentioned was NuFace:
I'm actually completely obsessed with a new product that's not mine called the NuFace. It's a handheld microcurrent tool that helps lift your face where you have signs of aging. It's unbelievable and it works…It's great because I'm not somebody who believes in injectables at all.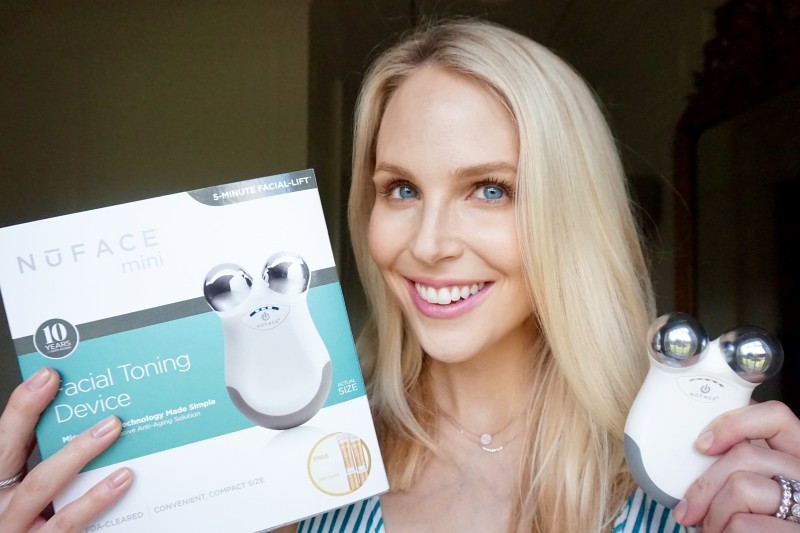 Ever the nerd, I immediately went on a NuFace/microcurrent technology deep dive, scouring online reviews and medical journals (seriously). Turns out there is proven, clinical evidence that microcurrent actually works to lift sagging jowls and perk up your face, among other benefits. Consider this 2012 clinical trial testing the effect of microcurrent on facial wrinkles, where the patient satisfaction rate was 70%.
How does the NuFace device work? First you squirt a clear gel on your skin that works as a conductor (similar to an ultrasound at the baby doc.) The device has two silver balls, negative and positive, with a tiny, safe amount of electrical current running in between. When you put the device on your face, electrical current flows through the skin and facial muscle, causing a tightening. No shocking feeling here– it feels like absolutely nothing, except for the occasional muscle twitch. If you feel anything, you didn't apply enough of the gel.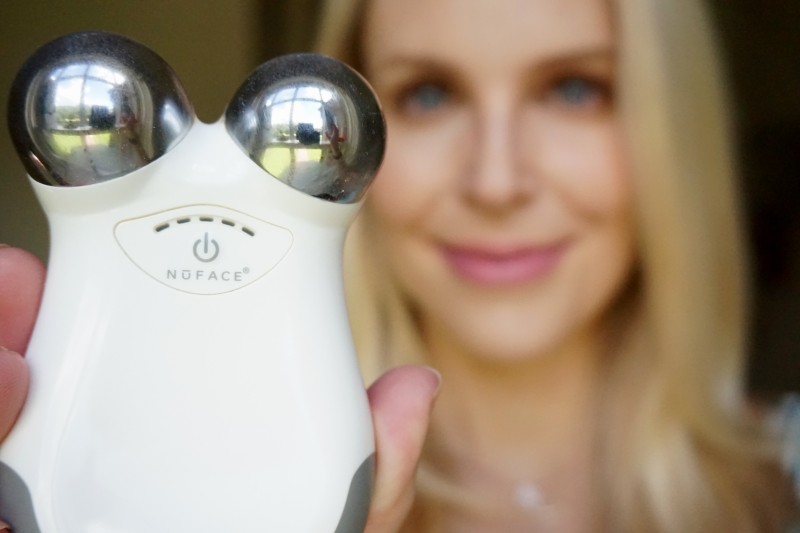 It sounds so gimmicky, I didn't believe it could be true. But in the spirit of research, I ponied up for the NuFace Facial Toning Device (it is actually majorly discounted right now during the Nordstrom sale!). And to make sure it actually worked before blogging about it, I have been diligently using NuFace for about six months now and I can truly say it is legit and will subtly lift your sagging face.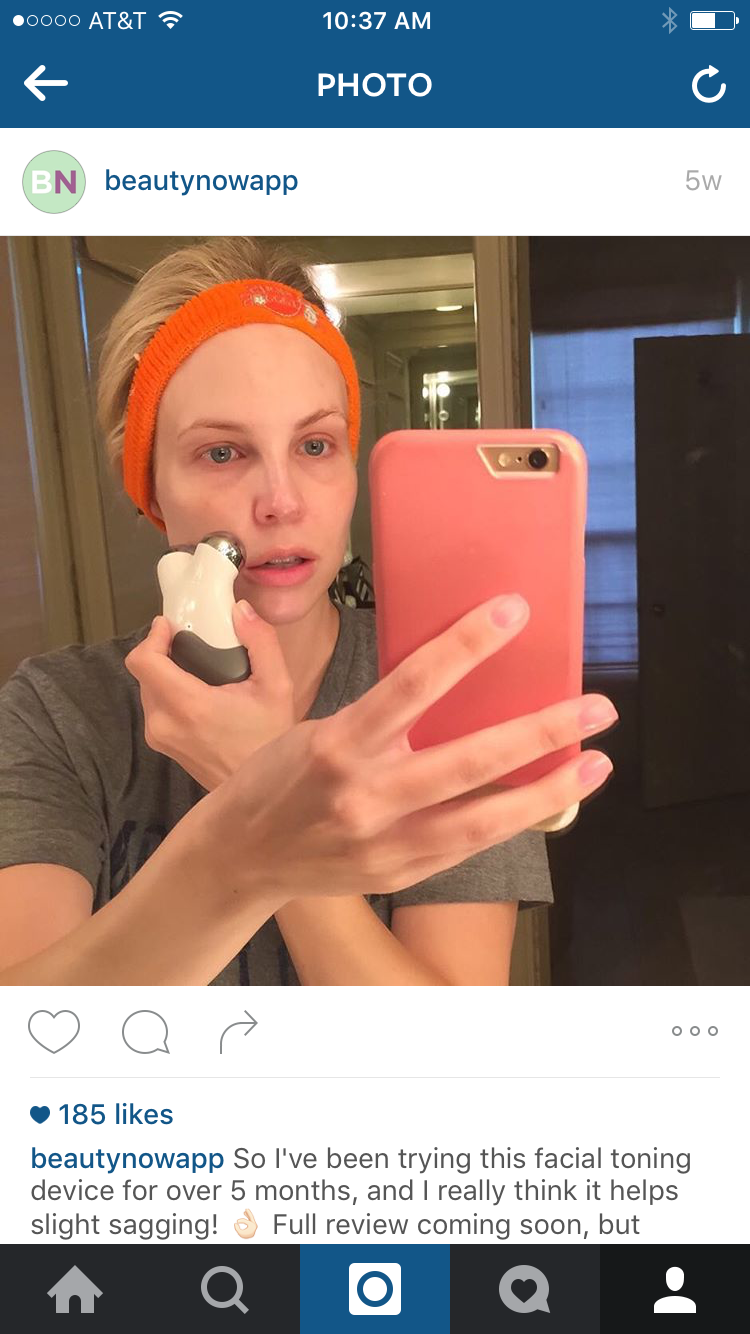 I notice a slight, immediate lifting (you can compare one side of your face before you do the other side), and also a cumulative improvement when I use NuFace several days in a row. Most importantly, when I get lazy and don't use the NuFace for a couple days (how much of a difference can this thing make anyway??), I notice that I start to look old, tired and drawn again. My face sags more, down from my cheekbones, making the hollows of my eyes more prominent, and my jawline a little less defined. I tried taking comparison photos to show you, but it is a subtlety that doesn't really show up in photos, but that I can definitely see in real life. I'll say this: it's enough of a difference that I am motivated to stick with it and spend the three extra minutes each morning doing what I consider to be my "face exercises."
Microcurrent also has other benefits that I can vouch for from my personal experience using the NuFace device. It is a proven de-puffer, because "exercising" the muscle with microcurrent helps promote the drainage of fluid. I make sure to use the NuFace in the morning, passing the device over my under eye bags and along my jawline where fluid tends to accumulate overnight. Not a dramatic difference, but I can definitely tell it de-flates my bags a bit and makes my jaw look a bit more contoured.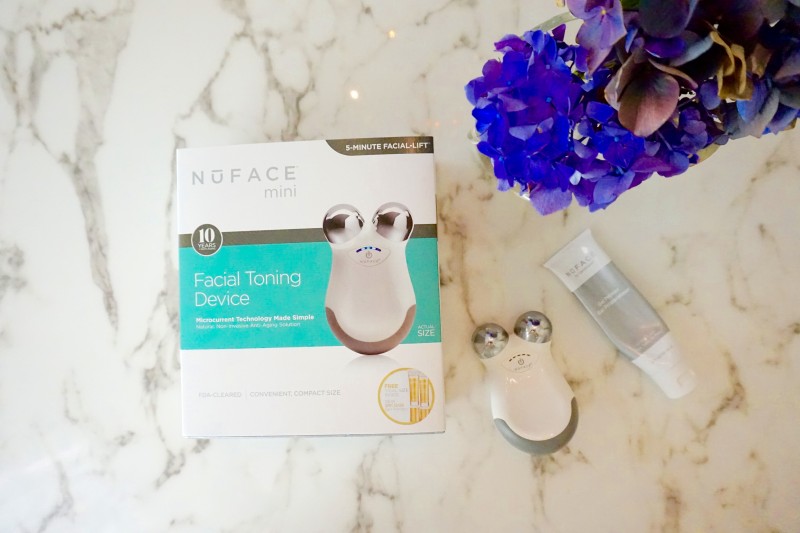 Microcurrent is also proven to help skincare products penetrate further into the skin. Right away after I started using NuFace, I noticed that my skin just looked fresher, more flawless, almost fake-perfect looking (once I covered up my melasma/dark spots with my trusty It Cosmetics CC Cream). I don't know if this is due to the micro current itself stimulating the skin, or the fact that it helps my fancy serums and skin potions penetrate more into the skin. Regardless, I have noticed a definite, discernible difference in my overall skin smoothness and plumpness since starting the NuFace. Like I just wore a sheet mask, but on an everyday basis. (And when you do wear an actual sheet mask, even this cheapo Korean one I swear by– WHOA. Poreless, perfect alien skin. Mind-blowing.)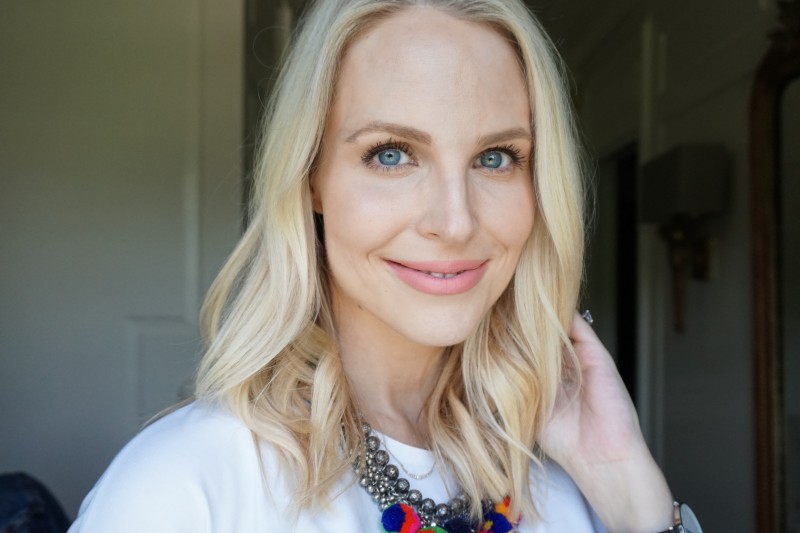 Apparently the lifting results you get from an at-home device are nil compared to what an aesthetician's microcurrent facial at a spa can do. Age-defying celebs like Julianne Moore and Madonna allegedly flock to cult NYC facialist Joanna Vargas for microcurrent facials on the regular.
One day we should all make a beauty pilgrimage to NYC just to experience the Joanna Vargas lifting facial! In the meantime, I suggest you purchase the NuFace Facial Toning Device majorly discounted ($250 vs. $325) during the Nordstrom Anniversary Sale (July 22 – August 7th). At the very least Nordstrom has a fantastic return policy, so you can just return it if you find it doesn't work for you. It's worth a try! PS I was surprised to see that several of my all-time beauty staples on mega-sale, so please also check out my Nordstrom Anniversary Sale Beauty Picks post.

3 Responses to "This At-Home Device Lifted My Face"
You May Also Like