Top 5 Drugstore Dupes
01 • 15 • 2016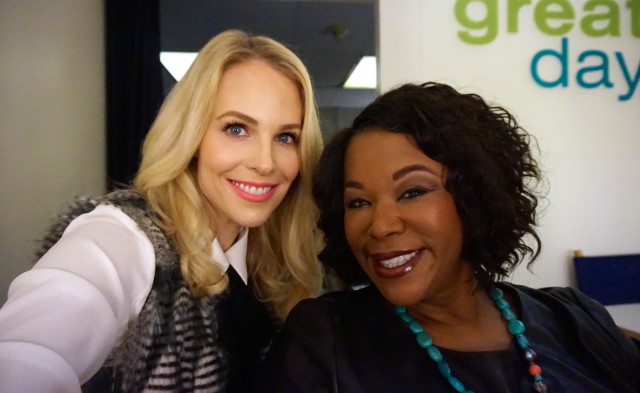 A big thank you to Great Day Houston for inviting me back on air to discuss my Top 5 Best Drugstore Dupes. Don't get me wrong– I definitely swear by a few high-end products (like these $100 sheet masks I keep raving about). But I've also found some real drugstore gems! Sometimes the department store brands have higher quality ingredients and prettier shades that justify the cost. But often you are just paying for the packaging and brand name. Here's my list of the best drugstore dupes where you can save your money!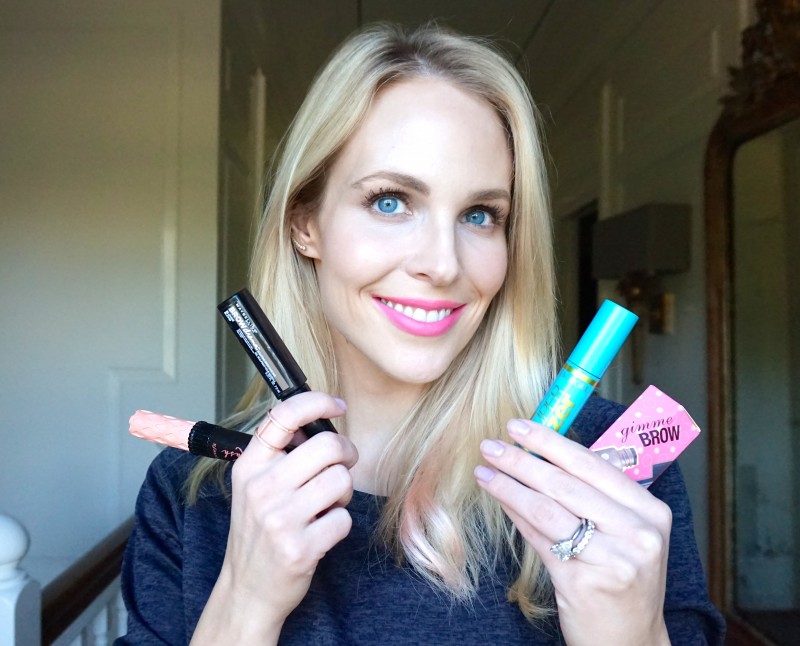 Here's a link to watch my Drugstore Dupes segment on Great Day Houston, or you can read about my picks below:

#1 Benefit Roller Lash ($24) vs. CoverGirl The Super Sizer ($7.49) mascara:
Here's an example where the drugstore dupe is actually superior to the pricey version! When Benefit released its Roller Lash Mascara last year, I LOVED it– the curling technology really does work for a lifting, eye-opening effect without a lash curler! There was one teeny tiny issue with the Roller Lash– it smudged under my eyebrows after a few hours. But the CoverGirl Super Sizer Mascara has the same curling effect, but without the smudging! Amazing! I have a full post comparing Benefit Roller Lash vs. CoverGirl Super Sizer mascara here.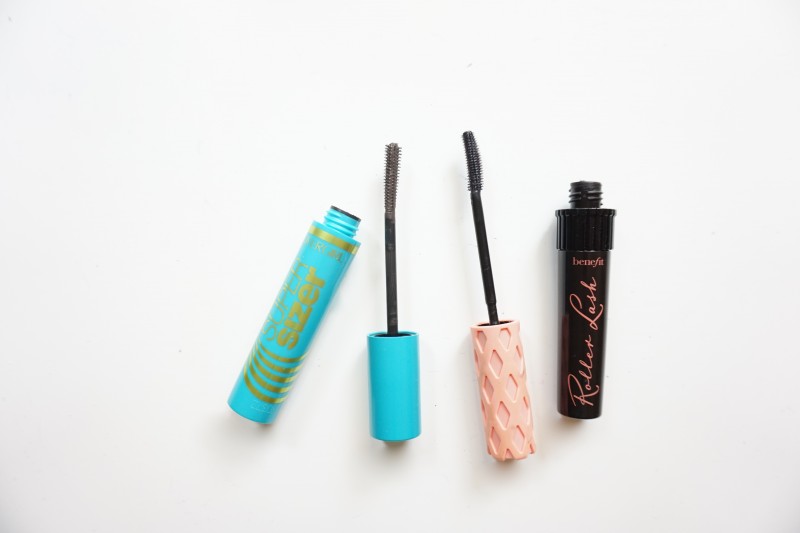 Two tips for for the CoverGirl Super Sizer: 1) I actually prefer the Black Brown shade over the Very Black; and 2) make sure you wipe the brush several times on the top of the tube to get rid of excess. Two thin coats work best.
#2 Pink Gel Coat $30 vs. Pink Armor $9.99
Both Perfect Formula Pink Gel Coat and Pink Armor are nail treatment polishes that give nails a natural, pink tint. The tint makes your nails appear healthy and pink while you are rehabbing past damage (shellac, anyone?) I've been applying one coat everyday for a week until I remove it and start over. My nails are definitely less prone to peeling and breaking when I have on my "Pink Armor!" I've also gotten compliments on my nail color.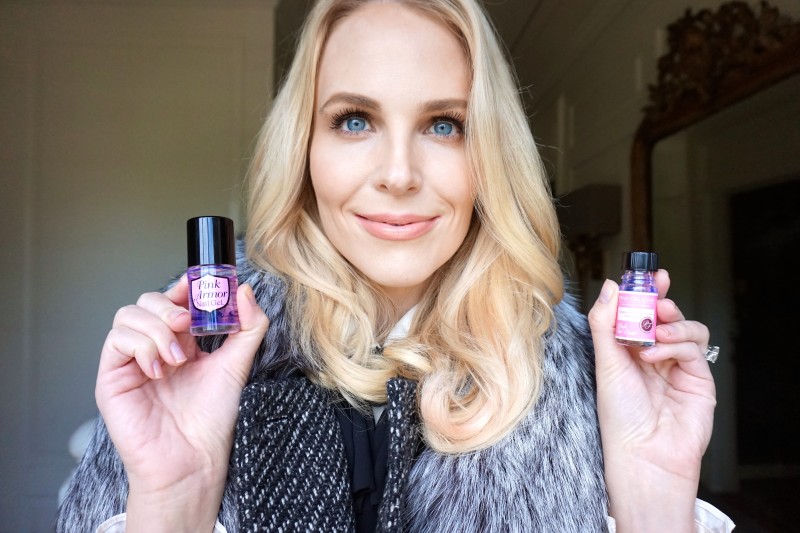 The fancy Pink Gel Coat is available at Sephora for $30 and I've seen several big bloggers touting it on Instagram. However I have also seen Pink Armor, of "As Seen On TV" fame, at my local Walgreens (although it is easier to find on Amazon here). Both have nearly identical ingredients, and I actually prefer the Pink Armor because the pink tint is slightly more intense and chips less.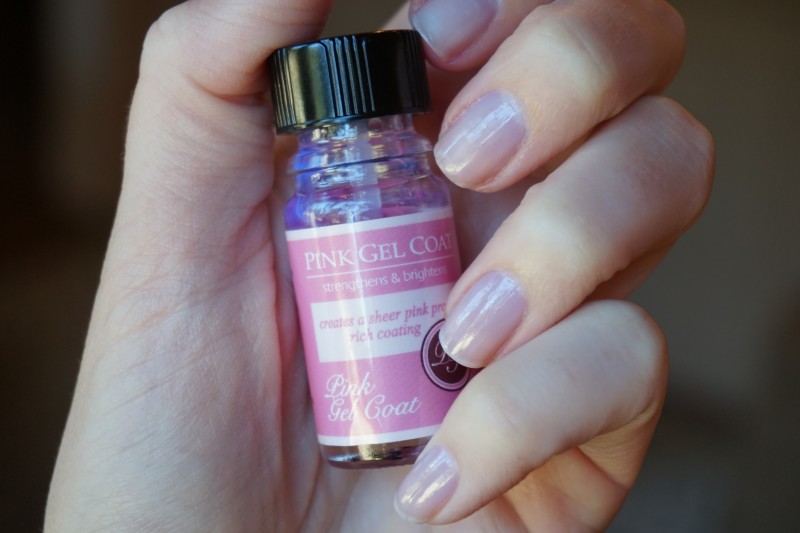 #3 Benefit Gimme Brow $24 vs. Maybelline Brow Drama ($8)
Can we please give up those overdrawn, Instagram #browsonfleek already?!? A more feathery, natural brow look is on trend for 2016. Now there are brow mascaras at every price point to get the feathery brow look.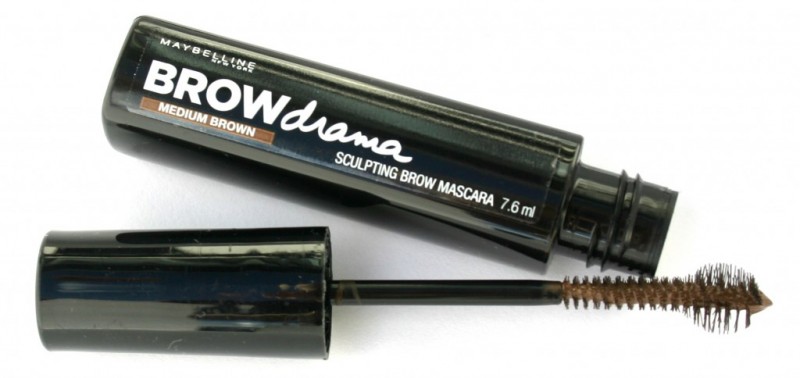 Maybelline Brow Drama (read my full review here) works just as well as Benefit Gimme Brow, and at a fraction of the price! Just a few upward swipes and downward on the eyebrow "tail" and you are out the door! Much more efficient than stenciling in a perfect arch. And feathery, full brows draw the eyes upward and create a more youthful look! I'm wearing the Blonde shade of Brow Drama here: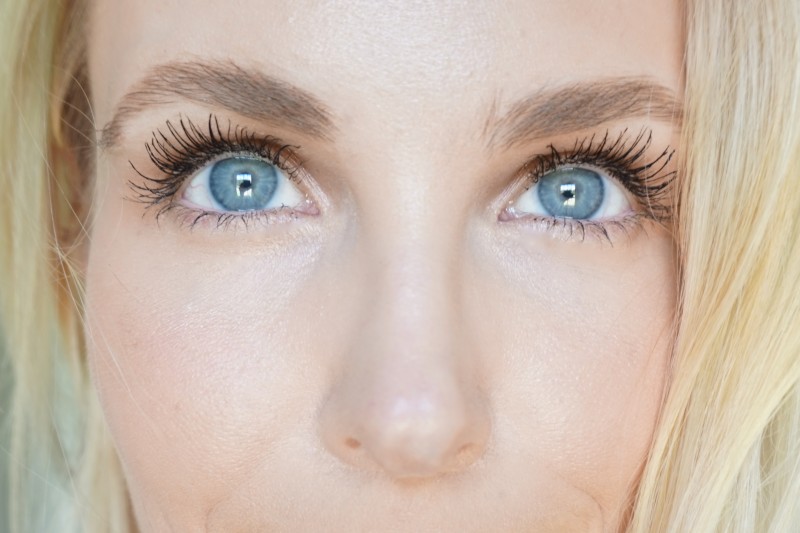 #4 Chanel lipstick in Boy ($36) vs. Loreal Jennifer's Nude ($8)
Chanel Rouge Coco lipstick in Boy is a blogger cult favorite nude-pink lipstick. Unfortunately it is a whopping $36, tends to be sold out, and the tube runs out quickly! But luckily the $7.99 Loreal Colour Riche Nude Collection in Jennifer's Nude (as in J. Lo) looks identical on your lips! The glossy, moisturizing formula of the two lipsticks is similar also.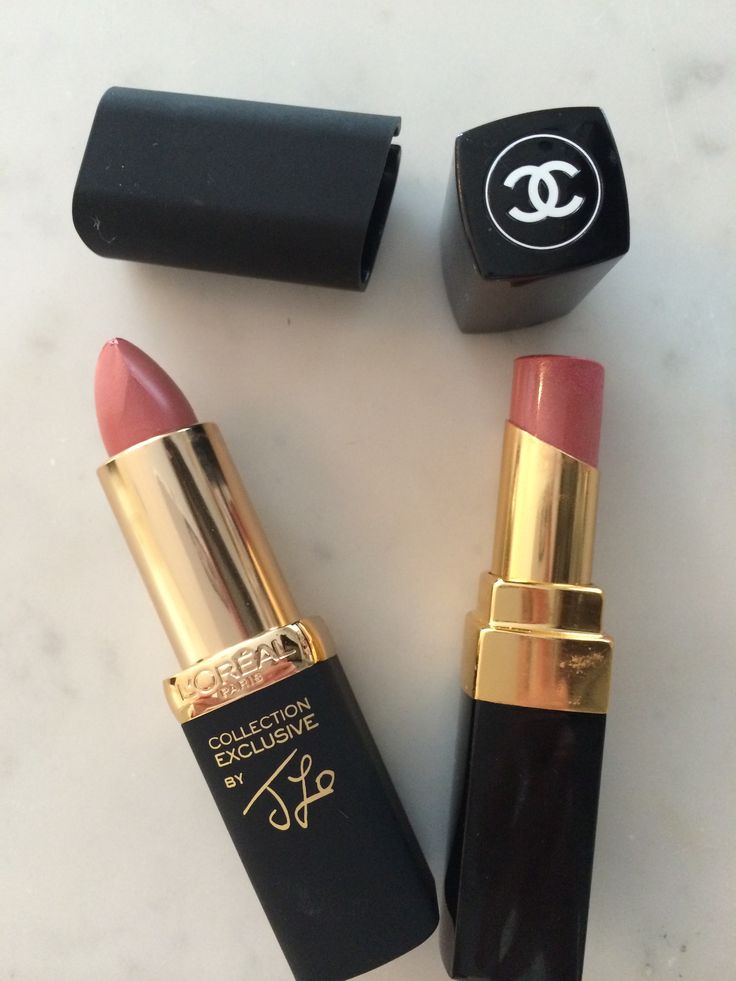 I have several friends who are longtime devotees of Chanel "Boy" and I told them about Jennifer's Nude and they agree– a perfect dupe!
5) MAC Paint Pots ($18.50) vs. Maybelline Color Tattoo cream shadow ($6)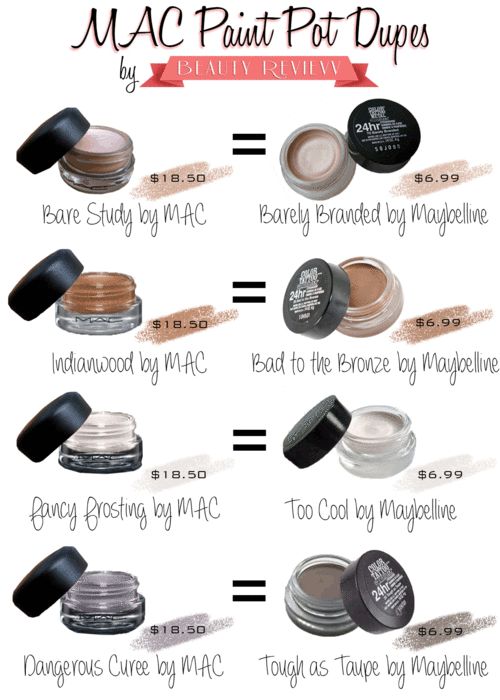 I didn't come up with this one myself– MAC Paint Pots vs. Maybelline Color Tattoo cream shadow might be the most famous beauty blogger drugstore dupe of all time. MAC Paint Pots are a makeup artist staple as an eyeshadow base– especially the "Painterly" nude shade has definitely risen to cult status. But the Maybelline Color Tattoo shadows work just the same, and are a third of the cost!
I have the Maybelline Color Tattoo in Barely Branded, Bad to the Bronze, and Bold Gold. Barely Branded is a shimmery beige neutral that is super easy to swipe on all the way up to your brow bone to disguise any redness or darkness on your eyelids. One caveat: they do dry out quickly (after a few months), but I find that to be the case with any cream shadow pot.

You May Also Like