Best e.l.f. Products at Target
10 • 24 • 2023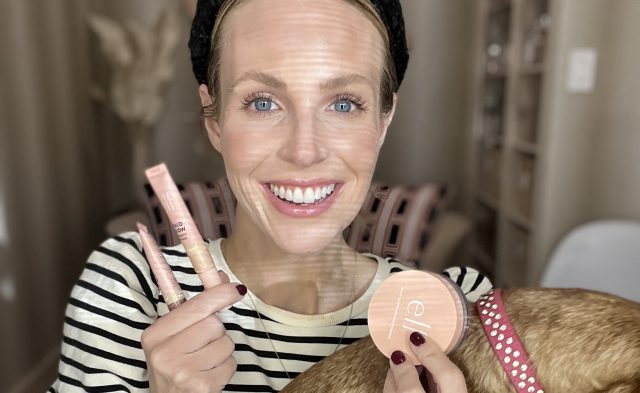 Today I'm talking about the best e.l.f. products at Target! I've mentioned this brand a lot on my Stories, but I thought it would be helpful to do a roundup of my top favorite products from e.l.f. Cosmetics. They are all super high-quality and affordable- so many of them are under $10! And the full line of e.l.f. Cosmetics is available at Target in-store and online.
Don't forget that now there is a Kathleen Jennings Beauty Storefront on Target.com! I have curated all my picks in a bunch of categories- Makeup, Skincare, Haircare, even fashion and home finds! I will continue to update my storefront so make sure to check back! Check out my Kathleen Jennings Beauty Target storefront here.
Thank you, Target, for sponsoring this post.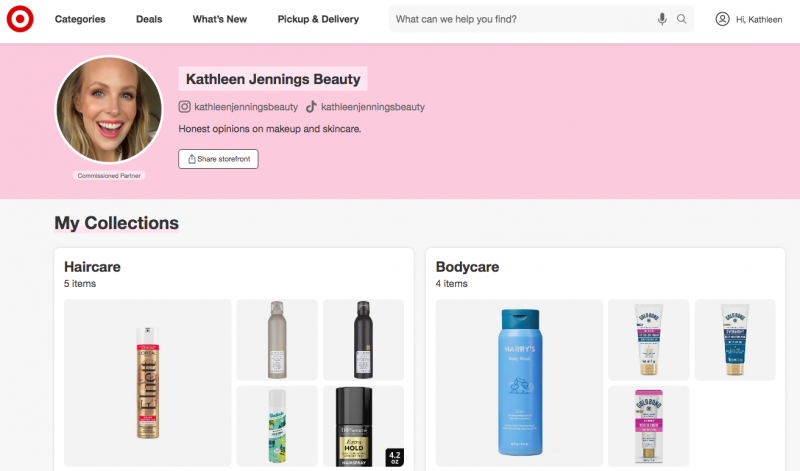 I am constantly buying drugstore makeup to find new gems and I'm really excited about these recent discoveries available at Target! Watch my Reel here:
Best e.l.f. Products at Target
Products Used:
e.l.f. Power Grip Primer with Niacinamide: very impressed with this new primer! Feels like it tightens and firms skin a bit, and makes your skin look glassy and poreless without break outs! I used this primer during the ACL Festival and my makeup lasted all day and all night. The performance is on par with high-end primers but it only costs $10 at Target!
e.l.f. Halo Glow Setting Powder: a truly glowy setting powder! If you are wearing a radiant-finish foundation and you need to set your makeup but don't want to take the glow away- try this powder! This is the most radiant setting powder I have found (without having visible glitter specks). Great new find!
e.l.f. Halo Glow Beauty Wand: A bunch of brands have these sponge-tipped liquid highlighters now, but the e.l.f. Halo Glow Beauty Wand is a great option at only $9! I have both the Rose Quartz and the Champagne Campaign shades. I have been reaching for the lighter Champagne Campaign a little more frequently because it really pops on my fair skin, but both are great! I use the e.l.f. Putty Bronzer Brush to stipple the Halo Glow in to blend.
e.l.f. Camo CC Cream: This full-coverage CC cream is only $15 but it covers as well as my more expensive CC Creams! I was shocked at how well the e.l.f. Camo CC Cream covered my post-microneedling skin irritation. And it includes great skincare ingredients (collagen, peptides, and niacinamide) and SPF 30 protection. Shade Light 205N is a great shade match for me.
e.l.f. Powder Contour Palette: This is a great "do-everything" palette! Contour, bronzer highlight, shimmery highlight…it is all here. The color payoff and lasting power was amazing! A little pro-tip: use the bronzer shade in your eyelid crease as an eyeshadow to add dimension and depth without looking like you are wearing shadow!
xoxo,
You May Also Like