Kathleen Jennings Beauty Target Storefront
07 • 26 • 2023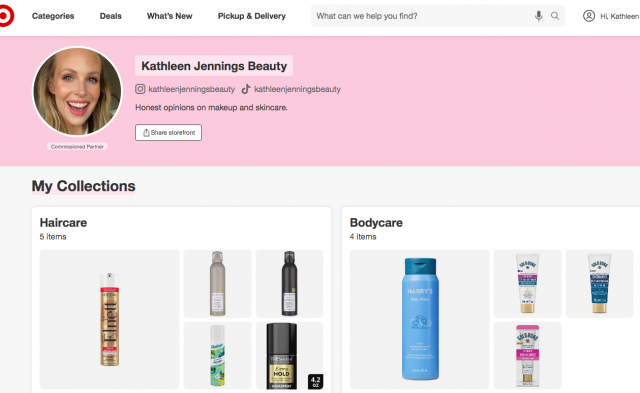 I am excited to announce that I have partnered with Target and now there is a Kathleen Jennings Beauty Storefront on Target.com! I have curated all my picks in a bunch of categories- Makeup, Skincare, Haircare, even fashion and home finds! I will continue to update my storefront so make sure to check back! Check out my Kathleen Jennings Beauty Target storefront here.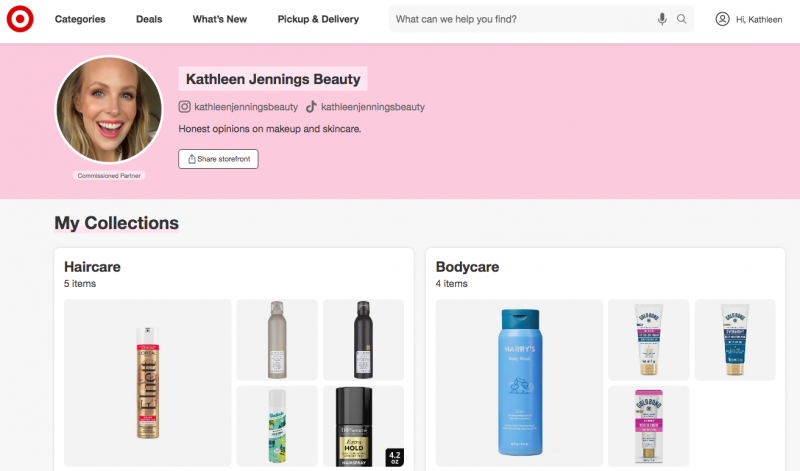 To kick off my storefront I have a new post, 5 New Target Makeup Finds! I am constantly buying drugstore makeup to find new gems and I'm really excited about these recent discoveries! Watch my Reel here:
Products Used:
e.l.f. Power Grip Primer with Niacinamide: very impressed with this new primer! Feels like it tightens and firms skin a bit, and makes your skin look glassy and poreless without break outs!
e.l.f. Halo Glow Setting Powder: a truly glowy setting powder! If you are wearing a radiant-finish foundation and you need to set your makeup but don't want to take the glow away- try this powder! This is the most radiant setting powder I have found (without having visible glitter specks). Great new find!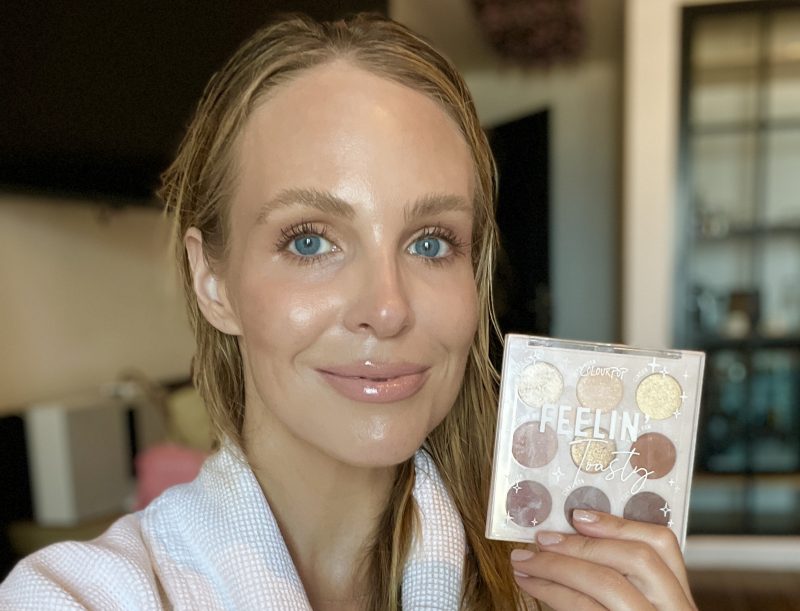 Colourpop Eyeshadow Palette in Feelin' Toasty: this was my first time trying a Colourpop eye palette and I am very impressed with the quality. Big color payoff and no fallout! I picked this warm-toned palette bc I tend to gravitate toward bronze-y shades to bring out my blue eyes. I will definitely be going back for more shades since the palette is only $14!
Loreal Infallible Brows in Light Blonde: I have been looking for a dupe for the discontinued brow gel I love, Lancome Brow Sourcils. The new Loreal Infallible Brows is a close dupe- the brush and formula seem identical for getting that brow laminated look- feathery hairs that stay put without depositing much color on the skin underneath. The Loreal does have too much product initially on the brush, so just wipe off the brush a couple times on the tube before you apply. Also I think it runs a little dark (I have Light Blonde), so maybe go a shade lighter than you usually do in brow pencils or gels.
e.l.f. Halo Glow Beauty Wand: A bunch of brands have these sponge-tipped liquid highlighters now, but the e.l.f. Halo Glow Beauty Wand is a great option at only $9! I have both the Rose Quartz and the Champagne Campaign shades. I have been reaching for the lighter Champagne Campaign a little more frequently because it really pops on my fair skin, but both are great! I use the e.l.f. Putty Bronzer Brush to stipple the Halo Glow in to blend.
You May Also Like