New Finds for Dry Skin
09 • 24 • 2017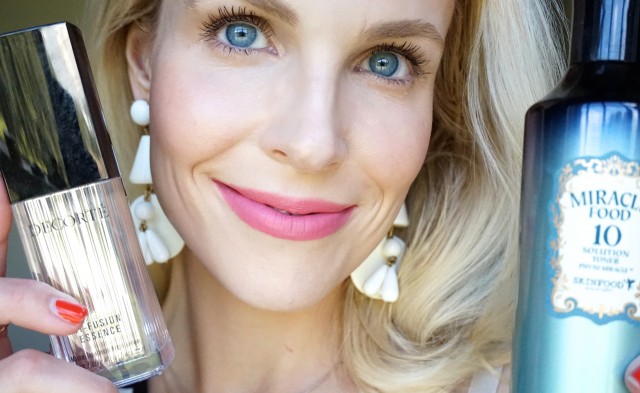 Houston humidity: bad for hair, great for skin. My skin has gotten so accustomed to the constant moisture of Houston that the second I venture outside the loop, my skin revolts. A few weeks ago when I was traveling, my skin was suddenly tight and uncomfortable with dry, flaky patches. So I did some research on hydration cult faves and dug into my own stash of products to discover some product combos that cleared my dryness right up. Here are some of the best products for dry skin:
Dry Patches: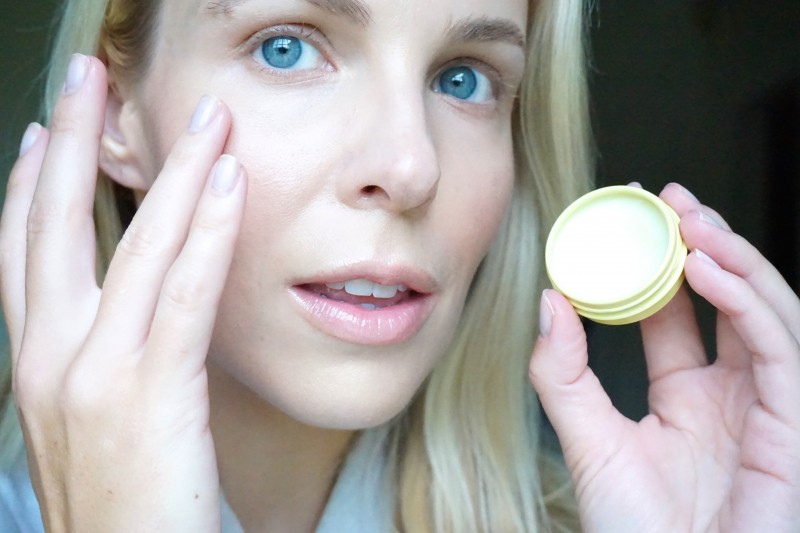 I developed a no-fail product combo for clearing up dry patches! First you must determine if it is eczema or not (if you are unsure, ask your dermatologist). Sometimes when I experiment with a new product and it contains an ingredient that doesn't agree with my skin, I get a little patch of eczema under my right eye. If it is eczema, in my experience, it will not clear up unless you use apply cortisone (you can use an over-the-counter hydrocortisone cream). It is important to start applying cortisone as soon as possible to nip the eczema in the bud and prevent it from spreading and getting more irritated.
The next key step is to dab the French cult fave Homeoplasmine on top of the cortisone for extra moisture and barrier protection. My dermatologist recommended I layer Aquaphor on top, but I found Homeoplasmine works even better because it is thicker, more moisturizing, and less likely to migrate into my eyes. I can't live without my tube of Homeoplasmine! I always travel with it, and even use it on my kids. If they get red, scaly patches from licking their lips, dab Homeoplasmine on the area right before bed, the red patch will be dramatically better by morning. And I swear the kids don't think it feels quite as icky as Aquaphor.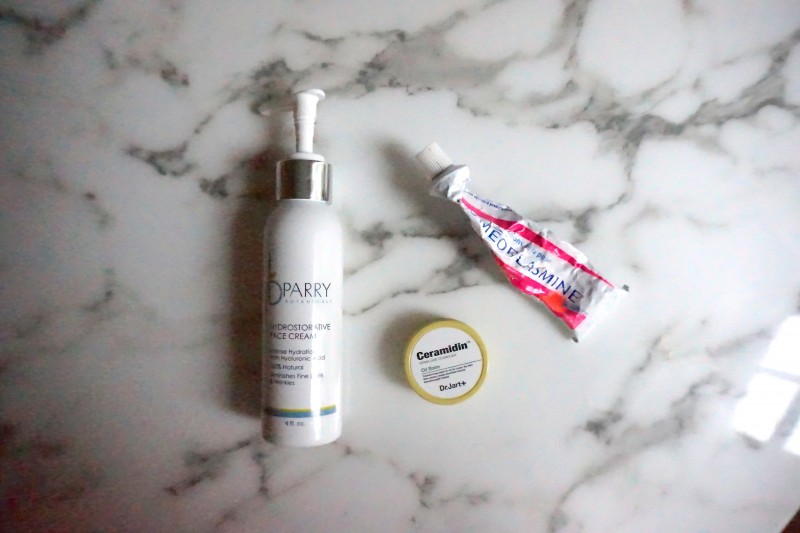 If your dry patch is indeed eczema, the cortisone-Homeoplasmine cocktail should clear the dry patch up in a couple of days. If it does not, then the patch is probably not eczema and you should try a different product combo (discontinue the cortisone). When this happens to me, I apply Dr. Jart+ Ceramidin Oil Balm on the patch, and then layer Homeoplasmine on top. The Ceramidin is a very calming, moisturizing balm that turns to oil, but it doesn't break out my skin. In drier climes I also dab Ceramidin balm around my eyes/crows feet area for extra moisture. As long as you let it soak in for a bit, you can apply makeup over it with no problem.
A Very Moisturizing Night Cream:
I just tried Parry Botanicals Hydrostorative Face Cream (use coupon code KJB10 for 10% off) as a night cream a couple weeks ago and I was OBSESSED from my first application! Parry Botanicals is a local Houston company, and all their skincare products are 100% natural (ideal for all you pregnant or breastfeeding mamas!) I always have my doubts about the efficacy of all-natural products (give me #allthechemicals), but the first night I used the Hydrostorative Face Cream, my skin just loved it. Full of hyaluronic acid, it hydrates better than almost anything I tried, was so smooth, and immediately made my skin bouncy and firm. I awoke with fewer fine lines because my skin was still hydrated, moist and glowy! If you have dry, sensitive skin, and are looking for a basic night cream that just moisturizes (as opposed to more active ingredients for brightening, etc.), I highly recommend the Parry Botanicals. And at $60 (plus 10% off if you use the code KJB10), this quality face cream is a great value too.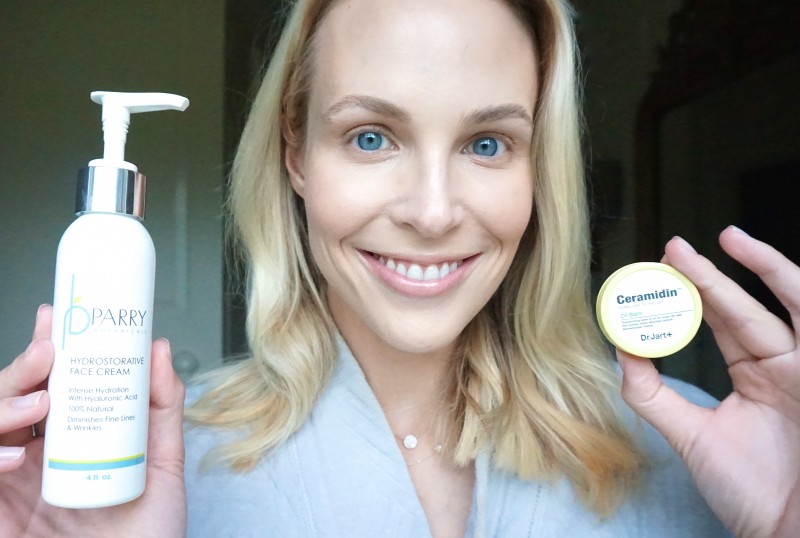 I also keep a jar of their Body Cream by my bedside for my hands at night. During September, Parry Botanicals is donating 100% of the proceeds from the Body Cream sales to Hurricane Harvey relief efforts, which is super cool. Well done, Parry Botanicals!
Other great, basic moisturizers that are very hydrating and calming: Avene Cicalfate (extremely calming, and recommended by my dermatologist, Dr. Jennie Segal) and Dr. Jart+ Ceramidin Cream (an accompaniment to the oil balm I mentioned earlier, and recommended by about 1 million skincare bloggers).
Consider a Korean Toner: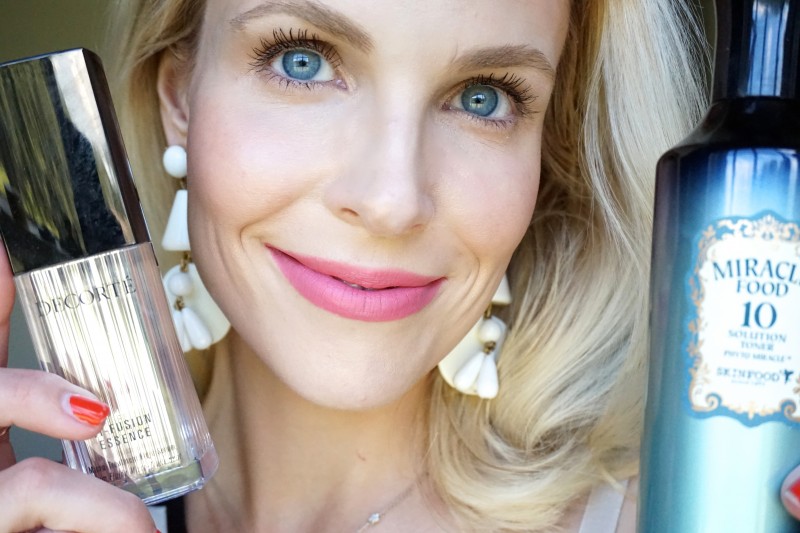 No blog post is complete without an obscure Asian skincare product you have never heard of but now definitely need. A toner is a crucial first step in every Asian skincare routine, but they are not at all similar to that Clinique or SeaBreeze toner you used in junior high. Asian toners are a runny liquid, slightly thicker than water that you pat on clean skin before your serum and night cream. They dramatically increase skin hydration levels, both immediately and over time. My favorite is the Decorte Vi-Fusion Essence (it's really more of a toner than an essence, if you're familiar with the K Beauty lingo), but for more affordable options, I also like the Skinfood Miracle Food 10 Solution Toner (also brightens and evens skin tone), and the Boscia Sake Hydrating and Brightening Essence (very hydrating). So to recap, if you incorporate a toner in your routine, the order of products on clean skin would be retinoid (if you are using one, like Differin), then toner, then serum, then night cream.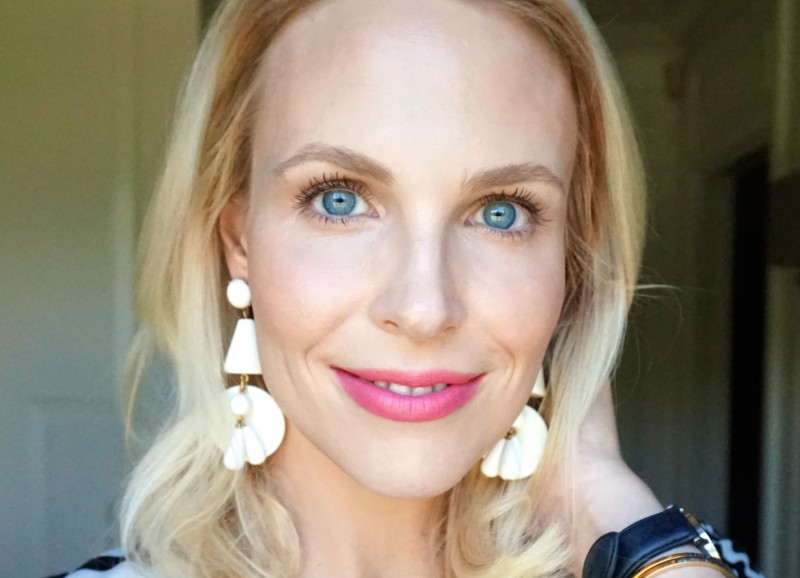 Earrings in this post are J Crew (40% off at Nordstrom!), lipstick is NYX Velvet Matte in Effervescent (awesome formula for a cheapie lipstick!)
If there is an awesome moisturizer you think I should try, please let me know in the comments! Happy moisturizing!
xoxo,
@kathleenjenningsbeauty
You May Also Like