Recent Empties!
09 • 16 • 2017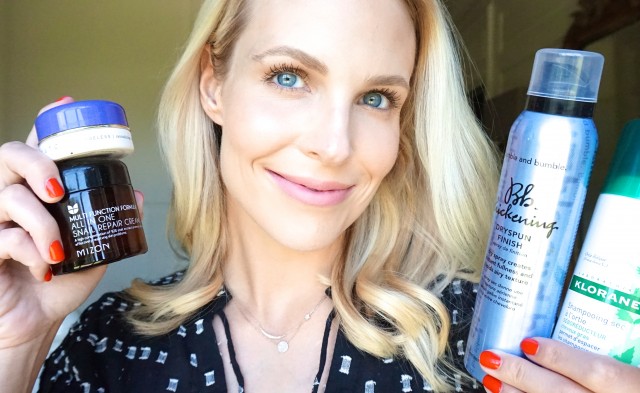 Good to the last drop! I've been diligently squirreling away empty beauty products for months to discuss the elite few I actually used to the very last squirt. Rarely do I love a product so much that I use up the bottle totally. My cabinets are bursting with half-empty beauty fails, too expensive to toss. In many ways this post reads like a rundown of my Holy Grail items, but some I used up and did not repurchase. Here is a rundown of my recent skincare, haircare and makeup empties: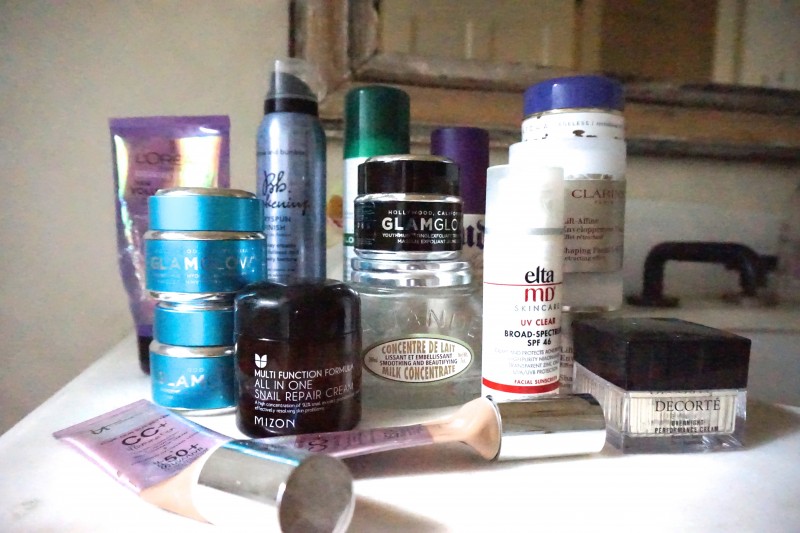 Urban Decay Setting Spray:
I think I'm on my fifth repurchase of the Urban Decay setting spray. Sprayed on top of a finished face, the Urban Decay actually makes a visible, obvious difference in the weartime of my makeup. If I realize I've left home without spritzing it, I will turn back around, depending on how late I am for carpool. Basically don't even bother putting on makeup unless you set it with this spray.
Elta MD UV Clear SPF 46: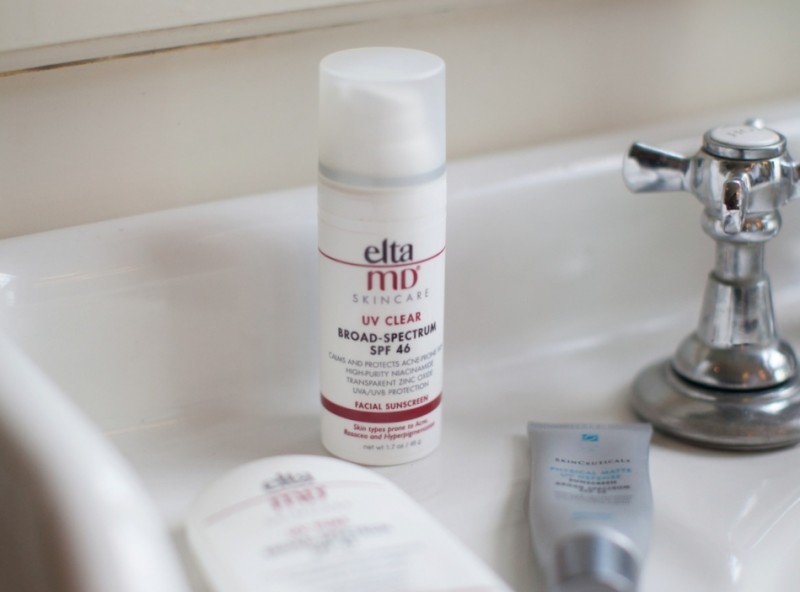 Elta MD UV Clear is my everyday SPF I wear under makeup, and I'm almost out of my 6th bottle and will definitely repurchase. I wrote a post earlier this summer about how I have switched sunscreens for when I play tennis because I noticed my melasma getting worse. The Elta MD is not water resistant and I was sweating it off, so I switched to La Roche Posay Anthelios Melt-In Sunscreen Milk because Consumer Reports ranked it the #1 most effective sunscreen in their unbiased study. I wear that every time I play tennis, but I do not love it for everyday. I think it breaks me out (although it could also be the sweat and humidity), and I find it a little greasy under makeup. So I still stand by my Elta MD for under my makeup everyday, although I'm slightly nervous about it's effectiveness since Consumer Reports did not test it.
Clarins V-Facial Intensive Wrap: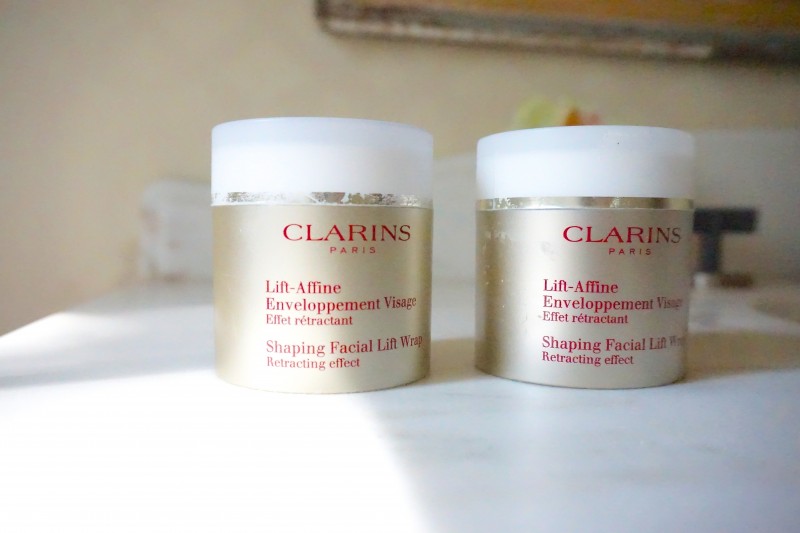 Two jars of this phenomenal depuffing mask! Clarins has since changed the name and the packaging of the V-Facial Intensive Wrap, but the amazing formula remains the same. I think I used this almost every morning during the holiday season when I indulged in a little too much Christmas cheer. Apply for 30 minutes to noticeably lift and sharpen your jawline. It's with good reason that I crowned the Clarins mask my #1 beauty product of 2016. I will never be without this mask in my arsenal.
Tatcha Eye Cream: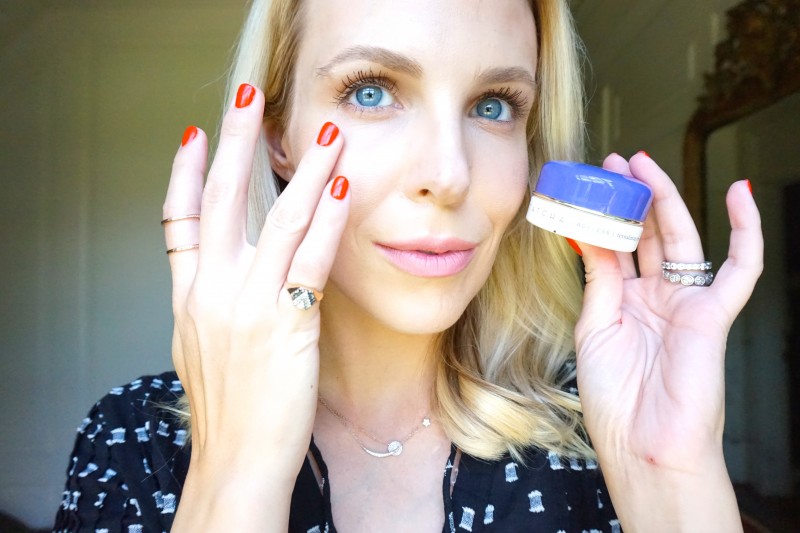 No eye cream is magic, but I have tried many and the Tatcha Ageless Revitalizing Eye Cream is by far my fave. I have finished two jars entirely, and just reluctantly ordered a new one on Amazon. I say reluctantly because it is pricey, but I've been out for a couple weeks now, and my fine lines are returning, so it unfortunately works. Interestingly, this Tatcha eye cream is difficult to find- Sephora stores do not have it in their Tatcha collection, but they do carry the Tatcha eye serum, which did not work for me at all. The Tatcha eye CREAM (not serum) is the way to go, and if you add it to your Amazon cart, it kind of blends in with the pull ups and the rest of your order, making the price easier to swallow. That's what I tell myself.
GlamGlow YouthMud: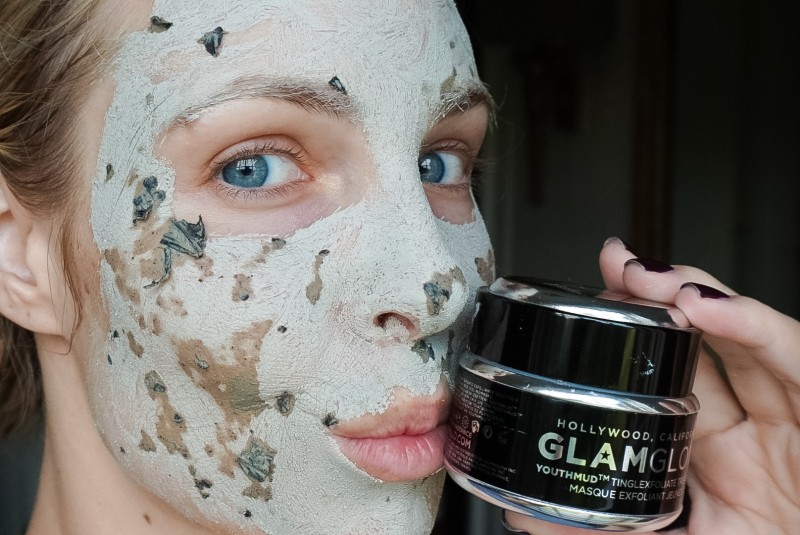 This GlamGlow YouthMud mud mask is great before events to give you a poreless look. I've used up 2 or 3 jars of this, and used to swear by it a couple years ago, but now I feel like mud masks are too drying for my skin. But I've been out of this one for awhile, so maybe I should give it another try. Order it on Amazon– it is like $30 cheaper than at Sephora, and is the real deal.
GlamGlow ThirstyMud:
The GlamGlow ThirstyMud is one I have been missing since I ran out and I will definitely repurchase soon (on Amazon as well). In fact I just recommended it today to a friend who was looking for a mask that hydrates and firms. The GlamGlow is very moisturizing without being a gross, sticky texture like so many hydrating masks. So it is comfortable to wear, smells great (coconut/beachy), and gives a little glow. Great mask to have in your mask wardrobe. [What, do you not have a mask wardrobe?]
L'Occitane Concentre de Lait:
I used up the whole jar of L'Occitane Almond Milk Concentrate, a delicious, almond-smelling body cream. It felt very luxurious and transformed my nightly shower into a spa ritual. If you really want to pamper yourself, I highly recommend. However I probably will not repurchase it because I hate to spend money on body moisturizer (my face gets all the love) and it did not moisturize better than the gold standard of luxury body creams, that Kiehls yellow lotion. Nonetheless, I really enjoyed this product while it lasted.
Decorte Overnight Performance Cream:
Is it better to have loved and lost than to have never loved at all? Here's another luxury face cream that I was generously gifted and absolutely loved- the scent, the texture, how it plumped my fine lines, left my skin moist the next morning, yet did not break me out. The Decorte Overnight Performance Cream is perfection, just like the pricey La Prairie Ice Crystal Cream. But since I have so many creams in the queue to be tried, I can't justify spending hundreds of dollars on a repurchase. But I might someday if I finally call off my search for a reasonably priced night cream that works as well as the Decorte.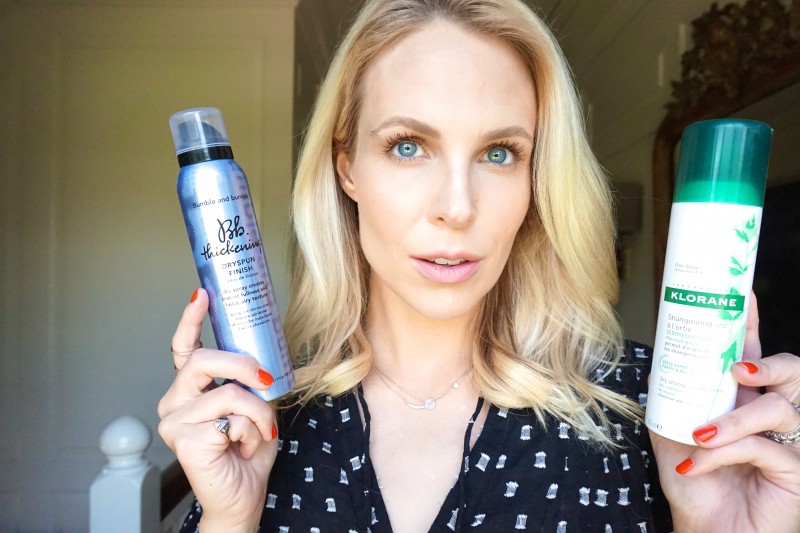 Klorane Dry Shampoo:
I've been through about 19 bottles of the Klorane, the best dry shampoo on the market. It is pricey and the can runs out quickly, so usually I use the Batiste Dry Shampoo for my basic everyday mommin', and save the Klorane for when I'm actually going somewhere.
Bumble and Bumble Dryspun Finish:
Fine haired girls– you need the Dryspun Finish!!! It is a styling product I spray on dry hair to make each stand feel slightly thicker and more coarse. It is not quite as stiff or product-y as the Oribe Dry Texturizing Spray, so I use it when I'm just wearing my hair straight and down (as opposed to when I'm styling/using a curling iron). I hate that it runs out so quickly, but I keep buying new bottles because no other product is quite the same texture.
Other haircare empties that I did not repurchase: the Loreal Volume Filler Densifying Gelee. I liked this not because I thought it added that much volume, but I swear it made my hair blow dry faster! Strangely it made more of a difference in dry time than the Loreal blow out spray that is marketed to do so. Also the Loreal EverPure Blonde Shade Reviving Treatment. I used it up because it added shine and I liked it as a conditioner, but I did not see any lightening or change in my hair color.
It Cosmetics CC Cream Illumination: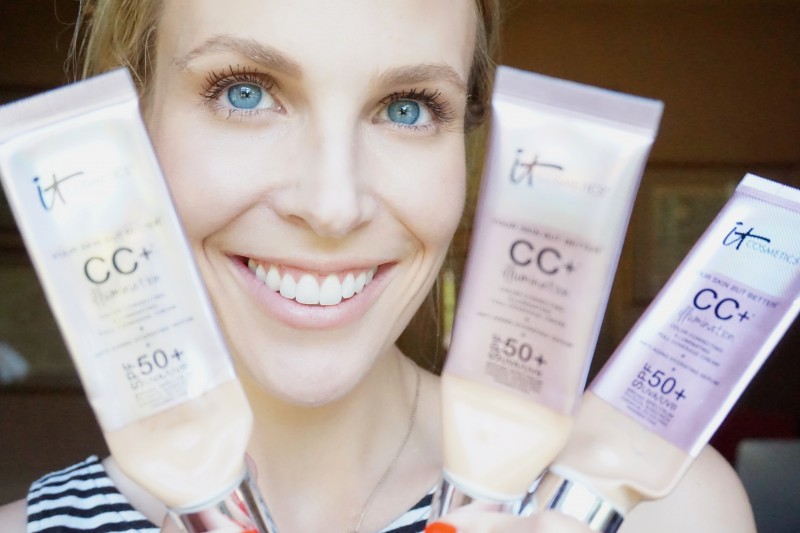 If you are a regular reader of the blog, it should come as no surprise that I'm covered up in old tubes of the It Cosmetics CC Cream Illumination. If you only have time for one step, use the CC Cream. I love the coverage (bye, melasma!), hydration, and the SPF 50 physical sun protection. Recently I've started mixing one pump of the CC Cream Illumination in Light with the regular CC Cream in Fair to get the best shade match for my skin.
Nars Radiant Creamy Concealer:
Still my favorite under eye concealer, even though I try every single new concealer that comes on the market. I know I have repurchased Nars Radiant Creamy Concealer at least three times, but my kids have absconded with the Nars empties from my stash, so I have no proof of that fact.
Yay! Now I can throw away all these empty bottles that have been cluttering my closet.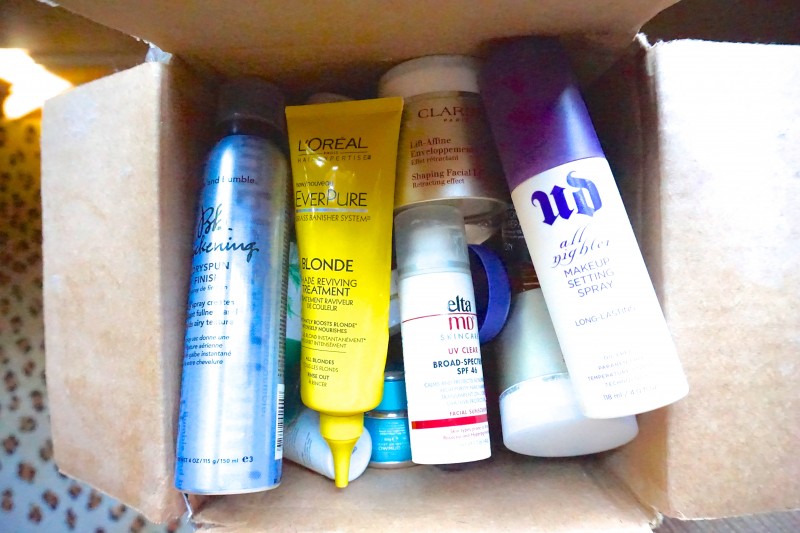 Now for the personal stuff, since if you've read this far down, you might care. I realize I have not been posting frequently (on Instagram either), and I'm really sorry! We live in Houston, and were luckily unaffected by Hurricane Harvey, except for the seven days we were without TV or Internet. That was rough for my stir-crazy kids (and me), and it somewhat explains my blogging hiatus. But to be honest, I just felt uninspired after Harvey. Who cares about face masks when so much of our beloved community is suffering? Let's be clear: I was still masking while stuck at home during the floods, I just didn't feel like posting about it. It was all hands on deck with three kids, laundry, cleaning, no school start in sight. I'm tired. But they finally started school this week, and things are starting to get back to normal. My wheels are already turning on some new posts. So stayed tuned! And thanks for sticking with me even though I'm not being consistent about posting. I have lots to say, just no time to say it.
xoxo,
@kathleenjenningsbeauty
4 Responses to "Recent Empties!"
You May Also Like