Every Time I Skip This I Break Out
11 • 18 • 2016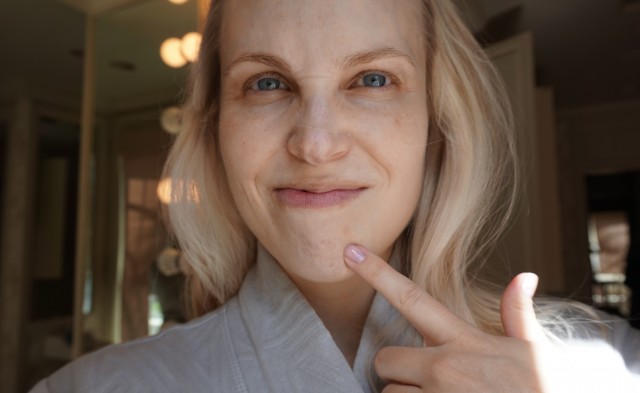 I was confronted with a major beauty dilemma the other night: I had already applied my fancy SK-II essence, and was applying the last few drops of my current favorite serum, when I realized, oh SHOOT! I forgot the double-cleanse! Should I start all over?! I decided it probably wouldn't make a difference just this once, but sure enough, I woke up with a zit the next day. Read my Bioderma Crealine review discussing the product that should be a critical step in your cleansing routine: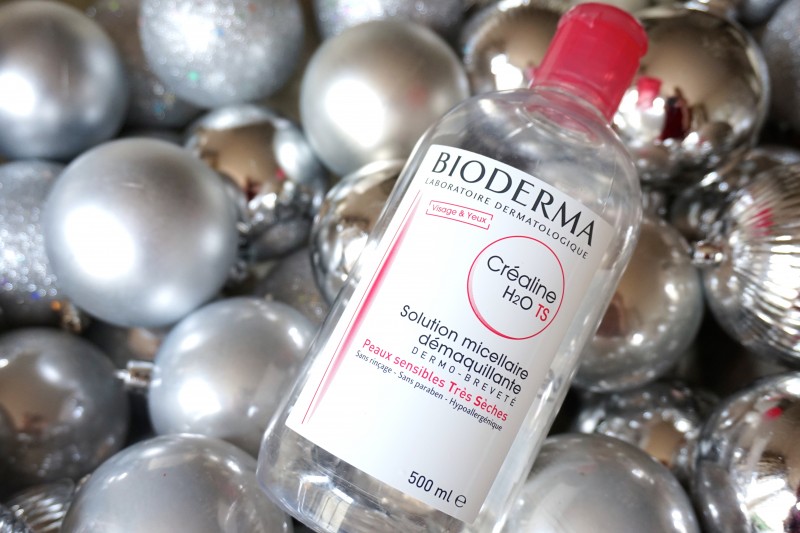 Bioderma Crealine H20 is a micellar water, which is similar to a toner in that it is applied with a cotton pad and removes makeup, dirt, and oil. Extremely effective at removing makeup (more so than a makeup wipe, in my opinion), Bioderma is extremely gentle and does not dry out your skin. I promise! I usually avoid toners altogether, even alcohol-free, fancy ones like SK-II because they are too harsh and dry out my skin.
How to Use:
When I first discovered Bioderma, I used it as "pre-cleanse" to remove my makeup before following up with my longtime standard Neutrogena Foaming Face Cleanser.  Recently though I have switched to using the Bioderma AFTER the soap and water cleanse. Regardless of the order you pick, I almost guarantee you will notice fewer breakouts! I used to believe my trusty Foaming Face Wash was sufficiently removing my makeup and cleansing my face, but since I added the Bioderma step, I rarely have a random pimple hanging around.
Interviews about the beauty routines of models/editors/hipsters almost always reveal that they use Bioderma Crealine to remove their makeup (interviews here and here, just as an example). Interestingly a lot of these women say they ONLY use Bioderma Crealine to cleanse and nothing else because they trust Bioderma over the [allegedly] harsh pH of tap water. If you don't want to bother with water (late-night holiday parties, anyone?), my advice would be to use two cotton pads soaked with Bioderma to make sure you get your face totally clean. Don't stop at just one pass.
I've been afraid to ditch my water and face cleanser entirely, so I have been using Bioderma as a second step after my soap and water cleanse. No need to rinse off the Bioderma afterward! Your face will feel clean, but not tight and stripped, and will be perfectly prepped for the rest of your nighttime product regimen.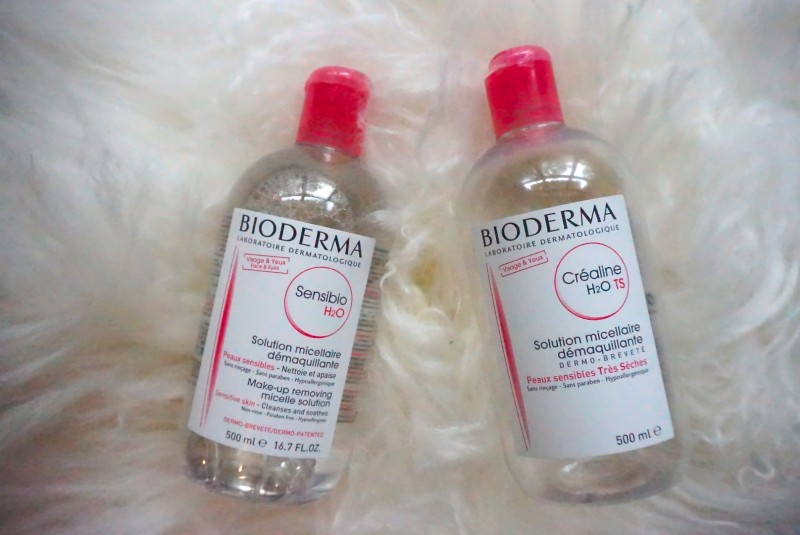 I'm on my third bottle of Bioderma, and interestingly, my latest bottle is labeled "Sensibio H20" and my old bottle is labeled "Crealine H20." Research online says the two are identical, it is just a rebranding of the product in certain countries. According to the label, however, I notice a slight variation in ingredients:
Crealine Ingredients:
Aqua, PEG-6 Caprylic / Capric Glycerides, Glycerin, Polysorbate 20, PEG-40 Hydrogenated Castor Oil, Ammonium Lactate, Plantago Major Leaf Extract, Fructooligosaccharides, Mannitol, Xylitol, Rhamnose, Propylene Glycol, Disodium EDTA, Cetrimonium Bromide.
Sensibio Ingredients:
WATER (AQUA), PEG-6 CAPRYLIC/CAPRIC GLYCERIDES, CUCUMIS SATIVUS (CUCUMBER) FRUIT EXTRACT, MANNITOL, XYLITOL, RHAMNOSE, FRUCTOOLIGOSACCHARIDES, PROPYLENE GLYCOL, DISODIUM EDTA, CETRIMONIUM BROMIDE.
I've been using my new bottle for a couple weeks now, and there does not appear to be a decrease in efficacy. According to my pseudo-scientific testing, both Crealine and Sensibio appear identical in texture, scent, and efficacy at removing makeup.
Oh, and this is important: not all micellar waters are created equal. I bought the cheapo Simple brand micellar water at Target, and it does not work NEARLY as well as the Bioderma Crealine! Not even in the same ballpark. When I used the Bioderma on a cotton pad after using the Simple micellar water, I still had makeup come off on the pad. However when I use Bioderma, a second pad comes off clean (as long as I used my regular cleanser beforehand).
I have not tried the Garnier micellar water, but I'm not taking a chance on another brand any more. Bioderma it is, and it is reasonably priced ($28) for a big bottle on Amazon here.
xoxo,
@kathleenjenningsbeauty
You May Also Like