Margot Tenenbaum Halloween Costume (and Faux Bob Tutorial)
10 • 28 • 2013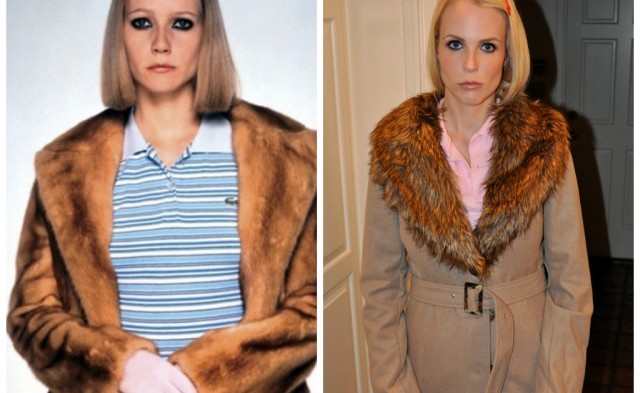 Still trying to figure out what you want to be for Halloween?  Read about my DIY Margot Tenenbaum Halloween costume and how to create an easy, faux bob.  A little backstory: Halloween is MAJOR at my house– in fact, my first date with my husband was to dinner and a Halloween party in full costume!  This year we decided to go as Margot and Chas Tenenbaum (Ben Stiller) from my favorite Wes Anderson movie, The Royal Tenenbaums.
Interestingly, writer/director Wes Anderson is from Houston, and I met his realtor mother, Texas Anderson, when we were house-hunting a few years ago.  I was so starstruck when I finally figured out who she was, but James was like, "This is not a valid reason to buy a house."  A good point.  Fascinating fact: Momma Anderson has a Doctorate in Anthropology and was apparently the inspiration for the mom in The Royal Tenenbaums, played by Angelica Huston!  Now, on to the costume.
I have long straight hair, so the trickiest part was figuring out how to make a faux bob.  I think this faux bob technique would come in handy for lots of costumes; a 1920s flapper, perhaps?  First, divide your hair into two sections, and do two low, loose braids.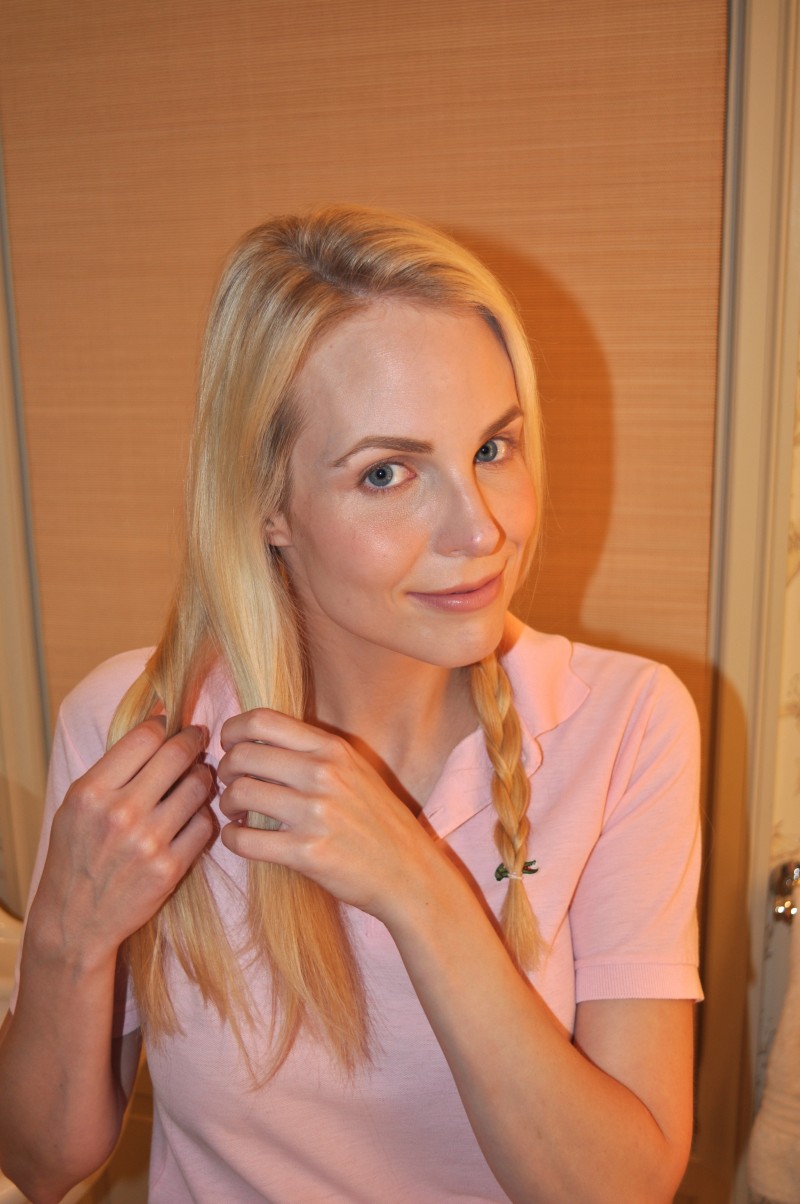 Next, use your fingers to kind of "claw down" where the braided part begins.  However far down the braids start will be the bottom of your bob.  Don't forget to claw the back of your hair too– you're trying to keep the hair from looking too divided back there.
Now roll up the braids underneath your hair, and use bobby pins to secure the rolled braids to your scalp.  And, voila!  Margot's bob:
The other key to Margot's look is tons of black eyeliner.  Use black eyeliner on the upper waterline and draw a thick line on your upper and lower lashlines.  I think Rimmel Scandal Eyes is the best pencil for lining your waterline.  I don't know if they make it out of coal or bat guano or what, but it is the blackest liner I have found.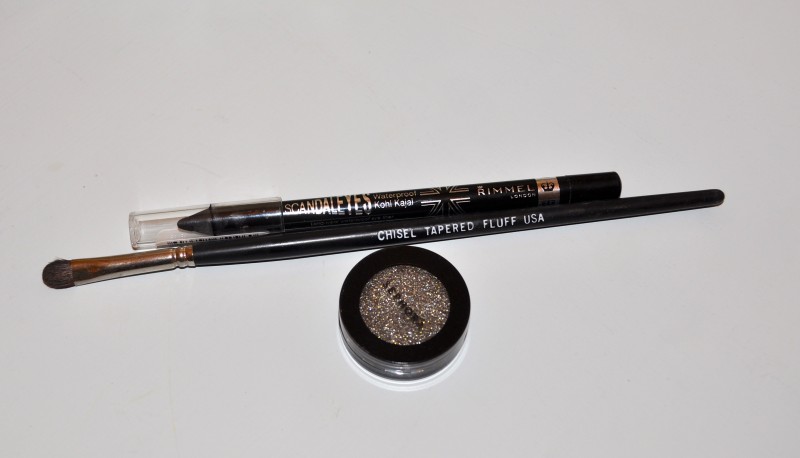 Then I used a small, tapered brush to tap sparkly charcoal gray eyeshadow over the liner and up to the crease.  I used a Sephora sample in 'Queen for a Day.'  I finished the look with a beige-y nude lipstick, Loreal Colour Riche in 'Fairest Nude.'
I ordered my Margot-inspired coat on Piperlime for 30% off, and paired it with a vintage Lacoste polo.  Here I am with "Chas" at the PULSE Halloween Event benefitting Houston's St. Luke's Episcopal Hospital:
Surprisingly, a lot of people had NO IDEA who we were.  Come on, people!  Oh well. It was fun anyway!
xoxo,
Kathleen
You May Also Like