Holiday Outfit Ideas!
12 • 09 • 2015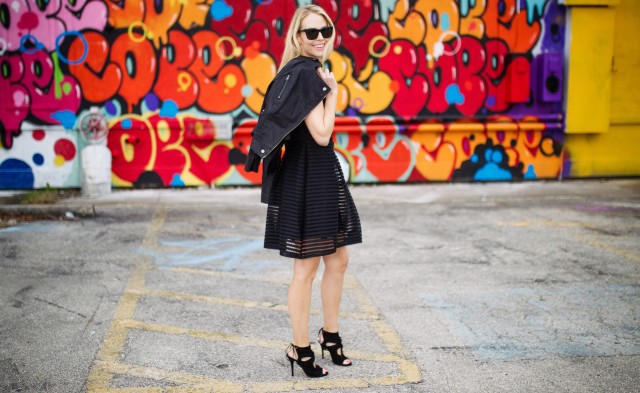 When people think about holiday outfit ideas, festive cocktail dresses and touches of sparkle come to mind. But in analyzing the events on my calendar this busy season, I realize that NONE are actually full-on cocktail attire. I see lots of "festive attire" and "holiday chic," but many are actually very casual (but not Lululemon stretch pants-casual). Here are some outfit ideas to create on-trend looks that are appropriate for all your holiday get togethers!
Outfit #1: Holiday coffee.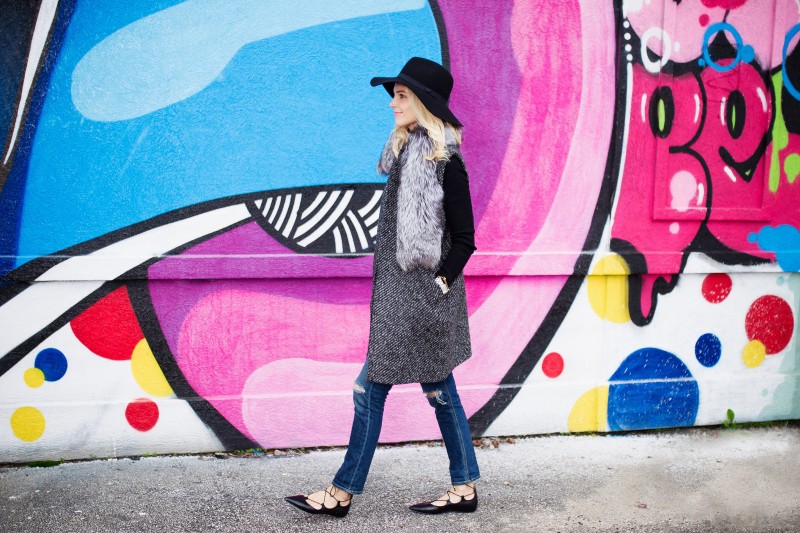 This long Theory vest with fur collar is a splurge but it is instantly makes every outfit look put together! And it is perfect for Houston where most of the time you don't need a coat with actual sleeves.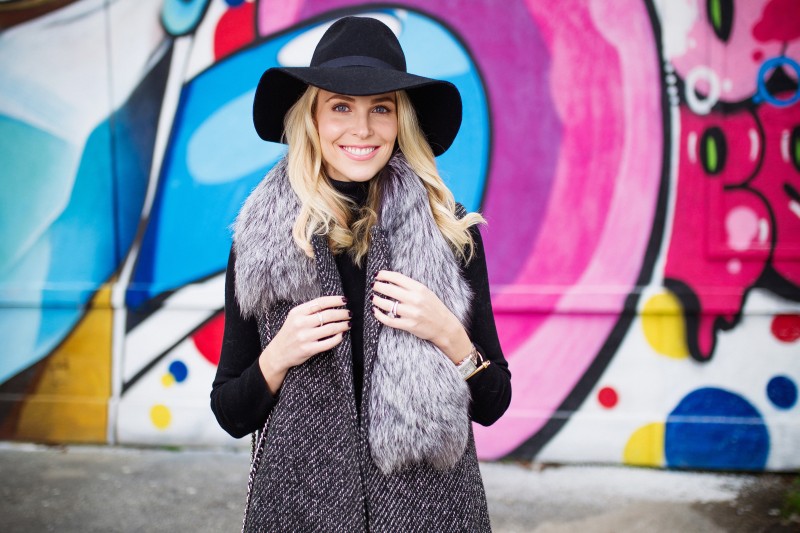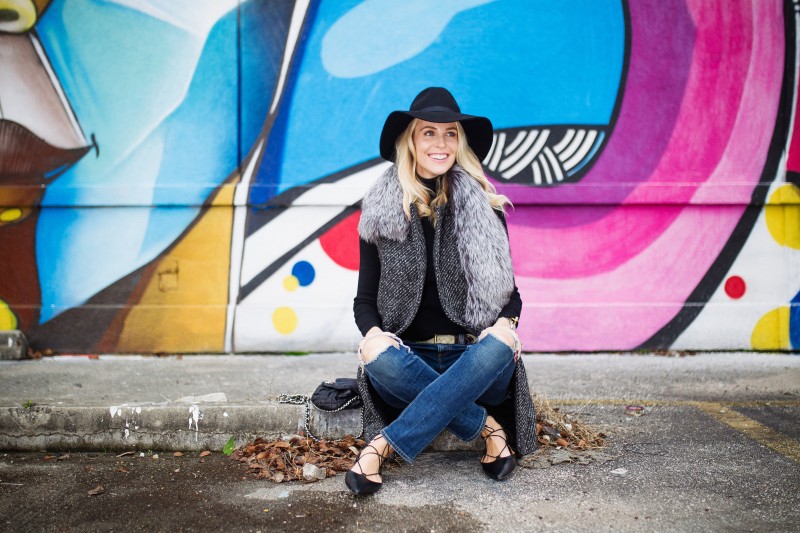 The removable fur collar makes the outfit dressed up yet effortless. I paired it with a simple black turtleneck, this floppy hat I got from Forever 21, and these awesome lace up flats (ugh mine sold out, these are similar) also from Forever 21 (which I'm not sure how I ever lived without!) Wearing my favorite jeans I've ever owned, Rag & Bone Tomboy.
Outfit #2: Christmas Tree Lighting Ceremony.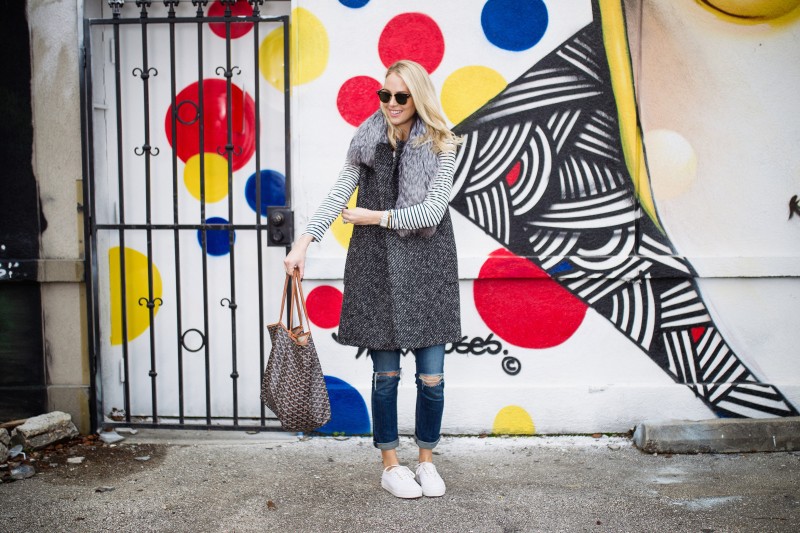 OK, you probably wouldn't wear sunglasses to your neighborhood's Christmas Tree Lighting Ceremony– but this is actually the outfit I wore last night when I went to the one in West U here in Houston. And no, there were no graffiti walls there. Anyway, this is basically a more casual version of Outfit #1 with chunky white sneakers (which are in competition with the aforementioned lace-up flat for the must-have shoe of the season). A black and white striped tee and rolled-up jeans paired with the Theory vest looks casual but put together.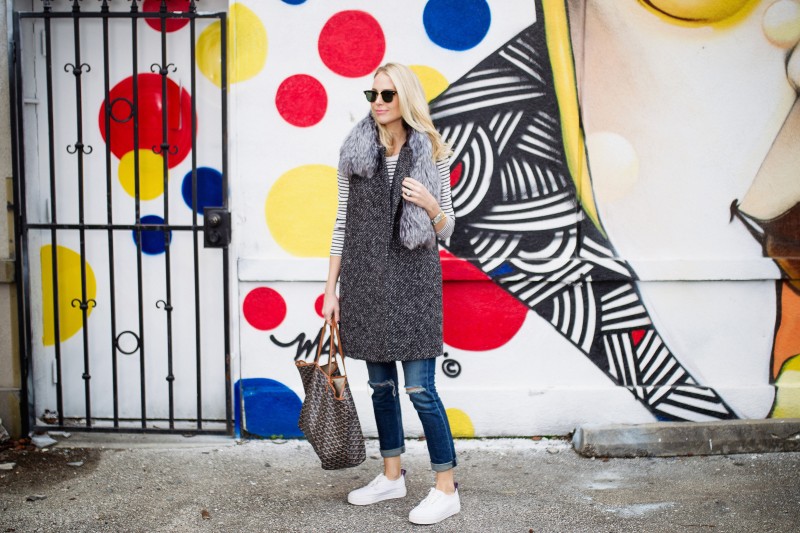 Chunky white sneaks
are a thing, by the way. My husband says they look like nurse's shoes, but what does he know.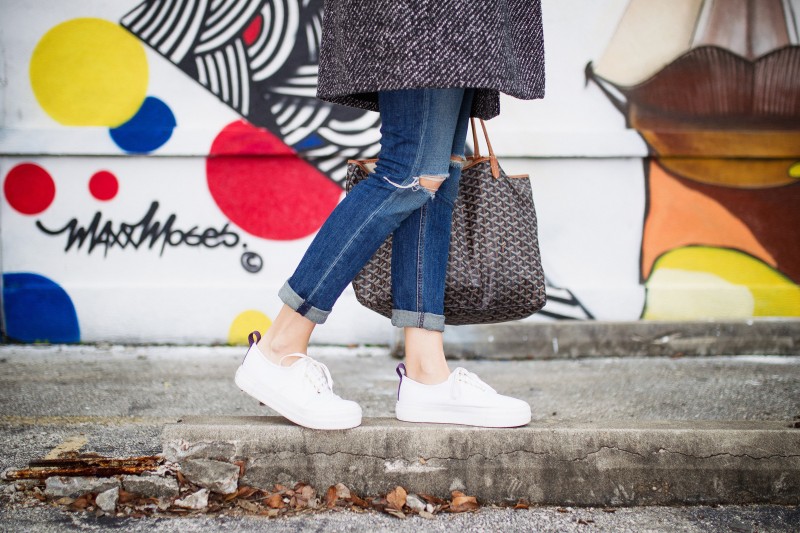 Outfit #3: That Saturday Date Night where you hit three holiday parties.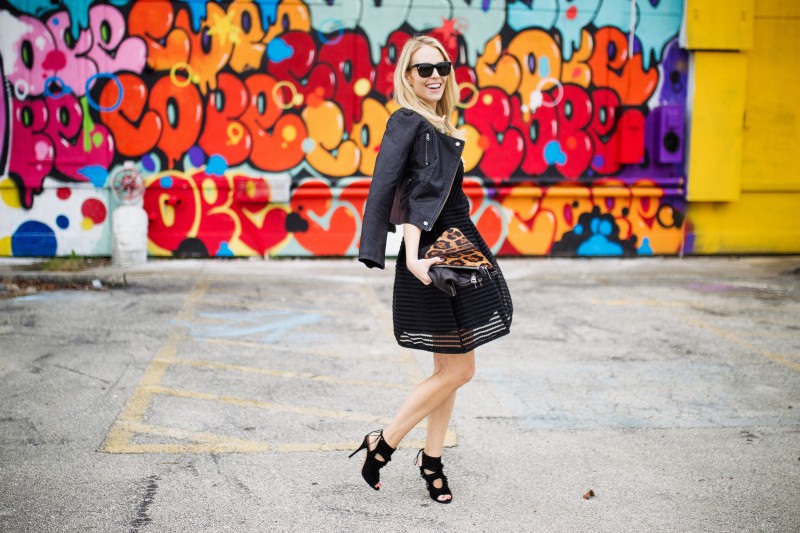 This LBD has to be the steal of the season! It is $21 from Target! Not even on sale– that's just how much it costs. It is very similar to a mesh-looking dress from Maje I *almost* bought last year.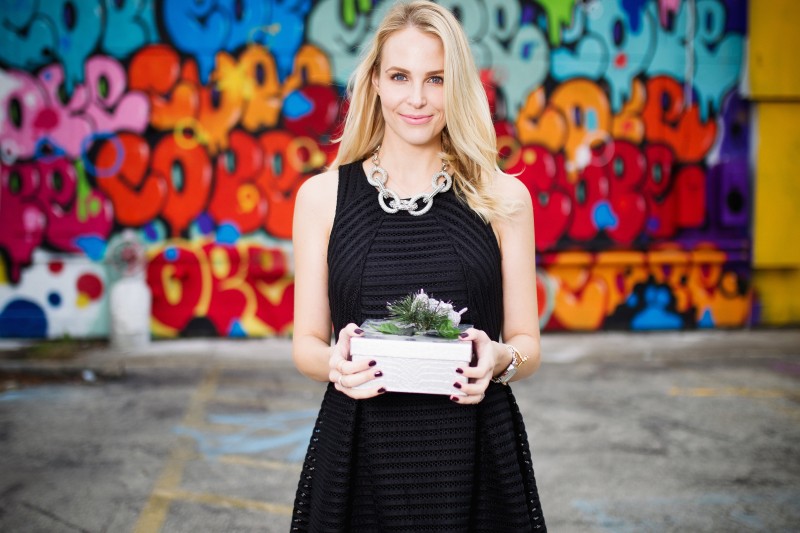 Paired with fun fringed sandals and a leather jacket, all in trusty black, this outfit will get you through a busy night of holiday parties with different dress codes. Similar leopard clutch and Ray Ban Wayfarers.
Outfit #4: Girls' Ornament Exchange.
Totally transforming the amazing cheapo little black dress from Target from Outfit #3 with the black turtleneck over it. What an easy trick!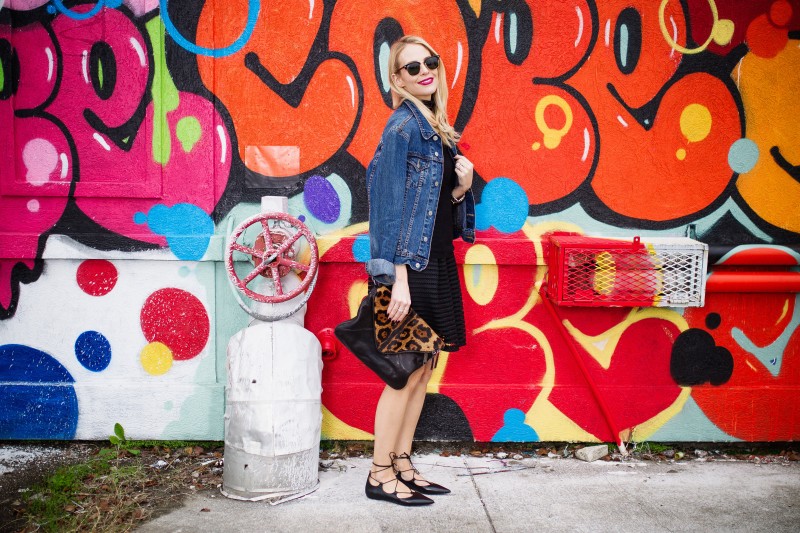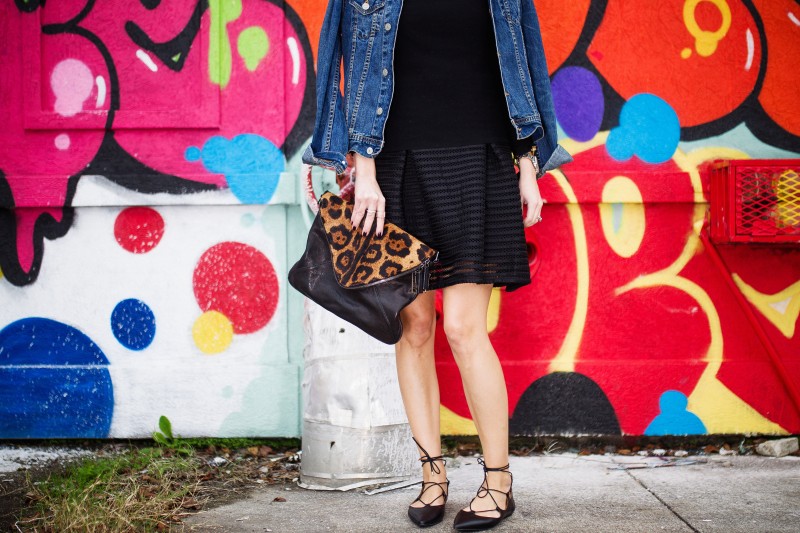 My sunglasses are Ray Ban Clubmasters, Forever 21 lace-up flats, Mossimo black dress, Bite Beauty Matte Lip Crayon in Aubergine.
And don't forget to check out my last post about my beauty prep routine for a holiday party or big event!
xoxo,
@beautynowapp
You May Also Like