Last-Minute Face Prep
05 • 11 • 2017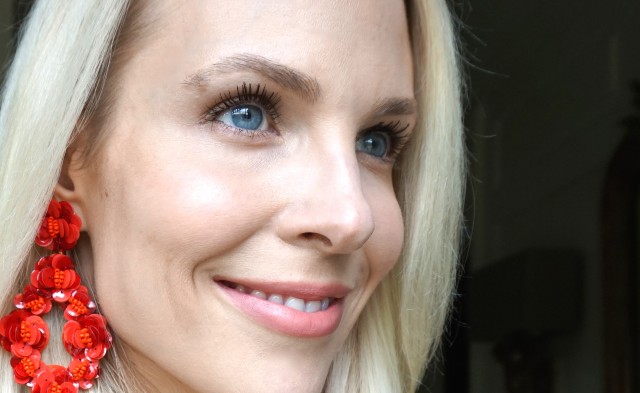 Maybe you caught my post last week about the months of beauty prep undertaken in anticipation of my 15th college reunion. So did my fellow alums, and let me tell you, there was a lot of emoji eye-rolling and, I have to assume, text chains I was not party to. I didn't mean to make you feel as if your face is a lost cause! Not so! My friends posed a reasonable follow-up question- if you haven't done any of said formidable prep work, what is the one thing you can do last-minute to make yourself look better?
Enter my mask regimen. People ask me all the time what my all-time favorite mask is. This is like asking me which one of my children is my favorite. And, as with my children, it depends on the day. Let's consider the college reunion for a moment, that delicate dance between needing to look one's absolute best whilst partying like its 1999. Long Island Ice Tea with a side of curly fries? Yes, please. This is not the time to sacrifice having fun to look good.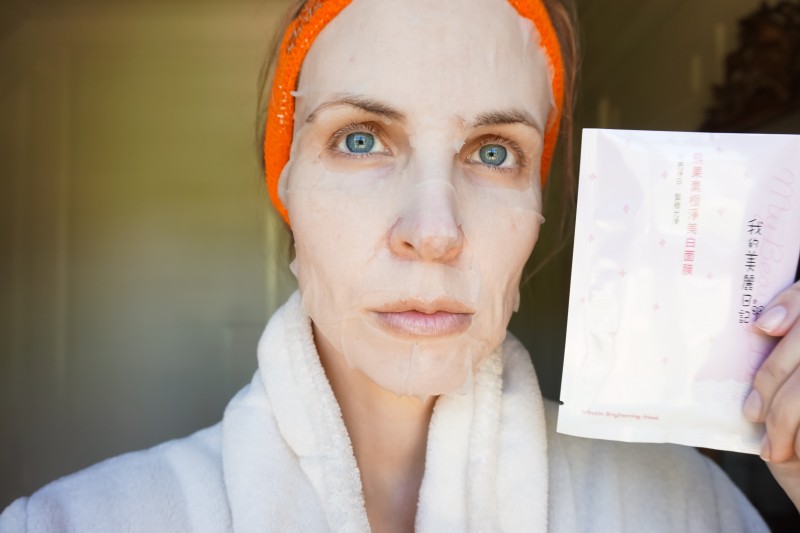 Since I will be drinking and generally partying college-style, my skin goals will be de-puffing, adding radiance, and hydration. If you do nothing else to prepare for a big event, the #1 thing you can do is put on an SK-II sheet mask the morning of, and you will look 10 times better than before. They are pricey and magical, making your skin look poreless, radiant, and slightly lifted and de-puffed. I don't usually have a box of SK-II on hand, but I just sprung for a box and I will wear a fresh one each morning of the reunion.
Interestingly, the fancy SK-II masks leave a little residue that can get balled up under makeup. So I will put on the SK-II mask first thing in the morning in my hotel room so the essence can penetrate my skin as long as possible, and then I will rinse off with water before I do my makeup. Interestingly, my usual cheapo Korean sheet masks do not leave a residue I have to wash off, but the SK-II does. I would say one of my cheapo My Beauty Diary masks works 75% as well as an SK-II.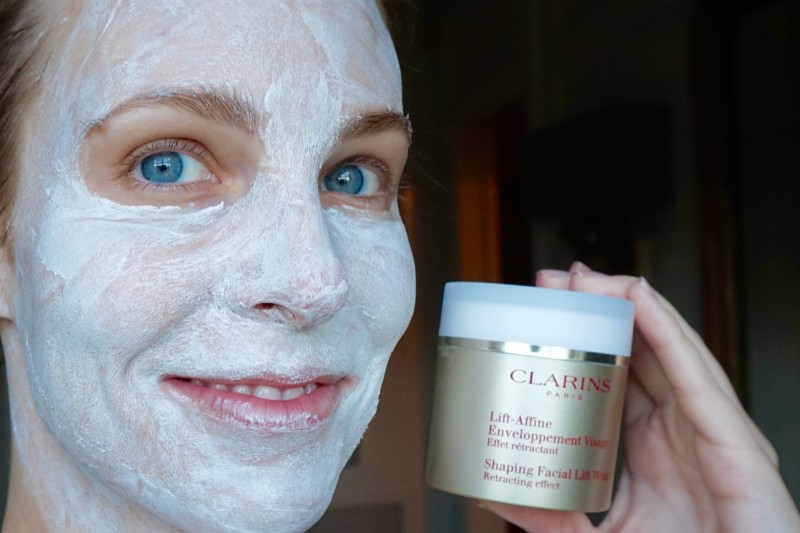 For de-puffing, I swear by the Clarins V-Facial Intensive Wrap. It literally takes the puffiness under your jawline (a/k/a the "beer band") away, and the longer you wear it (up to a couple hours), the better. But it works pretty well in 25 minutes. Depending on how much time I have in the morning in my hotel, I will probably wear the Clarins mask, then wash off and apply an SK-II mask. Or maybe I won't get super puffy until Morning 2 of the reunion, so I can skip the Clarins Wrap and just do the SK-II sheet mask. It's all about assessing your skin needs (and patience level of your husband) each morning.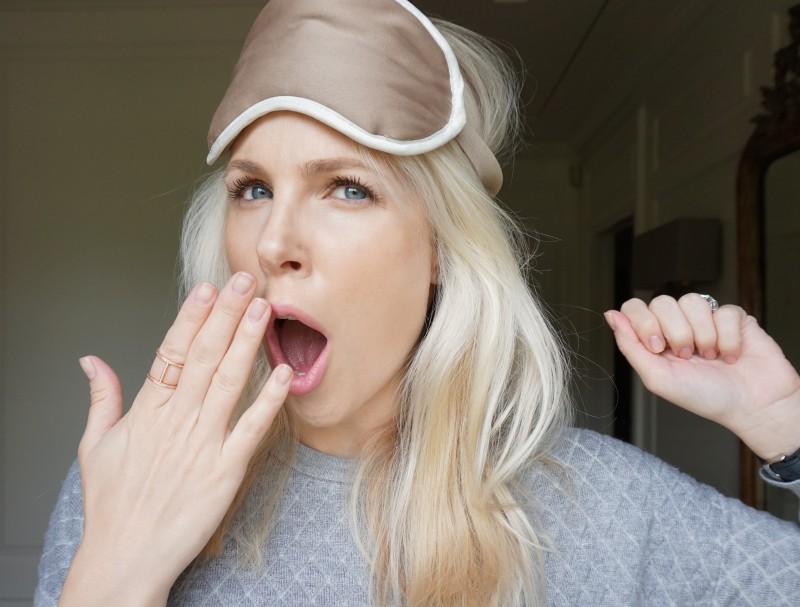 I will also travel with a sleeping mask because it is the perfect way to make yourself look better without taking up any extra time in the morning. I love the Sephora Pearl Sleeping Mask– it comes in a little pod like a Keurig, so it is perfect for travel. It is a gel mask that hydrates, plumps lines, and adds radiance without breaking you out (like so many of the sleeping masks I have tried). The Pearl mask works similarly to the Peter Thomas Roth Rose Stem Cell mask I use almost every morning (I have it on right now as I'm typing), but I probably won't travel with the PTR because I keep it in the refrigerator for extra cooling effect, and I only have a really big jar of it. Also FYI I like the Sephora Pearl pod better than the Sephora Pearl sheet mask, in case you were wondering.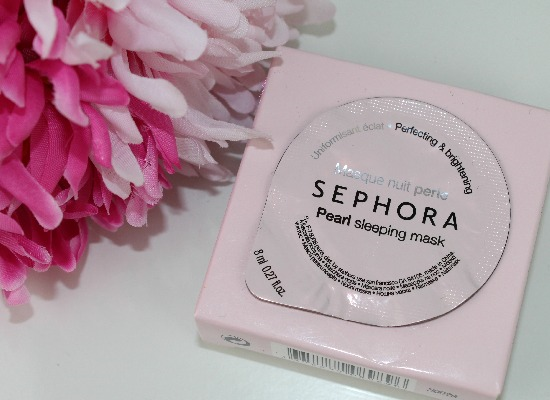 The other sleeping mask I am bringing to my reunion is one of my all-time faves, the Valmont Prime Renewing Pack. It is a refreshing cream mask that adds radiance and just makes your skin look moisturized and good. When I use the Valmont mask, I massage it in and put on a thick layer that I leave on and sleep in because it is pricey and I want it to work its magic all night. It is not a sleeping mask per se, but if you leave it on all night, when you wake up you have brighter skin and somehow your under eye circles look better too.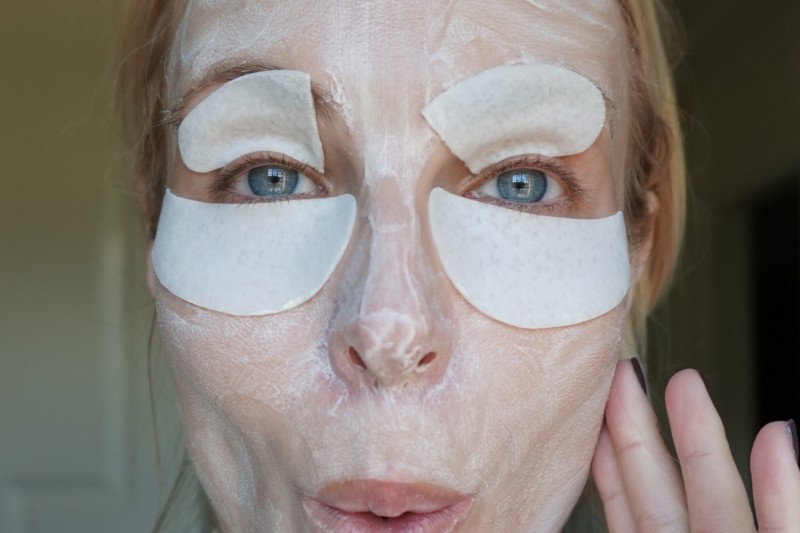 Speaking of under eye circles, I will definitely also bring my Skyn Iceland eye gels to depuff my eyes in the morning (you can double up and wear them underneath a sheet mask!) I will probably also bring a Valmont Eye Regenerating Mask– this is the best depuffing eye mask on the market and you pay for that. I only have one precious mask left, but I might deem this occasion important enough to use it.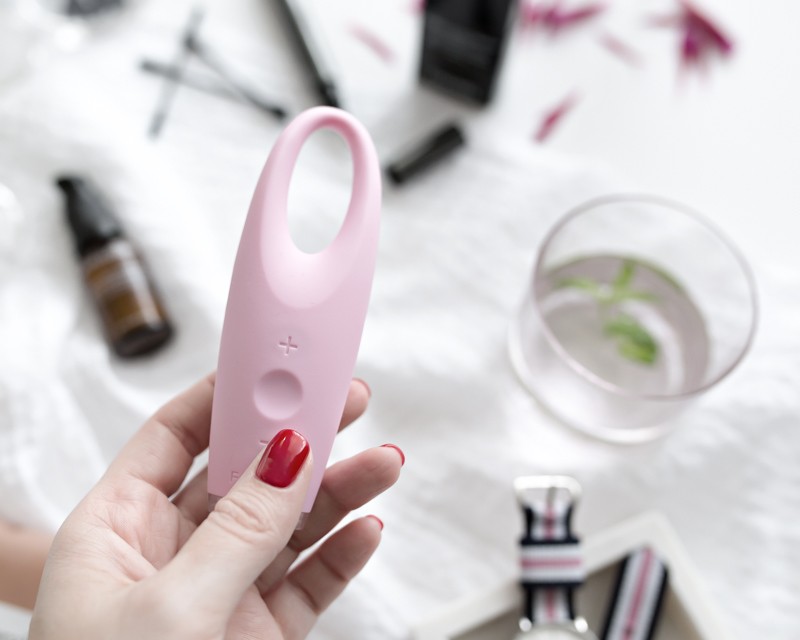 I will also bring my handy little Foreo Iris Illuminating Eye Massager I just received- it is a handheld device that pulses and simulates the tapping motion that a facialist does to depuff your under eye bags. Several readers had reported that the Foreo Iris really works, and then coincidentally Foreo reached out to me and offered to send me one. I'm still testing it out for a full review, but so far I like it, and it definitely depuffs and feels nice on tired, puffy eyes! I might use it on my husband too if he's patient and lets me do all my masks.
xoxo,
@kathleenjenningsbeauty
You May Also Like