What's a Jelly Pack and Why You Need It On Your Face
06 • 09 • 2017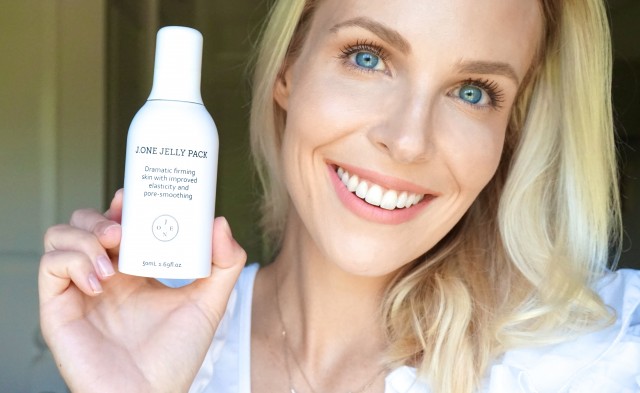 Let's discuss my most exciting makeup discovery of the past six months: the confusingly named J. One Jelly Pack, a Korean makeup primer that goes way beyond making your makeup last longer. The J. One Jelly Pack gives the most incredible poreless appearance and lifts and holds up your sagging jowls, all while treating your skin like an anti-aging mask. It really works! Read on for my J One Jelly Pack review:
WTH Is A Jelly Pack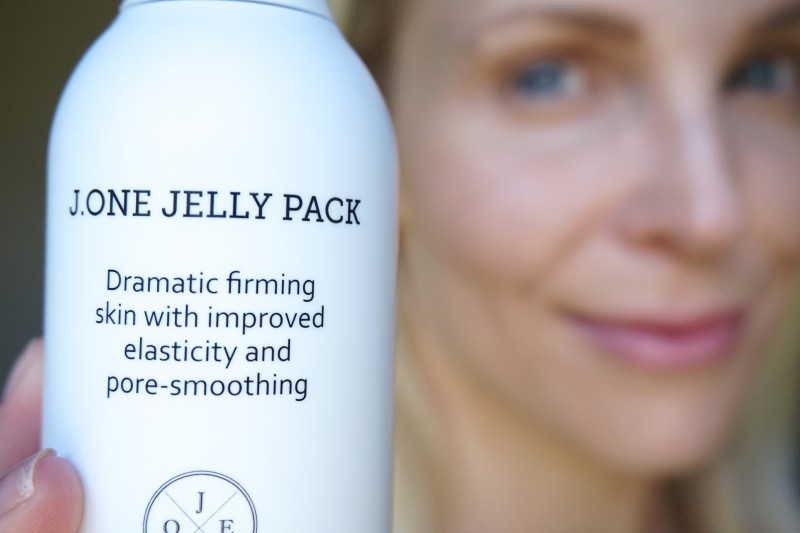 The name is confusing- "pack" is the Korean word for mask, but the J. One Jelly Pack is actually a makeup primer, and the finest one out there at that. Primer is applied before moisturizer/SPF and foundation to "grip" onto your makeup and make it last longer.
This particular primer is unique in that it improves your skin like a mask, with fermented black tea and peptides for anti aging benefits, and hyaluronic acid to hydrate and niacinamide to brighten. Most importantly, there's also a lifting and firming effect, which the brand's founder, Korean actress Ha Ji-Won, claims is like a 'corset for your face'.
I bought my Jelly Pack several months ago from this seller on Amazon and have had no problems with the product, but recent reviews speculate that the same seller is now pushing fakes. So I would be safe and purchase my J. One Jelly Pack from Sephora online [and while you are at it, also throw the best depuffing mask ever in your cart because Sephora is the only place that sells it] .
How To Use
From the second you put the Jelly Pack on your skin, you realize the thick, syrupy gel is like no other primer you have tried. I was applying my J One in the wrong order before: you should apply it to bare skin, BEFORE sunscreen/moisturizer. It still works if you apply after moisturizer, but it doesn't give quite the same poreless, lifted appearance. Apply 2 or 3 pumps to freshly cleansed skin and smoothe over your face in sweeping, upward motions. I apply over my eyelids and under my eyes too. Then pat the product into the skin to help everything meld together and sink in. Let it settle for a couple of minutes before moving onto sunscreen or makeup. Some bloggers say you need to wait 5 minutes or your makeup will ball up, but I have never had that problem and I wait maybe one minute for it to sink in.
You can also use the J. One Jelly Pack as a sleeping pack, applying a generous layer as the last step in your evening skincare routine. Seems like a waste of a fairly expensive primer, so I have never done this.
Why You Need It:
Before you stop reading because you're thinking, "I already have a primer that seems to do the job just fine." Let me explain how the J. One Jelly Pack kicks your Laura Mercier/Smashbox/Hourglass primer's *ss. First of all, it is hands down the best primer in terms of extending your makeup's weartime. But don't buy it for that reason alone. Buy it because the J One gives you the most unbelievable, poreless alien skin you have ever seen. It's as if the strange, syrupy consistency of the J One spackles over and fills in all of your pores. If you have an event and do a one-two punch of an SK-II sheet mask (or this budget sheet mask), and then the J. One before your makeup, your skin will have a poreless glow that is nothing short of otherworldly. The whole look was beyond description until I discovered the Koreans came up with a word for it– "chok chok."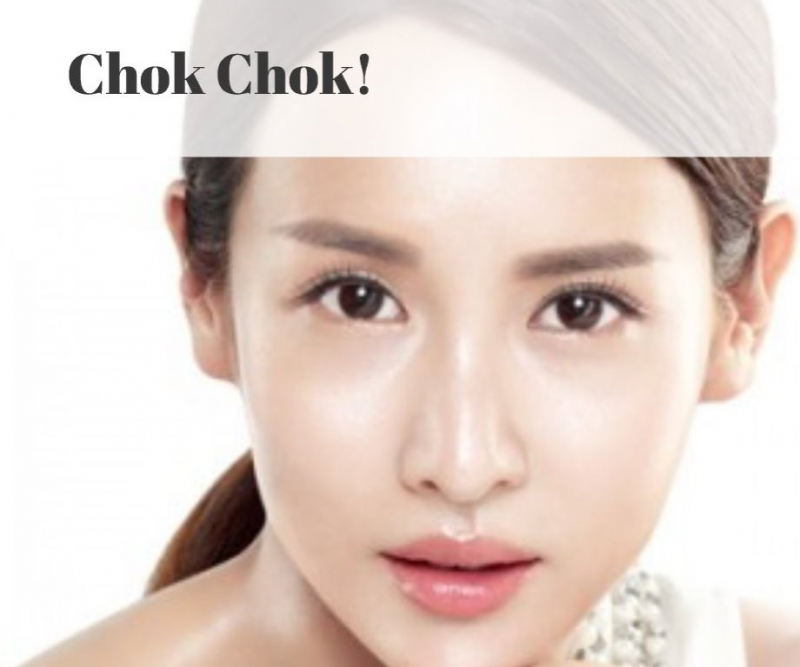 But wait, there's more! Not only does the J. One make you look chok chok [give you chok chok? Not sure as to the usage], but it lifts and plumps your skin! So much so that Vogue described it as a corset for the face: "It pulls up the skin and keeps it there . . . almost like there's no gravity." I smooth it on in upward motions, and and under my jawline too, and I swear it keeps my nasolabial folds a little more lifted and my jawline sharper. I also notice that it plumps up the hollows under my eyes, and makes my whole skin look plumper, supple and hydrated (yet it doesn't break me out like many primers do). It also temporarily fills in those fine lines on your forehead.
I don't usually use the primer everyday before my usual It Cosmetics CC Cream Illumination (although it works fine under that), but I definitely use it before events (at night I use Too Faced Born This Way foundation or Loreal Pro Glow in Shade 202).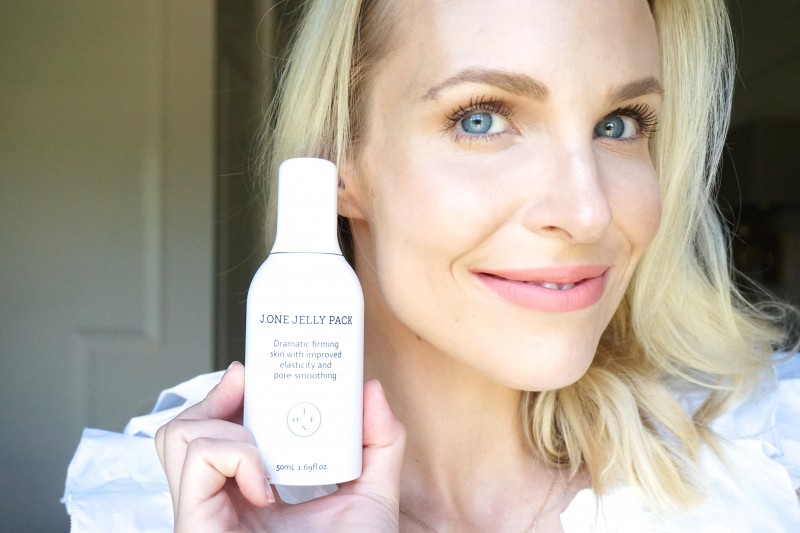 In the above photo I'm wearing the J One Jelly Pack, It Cosmetics CC Cream Illumination in Light, Maybelline Super Sizer mascara in Black Brown, Maybelline Brow Precise, and Urban Decay Glide-On Lip Pencil in Unicorn (lined + filled in my lips with the liner).
xoxo,
@kathleenjenningsbeauty
You May Also Like