How to Look Good for Your Reunion
05 • 07 • 2017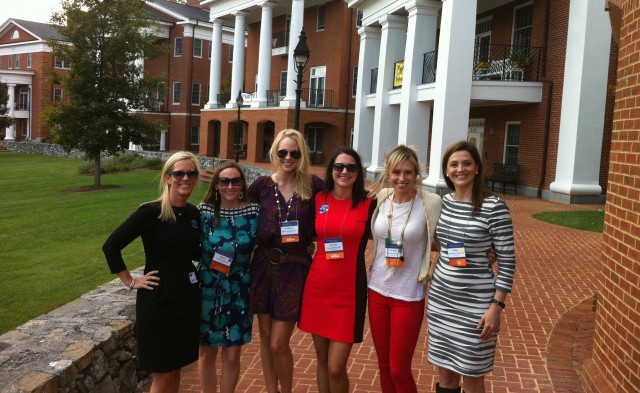 Some people train for marathons. But for me, the class reunion is my Super Bowl. The BIG GAME. I could show up as if my glowy visage required no work at all, the corporeal equivalent of "Oh, this old thing?" [Flips hair]. But I'm all about the realness, so this blog post details the months (yes, months) of prep work to look my absolute best when facing all those frenemies and exes of yore. Read on for my step-by-step beauty prep for a reunion:
Skin:
Arguably the most important preparation category when it comes to looking good for a reunion. This is the time to break out the big guns and not scrimp on your skin care. That half-used bottle of SK-II essence that is too precious to use everyday? This is the time, ladies. For the past week I've been applying my SK-II essence morning and night on bare skin before my regular skincare routines, and my skin is visibly more luminous, clear and even-toned. I also sprung for a box of the miracle SK-II sheet masks that I will use every morning of reunion weekend. I usually use the second best sheet mask, a cheapo Korean one, but again…time for the big guns.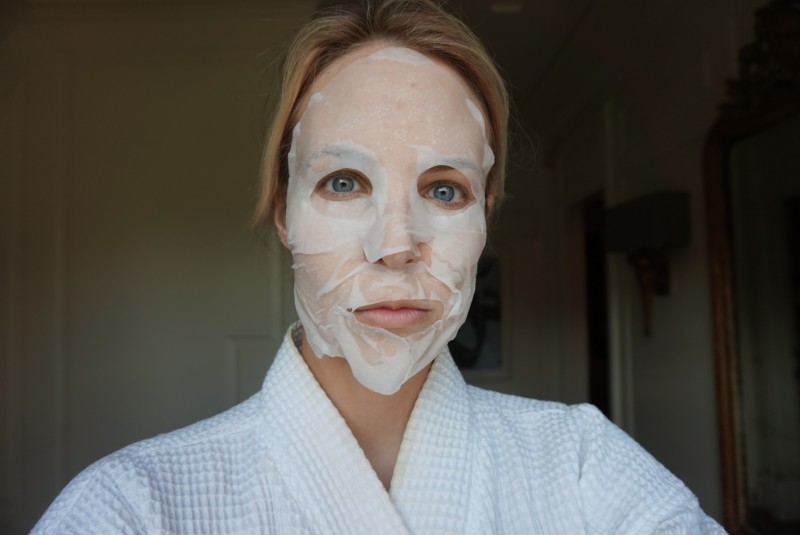 In the months leading up to the reunion, I have been using my NuFace microcurrent device religiously every morning for 5 minutes to counteract sagging (full blog post here, and a new YouTube video demonstrating my techniques here). It really works if you stick with it- I even travel with it because you start to lose your results after a few days of not using it. I have also been using my GloPro micro needling device once a week (I should probably do it 2 times a week), followed by my favorite anti-aging serum, Estee Lauder Advanced Night Repair. The micro needling builds collagen in your skin and helps products penetrate better. About 24 hours after I use it, my skin is noticeably plumper, slightly lifted, and has a poreless appearance. Similar to the results of an in-office SkinPen procedure, but the effects don't last as long.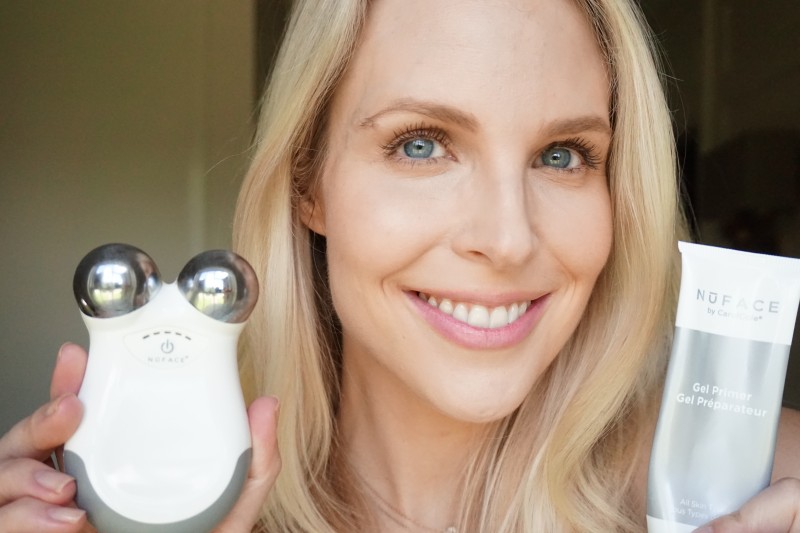 Speaking of in-office procedures, this is my 15th college reunion, so night cream alone isn't going to cut it at this point. I definitely visited my dermatologist, Dr. Jennie Segal in Houston, for Botox prior to the reunion. I hadn't had Botox in my forehead lines since late October, so I was due. She also did one prick in my chin, which helped create a sharper jawline because our chins pull up slightly as we age. So weird, but it really works! I think Botox two weeks prior to the reunion is ideal because it can take up to five days for Botox to take effect, but it also gives you time to visit your doctor again in case she needs to tweak your Botox, add more in an area or fix something uneven. As an alternative, I recommend wearing Frownies nightly to improve forehead lines without injections.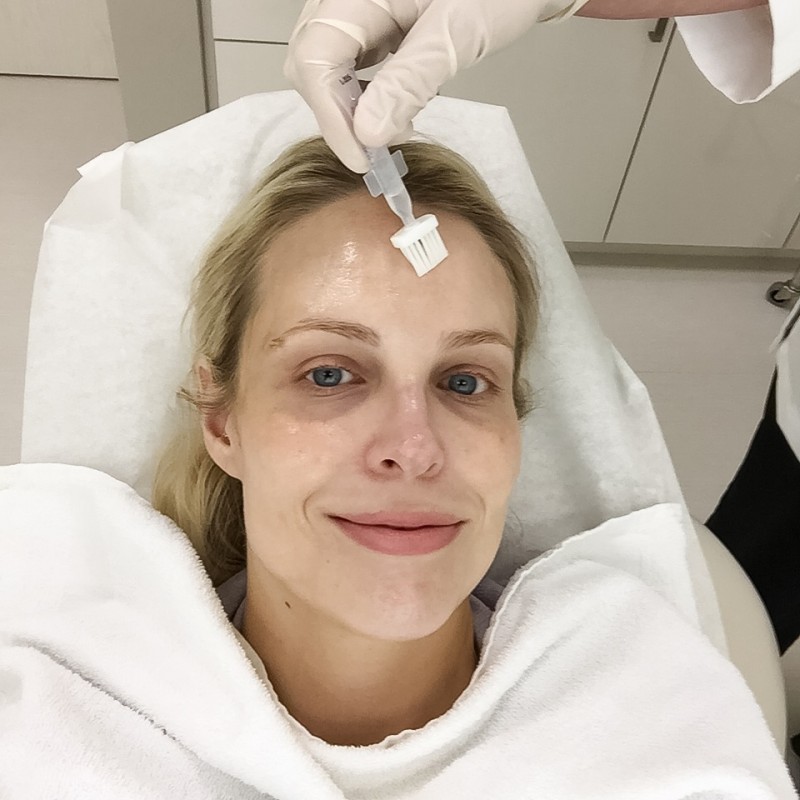 While I was at her office, Dr. Segal treated me to a Silk Peel, which has made my skin look amazing! More even toned, poreless, and plumped. Confusingly the Silk Peel is not really a peel at all, it is a hydrafacial (check out my review of a hydrafacial procedure) I had no redness or side effects, so I wish I had done it closer to my departure since I'm not sure how long this skin awesomeness will last. It is $325, which is a little difficult to swallow, but I'm LOVING how it looks, even now, a week later. Another procedure I tried at Dr. Segal's office a different time was the mandellic acid peel, which left my skin incredibly brightened, poreless and soft (also with no dryness or downtime- I looked event-ready immediately after). Since the mandellic acid peel is $175, I might do that the day before I leave. The results do not seem to last as long as the Silk Peel, but they are better than the at-home glycolic peel I swear by.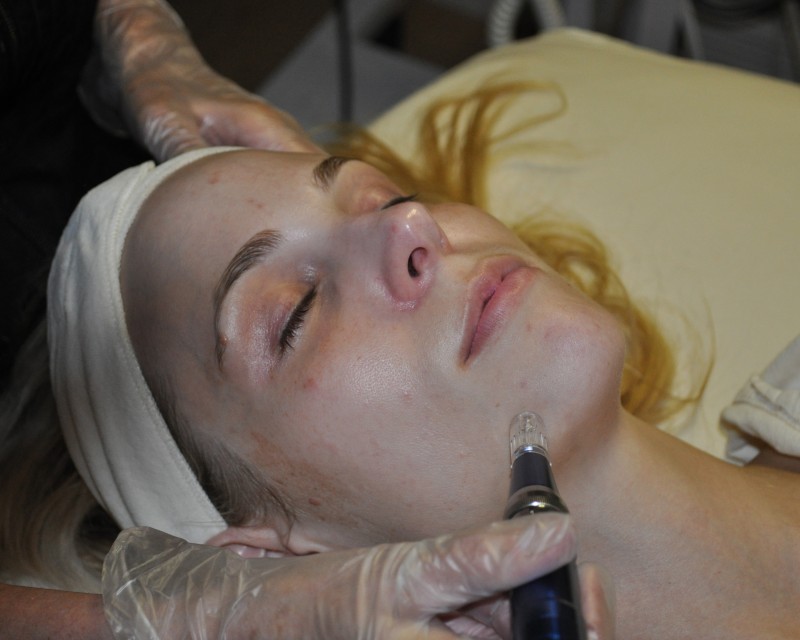 I was also considering getting a SkinPen treatment at Nigro Dermatology before I leave because I love how it makes your skin look plump and poreless. I have tried the SkinPen twice, once as a "Vampire Facial," where the pen penetrates more deeply, so I was left with bruising for over a week. Since I don't want to risk that happening before the reunion, I think I'm going to leave well enough alone.
Hair:
I'm not talking about fresh highlights, because that goes without saying. In fact, as I type this I am in foils at the hair salon. But there are plenty of advanced moves to get your hair game on point for a big event. I need all the help I can get since I'm going through that massive shedding period post-baby. There are approximately seven hairs left on my head, and the brave strands that remain have inexplicably turned brown. My mom suggests that I go darker. Surely she jests!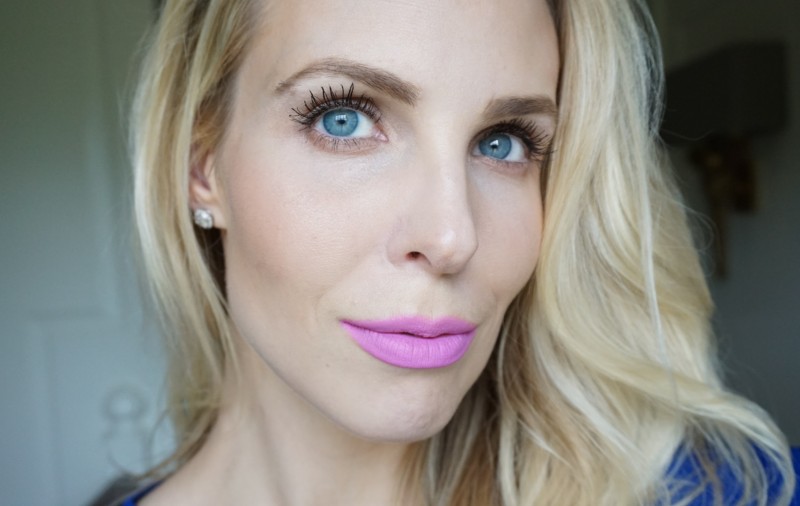 Scientists agree that humans associate thick, full hair with youth and beauty. I plan to get my hair extensions moved up (I go to David at Studio A Salon in Houston). I have 4 "sandwiches" of tape-in hair extensions for volume, cut to the length of my hair. I have an old blog post about it here, and I've been wearing them over three years now (you get them "moved up" every 6-8 weeks as your hair grows out). They are life changing for thin-haired people- finally I can have long hair because the extensions "fill in" the front where my delicate hair always breaks off. No, they haven't damaged my hair in any way.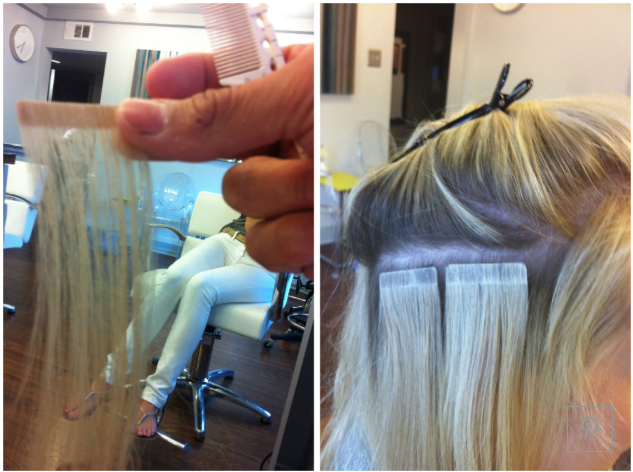 Next week before I leave I will also get an Inphenom treatment at Studio A so my hair is glossy and smooth, but not weighed down (I detailed the Inphenom treatment in a post here). I will probably schedule the treatment 2 days prior to my departure because the day they do it, your hair looks a little flat. But as soon as you wash it and use your normal products, it is bouncy and frizz-free. Amazing.
As for hair products, I will definitely pack my Hot Tools 1-inch Marcel Iron. The marcel irons that professional stylists use are a little strange at first, so I watched some YouTube videos on techniques. But once you get the hang of it, this one really does make your curl last WAY longer than your typical clamp-type curling iron from Target. Also as I'm curling each piece of hair, I spritz it with Shu Uemura Dry Texturizing Spray. I'm on my third can, and I spray it on dry hair to give a little texture even when I wearing my hair straight. Buying a marcel iron and learning how to use it is definitely worth the investment- it's so liberating not to need to go a salon to get a blowout before an event!
Teeth:
A whiter smile is one of the easiest, cost-effective things you can do to look younger. The last time my mom came to visit, her teeth looked amazingly white. I assumed she must have had an in-office laser whitening procedure to get them that white, but I was shocked when she said she did the Crest Professional White Strips for 2 weeks! The white strip aisle at the store is pretty overwhelming because each brand seems to have multiple levels and types of strips. But my mom says this one works the best.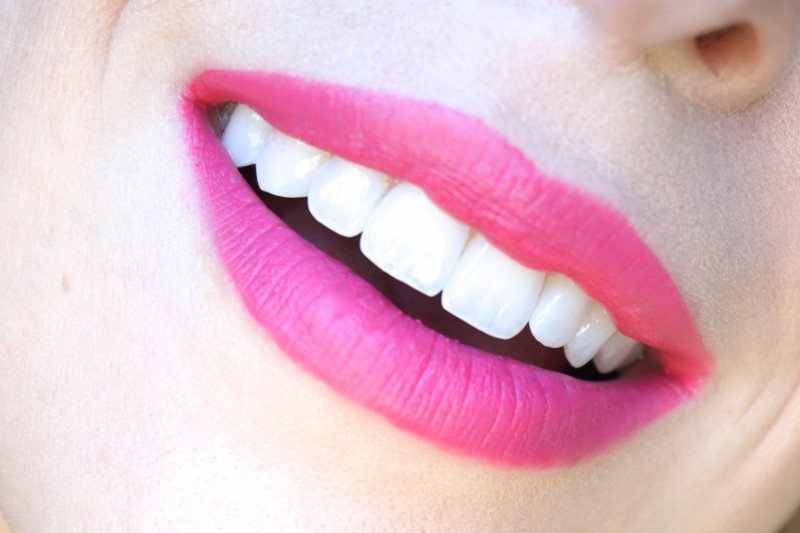 I only have about a week until I leave, so I'm going to start to wear my white strips today, twice a day. I always find it hard to find 30 minutes to wear white strips because I'm constantly eating or drinking something, but I will try to do it this last week before the reunion.
Body:
When most people think about an upcoming reunion, they immediately think diet. I'm two pounds away from my pre-pregnancy weight, so I'm going to call that close enough and skip the crash dieting. My parents have had incredible success with the 5-2 Fast Diet, where you eat only 500 calories two days a week, and eat whatever you want the other days. They have been doing it for four years now and have both kept off 30 pounds! That all-or-nothing mentality doesn't really work for me, but check it out if you want to drop some lbs.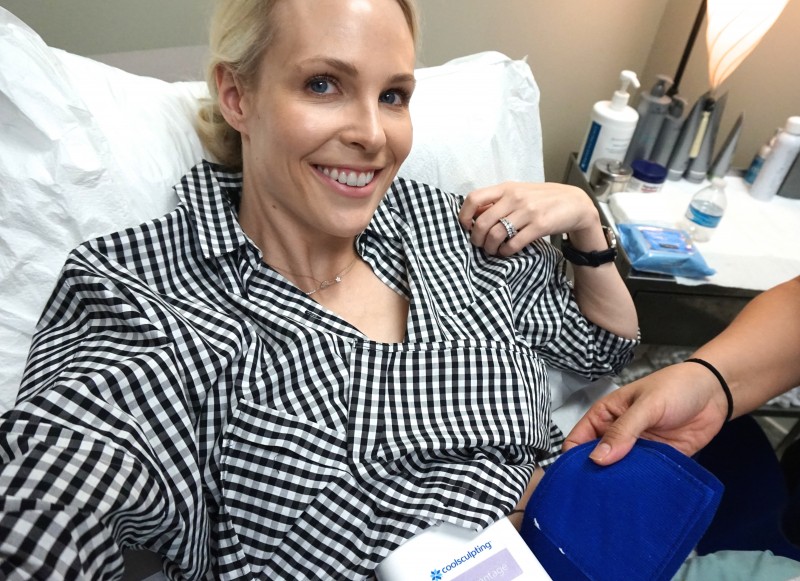 I also tried Coolsculpting at Nigro Dermatology on my lower stomach. So many friends have loved Coolsculpting and said it worked wonders to permanently dissolve fat rolls without surgery or downtime. I'm not sure I can see that much of a difference yet, but you need to wait three months before seeing the full results, and it has not been quite long enough. I will definitely do a full blog post and YouTube video about the procedure and my results!
Outfits:
The one thing I remember about my last college reunion at Washington & Lee in Virginia was that all the events were on a lawn. Last time I wore wedges and my feet were killing me and I almost twisted my ankle 50 times. So I just splurged on these red Aquazzura slides (25% off today only at the Neiman Marcus Friends & Family sale!) I have been thinking about forever. I plan to wear them with shorts, an off-the-shoulder top, and my red statement J Crew earrings that I get more compliments on than anything else.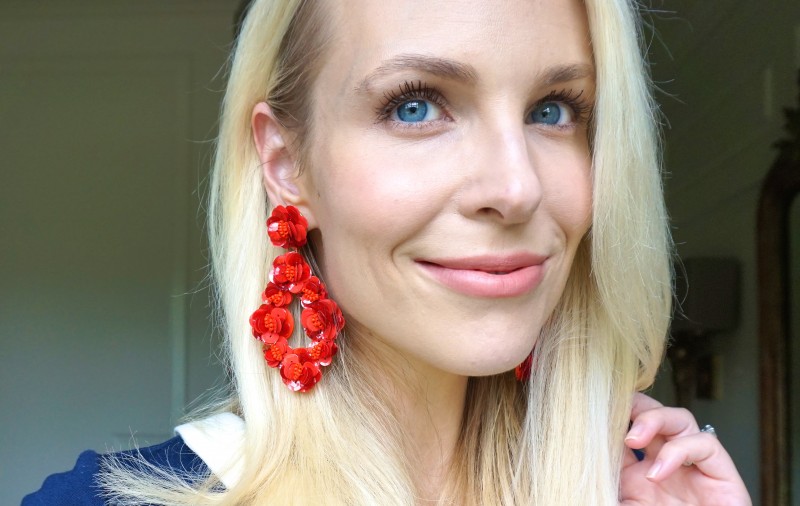 For slightly dressier events (also on the lawn), I will pair the red Aquazzura slides with this black and white gingham ruffle skirt and a white v-neck. Photos are probably helpful, so here's how House of Harper styled it, since she gave me the idea to buy the skirt anyway: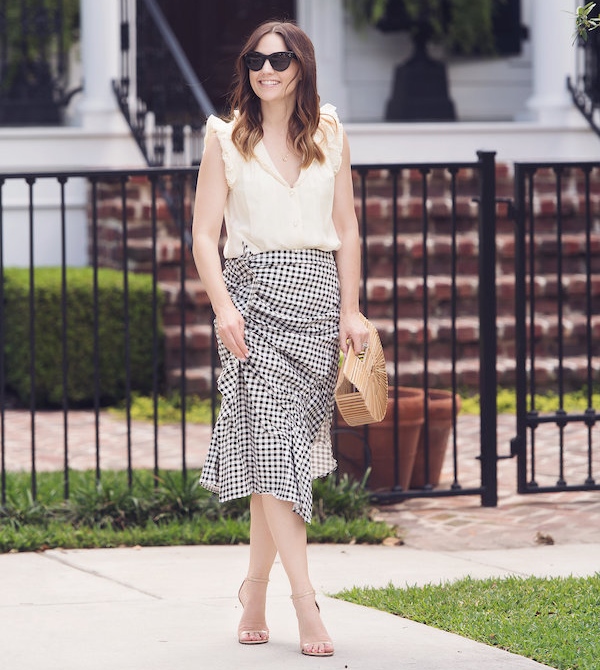 There's so many more things I could have done to prep. I should have gotten back on Latisse to make my lashes lush and long again, or at least tried Revitalash, which several readers have reported really works. But I'm not going to apply fake lashes, because that would look like I'm trying too hard. Which obviously I am, but I don't want to look like it.
See you guys in Lex Vegas!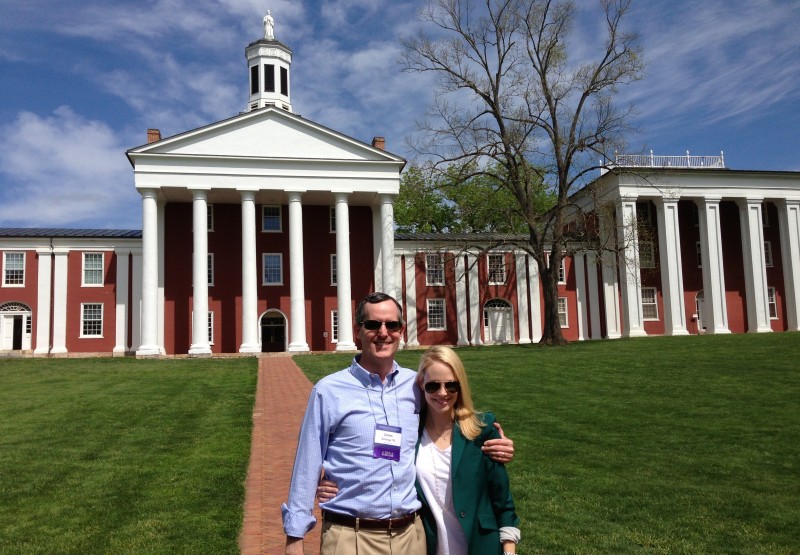 xoxo,
@kathleenjenningsbeauty
You May Also Like