My Christmas Wish List
11 • 14 • 2018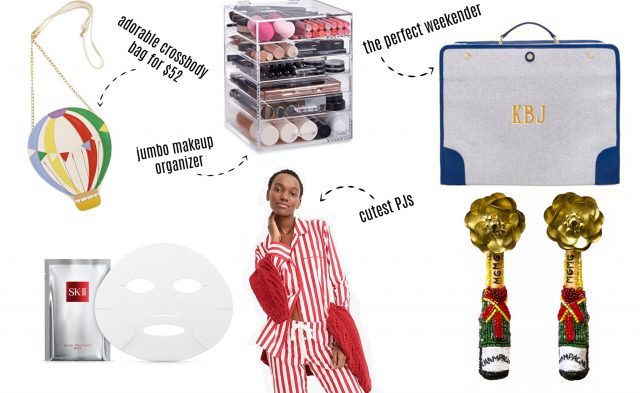 Holiday gift guides are so easy. You mean, I just pick things on the internet that I would like to have? Ok, no problem. Here is my Holiday Gift Guide for Her, otherwise known as the things I want for Christmas. James and Mom, please take note.
Huge Acrylic Makeup Organizer
This is my favorite acrylic makeup organizer on the planet. It is jumbo-sized and so much higher quality than the ones from Target or Container Store. It is $69, but other high-end companies sell the exact same acrylic organizers for over $200.
I would bet that any normal person could easily store all of the makeup she owns and maybe even her skincare collection too. Currently I only have one of these, but plan to buy more for my new house. I would probably need about 5-7 to hold all my makeup because I am a borderline hoarder when it comes to beauty. It's something I'm working on.
Hot-Air Balloon Crossbody Bag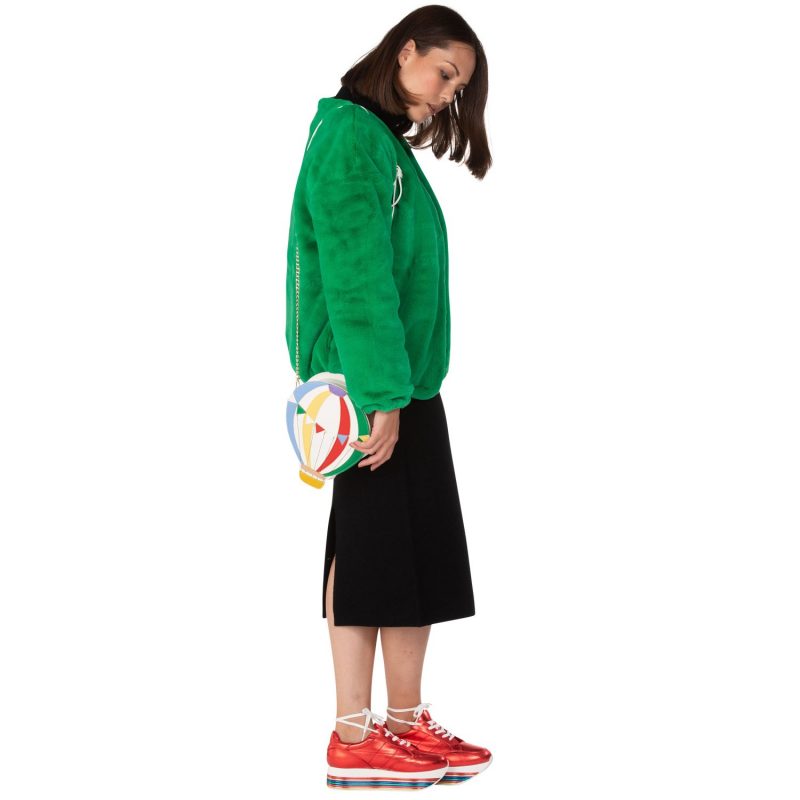 This is the most adorable Hot Air Balloon cross body bag that goes with nothing so it will go with everything. I feel like it would be great for holiday parties but could also look Spring-y. What a conversation starter, and at only $52 this statement purse would make a great gift!
Champagne Bottle Earrings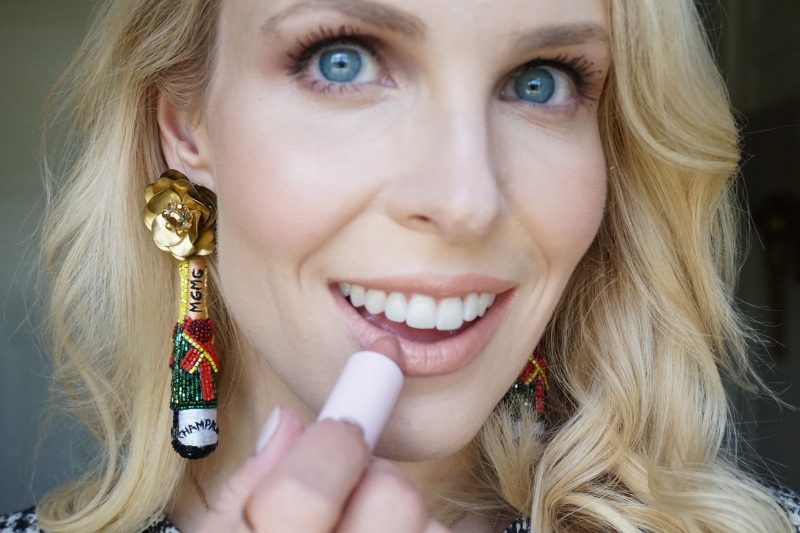 I'm so obsessed with my new champagne bottle earrings from Mignonne Gavigan! I had my eye on them for awhile but they were sold out. They are a splurge but I know I will get so much wear out of them during the holidays. Get these adorable champagne bottle earrings now while they are back in stock!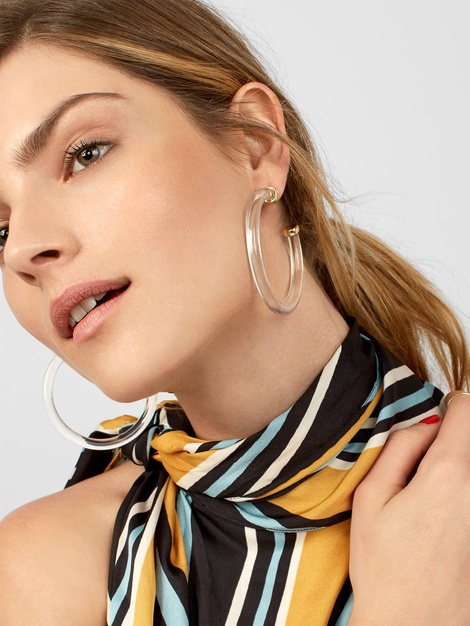 For a cheaper option, I just spotted these awesome clear acrylic hoop earrings on a friend at lunch. Literally everyone at the table wanted them! Too late for them to make my collage for this post, but at $38 these earrings definitely made my wishlist!
Box of SK-II Masks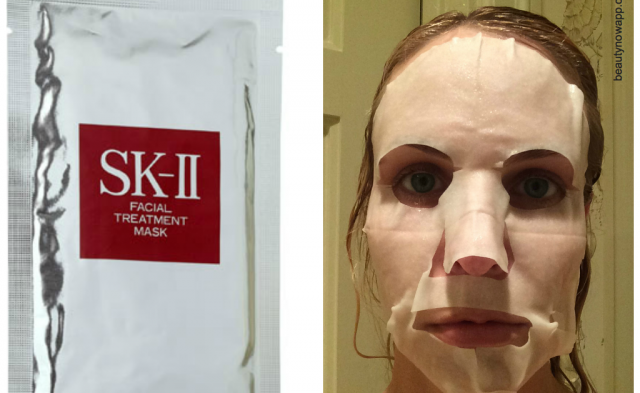 Everybody should want a box of SK-II masks for Christmas! They are a splurge so difficult to justify buying for yourself (so maybe you should just forward this email to your husband/mom/sugar daddy as the case may be :) The price is a little easier to swallow if you get them 15-20% off during the Sephora VIB sale! (read my post about the Sephora sale here).
If you have a big holiday party coming up and you want to look your very best, wear a SK-II mask the day of your party. If these are not in your price range, these cheapo Korean masks are pretty good too. And don't worry if the SK-II mask leaves a little goo afterward. You can splash water on your face to wash it off and still retain the benefits of the mask.
Dermaflash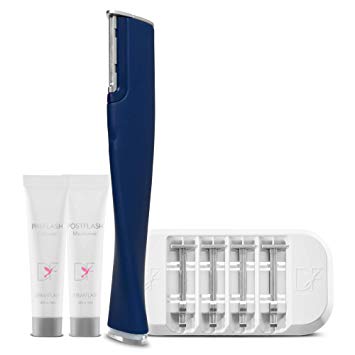 I've yet to meet a woman who would not benefit from the Dermaflash. It is a device that gets rid of all the peach fuzz on your face and also exfoliates the top layer of your skin. The Dermaflash is the at-home version of the dermaplaning treatment you can get at a med spa. Trust me, you don't realize how much your peach fuzz is keeping your makeup from going on smoothly! Yes, you could shave your face. Like a man. (Several people I know swear by the Tinkle Razor for shaving their faces). But I'm not a man so I'll use my Dermaflash, thank you very much.
Paravel Stowaway Bag
Consider me duly influenced: I have been ogling this Paravel Stowaway Bag for awhile since spotted it on a blogger I follow on Instagram. I don't have a cute weekender bag; I actually think I'm still using a bag I got as a college graduation present?? I guess that was awhile ago now so I'm due for an update. The Paravel one is perfect because you can get it personalized with handpainted initials or emojis(!) and it comes in lots of color combos.
The suitcase is also collapsible so it packs completely flat for travel. Just all around sooooo chic I can't even.
Cute Striped PJs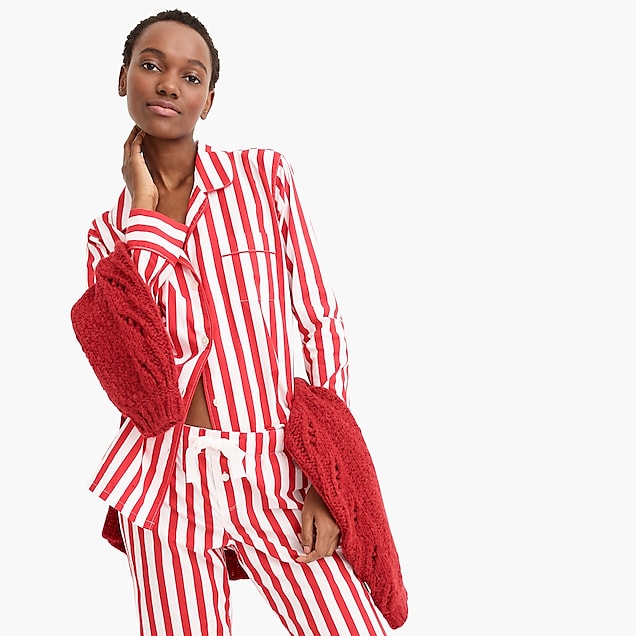 These J Crew Candy Striped Pajamas are perfect for Christmas morning! But not so "holiday" that you couldn't wear them the rest of the year. Right now these pajamas and everything else is 25% off at J Crew with code READYTOPARTY.
BloqUV SPF Top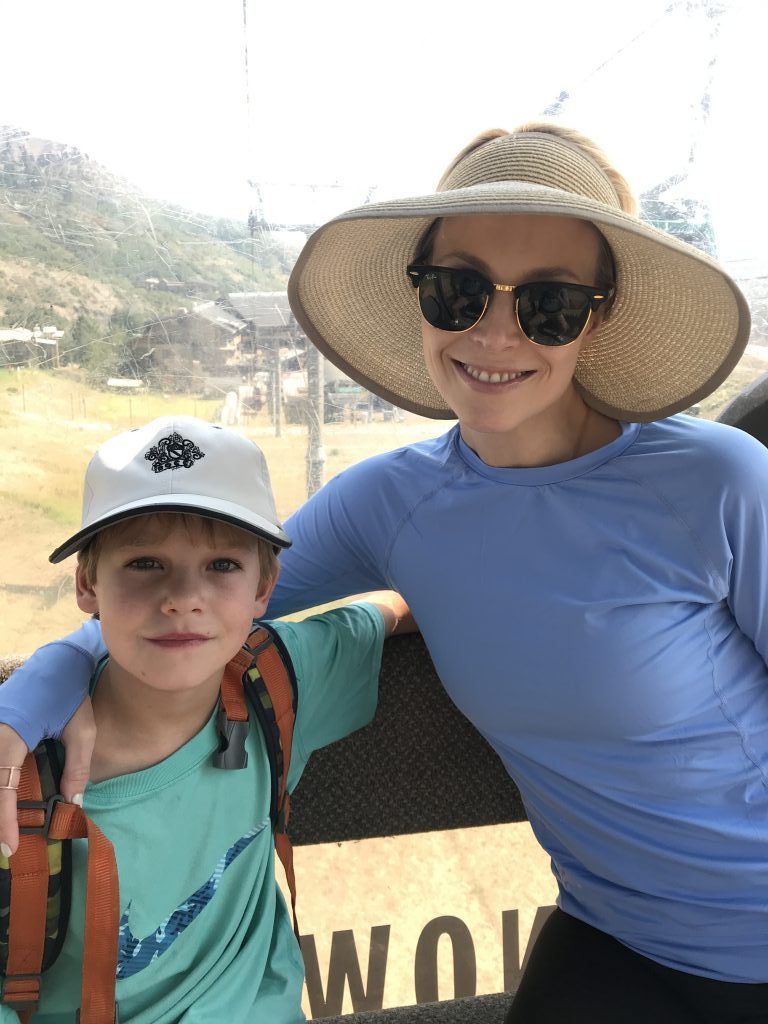 If you see me out and about on a typical day, 99% of the time I will be wearing one of these BloqUV long-sleeved tops and my San Diego Hat Company SPF Visor. While my cute, "real" clothes languish in my closet, this UPF 50+ top has sadly become my uniform. But it is actually flattering and has protected my arms so well from getting freckled while I train for Wimbledon*.
I already own several of these shirts (both the crewneck and the zip up mock-neck versions) and need one in every color of the rainbow. My mom got me one last year and I'd like another, please.
*I probably won't make the cut this year.
xoxo,
You May Also Like