Nordstrom Sale Beauty Picks
07 • 15 • 2017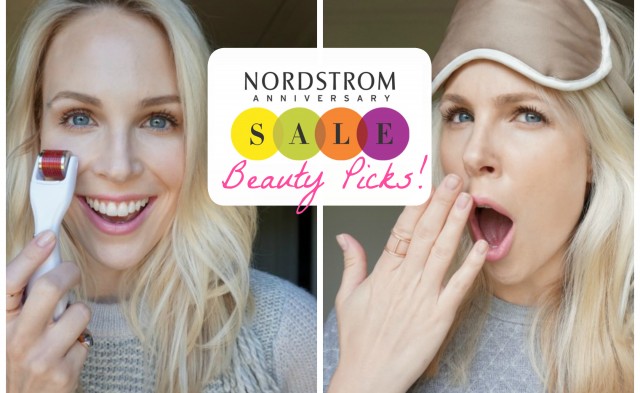 Call me biased, but this year the beauty buys on the Nordstrom Anniversary Sale are way better than the clothing selection! And don't get distracted by the lipstick sets, which are fine, but the real bargains are the bigger ticket beauty devices, several of which I swear by. Here are my Nordstrom sale beauty picks: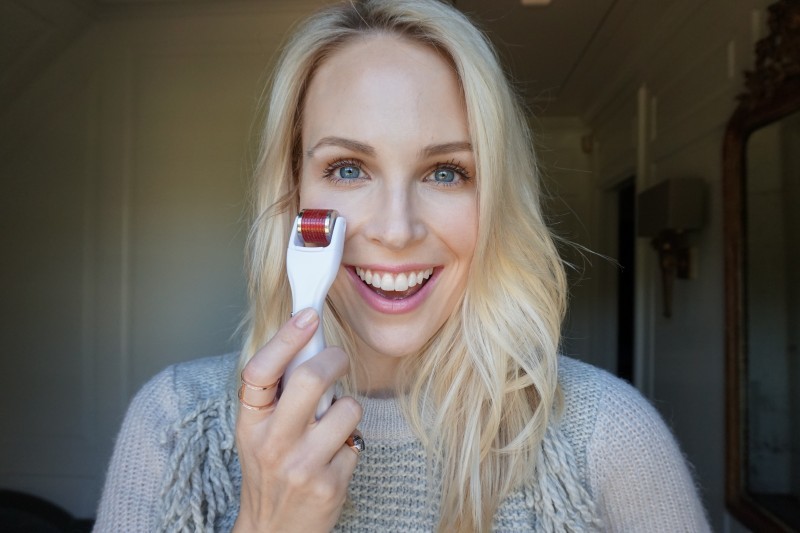 The #1 best deal of #nsale, beauty or not, is the gloPRO Microneedling Device. I started using it about a year ago, and I truly believe that regular use can approximate the results you get from an in-office SkinPen procedure. The gloPRO is a roller device covered with tiny needles that you use once or twice a week to create microscopic injuries to your skin (stay with me here), causing your skin to produce more collagen to repair itself. About 16-24 hours after I use it, I can see an obvious, visible difference in the way I look: my skin is poreless (like I put on a sheet mask), plumped, and slightly lifted (probably from the added plumpness). The gloPRO is different from other dermarollers because it also emits red LED light that has been scientifically proven to promote healing and further stimulate collagen production. Make sure you use your gloPRO to roll over your under eye hollow area, really close to your eye socket (be careful!) I have noticed the biggest improvement in plumping the hollows under my eyes, one of the first places we start to show age, contributing to a more haggard appearance. I think that immediate plumping in the eye hollow area is why I look so much fresher the day after I use the gloPRO! Highly, highly recommend the gloPRO, and on the Nordstrom Anniversary Sale it is $163 instead of $244 (plus you get the larger roller head attachment for body, too!) I don't own the body attachment, but it would be ideal for quickly covering larger areas like your décolleté and neck. If you have a lot of time on your hands, you could attack those saggy knees too. I have no doubt that the gloPRO would improve them!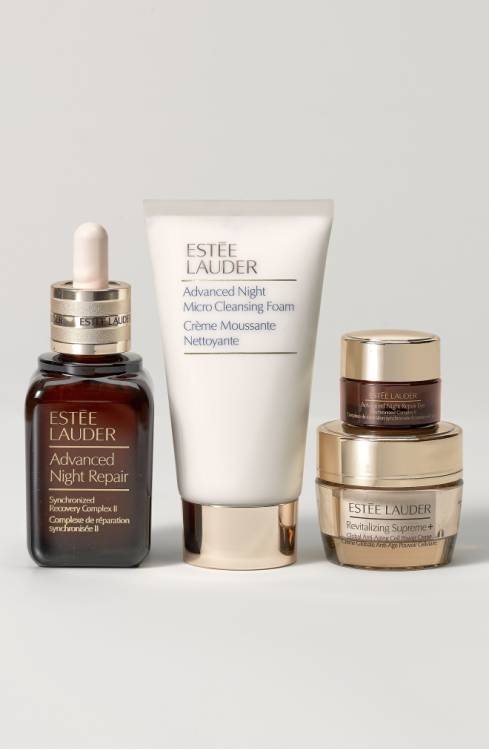 Another huge benefit of the gloPRO is that for 30 seconds or so after you use it, skincare products are able to penetrate much more deeply. The hydrating serum included in the gloPRO set is okay, but I notice a much bigger improvement in terms of plumping and glow to my skin when I pair my gloPRO with my all-time favorite anti-aging serum, Estee Lauder Advanced Night Repair. One reason I love Advanced Night Repair is because it is so reasonably priced compared to other serums, and there is a great set included in #nsale.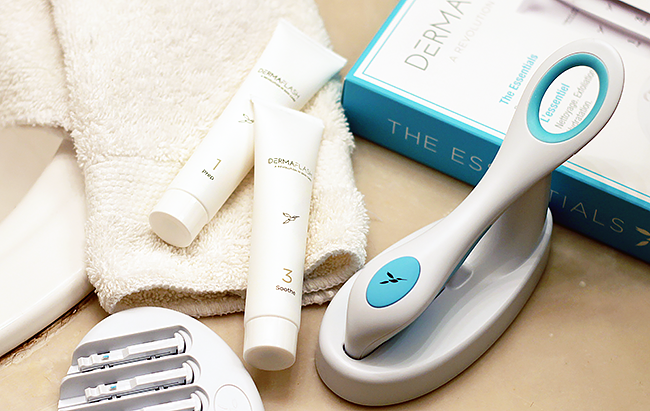 Dermaflash Facial Exfoliating Device: I have been wanting to try the Dermaflash, an at-home dermaplaning device, for a long time because I have fine peach fuzz all over my face, and it is getting worse as I age. Ugh. Despite the great reviews, I had been hesitant to pony up the cash, but now on #nsale the Dermaflash is $126 instead of $189. I price compared against Amazon to make sure it was a truly a good deal, and it is $189 on Amazon.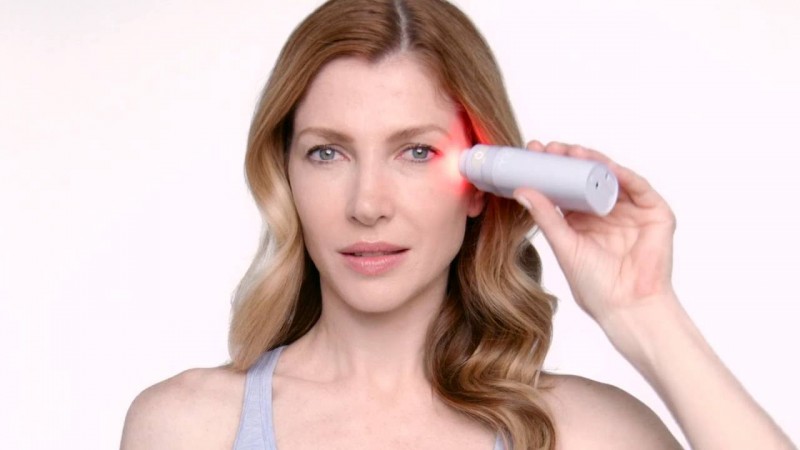 OK, one more device: the ME Bright Eye Illuminating Device that lightens the appearance of dark circles by using red LED light and radio frequency to stimulate collagen. I was convinced by its consistently good reviews, particularly one review I read from someone who, like me, regularly uses the NuFace to improve sagging. She thought the Bright Eye Illuminating Device was great to use in tandem with the NuFace because the ME Bright targets building collagen, whereas the NuFace focuses on tightening saggy muscles. After two weeks most of the reviewers reported a huge difference in darkness and wore less concealer. It also only takes 2-3 minutes to use, which is not too much of a time commitment. I obsess the most about my under eye circles, so I'm really excited that this device is on sale for a more palatable $86 (vs. $129 regular price). I also price compared on Amazon, and it is $150, so this is a great deal.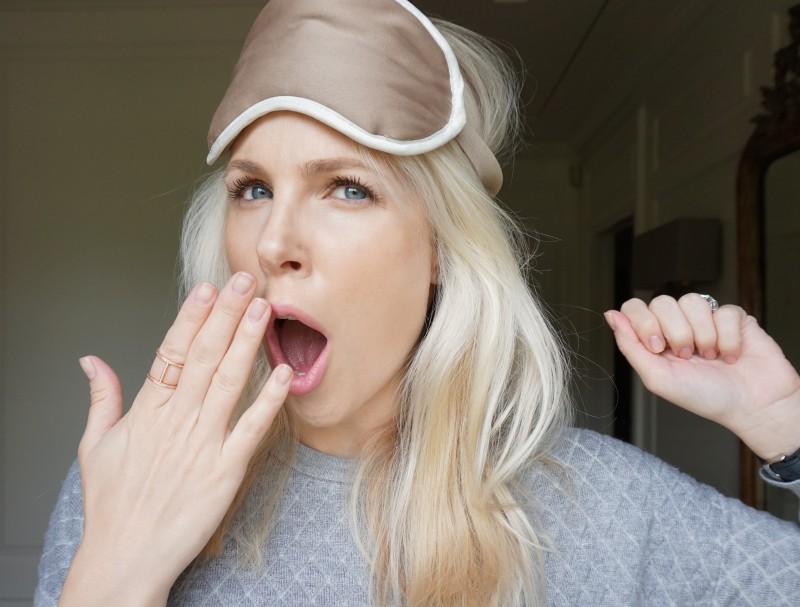 My favorite sleeping eye mask is on #nsale! I went on an eye mask deep dive about a year ago, and tested several different brands for comfort and superior light blockage. The best by far is the Iluminage Skin Reguvenating Eye Mask, the most effective and comfortable one I found! Buy it for that reason alone, although Iluminage claims that the real benefit is the copper technology that is clinically proven to improve skin in four weeks. I have no way to gauge whether the anti-aging properties of the eye mask are working for me, but I do know it is the best eye mask out there. Get it on sale for $23 vs. $35 regular price, making it a great holiday gift for mom and sis! And obviously buy one for yourself too, because you don't want mom and sis to start looking younger than you, just in case that copper mumbo jumbo actually works.
Know anyone who wears the classic Quelques Fleurs perfume? It has always been one of my favorites because it is one of the few perfumes that actually lasts all day on me. This Quelques Fleurs set is a great deal- $100 off!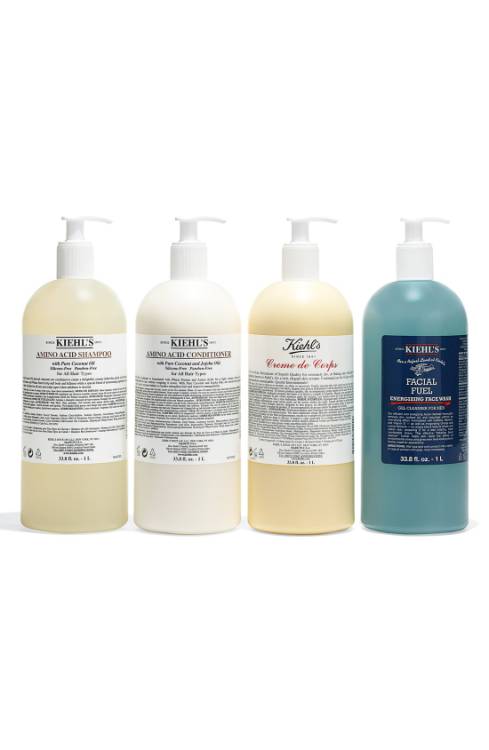 Who knew the #nsale is a great time to stock up on lotion! Just like last year, the jumbo size of the classic yellow Kiehls Jumbo Creme de Corps (with pump) is included. I have owned this lotion twice in my life, and it is definitely the best body lotion out there, hands down. They used to only sell this jumbo size at Christmas, but no matter the time of year, it is always difficult to justify spending $75 on lotion. But it truly does moisturize better than your drugstore Aveeno or Eucerin, and on the #nsale it is $52.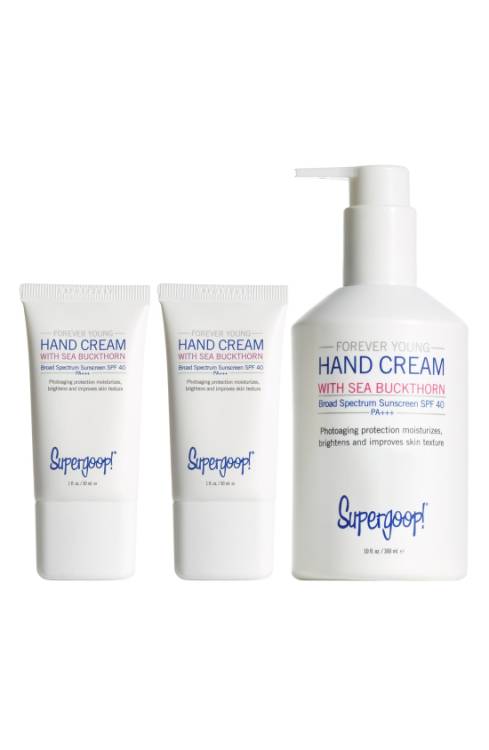 Also I love the Supergoop! Forever Young Hand Cream SPF 40. The #nsale has a great set with a large size with a pump, plus two smaller tubes that are perfect to keep in your purse and your car. All for $40! Because every time we wash our hands, we should probably be reapplying hand cream with SPF to keep us from getting old lady hands. I actually don't own this lotion, but there is a tester at the fitness center I go to, and every time I walk by I put it on. Is that weird? Now's the time to finally own my own bottle (or 3).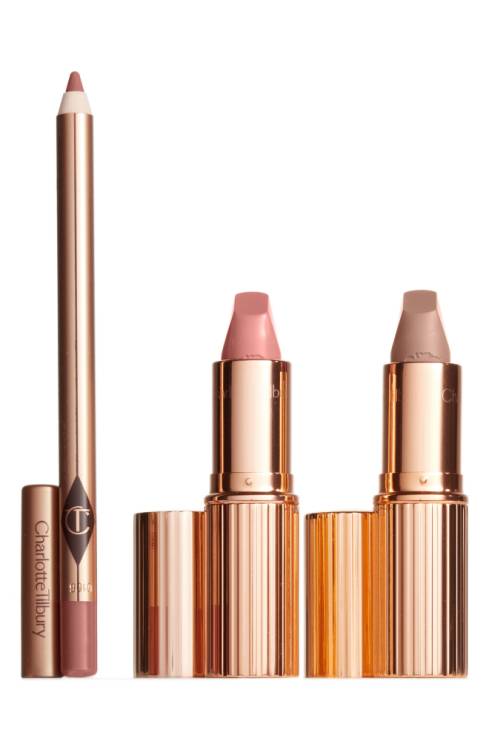 You know how I warned you not to get distracted by all the nude lip sets? Well, there is one exception. I have been wanting to buy the light pinky nude Kim KW lipstick from Charlotte Tilbury for awhile. And when I finally went to Nordstrom the other day to buy it, I found out it is included in this awesome #nsale set! Instead of paying $36 for one lipstick, for $60 you get full-sizes of the Kim KW and Super Cindy lipsticks, plus a full size of the cult-fave Pillow Talk lip liner. Both lippies are great nude shades that would work on any skin tone!
Happy shopping!
xoxo,
@kathleenjenningsbeauty
One response to "Nordstrom Sale Beauty Picks"
You May Also Like