The Best Lip Liner on the Market
08 • 03 • 2016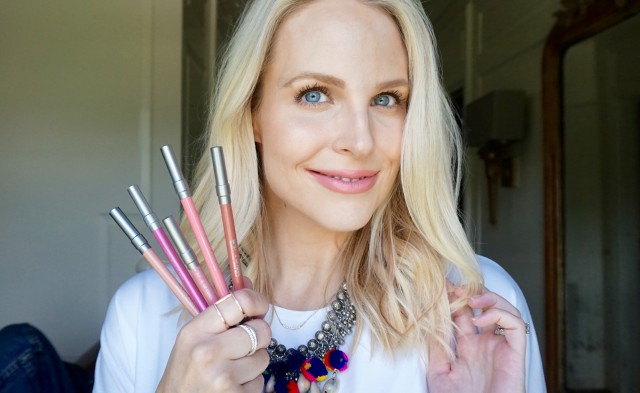 Struggling to find a nude lip liner that isn't too brown? Or do you forego lip liner altogether because it feels dry and uncomfortable? I've found the product to solve all your [lip liner-related] problems. Meet the Urban Decay 24/7 Glide-On Lip Pencil: the best shade selection, and more importantly, the best texture and lasting power of any lip liner out there. Here's my Urban Decay lip liner review: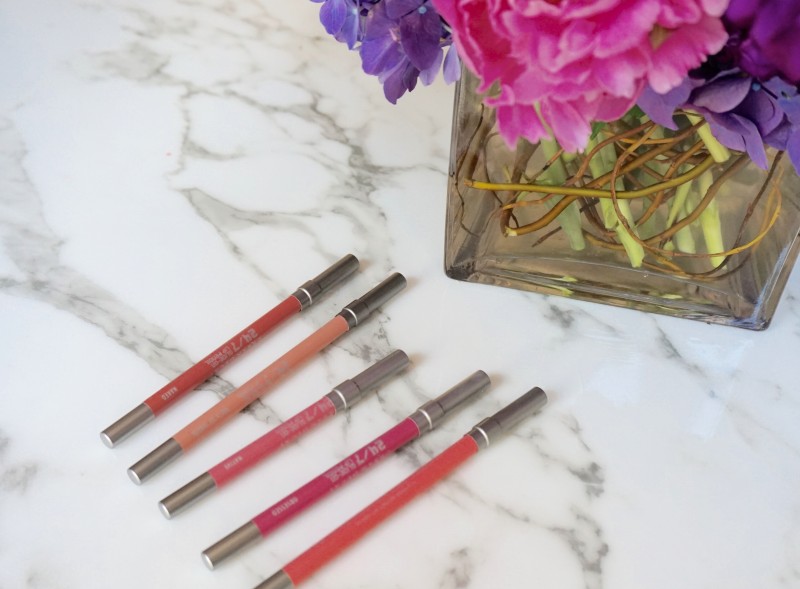 If anything, I've certainly done my research on lip liners. Here is a non-exhaustive list of all the lip liner brands I've tried:
MAC (great colors, dry texture & patchy application)
It Cosmetics (great texture, terrible shade selection– all too dark and pink)
Too Faced (I used the "Perfect Nude" shade prior to discovering the Urban Decay)
Nars (the jumbo lip crayons are way better than their liners)
Givenchy (too dry)
Rimmel (best drugstore option; especially 'Eastend Snob')
Lancome
Clinique
Laura Mercier
Bobbi Brown
I kept running into the same problems– the older, traditional cosmetics companies' lip liners were all too dry feeling and went on patchy and scratchy. Ouch! And the nude shades (even ones billed as "nude pink" or "peach") were uniformly too brown on me.
But all these #liplinerproblems are solved by Urban Decay! They are superior to any other brand I've tried in the following ways:
Lasting Power:
I love to swipe on the 'Unicorn' lip liner in the morning (to line and fill in my lips), and my pop of color lasts all day, even if I never top it with lipstick. These lip liners look and feel great by themselves! They last through lunch and fade evenly, as opposed to leaving an unattractive ring around the outer border of your lips.
Here I'm wearing the 'Unicorn' lip liner alone (and it had been on about 3 hours when the photo was taken):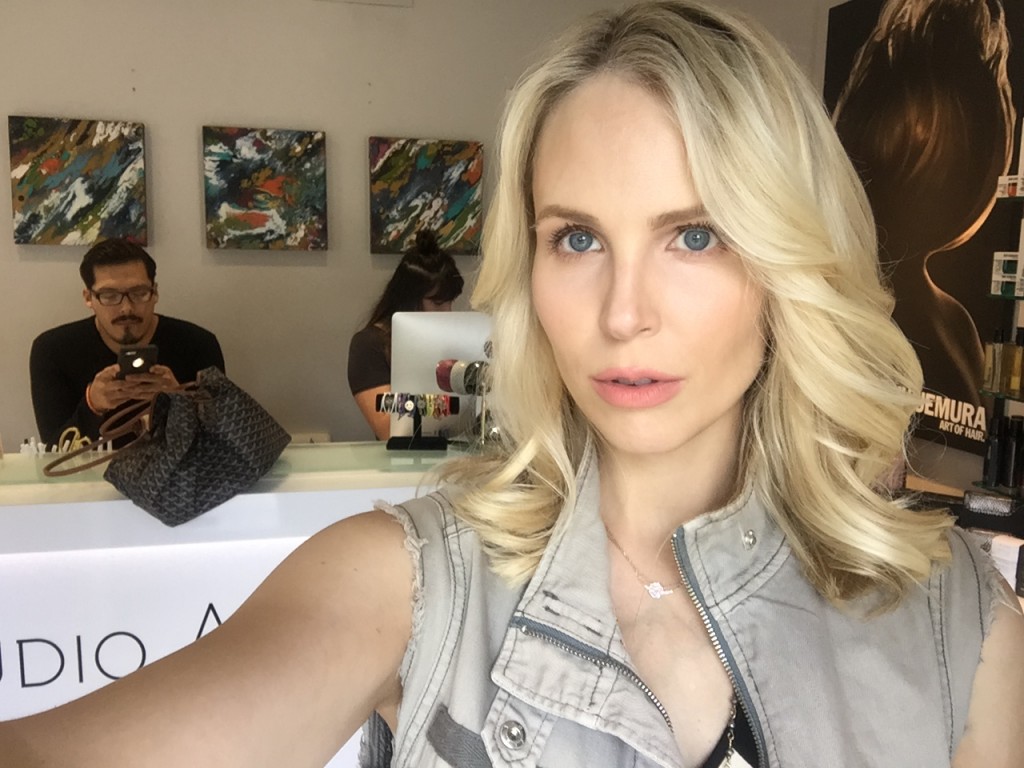 If you do decide to top the Urban Decay lip liner with lipstick, get ready to turn your normal lipstick into a long-last one! One of my favorite combos is the 'Obsessed' lip liner topped with the matching 'Obsessed' lipstick. One time I lined and filled in only my top lip, and did the bottom lip with just the lipstick (no liner). Halfway through dinner, my husband paused mid-chew and said, "It looks weird when you only put lipstick on your top lip. Can you fix that?" That should give you an idea of the staying power that the lip liner adds as compared to lipstick alone!
Here I am wearing my fave Obsessed lip liner + lipstick combo. I just feel prettier when I wear this bright, cool-toned pink! (Ed. Note: just discovered the Obsessed lipstick I have in the old "Revolution" formula has been discontinued, but they do carry the Obsessed shade at Sephora in the new Vice line. The Obsessed lip liner hasn't changed).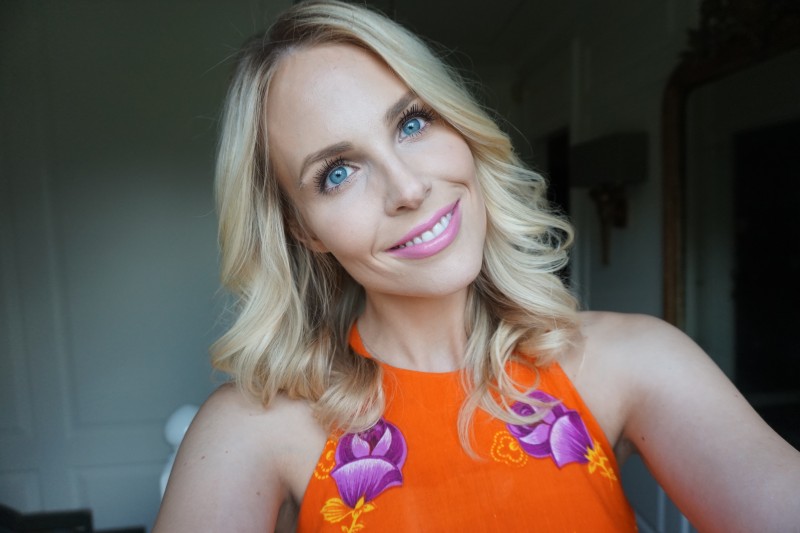 Moisturizing:
Even though the Urban Decay lip pencils boast incredible staying power, they are also hydrating enough to wear all day, even without lipstick or gloss on top. I know lip liner can be an annoying extra step, but it really makes a yuuuuuge difference in how full your lips look. Since I can only be bothered to use one lip product in the morning, lately I have been doing just lipliner in lieu of lipstick. Believe it or not, the Urban Decay lip liners are more hydrating than your average long-last liquid lipstick. So if you only have time for one lip step, consider applying just lip liner. It's a comfortable, non-drying way to sport that matte lip look that is so popular these days (thanks, Kylie Jenner!)
Priming:
The fantastic Urban Decay lip pencils also double as a lipstick primer that make your lipsticks go on more smoothly. You know how some pale lipsticks can look patchy and get stuck in the vertical lines on your  lips?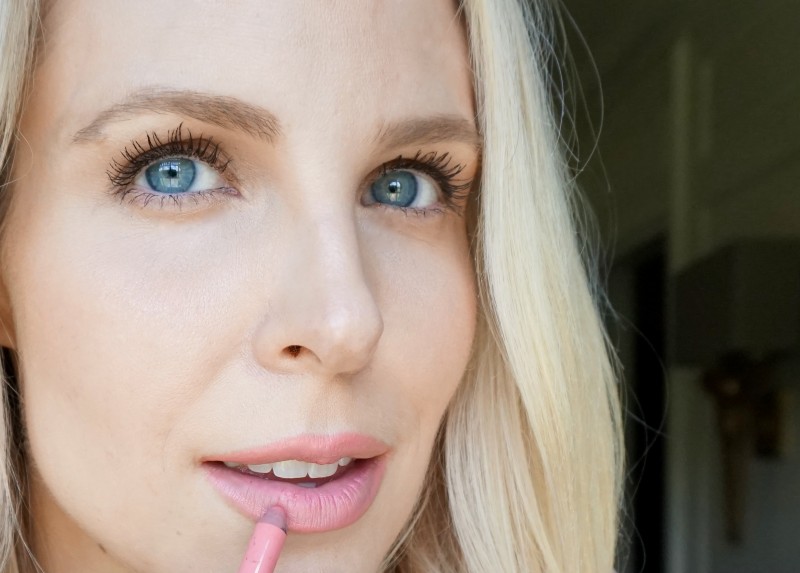 Filling in your lips with an Urban Decay pencil before applying a light lipstick completely fixes this problem. For instance I have a pale lipstick that I get tons of compliments on (YSL Rouge Volupte in Lingerie Pink), but it goes on super-patchy unless I have on my Urban Decay lip liner underneath (or as a budget alternative for a lip primer, I recommend NYX Lip Primer). My go-to nude Urban Decay lip liner shade (that's actually a pale pink) is Native. I have the clear Urban Decay lip liner also, but I find myself reaching for Native more- it doesn't alter the color of my lipstick too much.
Shade Selection:
Hands down, Urban Decay has the best selection of lip liner shades (especially in the nude/pale pink territory), and you probably need to own at least 3 colors from the collection. My least favorite that I own is "Naked"– while the "Naked" lipstick is fine on me, the lip liner reads too brown. When I need a nude lip liner, I use the fabulous "Native" shade, a pale pink. There's just no other color like this out there. LOVE. My Native pencil is quickly going down to the nub- you can see it is my favorite of the bunch because it is the shortest! (PS you do have to sharpen these pencils quite frequently. A small price to pay for such formula perfection.)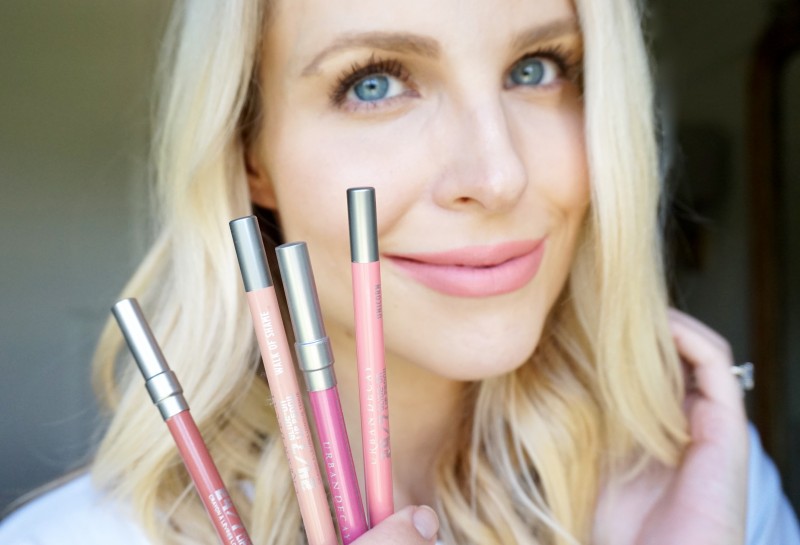 If I want to completely neutralize the dark-ish pink color of my lips so I can wear a true beigey nude lip (usually paired with a more dramatic eye for evening), then I recommend "Walk of Shame."
As discussed earlier, a recent favorite of mine is the "Unicorn" shade, more of a peach-coral. I also like the matching "Unicorn" lipstick, but the lip liner color is slightly more wearable and less in your face "opaque mod peach." I've been wearing the Unicorn lip liner a lot by itself, or I also like it topped with the Urban Decay Vice lipstick in "Barfly" (an opaque peach beige, as seen in the photo below).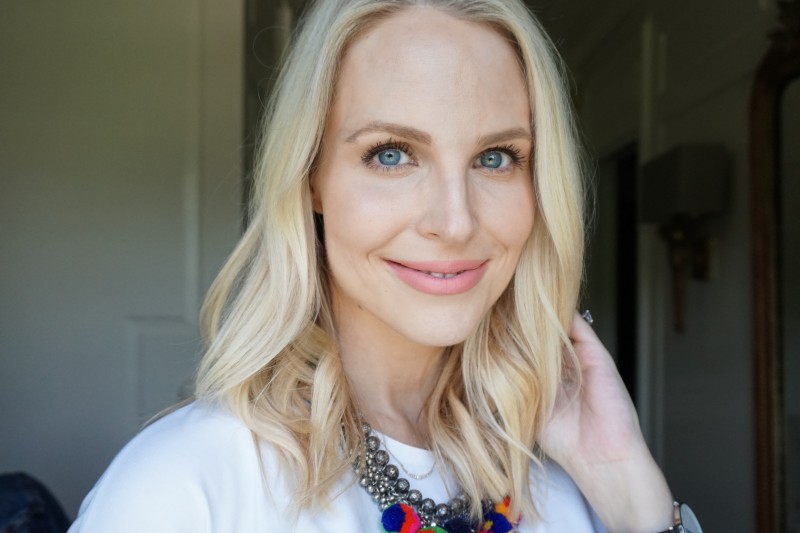 If you are in the market for a lip liner, I promise you will adore the Urban Decay one! My favorite, the 'Native' shade, is consistently sold out when I go to Ulta or Sephora, so I know I'm not alone here in declaring it the best on the market!
PS only 4 more days left for the Nordstrom Anniversary Sale! A bunch of my beauty staples are on major sale– read my picks here.
xoxo,
Kathleen
One response to "The Best Lip Liner on the Market"
You May Also Like