Recent Things I Tried and Liked
06 • 30 • 2019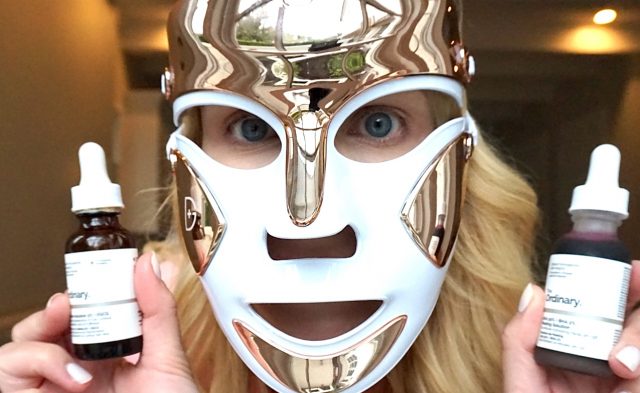 Like an actor waxing poetic about her "craft," indulge me for a moment while I discuss my "process." Before I recommend a product, I research it endlessly, test it, compare it, and analyze longterm effectiveness. So many products are returned, so many duds go unmentioned. Today I'm chronicling some new beauty products I've been experimenting with over the past couple weeks, a "first impressions" of sorts. Here are recent products I tried and liked:
Disclosure
Sephora compensated me to write this post. I only accept sponsored post opportunities from multi-brand retailers that allow me to pick the products I feature and the subject matter of my post.
The Ordinary
You may have heard of The Ordinary by now: the unbelievably affordable skincare line that is quickly becoming a beauty blogger favorite. Marketed with plain white labels and identified by their main ingredients, most of The Ordinary serums are under $10! Seriously, prices are in the single digits.
I have been meaning to try The Ordinary for awhile, so one night I read hundreds of Sephora reviews and bought the products that had the best reviews and suited my skin concerns. Here is what I bought from The Ordinary:
The Caffeine Eye Serum: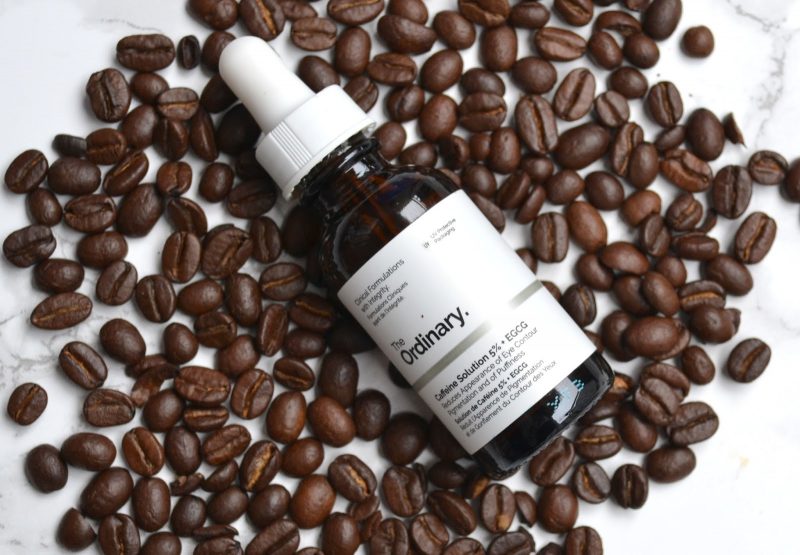 I will try anything to get rid of my dark circles, and the reviews on the Sephora site for the Caffeine Solution 5% + EGCG were very impressive! One reviewer claimed, "This is the only thing that makes a difference in dark circles. And it is $6.70." I was sold!
I don't think I have used it long enough to see any cumulative effect. My dark, puffy under eye circles are so finicky- one morning they will look pretty good ("Wow! That Ordinary stuff is really working!") and the next morning they look awful. But I do think the Caffeine Solution depuffs a little when I put it on first thing in the morning. So basically my review is, Seems promising, but too soon to tell. I will definitely continue using it though. For a mere $6.70 you should get it on the experiment too!
AHA 30% + BHA 2% Peeling Solution: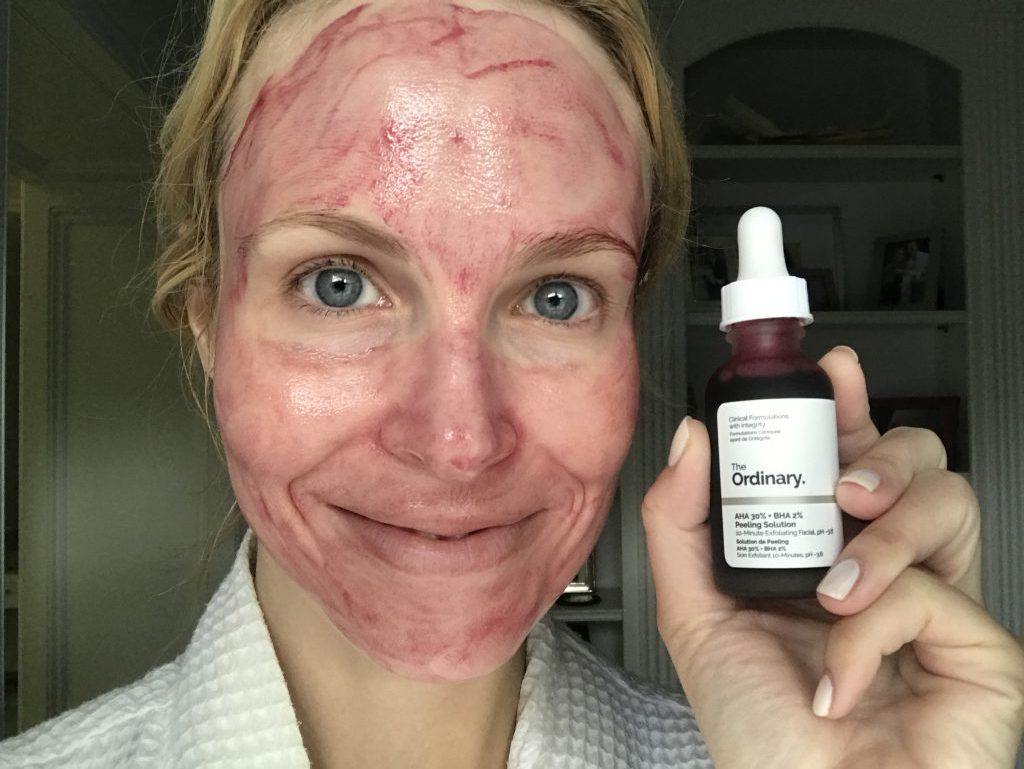 I ordered The Ordinary AHA 30% + BHA 2% Peeling Solution because several people DM'd me on Instagram that it was amazing. And they are right- I am VERY impressed with this exfoliating solution that contains Lactic Acid, Glycolic Acid, and Salicylic Acid. You only leave it on a few minutes 1-2 times a week, and it leaves your skin crazy soft, brightened, and even.
It might be premature for me to declare this, but I think The Ordinary Peeling Solution is as good as the Glytone peel gel that I have loved for years (but is much, much pricier). And I can say with confidence that I prefer The Ordinary Peeling Solution to Drunk Elephant Babyfacial. And The Ordinary is only $7.20(!), while the Babyfacial is a whopping $80!
Multi-Peptide Serum for Hair Density:
There are tons of people on Sephora raving that this $17 The Ordinary scalp serum truly makes a difference in hair regrowth! They rub a bit of the Multi-Peptide Serum for Hair Density on their scalp at night and they report significant hair regrowth at the hairline and overall their hair grows like crazy.
But here's the embarrassing part- I have yet to try The Ordinary hair serum! As much as I tease people that the NuFace doesn't work in the box, I'm guilty of it myself with this hair serum. While the reviews say this serum is wildly effective, they also report that it leaves a slight residue that makes fine hair look greasy. So I have not figured out a way to work it into my hair washing routine. But now as I type this I feel inspired to quit making excuses and try it!
There are many other standouts from The Ordinary line. The Lactic Acid 10% + HA 2% is hailed by the #skincarecommunity as a dupe for Sunday Riley Good Genes. Also my friend told me that the big YouTuber Tati raves about 'The Buffet,' a peptide serum that is supposed to target multiple signs of aging at once. Sephora also sells The Ordinary "No Brainer" Kit which contains 3 full-sizes of their top products (including 'The Buffet') for $29.
The Ordinary's vast selection and subtle formulation differences can be a bit overwhelming. If you would like to deep dive on The Ordinary, this article from Byrdie Beauty is a very good overview of their whole line.
Too Faced Damn Girl! Mascara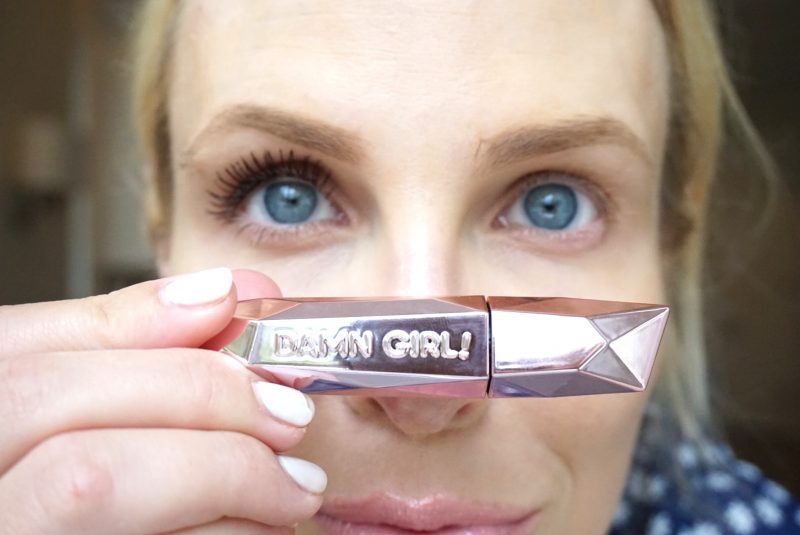 The impetus for finally placing my Ordinary order was actually a mini size of the new Too Faced Damn Girl! mascara. [You should sign up to be a Sephora Beauty Insider here because they have really great deluxe sample sizes that you can redeem with your Beauty Insider Points]. I read a rave review about Damn Girl! in a magazine, so I was excited to try it.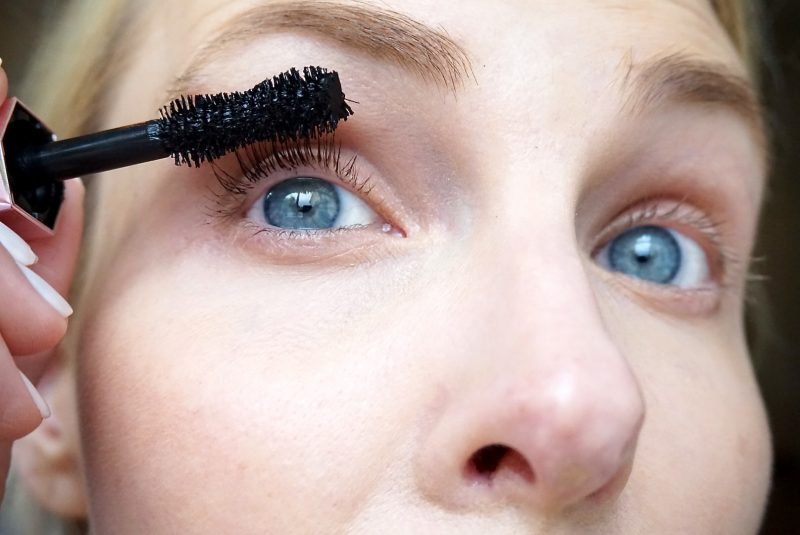 The Damn Girl! mascara will give you MAJOR volume and curl. I'm not usually a fan of huge mascara wands, and this wand approximates a Barbie-sized battering ram. But I didn't have too much of an issue getting mascara on my lids. This mascara reminds me of the Too Faced Better Than Sex mascara, but with added curling/lifting power. So if you love Better Than Sex (which apparently is a lot of you, considering it is one of the top-selling mascaras in the world!), then I would think you would like the Damn Girl! even better.
Now don't get me started on my conspiracy theory that the formulation of mini mascaras differs from their full-size counterparts. This review is limited to the mini size and I can't say whether the full size Damn Girl! is different!
Dr. Dennis Gross Spectralite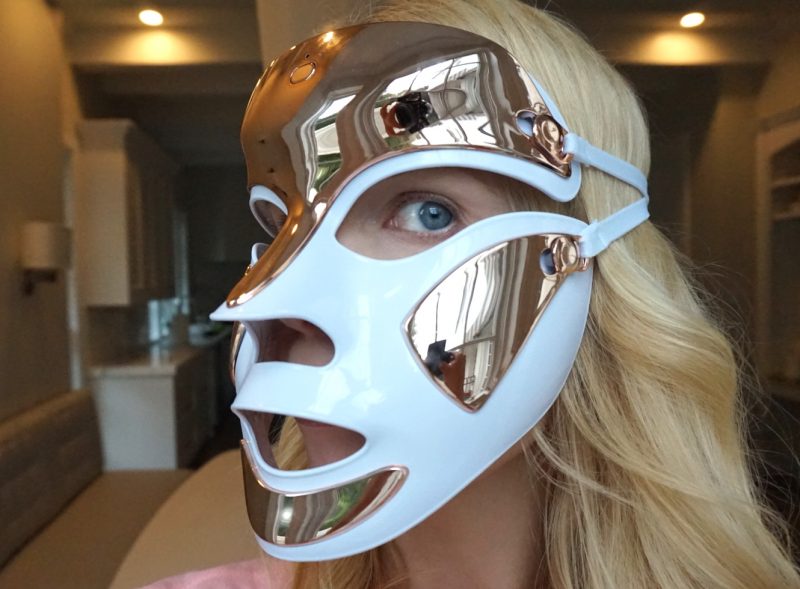 I have been eyeing the Spectralite Facewear Pro LED Mask since the last Sephora Beauty Insider event when it sold out. This light-up mask makes you look like a space-age version of The Man in the Iron Mask while treating fine lines and wrinkles. There is scientific research showing that blue LED light improves acne (by killing bacteria) and red LED light has anti-aging properties.
There are many different LED masks that are FDA-approved for at-home use, and they vary wildly in price from $150 to $5000+. I cannot find any research that specifies how many LED bulbs or what wavelength of LED light is needed for an LED mask to be effective. But Dr. Dennis Gross conducted a two-week, daily-use clinical study of the Spectralite, and found that over 97% of subjects showed overall improvement in fine lines, wrinkles, and skin tone, and acne. That plus the rave reviews on Sephora were enough for me to take the $435 plunge.
I've only used the Spectralite for a week, but I can report that a single use immediately decreased redness and made my skin just look better and more calm. I have experienced similar immediate effects when my facialist, Deborah Michelson (@deborahmichelson_aesthetician at Bella Rinova in Houston) uses a handheld LED device on me.
I *think* the Spectralite may have shortened the life cycle of some zits I had going on, but it is difficult to gauge that. It is supposed to help cut down on acne breakouts over time, so I will definitely continue using it daily. Overall I am very happy with my Spectralite purchase and I look forward to reporting back on my long-term results!
Now if you promise me you'll take your NuFace out of the box, I promise I will use my hair serum…
xoxo,
You May Also Like