Crazy Sales on Some of My Faves!
07 • 03 • 2019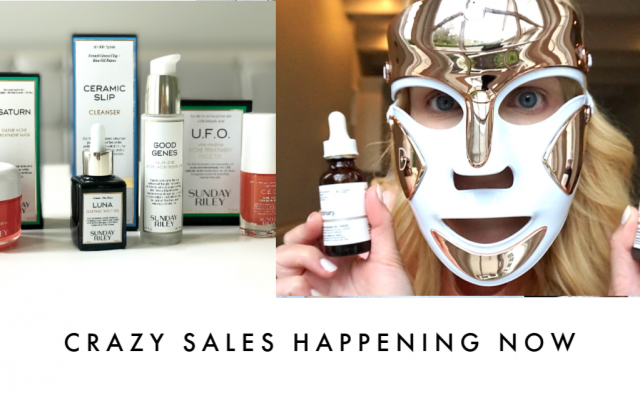 Quick post here because I don't know how long these sales will last! I frequently post super-sale finds on my Instagram Stories. A helpful reader pointed out a major sale on some of my staples like the NuFace and Sunday Riley. The sales are so good that I felt the need to share here also, just in case you are not on Instagram [hi, Mom!] Here are some great beauty sale items:
NuFace Mini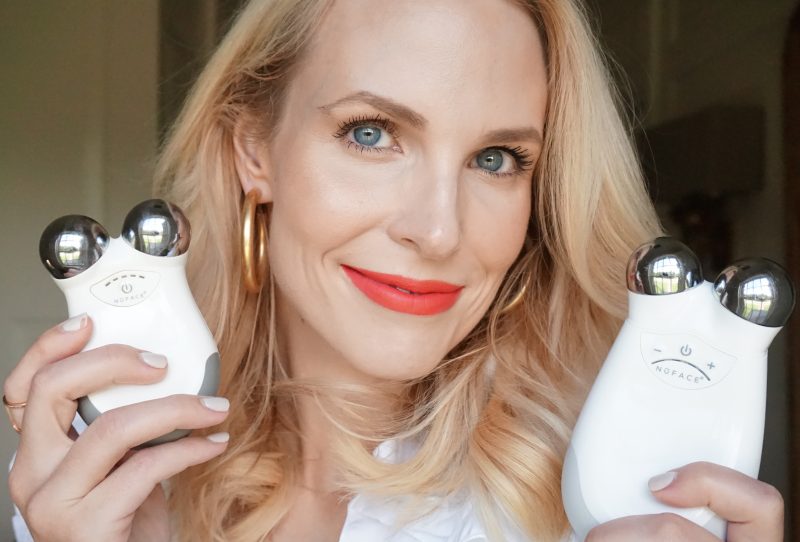 For a "limited time," [not defined anywhere on their site], Anthropologie is selling my Holy Grail NuFace Mini for $149 (regular $199). That is 25% off, so cheaper than you would find the NuFace on the Sephora VIB Sale or the Nordstrom Anniversary Sale.
I use my NuFace almost every morning to combat facial sagging. For more info on the NuFace Mini, I have a full post comparing it to the full size NuFace Trinity here.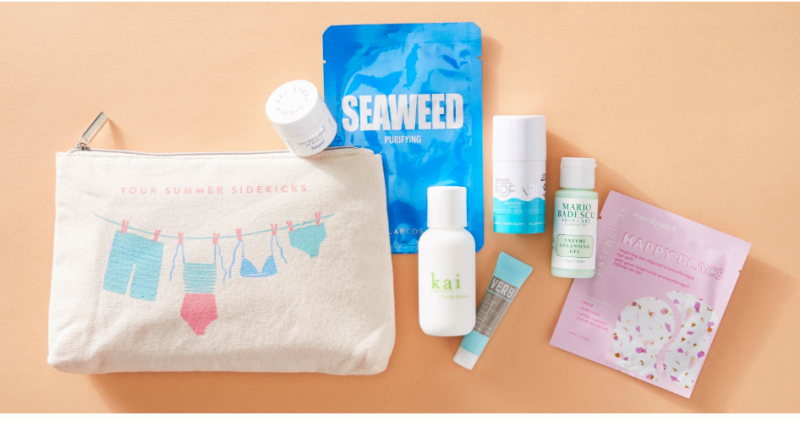 Anthropologie is also throwing in a huge Gift With Purchase for any $75 beauty purchase. Pictured above!
Sunday Riley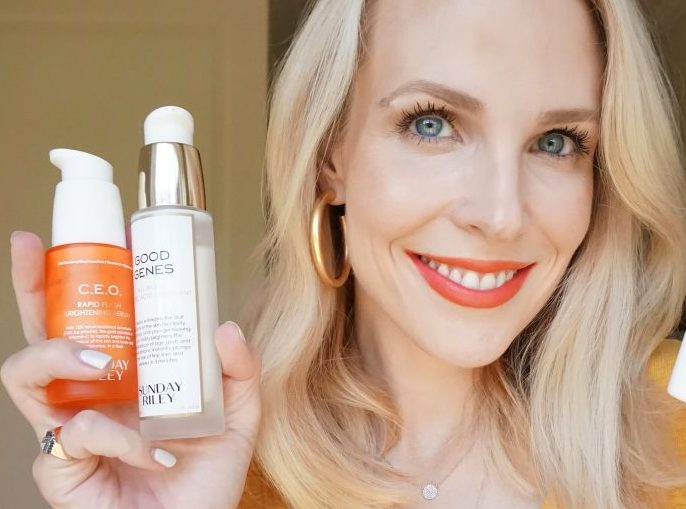 Sunday Riley is also on crazy sale on Anthropologie! I didn't even know they sold that brand. They have a Flash Fix Duo I've not seen at other retailers. It is only $18 and lets you try small sizes of the Ceramic Slip cleanser and Good Genes Lactic Acid Serum.
One of my favorite antioxidant serums, the CEO Rapid Flash Brightening Serum, is $63 (regular $85).
Good Genes, one of my all-time favorite night serums for evening skintone is $78 (regular $105).
The CEO Cream, which I have really been liking lately as my night cream, is $48 (regular $65). Very brightening and hydrating!
For an in-depth discussion of most of the products in the Sunday Riley skincare line, read my full post here.
Elta MD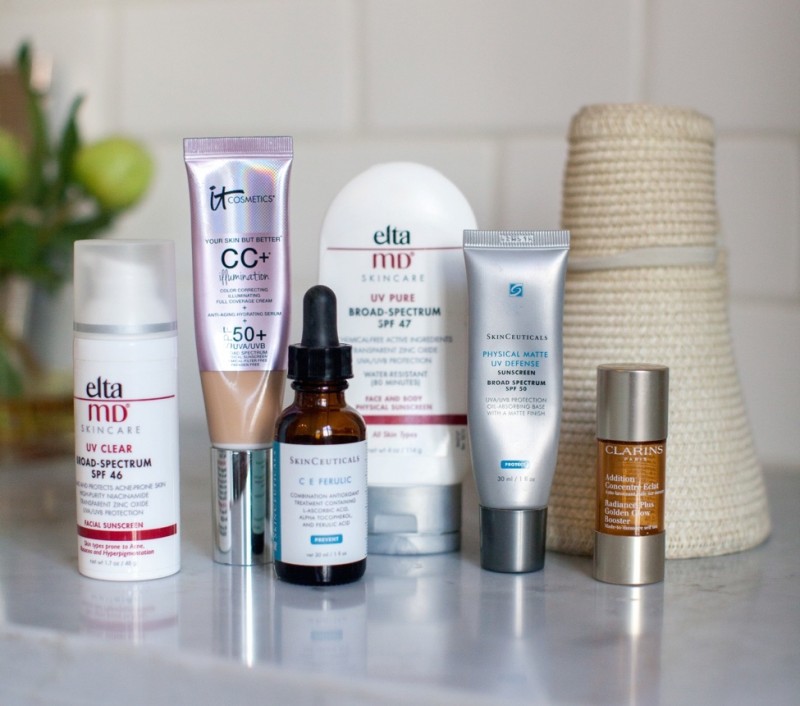 One of my favorite skincare brands, Elta MD, is 20% off at Dermstore. I would use the sale to stock up on Elta MD UV Clear SPF 46. UV Clear is the moisturizer with sunscreen that I use every morning under my makeup. I like that it is oil-free (doesn't break me out!) and it is a combination of chemical and physical sunscreens (Zinc Oxide 9.0%, Octinoxate 7.5%).
If your skin is on the drier side, I would recommend the Elta MD UV Daily (tinted or untinted). One Elta MD product I would avoid is their spray sunscreen, UV Aero Broad-Spectrum 45, because it scored extremely poorly in Consumer Report's independent testing of sunscreens a couple years ago. Unfortunately that was the only Elta MD product that Consumer Reports tested, so I have to rely solely on the advice of my dermatologist that the Elta MD UV Clear is an effective sunscreen.
Speaking of sunscreen, Supergoop! Unseen Sunscreen SPF 40 is also on the Anthropologie sale for $24 (regular $36). I have not personally tried this (I can only try so many new things at once!), but many friends and bloggers swear by it. So if Unseen Sunscreen is your jam, time to stock up!
Dr. Dennis Gross Spectralite LED Mask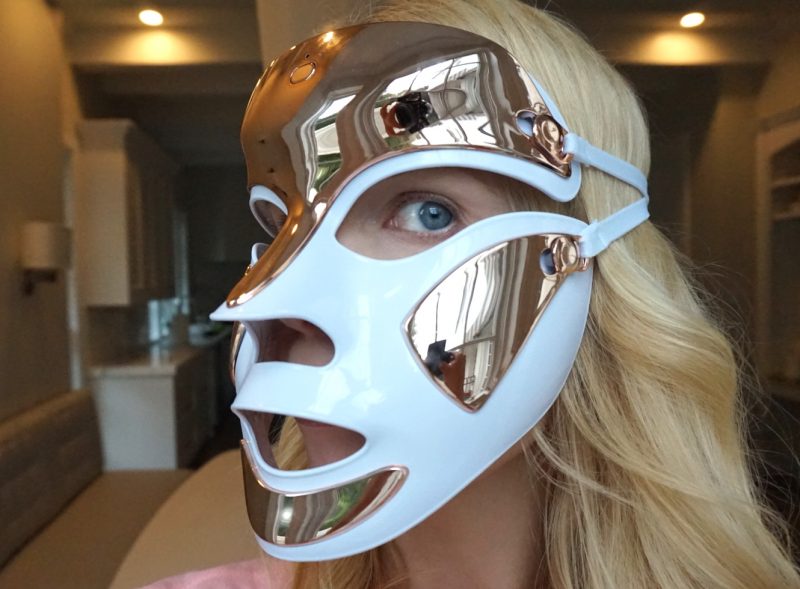 The Dr. Dennis Gross Spectralite Mask I wrote about last week is 25% off on Skinstore. So it is $327 (regular $435) during their Independence Sale with code: USA. You also get a free Glossybox Gift Box Set worth $108 with any $120 purchase!
Click here to read my post about the Spectralite LED Mask.
Nordstrom Anniversary Sale
Just a heads up that the Nordstrom Anniversary Sale starts Friday, July 12th for cardholders (opens to the public July 19th). They always do a preview catalog, but it contains very few of the awesome beauty items that ultimately end up on the sale. So I will publish a post on July 12th with all my picks just as soon as I can sift through all the beauty sale offerings!
Many of the best beauty items sold out during last year's sale, so if you have been eyeing the Spectralite, I would go ahead and sign up for a free Nordstrom credit card. To read my picks from the 2018 Nordstrom Anniversary Sale, click here. Sometimes they repeat items!
Happy shopping!
xoxo,
You May Also Like