My Skincare Packing List
04 • 25 • 2018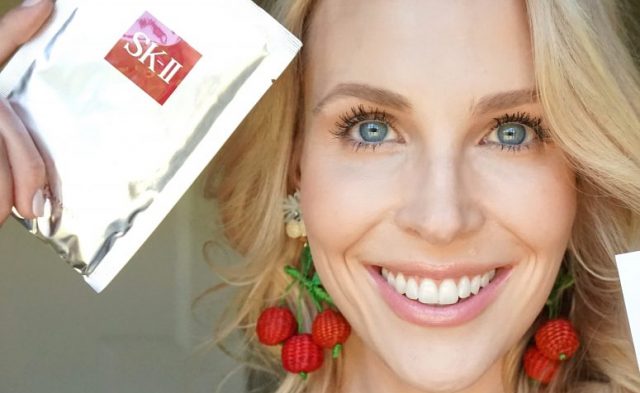 I tend to write about what is top of mind, and right now it is travel. More specifically, making sure my skin stays in tip-top shape while I travel. Last weekend I went to the RewardStyle blogger conference in Dallas, and this weekend we are going to my husband's college reunion in Virginia. I'm not checking luggage, which presents the obvious wardrobe challenges, but I'm more concerned about that pesky 3.4 ounce TSA limit on liquids as it pertains to my hair and skincare products. Find out which skincare products made the cut for my travel bag:
Bioderma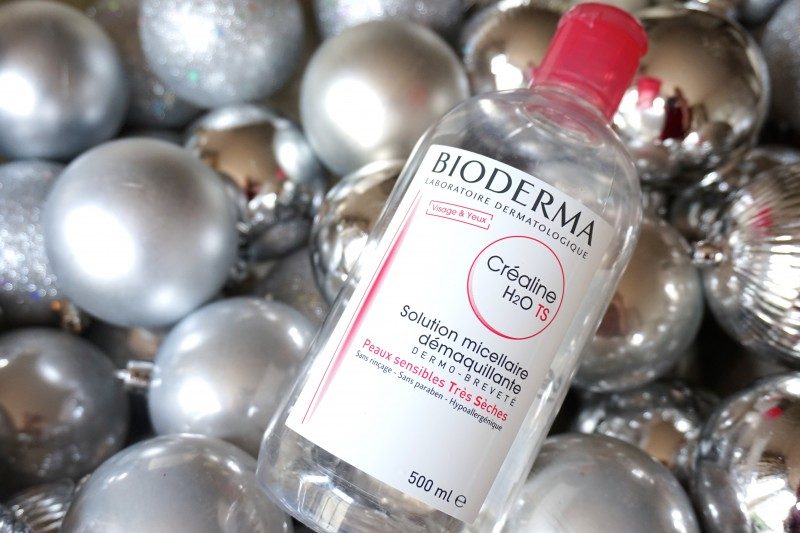 As far as cleanser, I just bring whatever trial size bottle I have on hand (I think right now it is Cerave cleanser from the bowl at the checkout counter of my derm's office). But what I will NOT compromise on is my second cleanse, which is Bioderma micellar water on a cotton round. If I forget to pack my Bioderma, inevitably I return home with a zit. Every time. If you planned ahead for your trip, you can order this cute little travel-size Bioderma. I just decant mine into a TSA-approved plastic bottle.
Clarins Depuffing Mask
Are you sick of my talking about the Clarins depuffing mask? Sorry, but I shall not rest until each and every one of you owns a jar. It's totally not a travel size item, but the whole jar does fall under the TSA 4 oz. limit. I brought my jar to Dallas, and my roomie, Lyndsey Zorich of L. Avenue, dug through my bag before I woke up so she could depuff her pretty face. If you are eating at restaurants and drinking (this is a vacation, right?!), then bring the Clarins mask if you want to look good the next morning. I would literally have a panic attack if I I forgot my Clarins mask when I get to W&L this weekend. I should probably pack it now just to be safe. [Full review of the miracle Clarins depuffing mask.]
Skyn Iceland Eye Gels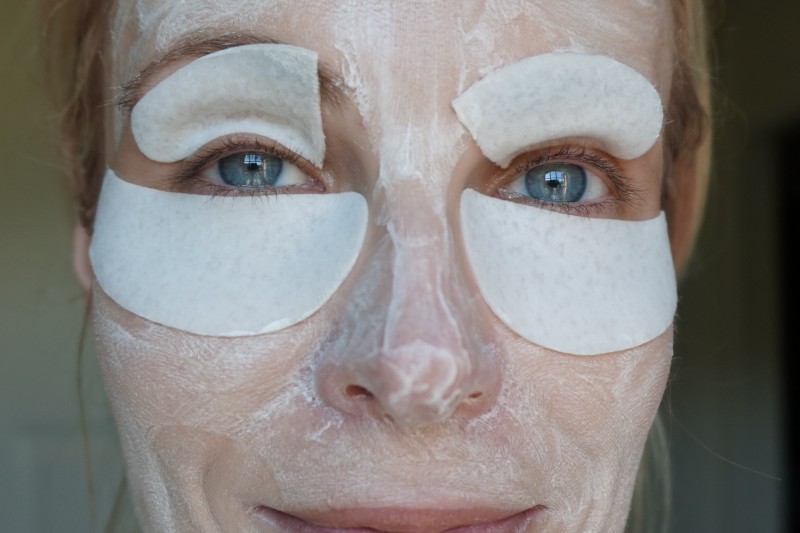 It's no secret that I'm a puffer. When I wake up in the morning, my jawline is puffy, my lids are puffy…even my nose is puffy. So on my upcoming trip, immediately upon waking I will apply the Clarins depuffing mask to my jawline and the Skyn Iceland Hydro Cool Firming Eye Gels to my puffy lids. My husband always travels with small scissors which I use to cut the eye gels lengthwise to apply to my upper and lower lids. I guess I'm going to bring 3 pairs of eye gels since I will have 3 mornings during the reunion?
Vitamin C Serum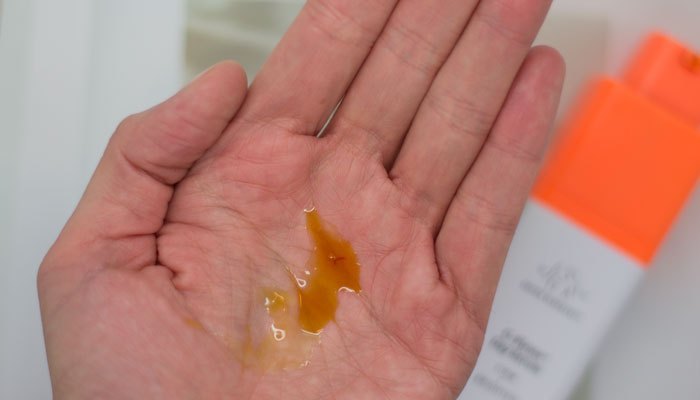 You know you are supposed to be using a vitamin C serum every morning before SPF, right? It is an antioxidant serum that protects your skin from environmental damage that causes aging, and also helps keep existing dark spots at bay. I noticed that when I forget to bring my vitamin C on a trip, when I get back, my melasma is slightly darker, so now I don't travel without it. My favorite vitamin C serum, Drunk Elephant C Firma Day Serum, is well under the 3.4 oz. TSA limit so the whole bottle goes in my bag. Also the handy cap twists closed so that it won't accidentally pump all over your bag. FYI Vitamin C serum is very sensitive to light and air, so if you decant it into another bottle, it will spoil faster. So just throw the whole bottle in.
Elta MD Sunscreen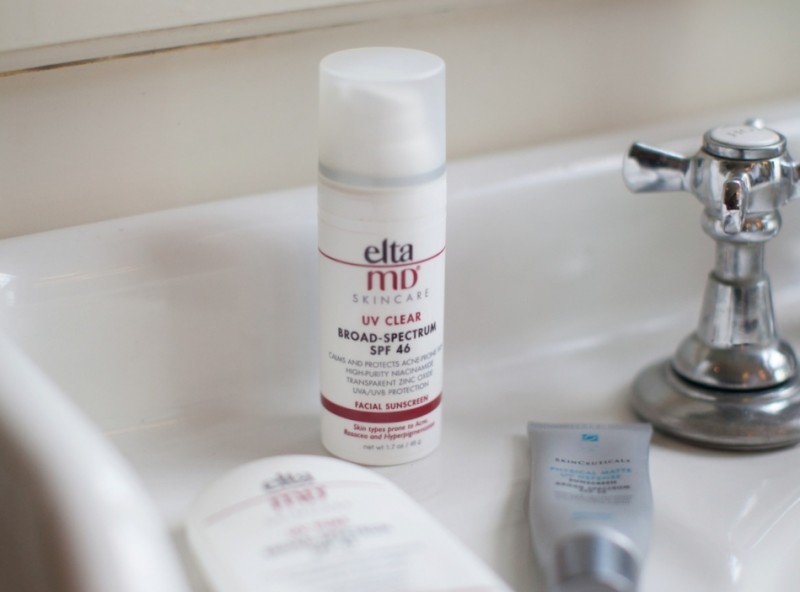 Again, I throw my whole Elta MD UV Clear SPF 46 bottle in because it is lower than 4 oz. Sometimes I have gotten squeezed for space, and decided to use a sample sunscreen packet that I got as a freebie from the dermatologist. DON'T DO IT!!! I feel like sunscreens are tricky, and when you find one that works with your skin, stick with it. It is not worth the risk of breaking out on your trip! Which brings me to my next point…
Renee Rouleau Anti Cyst Treatment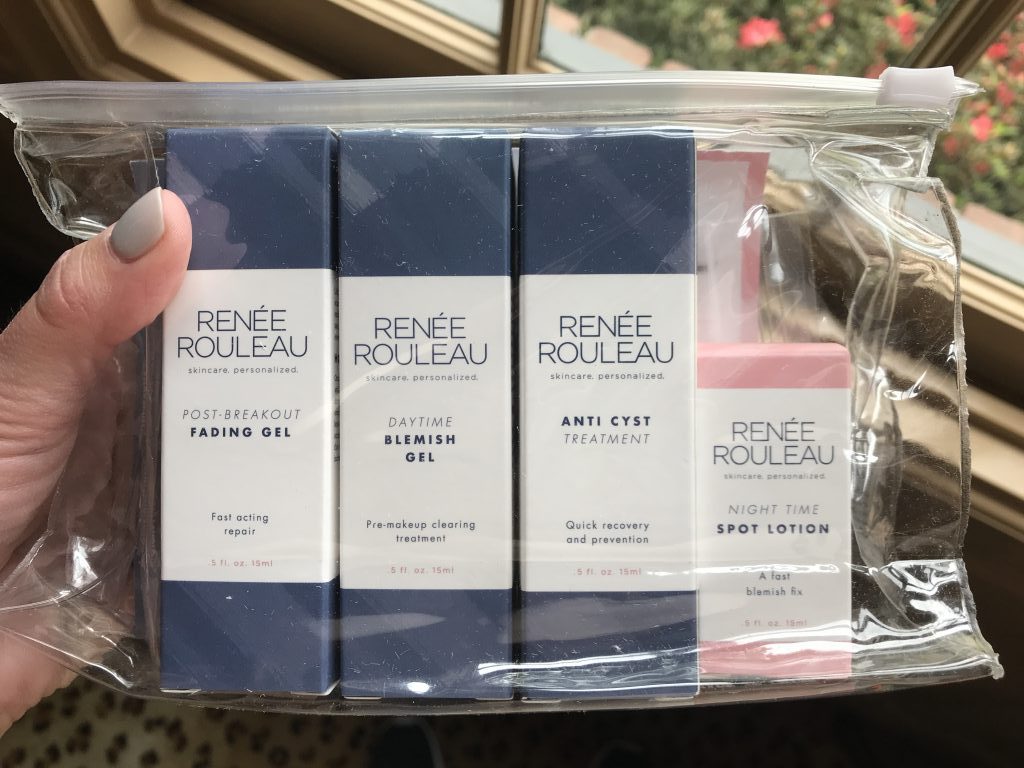 I'm still dealing with my adult acne issues, although the spirolactone prescribed by my dermatologist has been life-changing! If you are getting cystic zits, I highly recommend talking to your doctor about this pill. Sure enough if I did not travel with my Renee Rouleau Anti Cyst Treatment, I would get a mega-zit on my trip. So the whole bottle is going with me. I'm still in the testing phases of this product, but I have to say that this is the most effective zit treatment I have tried (on both cystic and regular zits). And it does not dry you out! It works especially well if you start applying it several times a day at the beginning, right when that painful zit starts to rear its ugly head. FYI I bought Renee Roulou's whole acne treatment kit (very $$), and I have not been as impressed with the other products in the bundle. But the anti-cyst treatment is pure gold! I also like the Rapid Response Detox Mask as a once weekly treatment on my T-zone to clear up bacteria and prevent breakouts.
PS I reached out to Renee Rouleau personally to see if they would do a giveaway for our readers, and she said no :)
As far as eye creams, serums, and night creams, I tend to use whatever fancy samples I have on hand- usually Valmont or Biologique Recherché. If I have room, I bring my trusty Mizon Snail Cream, but the jar is glass and very heavy. I should totally order the small size tube to live in my travel bag.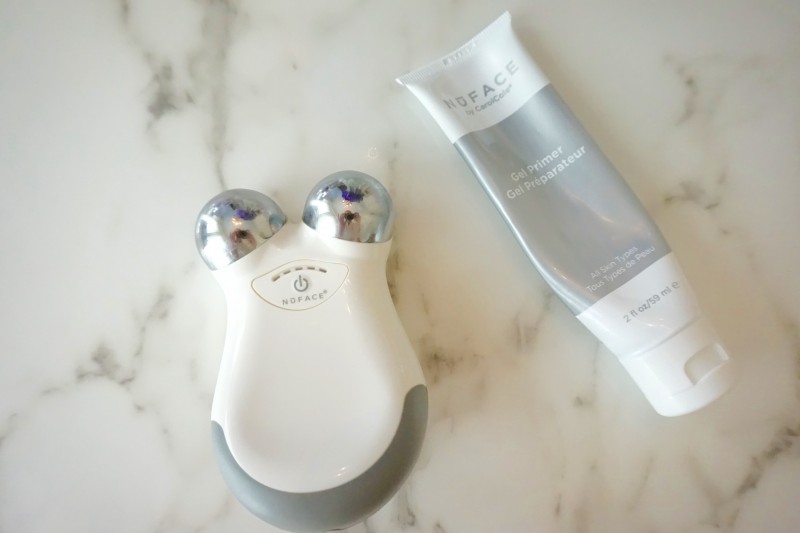 Oh, and I pack my NuFace Mini and me Bright Eye Illuminating Device too! For a couple days, you maintain your results, but if you stop using them too many days in a row, you lose the lifting effect. Both devices also just improve circulation and drainage to help you look less puffy and make your skin more perky and plump. I don't travel with the conductive gel- lately I have just been splashing water on my face to keep my skin damp for both devices, and it works just the same.
Sheet Masks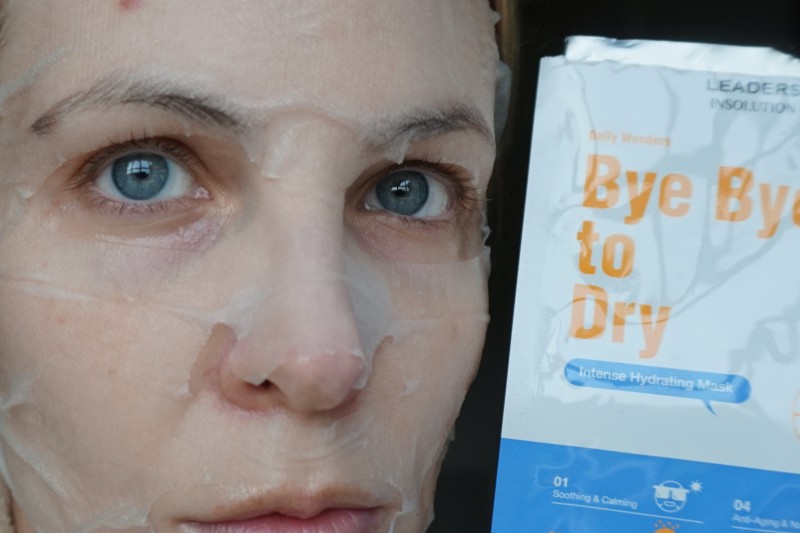 Sheet masks are perfect for travel because they are single-use and don't take up much room. And they are social- be the hero of your upcoming girls' trip by bringing sheet masks for everyone! Your biggest dilemma should be assessing the importance of the trip and corresponding level of sheet mask. For instance, for my blogger conference and for the reunion, the real deal, pricey SK-II sheet mask is the way to go. I had not used an SK-II mask in awhile because I save them for special occasions, and when I used it last weekend, I was like, WOW. This is totally better than the cheapo sheet masks I thought were *almost* as good. My skin looked so radiant and poreless!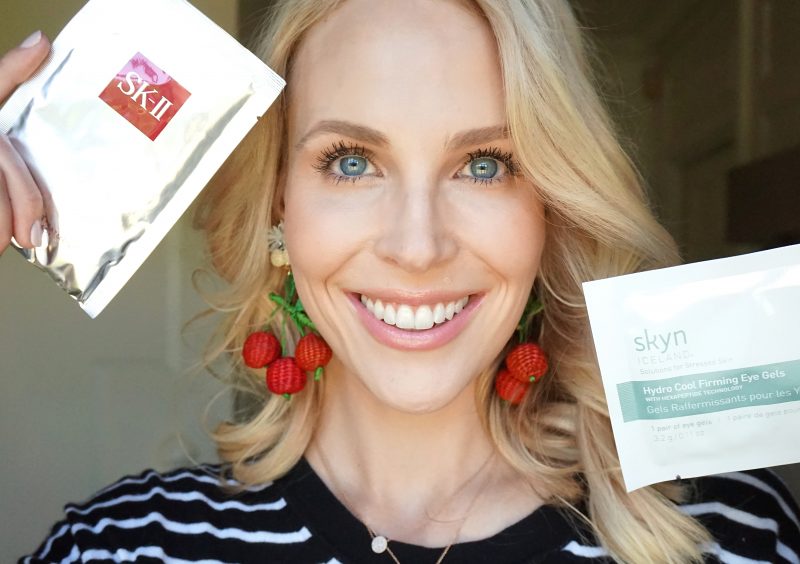 I would also recommend packing my favorite Iluminage eye mask. It claims to be anti-aging, and I'm not sure I believe that claim, but it is more comfortable and blocks out light better than any other mask I've tried.
PS in these photos I'm wearing these cherry print earrings. They seem to be sold out online, but I got mine at Tootsie's in Houston. Ask for Sal, he is the best stylist!! My lip gloss is Lorac Girl Next Door, a longtime fave that is brighter and pinker in real life.
Cross your fingers that I don't forget any of my must-have travel products this coming weekend!
xoxo
You May Also Like