My Recent Haircare Empties
05 • 06 • 2018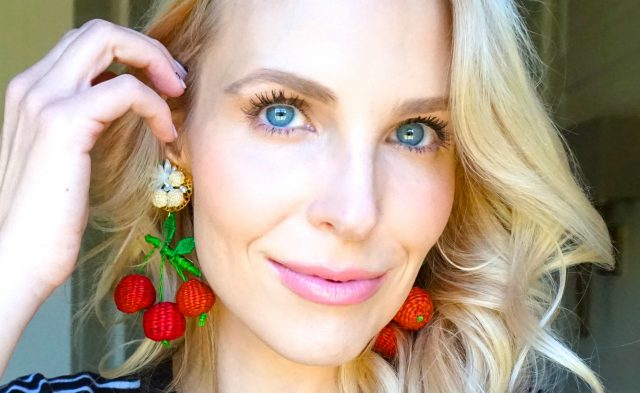 I've been saving up my haircare empties for months to bring you this post! I don't cover hair products very much on this blog, mainly because I don't have good hair, and I'm not good at doing hair. But I have found a few products that have been amazing on my thin, fine, color-treated hair. Here are my recent haircare empties:
Volumizing Mousse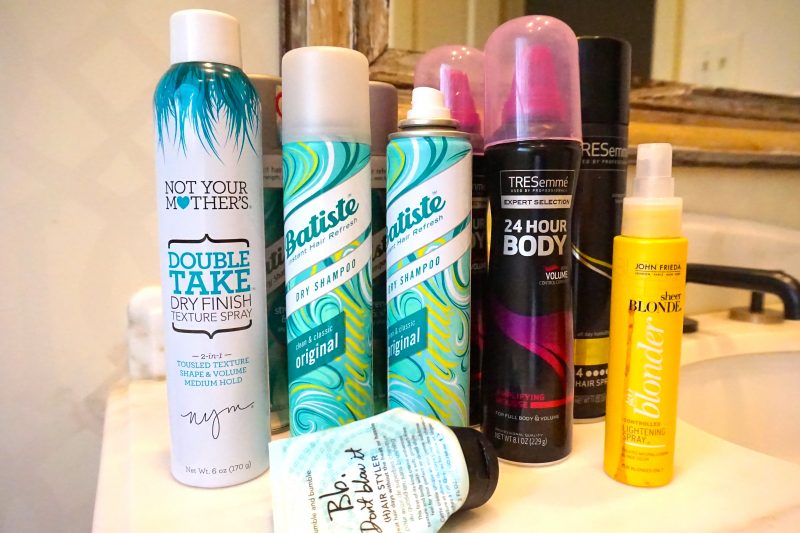 Can we talk about my mousse saga? My whole life I have been certain that mousse is the best way to build volume in fine hair. I've toyed around with thickening sprays, but I always come back to mousse. The problem is that 99% of the mousses out there leave your hands sticky when you touch your hair throughout the day. I found the perfect one from John Frieda that I used for years and years, and then about six months ago I went to repurchase and it was [GASP!] reformulated! And of course the "new and improved version" did not hold a candle to the original. Ugh. So then I decided to try the Tres Semme 24 Hr Body Mousse because I really like the Tres Semme hairspray. And the mousse was pretty good, a lot better than other ones I've tried. As you can see here, I went through two cans, and was pretty satisfied, but there was a little voice in the back of my head whispering, "Kathleen- you can do better." So randomly I picked up Kristen Ess Volumizing Mousse, and it is the best one I have ever tried! Kristen Ess, I have no idea who you are, but you make the best darn mousse out there.
Repurchase? No, because Kristen Ess.
Batiste Dry Shampoo
I've been through can after can of Batiste Dry Shampoo. I stand by my conclusions from the Ultimate Comparison of Dry Shampoo post I did a few years ago- Klorane is the very best, but it is pricey, and Batiste is cheap and easy to find, and works almost as well. One time I branched out and tried the Batiste Strength & Shine version, but I didn't think it soaked up oil quite as well. So back to the original Batiste Dry Shampoo for me.
Repurchase? Yasss, girl.
Drugstore Texture Spray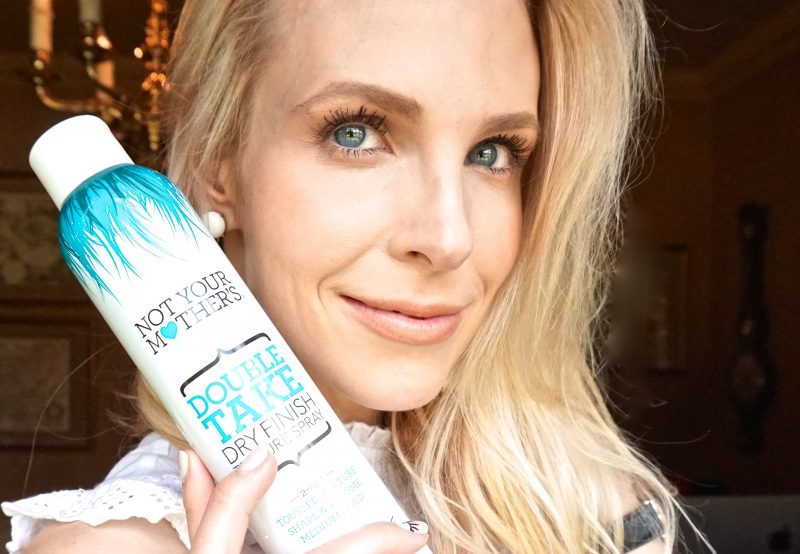 This is a huge drugstore find right here- the Not Your Mother's Double Take Dry Finish Texture Spray is great for adding texture to hair. I use it to give my second day hair a boost (in addition to my dry shampoo at the roots), and this spray is particularly good for spraying each strand before you use a curling iron. I originally bought it to try it as a dupe for my much-loved Bumble & Bumble Dryspun Finish (love!). The Not Your Mother's is close, but more of an in between texture-wise between the Dryspun and the Oribe Dry Texturizing Spray. If you love either of those products, the Not Your Mother's is worth a try! It doesn't smell as nice as the Bumble or Oribe though- I guess you get what you pay for.
Repurchase? Yes, I'm on my second can and about to repurchase again. I'm not missing my Dryspun Finish too much, although I still prefer it over the Not Your Mother's for when my hair is straight.
Bumble Don't Blow It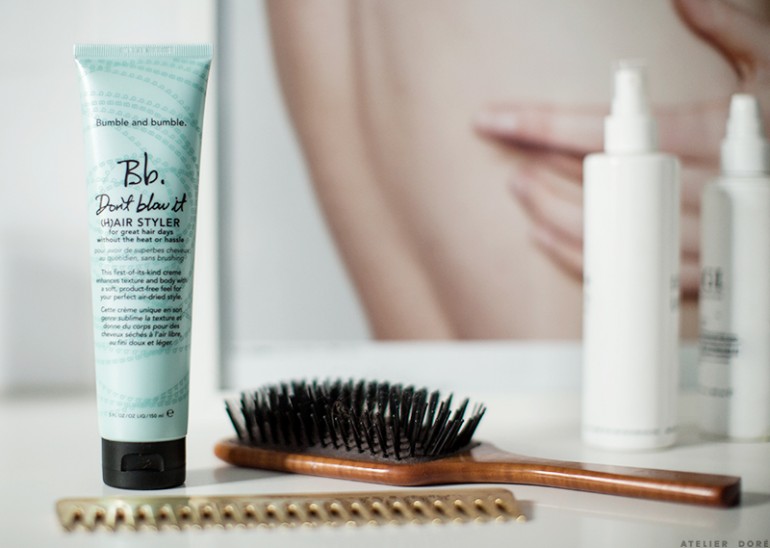 Sometimes the best beauty discovery is an off-label use. Just like Latisse was once just a glaucoma medication, I prescribe the use of Bumble & Bumble Don't Blow It Fine Hair Styler as a pre-blow dry leave-in product. The Don't Blow It is intended to give a perfect air-dried style when you don't want to blow dry your hair. I bought a sample size before a vacation, and tried it without blow-drying my hair as per their directions, and I was left with the same flat stringy hair that I always get if I don't blow dry. But it did look slightly less frizzy- maybe? Anyway I decided to experiment and use it on my lengths and ends (not the roots) before I blow dried (after I put on my usual mousse for volume), and the results were fantastic! More texture, hair thicker looking, less frizzy…just looked like better hair. There are SO many products out their that are heat styling or heat protecting creams, but many of them weigh down fine hair. There is actually another Bumble product, All Style Blow Dry ("for healthy hair, even fine or oil-prone"), and I have been using that one lately and its ok, but the Don't Blow It is definitely better.
Repurchase? Yes, I should've done it during the Sephora sale. Oh well.
At-Home Lightening Spray
I swear it's not the same as Sun-In! This is a great product for blondes to slightly lighten roots in between salon appointments. I spray the John Frieda Controlled Lightening Spray carefully along my roots, along the hairline, and flip my hair over and spray it on the underneath part. Then when you add the heat of the blow dryer, it blends in the roots a bit and makes your hair look shinier and brighter. A subtle improvement if you are overdue for highlights! I have tried the other John Frieda lightening products (like the Go Blonder In-Shower Lightening Treatment), and they do not work nearly as well as the Lightening Spray.
Repurchase? Yes. Why haven't I already?!
Tres Semme Hairspray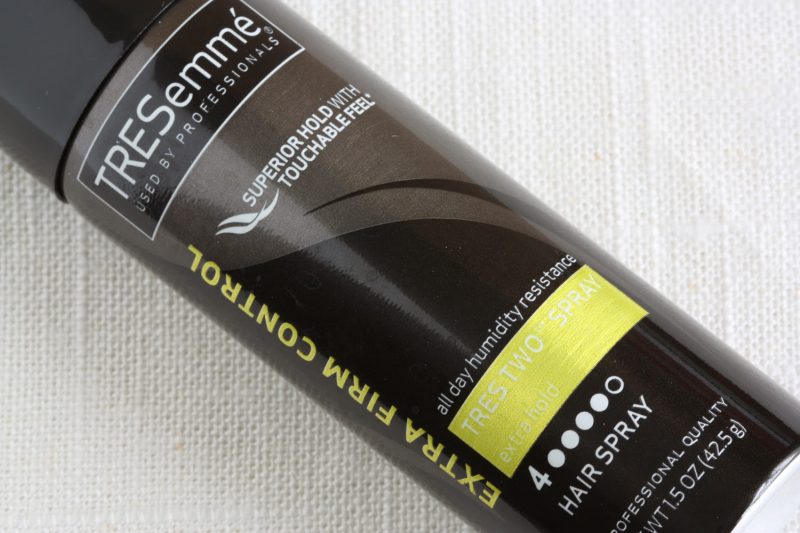 I've gone through many a can of Tres Semme Extra Firm Control Hairspray (look for the number "4). It truly repels humidity (perfect for tropical Houston!) and holds your style for hours. Be warned: this is not a "run your fingers through your hair and maintain movement" type of hairspray. It is a "spray it and it won't move" kind of spray. But if you waste your time curling your hair for an event, spray it with the Tres Semme and it won't budge once it dries.
Repurchase? Yes, forever.
xoxo,
You May Also Like