The Best Lip Balm on The Market
04 • 08 • 2017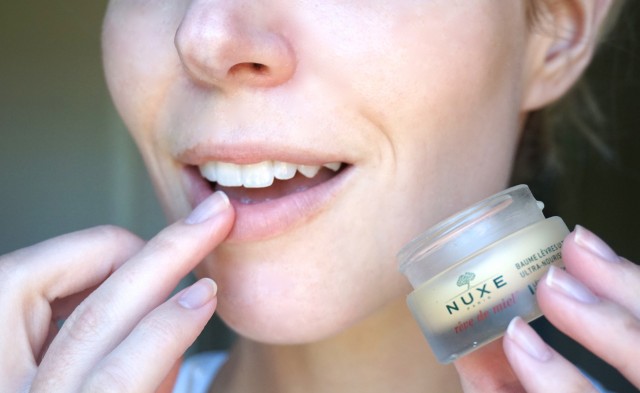 A blog post that has been months, nay, years in the making: the best lip balm on the market. I have spent the better part of my adult life searching for that perfect pot of gold to perch by my bedside, promising to cure my flaky, dry pucker by morn. After using this one for the past year, I am finally ready to declare a winner. Meet Nuxe Reve de Miel (or online only at Ulta here), the obscure French import that is the balm dot com for parched lips: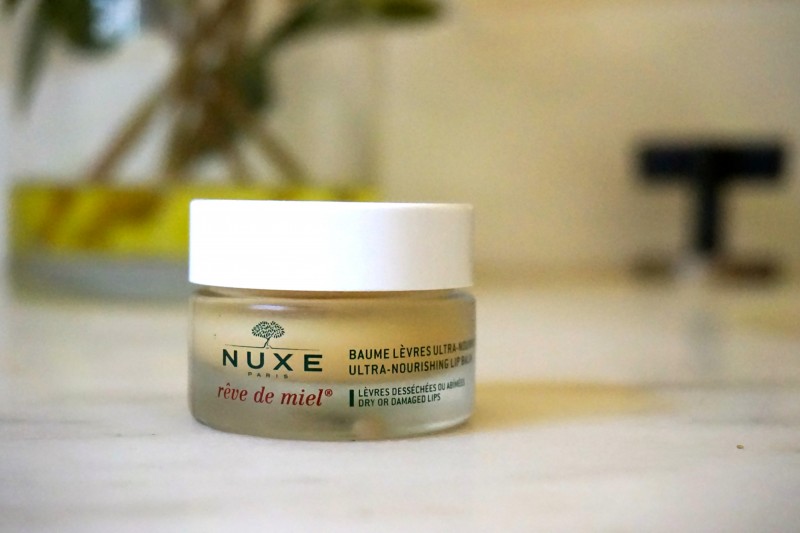 Better Than the Rest
Let's begin with a rundown of all the other lip balms that I have tried to 1) establish my credibility and 2) head off any "Yeah, but have you tried…" protestations at the pass. I trolled beauty blogs and went on a "best lip balm" Google deep dive into the furthest nether regions of the internets, to ensure no stone was left unturned. As far as lip balms that are frequently touted as the best, I have tried:
By Terry Baume de Rose (can't believe I spent $60 on clear lip balm)
Christian Dior Creme de Rose (and then I spent $30 more)
Kiehl's #1 Lip Balm (not bad, and I used this one for years. But it is not much better than Vaseline)
Jack Black (a Vaseline-type one, similar to the Kiehl's)
MALIN + GOETZ Mojito Lip Balm (syrupy, glossy and the moisture does not last long. Better for daytime wear)
Fresh Sugar Lip Treatment  (pretty decent if you prefer a balm in stick form)
Smith's Rosebud Salve (used this for years, it's like a stickier, rose-scented Vaseline-based balm)
Dr. Lipp Balm (a lanolin-based nipple cream that doubles as lip balm. You read that correctly)
An untold number of drugstore chappies have gotten a test drive, including many varieties of Chapstick, Blistex, Nivea, Aquaphor, and Burt's Bees. I should probably throw in Bonnie Bell Lip Smacker (Dr. Pepper flavor, obvs) for the sake of completeness. Nothing holds a candle to the effectiveness of Nuxe Reve de Miel.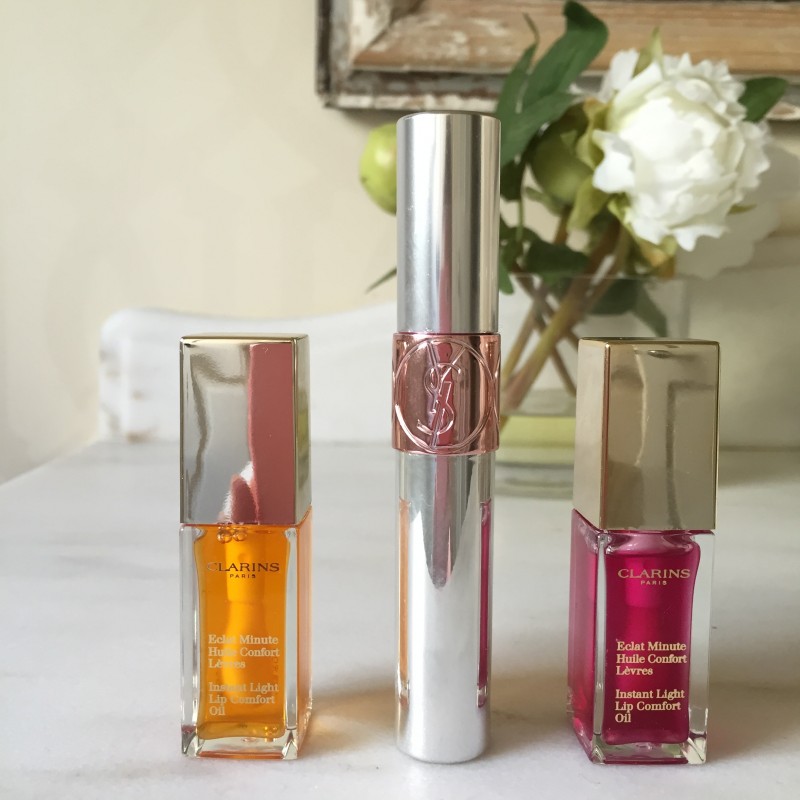 I also took a look at the lip oil trend, including YSL Lip Tint in Oil, Clarins Instant Light Lip Comfort Oil, Hourglass Lip Treatment Oil ($44 with a 24K old applicator! And doesn't work any better than Aquaphor), Bite Agave Lip Mask. But I was really looking for a basic lip balm that I put on at night, and these lip oils kind of veer into lip gloss territory for me. Oh, and they don't cure flaky, dry lips any better than your basic Aquaphor (seems to be a running theme here). I do like the Clarins yellow one as a moisturizing glossy gloss. It lives in my desk drawer.
Different Than the Rest
Nuxe Reve de Miel is an ultra-nourishing lip balm that repairs and soothes even the most damaged, flaky lips. The main ingredients are honey, plant oils, shea butter and grapefruit essence. Apparently a jar sells every 23 seconds throughout the world, which is amazing considering it is pretty difficult to find, at least in the USA. I order mine from Amazon here (and I'm on my third jar) or it is online only at Ulta.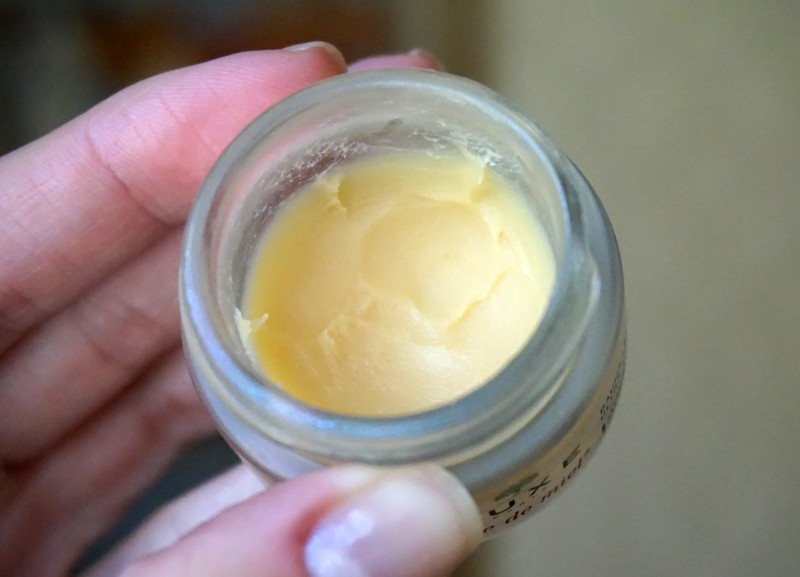 Why is Nuxe Reve de Miel the best lip balm on the market? Because its moisture has serious staying power, so when you wake up, you can still feel it on your lips. And it seems to actually improve the condition of your lips, as opposed to an Aquaphor/Vaseline product that keeps your lips moisturized while the product is on, yet doesn't seem to have any cumulative, healing effect. Whenever I stop using Nuxe Reve de Miel for a couple days in favor of another lip balm, inevitably my flaky, dry lips start back. As long as I am consistent about using the Nuxe balm, my lips look and feel smooth, supple, and flake-free. No other lip balm on the market has healed my lips like this.
But I have to be honest with you- Nuxe Reve de Miel is a different texture than anything else out there, and, frankly, is a little weird. It has a very thick, waxy texture, but not a slippery-waxy texture like Chapstick. It is more unguent, soft, and paste-like, so more comes off on your finger as you dig into the pot. Occasionally the texture seems a bit gritty, almost like there is a tiny piece of crystallized honey in there. But any grit quickly disappears once you put it on your lips.
Also despite the "honey" in its name, Reve de Miel does not smell like honey. Instead it smells faintly lemony, which dissipates quickly after you put it on your lips. I'm not a huge fan of lemon smells, but it goes away so quickly that it does not bother me.
When my lips are at my driest and most flaky, I recommend a 1-2 punch of Skinceuticals Antioxidant Lip Repair, topped with the Nuxe Reve de Miel. This combo works amazingly well to heal my lips when they are super-parched and in bad shape. The Skinceuticals lip repair is also anti-aging and helps smooth and plump feathering and wrinkles around the lip area.
Doubles As a Lip Primer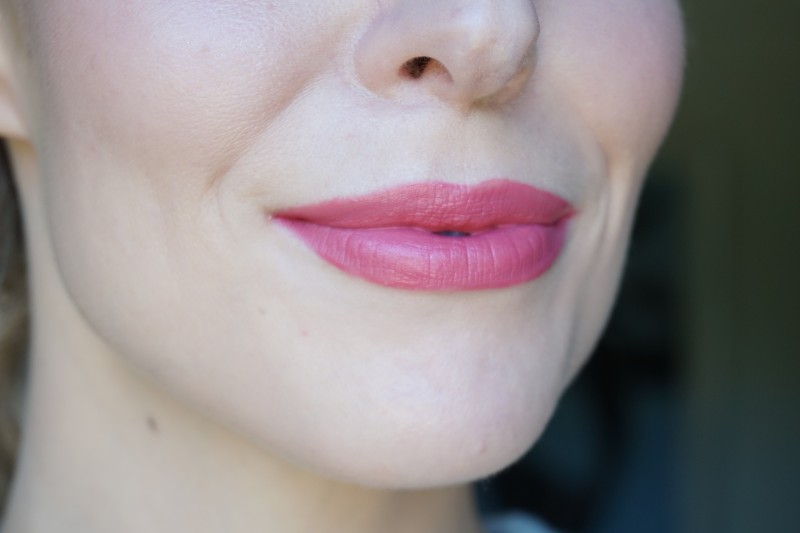 Another quality that sets Nuxe apart is its unique matte finish that makes it a perfect primer to go under lipsticks. A makeup artist trick is to dab a thin layer of Nuxe when you first start applying your makeup, and let it sink in for a bit before you put on your lipstick, lipliner or gloss. The Nuxe moisturizes your lips and fills in lines and cracks without changing the finish or shade of your lipstick.
Bottom line: You should have a jar of Nuxe Reve de Miel upstairs, downstairs, by your bed, in your desk drawer, and in your car.
xoxo,
@kathleenjenningsbeauty
You May Also Like