What I Want for Valentine's Day
02 • 11 • 2018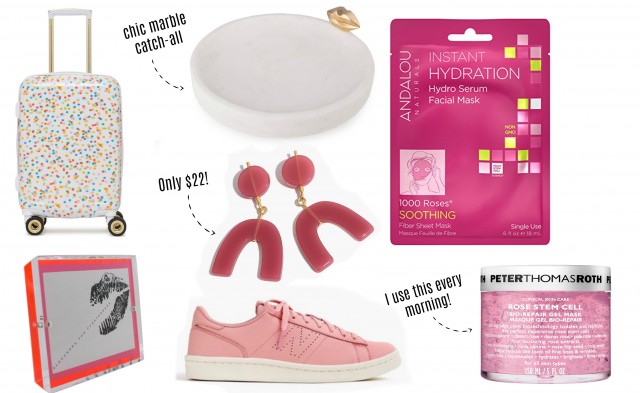 I meant to blog about this awesome new zit coverup I just found, but I kept getting sidetracked shopping for myself online. So let's hold off on the zit post until next week and take a look at my Valentine's Day Gift Guide, which is basically a list of things I want that are pink and/or rose-inspired.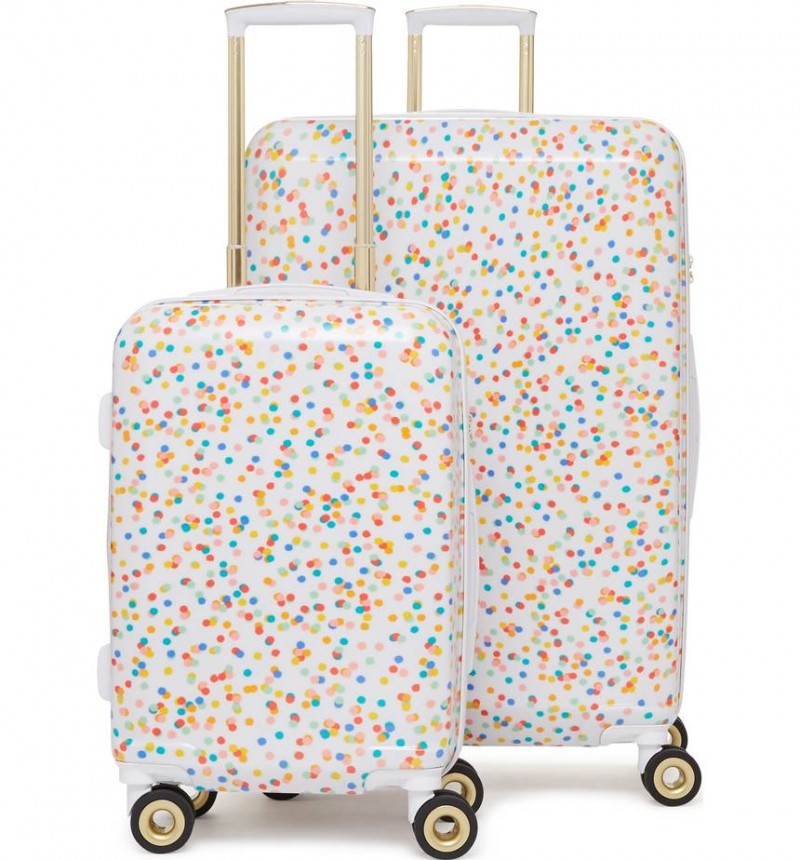 I'm in desperate need of a suitcase refresh! How amazing is this happy confetti print hard case from Oh Joy!? I want/need the two-piece set that includes a carry-on and a larger bag for checking. And if the adorable confetti print isn't enough for you, it has even cuter contrasting stripes on the inside! Get it just in time for your Spring Break travels. It is so cute I can't even.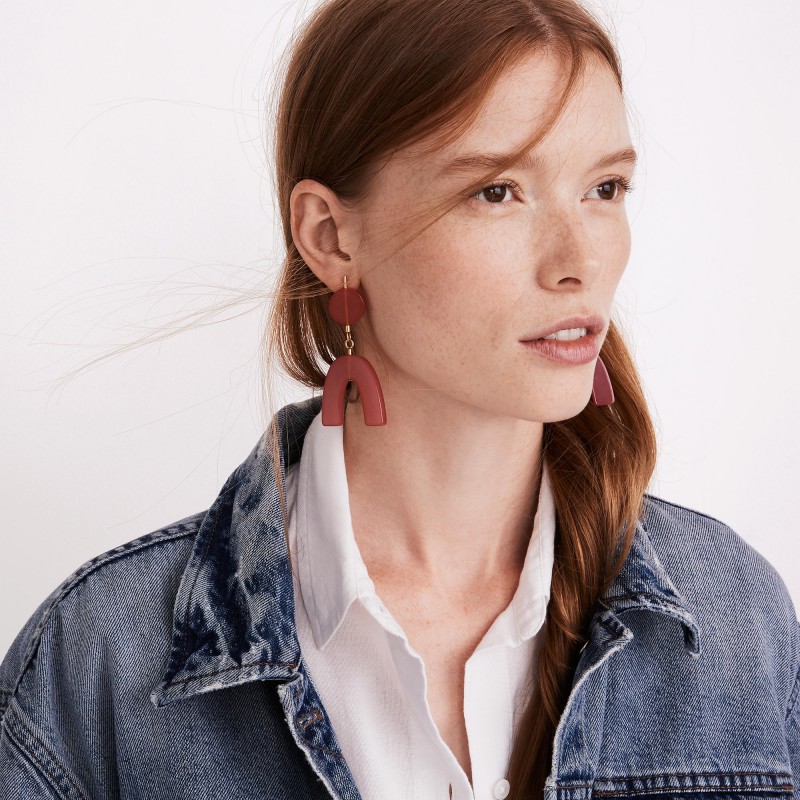 These amazing statement earrings from Madewell look as if a Matisse painting and that new lacquered wood Hermes jewelry line had a baby. And these pink ones are on sale for $22!
Gotta give credit where it is due- my blogger buddy Carly from C Style tipped me off to these cool pink New Balance tennis shoes from J Crew. Since I wear my Adidas Stan Smith sneakers every day with no sign of stopping, I figure it will be good to alternate them with these new pink ones. And they are 30% off with code xoxo!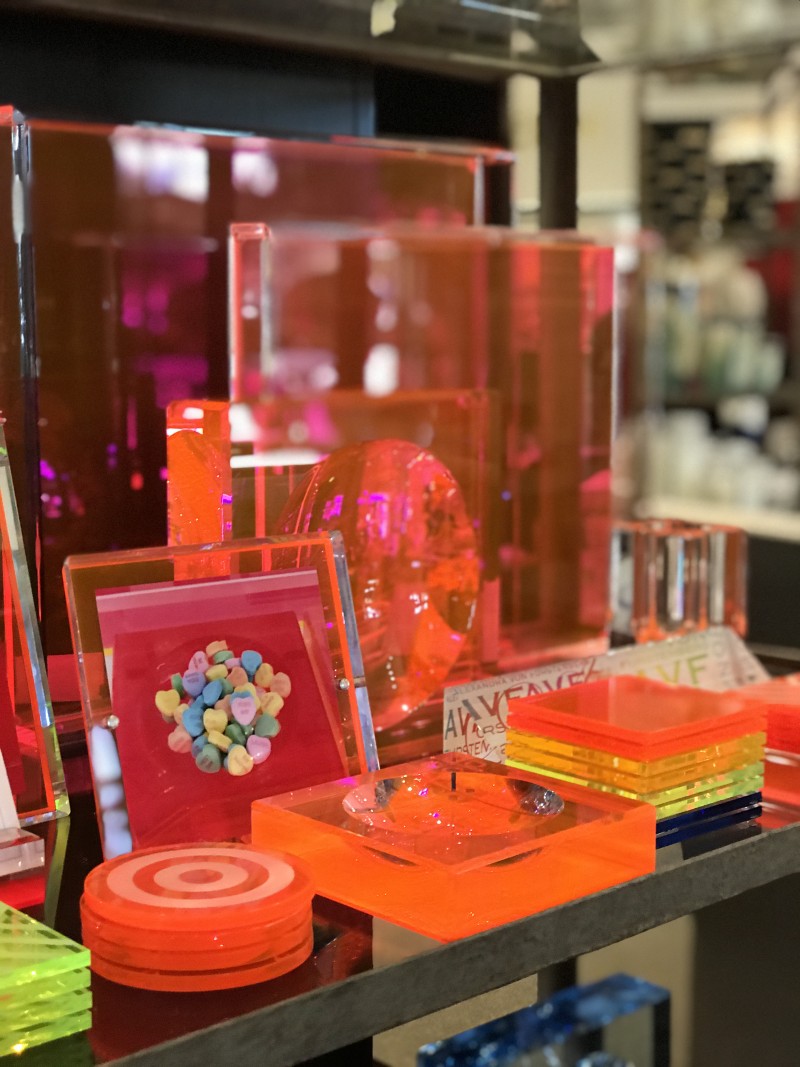 I just bought this unbearably chic acrylic Alexandra Von Furstenberg frame for a friend, and I'm having major FOMO. You can buy the frame here online or at Longoria Collection in Houston if you need the frame in your life today. I totally get it!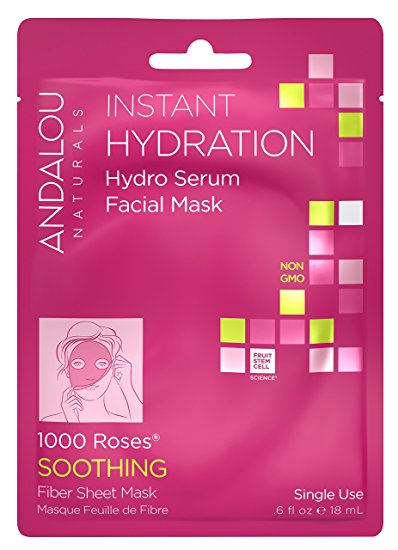 Awesome cheapo sheet mask alert! I discovered this Andalou 1000 Roses sheet mask at Whole Foods, and I will definitely be ordering more. My only gripe is that the eye holes are kind of small, but it smells divine and makes your skin look absolutely poreless and firm! And the results were still noticeable for two days, which is rare for a sheet mask (usually I only see the benefit for a day). After I posted it on my Instagram, there were alleged sightings of this incredible mask at Target, but I can't find it online at Target so reports remain unconfirmed.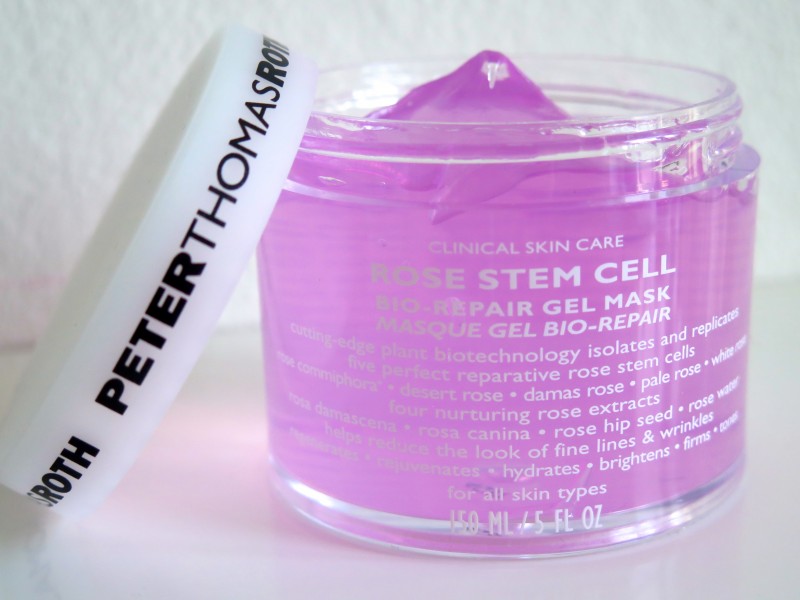 Another rose mask? Well, this IS a beauty blog after all, and these rose masks serve entirely different purposes. This Peter Thomas Roth Rose Stem Cell mask lives in my refrigerator and I apply it every single morning. I put it on while I'm making breakfast and packing lunches, and then I splash water on it to rewet it and use it as the conductive gel for my NuFace device (to lift sagging jowls). The rose sheet mask is for day-of important events when you want to look radiant and poreless!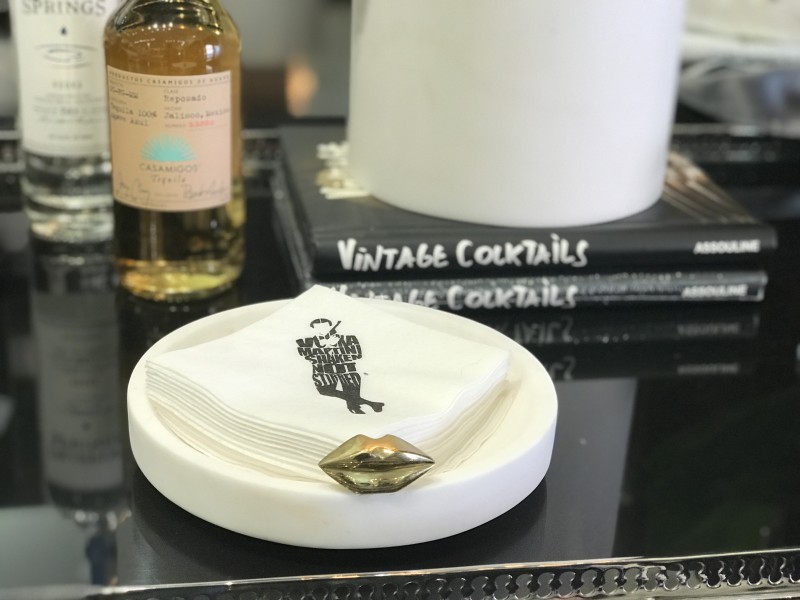 You know what else = Valentine's? Anything with a lips motif, and I'm dying over this Kelly Wearstler marble catch all. I saw it in real life (at Longoria Collection, natch) and it is so gorgeous, modern and substantial! I want it to replace our basic bowl that we throw our keys in. It comes in black marble as well.
xoxo,
You May Also Like