Where I Buy My Holy Grail Skincare for Less
09 • 15 • 2019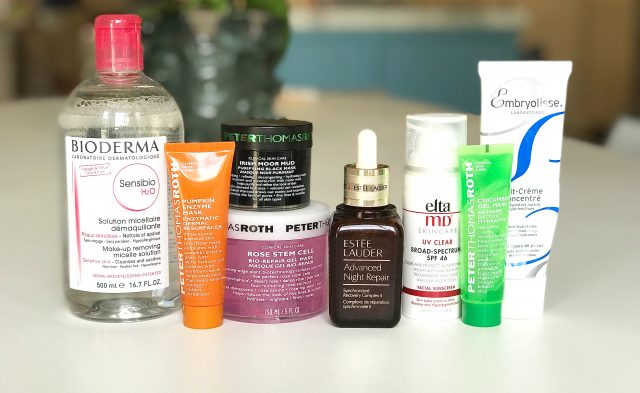 Who knew that Walmart is one of the best places to buy luxury beauty products?! I was surprised to learn Walmart carries some of my favorite brands like Peter Thomas Roth, Nars, Revision, Clarins, and more. Here are my Holy Grail products that I have started ordering on Walmart because they are way cheaper!
Disclaimer:
Walmart compensated me to write this post. As per my usual policy, I only accept sponsored posts from multi-brand retailers where I am allowed to pick the products I feature and the subject matter of the post. In fact I have turned down several sponsored post opportunities from Walmart prior to this. So I'm excited to finally be able to collaborate with them on terms that were mutually acceptable because there are great deals to be had!
First of All, Are These Products Fake?
When I first started linking to Walmart a few months ago on my Instagram Stories, people immediately started asking me if these products are fake. Now that Walmart is more of an online marketplace, they have greatly expanded their beauty offerings (particularly in the luxury beauty and K-Beauty spaces) with lots of brands I'm not used to seeing at Walmart. And some are drastically reduced from their usual retail prices! I reached out to Walmart directly about our concerns and they definitely allayed my fears about authenticity:
"All 1P products [designated as "Sold & Shipped by Walmart"] are verified via a process where our vendors provide documentation of ingredients and formulations. This process validates that the vendors we purchase from are getting it directly from the manufacturer or through an authorized distributor of the manufacturer. The reviews on site are unfortunately mixed between 3P sellers and our own inventory. That means if someone writes a counterfeit review based on an item purchased from a 3P seller, it will show on the same Product Description Page as our owned inventory reviews."
Most of the products I picked for this post are "Sold & Shipped by Walmart." If they are from a Third Party Seller, I noted it below.
Peter Thomas Roth Masks
In my opinion, the #1 products to buy from Walmart are the Peter Thomas Roth masks. I have personally bought the Peter Thomas Roth Rose Stem Cell Mask and the Peter Thomas Roth Cucumber Gel Mask from Walmart and they are hugely discounted as compared to other retailers. You get a huge 5 mL jar for $30 (vs. usually $52). It is "Sold & Shipped by Walmart," and has Free Next Day or 2 day delivery. Note that Walmart offers free 2-day shipping without having to pay for a yearly membership like Amazon Prime!
The Meet Your Mask sampler set that I have blogged about many times before (it was my top skincare item of 2017) is only $19 (vs. usually $25). One of the best skincare purchase ever if you are thinking about getting into masking. Makes a great gift too! Not "Sold & Shipped by Walmart," but there is free shipping on this item.
I love the Rose Stem Cell mask for plumping lines and giving skin a glassy look. I keep the Cucumber Gel Mask in my fridge to depuff and hydrate without clogging pores. Here I am in the Black Mud Mask (clears pores without being overly drying):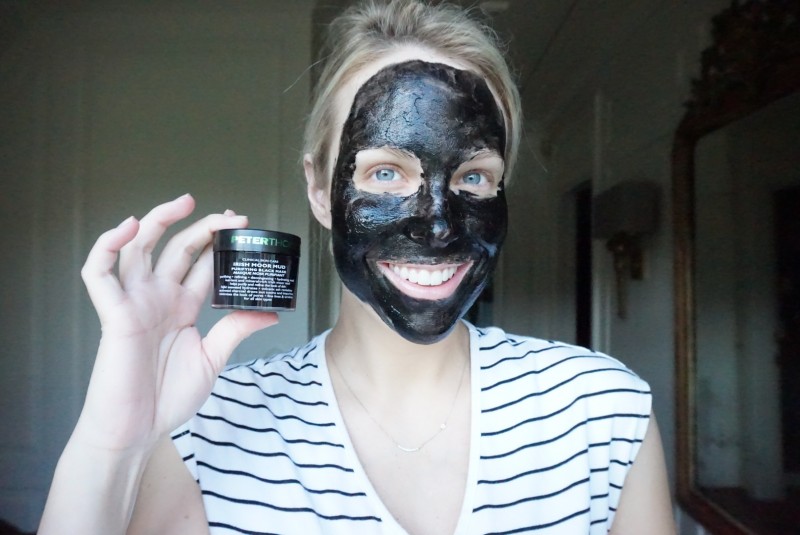 And wearing the seasonally-approriate Pumpkin Enzyme Mask (for exfoliating and refining skin texture):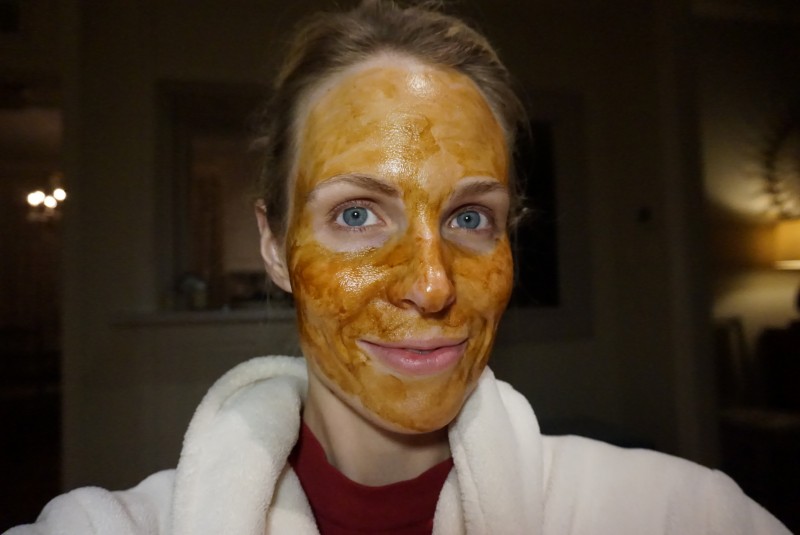 Estee Lauder Advanced Night Repair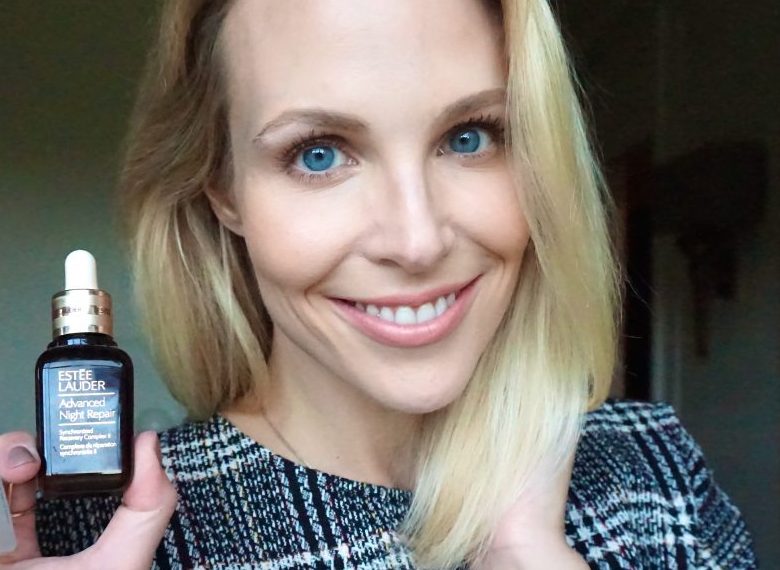 It is difficult for me to find an anti-aging serum that does not make me break out, especially during the humid summer. But I have sworn by my Estee Lauder Advanced Night Repair for years. I love to use it at night under a light moisturizer (Embryolisse, a French pharmacy cult-favorite, is my usual pick). I also think the Advanced Night Repair is the most effective serum to pair with my gloPRO, an at-home micro needling roller device.
The Advanced Night Repair is "Sold & Shipped by Walmart" and has free Next Day or 2-day delivery.
Bioderma Micellar Water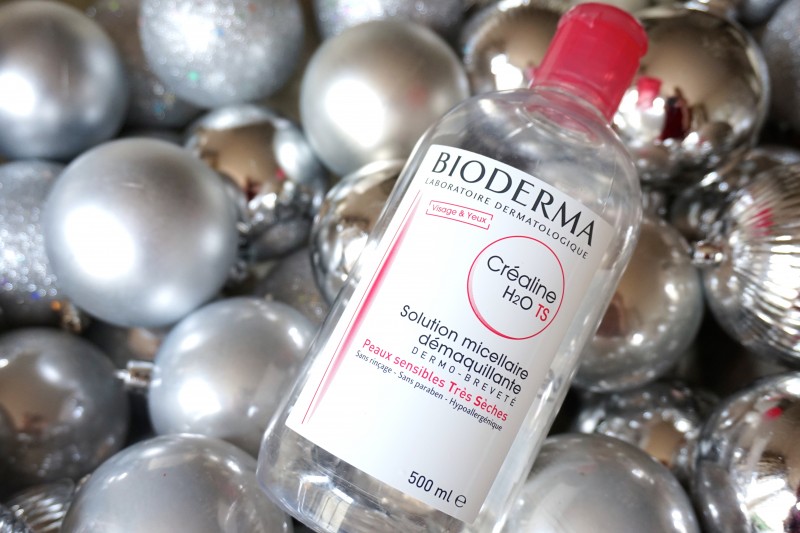 I will never be without my Bioderma Micellar Water! I use it nightly on a cotton pad as a second cleanse- you would be surprised how much makeup and dirt is still left after your regular cleanser! When I started using Bioderma my breakouts definitely started happening less frequently.
Walmart has a great price on Bioderma (under $15). It is "Sold & Shipped by Walmart" and has free Next Day or 2-day shipping.
Clarins Hand & Nail Cream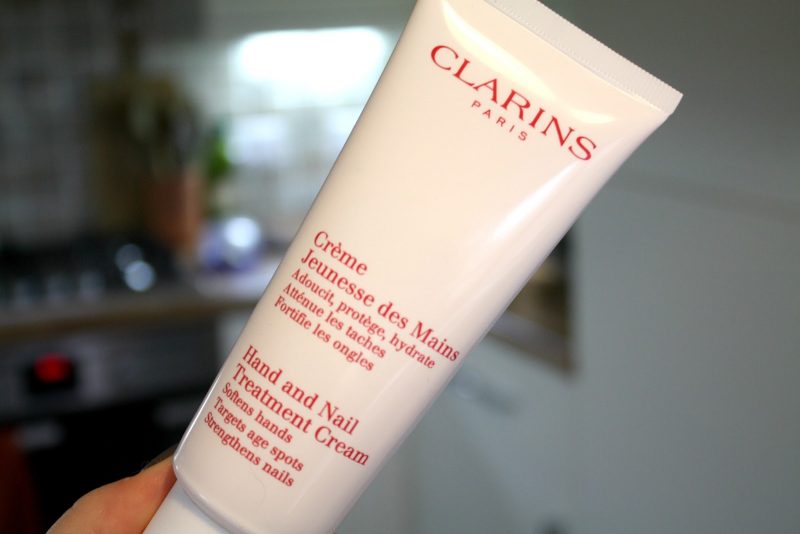 I discovered the awesome Clarins Hand & Nail Cream in a Clarins sampler set last Christmas. It lived in my desk drawer and I was sad when it ran out, but for some reason I'm always reticent to spend a lot of money on a hand or body cream. I guess I need to save all my money for my face.
Anyway, I just saw that Wal-Mart sells the Clarins hand cream for $19.50 (vs. usually $30). If you are looking for a great hand cream to stash in your purse or desk drawer, give the Clarins a shot. It really helped my dry cuticles and made my hands so soft without making them so greasy that I can't work a doorknob.
J.One Jelly Pack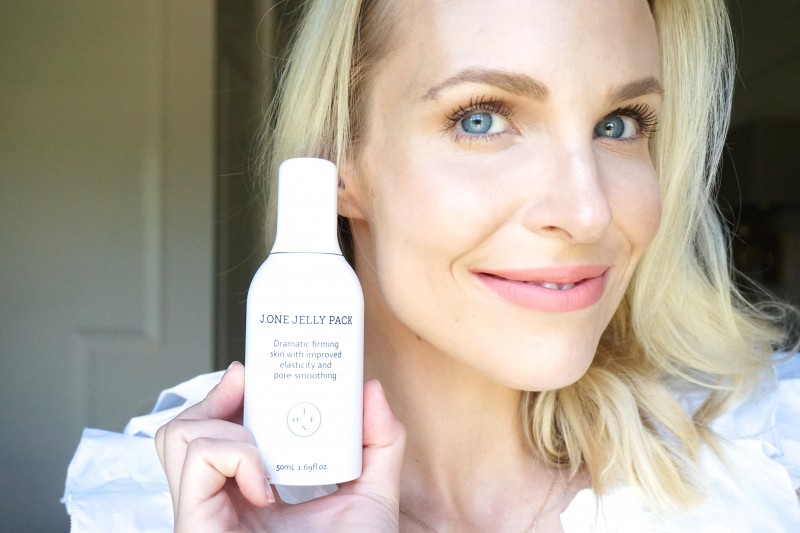 J.One Jelly Pack is one of my all-time favorite primers and has been hailed as "Spanx for your face!" I find it to be very plumping and helps give me that "glass skin" look. This is the cheapest price I have ever seen for J.One Jelly Pack- it is $29 (vs. usually retails for $42). It is "Sold & Shipped by Wal-Mart" with Free 2-Day Shipping.
Elta MD UV Clear Facial Sunscreen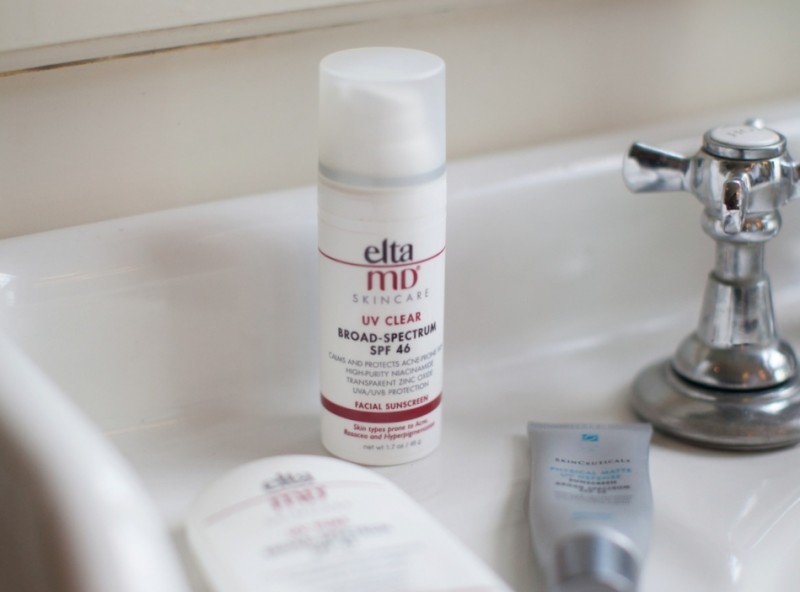 I use Elta MD UV Clear as my everyday moisturizer with SPF under my makeup. It is $28 vs. $35 at other retailers. My dermatologist originally recommended it because it contains niacinamide which is ideal for acne-prone skin.
This particular product is not "Sold & Shipped by Walmart," but it does have free shipping. I have personally ordered several bottles of the UV Clear from Walmart and have not had any issues with authenticity.
Nars Velvet Lip Glide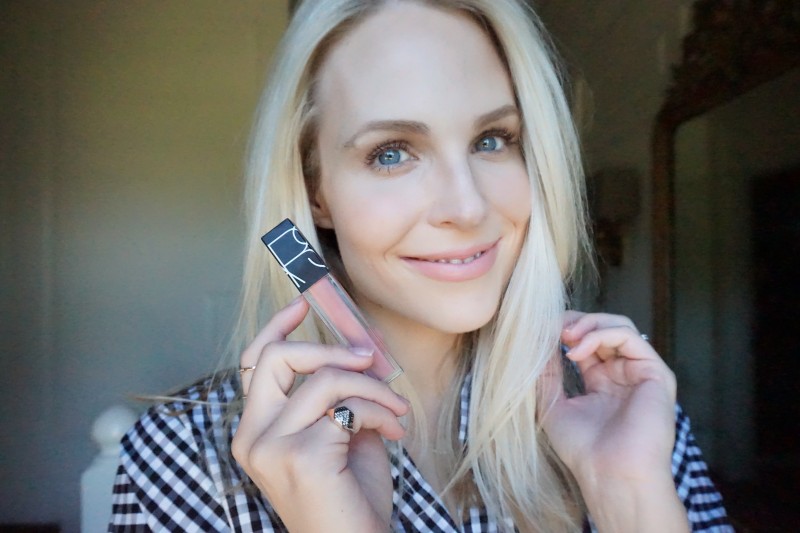 Walmart does not sell the whole Nars line, but they do happen to have one of my favorite lippies ever, the Nars Velvet Lip Glide in Unlaced. The texture is fantastic, like a lip gloss/liquid lip hybrid. If you have fair skin and you love a light pink-nude lip, you should try Unlaced!
Other brands I was surprised to find way cheaper on Walmart.com are: Obagi, Image Skincare, La Mer, CosRX, Missha, and Sulwahsoo. If you are a fan of any of these brands, you should check it out!
xoxo,
You May Also Like